If you're down for an inspiring K-drama with a slow-burn romance, then Run On is definitely for you. The ongoing drama, which is available on Netflix, stars Im Siwan as Ki Seon Gyeom, a track and field athlete who is honest, a bit aloof, and always stands up for what is right. Although he comes from an influential background, he never uses his privilege to further his career. In short, we love a sincere and independent man!
Here are a few fast facts for you to get to know more about Im Siwan, the actor behind Run On's charming male lead:
Im Siwan was born on December 1, 1988.
The 32-year-old star was born and raised in Busan, South Korea. Here are some snaps from his 32nd birthday party which was organized by his fans:
His real name is not Im Siwan.
Im Siwan's given name is Im Woong Jae but he legally changed it to Im Siwan before he made his debut in the entertainment industry.
ADVERTISMENT - CONTINUE READING BELOW ↓
Im Siwan is actually a K-pop idol!
Yes, you read that right: Im Siwan is a K-pop idol! Having always been passionate about singing and music, Im Siwan debuted in January 2010 as the vocalist and visual of ZE:A, a nine-member boy group from Star Empire Entertainment. Check out the music video for their debut single "Mazeltov" below:
ZE:A's contract with Star Empire Entertainment expired in 2017 with none of the members signing for a renewal. In spite of them signing with different agencies and pursuing solo careers, the group is still intact and has not disbanded. Here's a cute throwback to 2019 when the boys supported Im Siwan during his solo fan meeting:
It's also interesting to note that ZE:A has another idol-turned-actor in the group—Park Hyung Sik! Im Siwan posted a photo of Hyung Sik when he was discharged from the military in early January and wrote, "welcome back @phs1116"
In a 2017 interview, Siwan revealed that he and Hyung Sik were drinking buddies and gushed about Hyung Sik's acting in the drama Strong Woman Do Bong Soon which aired that year: "I frequently ask Park Hyung Sik to grab some drinks with me. It's really fun even if it's just the two of us together. We can talk about anything because we've seen both the good and bad sides of each other. It's fun and hilarious even if we have trivial conversations. We're really happy for each other these days because Park Hyung Sik's latest drama did well and we both joined good agencies…I watched a few episodes of Strong Woman Do Bong Soon online and noticed that his acting has really improved."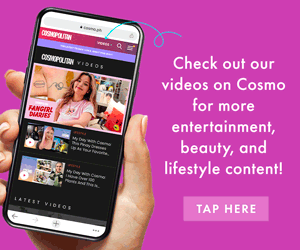 You might have seen Im Siwan in the popular sageuk drama Moon Embracing The Sun!
One of Im Siwan's first notable roles was for the 2012 historical drama, Moon Embracing The Sun, as young Heo Yeom, whose older version was played by Song Jae Hee. His on-screen sister was Kim Yoo Jung and the two even had a mini-reunion at the 56th Baeksang Arts Awards in June 2020 where they presented an award together:
ADVERTISMENT - CONTINUE READING BELOW ↓
He attended the Cannes Film Festival in 2017.
Im Siwan's most critically-acclaimed film to date is The Merciless, which premiered in 2017. The crime-action movie centers on an inmate and an undercover cop who team up to overthrow a prison gang. Siwan was able to attend the 2017 Cannes Film Festival for The Merciless, which received a seven-minute standing ovation after its screening. Siwan spoke about the surreal experience in a V Live broadcast: "I thought to myself, 'What is this feeling?' when there was a standing ovation after the midnight screening at Cannes. I felt numb. I kept thinking, 'What is happening right now?'" He added, "I think I made a good choice in coming here."
Im Siwan is also a philanthropist.
Just like his Run On co-star Shin Se Kyung, Im Siwan has been giving back to less fortunate communities for years. Right after Siwan was discharged from his mandatory military service in April 2019, it was revealed that he donated all of his military earnings and some of his personal money to the Hyochon Elementary School in Yangju, Gyeonggi Province. His agency confirmed the news and explained that Siwan grew attached to the students at the school when he volunteered there while at the army: "While Im Siwan was in the army, he volunteered at the school and helped the students with subjects like math. He must have grown very attached to the kids. He had talked about wanting to use his military salary in a meaningful way, and he made the decision to donate it to the school. We don't know the exact amount, but from what we know, he donated his salary and added some of his personal money as well."
In an interview for The Big Issue Korea in July 2020, he briefly spoke about why he donated his military salary: "It wasn't something I'd planned. A lot of my peers, senior actors, and junior actors have already donated a lot. I saw them doing so and thought that it was something I should of course do. There are many people who donate a lot of money, so I'm embarrassed that I haven't been able to do that yet."
More recently, Siwan made a 20 million won donation on his birthday in December 2020 to the Community Chest Of Korea to help children from low-income families. He also previously donated to the same organization "to aid those who have been affected by COVID-19."
ADVERTISMENT - CONTINUE READING BELOW ↓
He is good friends with Lee Dong Wook!
Fun fact: Im Siwan and Lee Dong Wook co-starred together in the 2019 series Strangers From Hell and developed a strong friendship that continues to this day. Dong Wook even sent a coffee truck on the set of Run On to support his friend's new drama. "As expected, you're the best work of art I've ever made. To Lee Dong Wook, Im Siwan is heaven," the truck's banner read.
Im Siwan is known to be really smart.
Before making his debut as a K-pop idol, Im Siwan was admitted to the mechanical engineering department of Busan National University, where he scored 450 out of 500 points in the entrance exam. Siwan dropped out during his sophomore year to pursue his idol dreams.
He does run in real life!
Im Siwan plays a national athlete on-screen but actually ran marathons prior to landing his role on Run On. In an interview in November 2020, he revealed that he still had to undergo proper training for Run On in spite of his running background: "I got lessons in running. I've done marathons before, so I thought it would be easy to learn, but the muscles used and the posture were different, so there were some difficulties. I worked with the other actors who also play athletes in the drama, and I worked out so I would have the physique of an athlete."
Singing will always be a part of his life.
Even though Im Siwan made the transition from idol to actor, he still considers singing to play a huge part in his life. He spoke about how important music is to him in the September 2020 issue of Cosmopolitan Korea: "I don't want to let go of singing in my life. It resonated with me that someone out there enjoys our music and sings along to it. That's why I perform occasionally during fan meetings and try not to leave the stage completely behind. It'd be a shame for me to deny that I was a singer because then I'd be denying the times I spent in my 20s. Furthermore, I believe that applying those experiences and enjoying it in my acting is something that can become an advantage for me."
ADVERTISMENT - CONTINUE READING BELOW ↓
His approach to acting has changed now that he's in his 30s.
Im Siwan has been acting almost all throughout his career in the entertainment industry, but it was only in his late 20s—right around the time he enlisted in the military—that he got serious about the craft. "I ended up enlisting in the military at a time when I was really enjoying acting," he said in an interview for The Big Issue Korea's July 2020 issue. "I had a deep yearning to act then, and it might have been because I enlisted at a time when I was coming to understand the fun of it."
In an October 2019 interview, he detailed that he's more open and willing to listen to his directors now that he's in his 30s compared to when he was in his 20s: "When I was in my 20s, if I didn't understand my character, I talked to the director. I was inexperienced, and I was very direct in protesting. Now, rather than being stubborn in my point of view, I'm prepared to listen and be persuaded by the director's explanation. It's not wise to always fight. It's not that I don't say anything at all, but at the core, I believe that with any project, it's the director's art, rather than the actors'."
What does your zodiac sign say about you? Subscribe to Cosmopolitan Philippines and find out!
Follow Jacinda on Instagram.