By now, there's a good chance you've seen the game Adorable Home all over social media (and on every other phone you accidentally look at on the MRT). It's literally *everywhere*—people are posting hacks on Twitter; everyone's flexing screenshots of their houses on IG stories; and sobrang daming memes about it on Facebook. Pati nga mga artista (like Gabbi Garcia) are super into this game.
And you're probably wondering: What's the hype all about? Well, here's a guide for all the things you should know about Adorable Home. 
What is Adorable Home?
According to the game developer, Hyperbeard's website, Adorable Home is meant to be "a passive and relaxing experience." It's a simulation game that lets you plan a life with an in-game partner (whose name and gender you can choose, so pwedeng based sa real-life S.O. or sa celebrity crush mo). Think of it as a virtual bahay-bahayan where you're allowed to decorate a house and take care of pet cats. 
How do you play Adorable Home?
When you first load the game, you'll be greeted by a screen where you can choose a character and an in-game partner. The gender, name, and skin color are all customizable, so feel free to create an S.O. based on your preference. 
Continue reading below ↓
Recommended Videos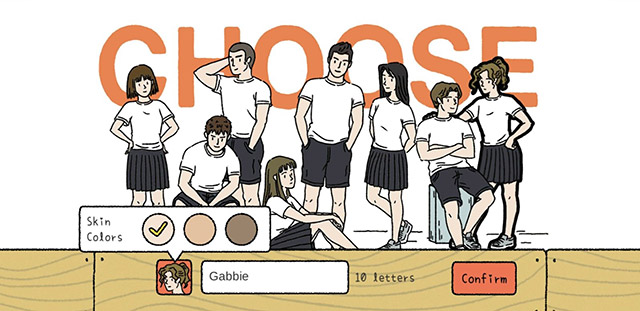 You'll then be brought to your house, and after settling in, your S.O. will give you 1500 "love"—this is their code for in-game money—to get you started with home decoration. You'll have enough to buy a TV, a fan, a couch, and some chairs.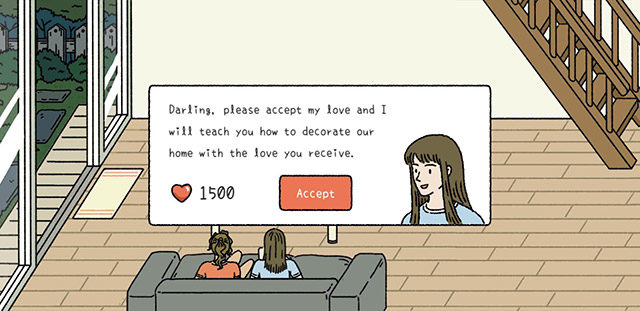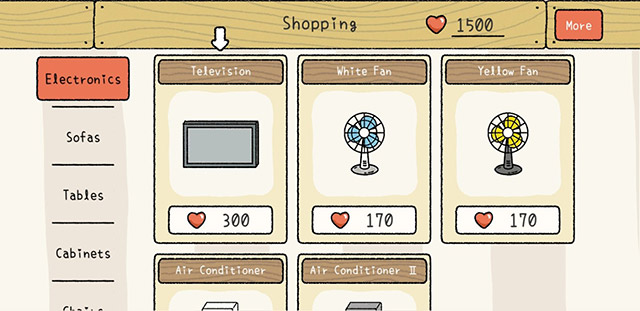 After the first decorating session, you'll prepare the first bento box—your partner's baon when they leave for work. They'll be gone for a few hours and while waiting, you can collect "love" and take care of Snow—aka the first fur baby!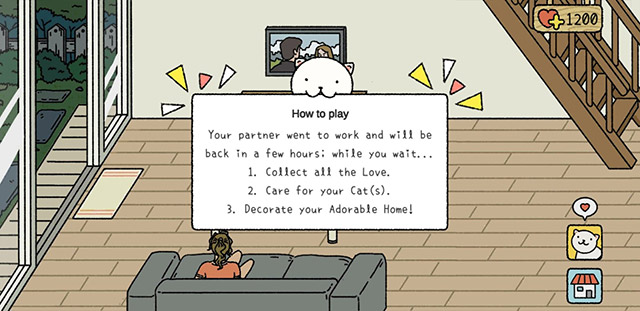 Feeding is when you refill the bowl, and get "love" in return. Then, you can start caring for them. There are three mini games that will help you earn more "love": stroking, nail-cutting, and showering. Each caring strategy has its own set of rules, but basically, you just have to keep Snow and the rest of the cats happy.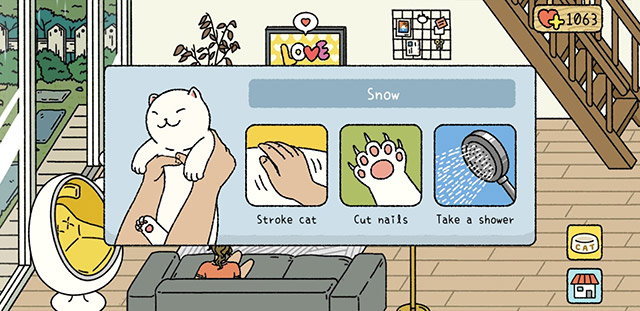 Another way to earn "love" is by checking the weather forecast—as the game says, "the sky gives you love!"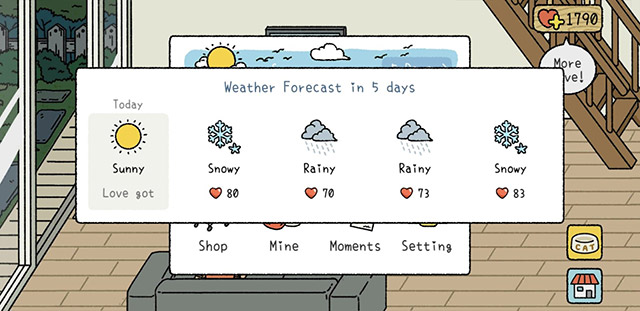 And that's pretty much it, those are the basic things about Adorable Home.
Tips and tricks for Adorable Home:
After doing your cat duties—aka showering, cutting the nails, and stroking—you'll be asked to choose between 80 and 160 hearts. Here's a hack: Tap both at the same time to get 240 "love"!

It's better to buy cats before collecting things for your home. This way,

mas makakaipon

ka

because more cats = more hearts! 

Feed your cats dried fish because they'll shower you with "love."

When preparing your partner's bento box, give them the most expensive food. This

baon

is the way to their heart!

When cutting the fur babies' nails, tap on them instead of doing the "slicing" motion. It makes things so much easier!

For stroking, remember all the points that gave you "love" because all cats like these areas—it will only change once you're done with all of them. 

If you have enough hearts to upgrade the house, buy the garden first because it will bring visitors to your home. These cute fur babies will bring more hearts! Btw, mas maraming cats sa garden when you change furniture per season. 
Honest reviews of Adorable Home
"Honestly, I love it because of its ~*aesthetic*~. I genuinely like the way it looks and I always look forward to designing the rooms—it's really fun! Taking care of the cats can be really therapeutic sometimes, so I like playing it when I'm stressed, LOL." - Bianca
"I'm not a hardcore gamer, so I like cute and chill games like Adorable Home. At first, I was aliw with the decorating aspect of the game...But then after a few weeks (AND A DOZEN CATS LATER), I got bored and lost interest. Being *just* a cute game—without any real challenge or narrative—wasn't enough to keep me hooked." - Cindy
"Inaantay ko nalang ma-unlock yung bathroom, LOL. Even if I already have all 12 cats, nae-enjoy ko parin mag-update ng items lalo na sa garden kasi depende sa weather. But I don't check as often as I used to, since na achieve ko na all rooms available plus meron na ako ng lahat ng cats." - Anya
"It's not something I'll play for a long time. After buying everything I wanted in the game, things got boring and I stopped playing. It's just cute and adorable." - LV
***
We are officially on Viber! Be part of the Cosmo Viber Community by clicking here! You can also visit the Sticker Market and download the "Cosmo Girl Sticker Set" here to be automatically part of the group. The stickers will only be available until April 27, so don't miss out on the fun!

Follow Karla on Instagram.