If there's one thing I've done a lot of while in quarantine, it's got to be online shopping. Nothing beats the feeling of ~retail therapy~ and ordering something you've been eyeing for so long, amirite? Whether it be a pretty plant or quirky home decor, there's something about sending that order form or clicking that "Add to cart" button that always brings in good vibes, LOL.
But have you also noticed that the things you used to buy are slightly different from the things you've been buying now? It's kinda interesting to see how much our interests have changed since the start of the pandemic. According to a study done in the United States by Boston-based e-commerce performance analytics company Profitero, there are "seven consumer demands that have surged during the crisis" and they're grouped into three categories: Survival, Embracing Quarantine, and Making The Most Out Of A Crisis.
And while these results are based on reports from the US, some of these categories can be very well related to Philippine consumers. Take for example the Embracing Quarantine category. One trend that surfaced from the study was "pimping the office." Consumers that belong to this category usually search for "computer monitors, desk chairs, headsets, and bed desks." Several companies have transitioned to a work-from-home setup and these items are definitely a priority when creating your own work station. (Click here and watch Pinays share what their work spaces from home look like.) 
Continue reading below ↓
Recommended Videos
There's also the Making The Most Out Of A Crisis category. From the study, one relatable trend is "power nesting." Searches under this category are usually "related to home improvement, including gardening equipment, wall paint, [and] storage containers." Raise your hand if you started collecting plants this quarantine. (Looking at you, plantitas and halamoms.)
What kind of consumer are you? Nakaka-relate ka ba? If the answer is yes, then you're not alone. Pinays from our Cosmo Mixers have also experienced shopping for all kinds of items. Below, they share the different appliances and home decor they've bought during quarantine. 
"Madami! I bought a vaccuum cleaner and a sofa. I even installed Korean blinds! Latest purchase ko: shelf, vases, and this plant stand. Planning to buy plants pa lang." -Bernadette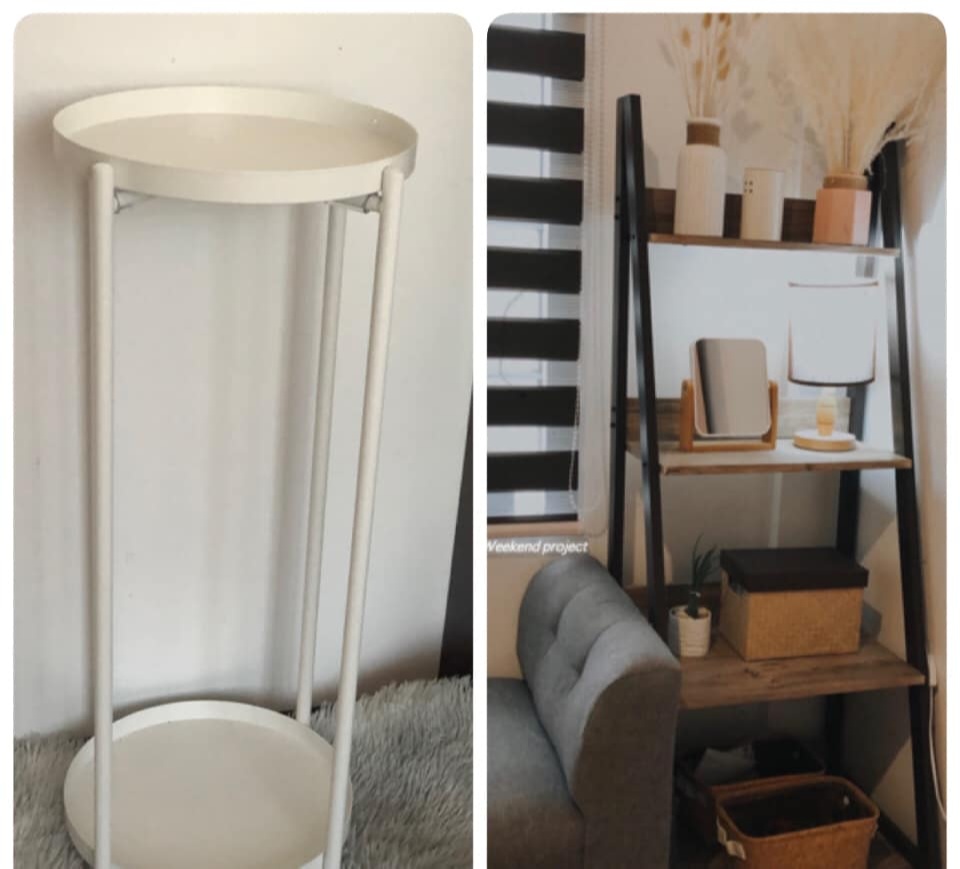 "I've been obsessing over stoneware, vases, and candles lately!" -MJ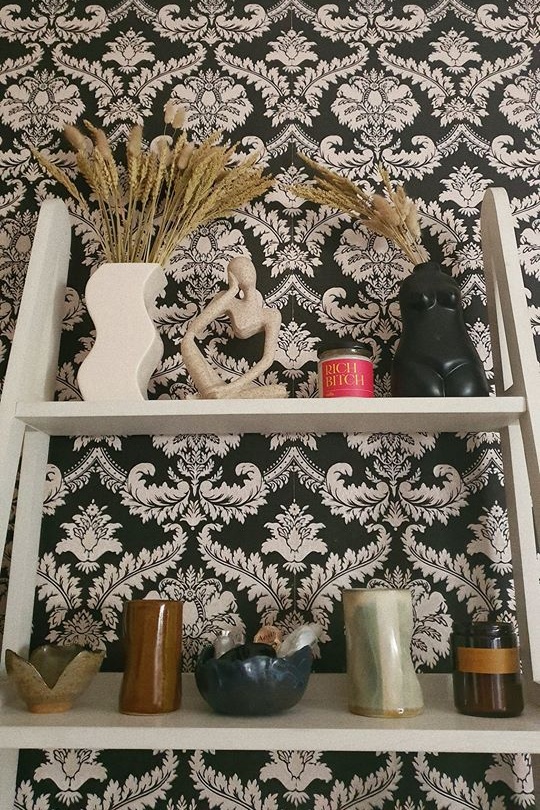 "Bought two shelves at SM Home because of my new food business. Our small condo kitchen was not prepared! Haha. I needed to organize everything and the shelves are a godsend. They're the perfect size for small spaces!" -Meeka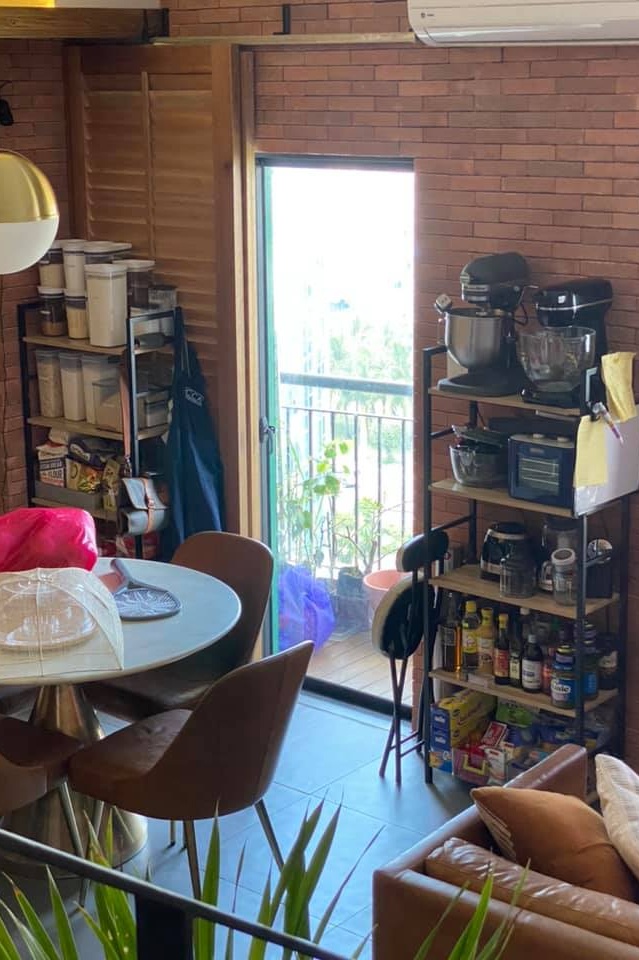 "Scored this trolley from Landmark weeks ago for only P1,300+!  Super sulit." -Angel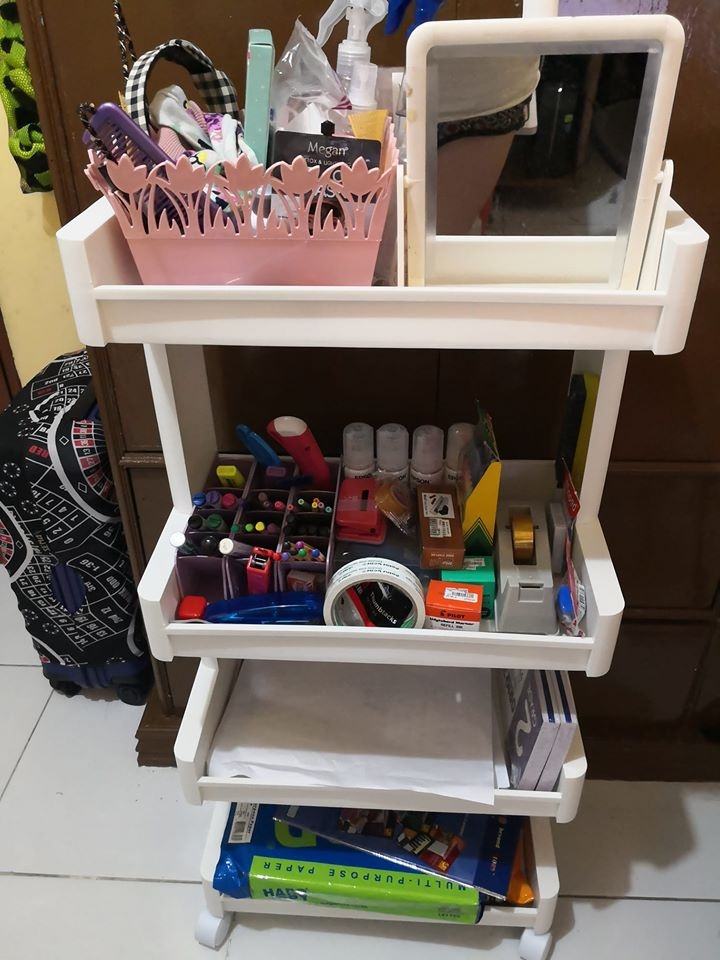 "My partner and I got an espresso machine to make our coffees from home since cafes closed down! We are obsessed with it now and it's become a new hobby." -Meg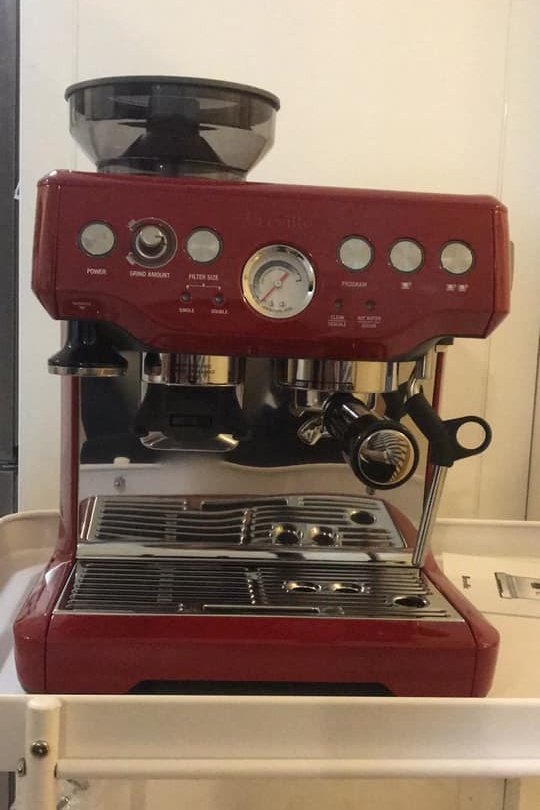 "I bought a desk (finally) via Facebook Marketplace! I've been redecorating my room recently to make it more WFH-friendly." -Andie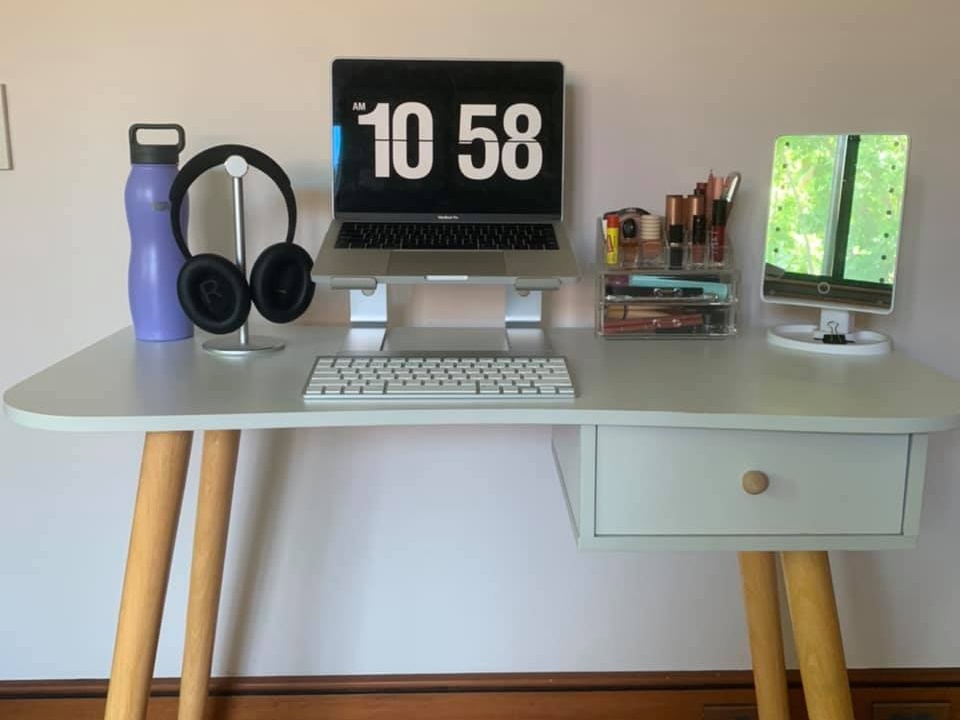 "I bought an office chair, an air purifier, a storage shed, at madami pang iba!" -Rosa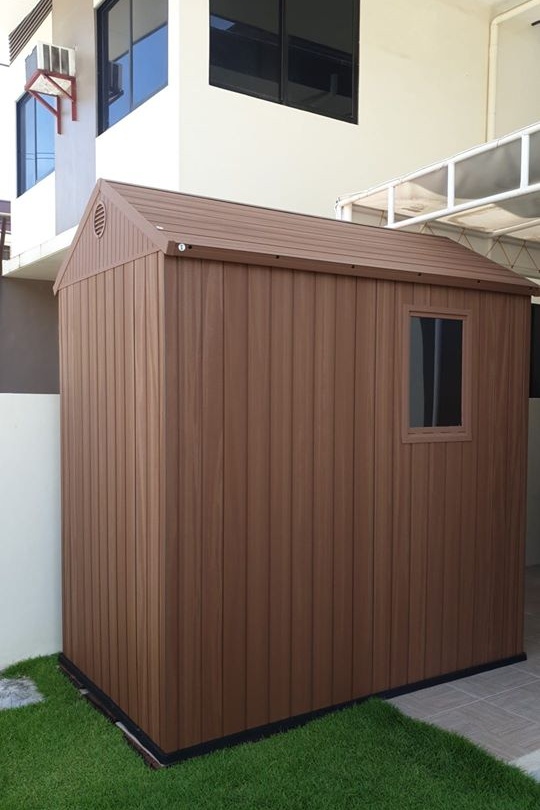 "I bought this super cute pink trolley at Lazada for my art stuff. No more kalat at my art station. What I love most about it are the wheels! I can effortlessly glide them anywhere." -Jane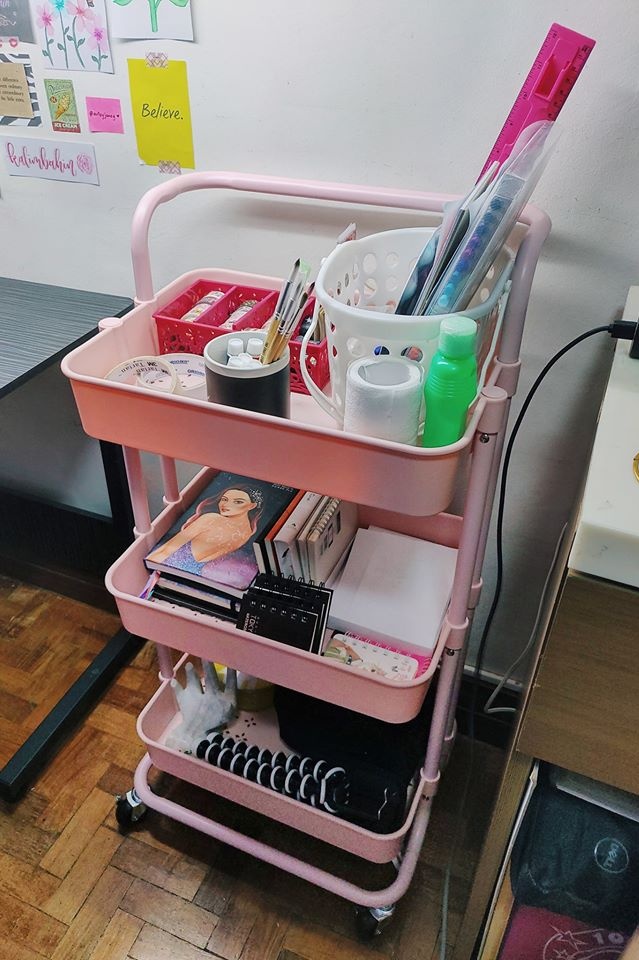 "Instagrammable plates from Plate Station." -Kristine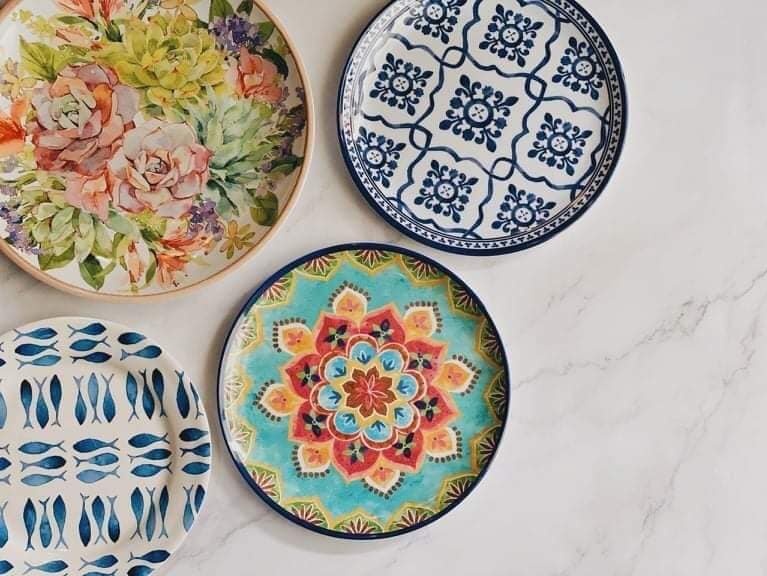 "I bought dried flowers from La Bloom PH on IG. Since I can't keep fresh plants alive, I'll just get them dead, LOL." -Anya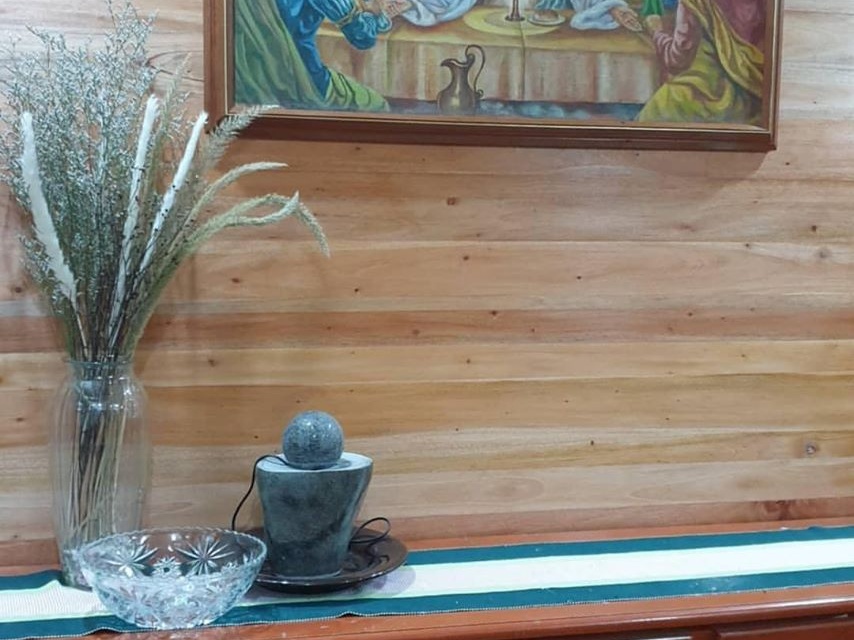 ***
Answers have been edited for clarity.
We're officially on Viber! Be part of our growing community and subscribe to Cosmopolitan Philippines now!
Follow Lou on Instagram.