To a lot of people, one of the best parts of college life is joining organizations whose advocacies match ours. It's a place where you get to meet some of your closest friends while you work on projects that are dear to your heart. For some lucky ones, it's where they happen to meet the love of their life. We talked to five couples who met in their college organizations to share their *super sweet* love stories. Fair warning you guys, the ~kilig~ is real! 
Marc and Kenneth
Organization: Youth for Christ
How did you two meet in the org?
Mica: "We met five years ago in 2016 during a Youth Camp. I was a freshman, Kenneth was a sophomore. I was already active in the org a semester before he was, so I was already part of the organizing committee of the camp he was a participant in at the time. We didn't really care much about each other until we both became deputies for different committees. We became co-EVPs and co-presidents eventually!"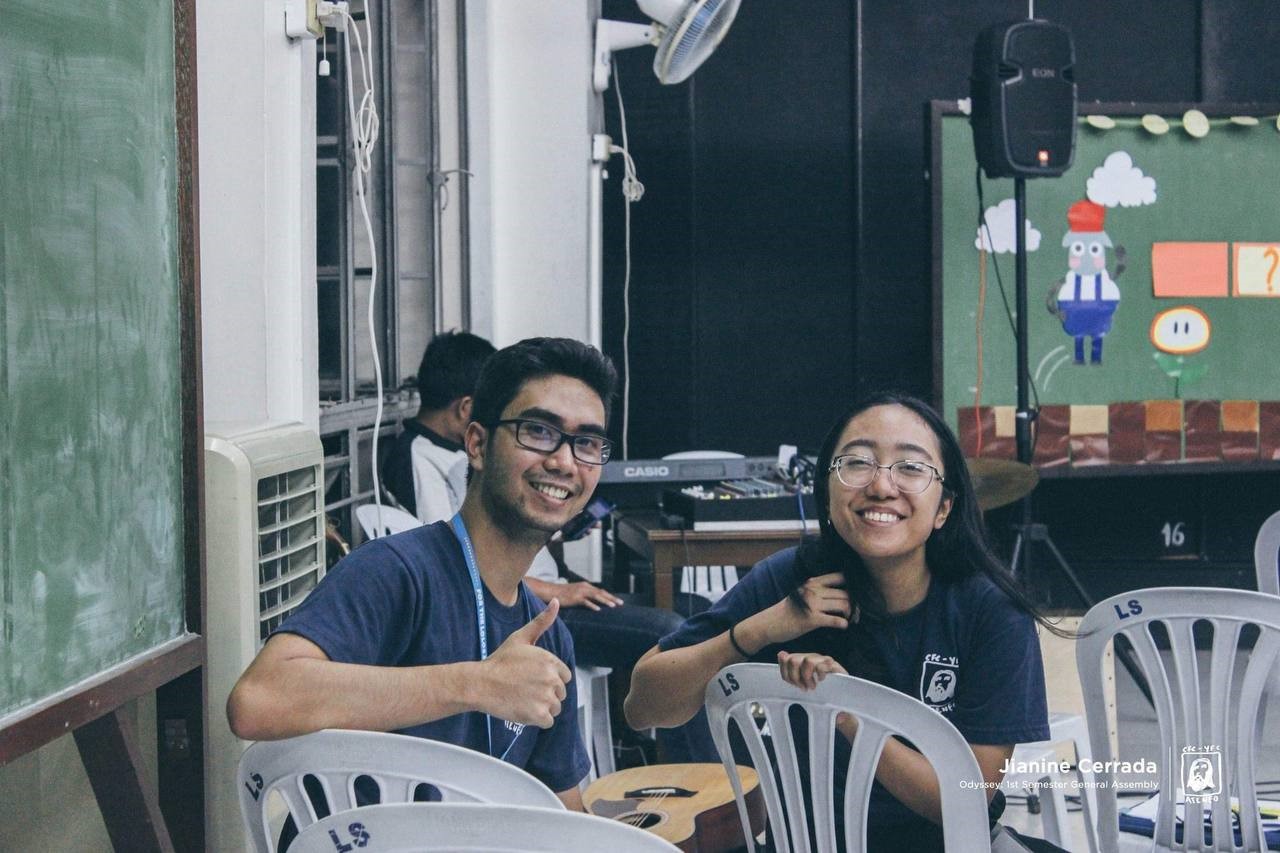 Continue reading below ↓
Recommended Videos
What was the turning point in your friendship?
Kenneth: "After graduation, I immediately reviewed for the board exams. I don't know why but we just kept on talking to each other. Around June or July, I started having a crush on her. I found myself wanting to get to know her more. I wanted to be with her so much that I regularly went to mass in Gesu (same church where she also attended mass) just so I could hang out with her. Plus, I can hold her hand whenever Ama Namin plays! We really became close friends, and ended up being best friends. Ultimately, it became hard for me to tell her my true feelings since I didn't want to ruin what we had. But I guess there was a point around October that I just couldn't help but tell her what I was feeling for her. And so I did around December."
Mica: "It's funny because everything happened in December 2019, when he admitted to me via chat that he actually liked me. I turned him down that time, and we both flew out of the country but just got closer as best friends as the days went on. Long story short, I decided to let him know that maybe I did want to give it a shot prior to New Year's Eve! It's my first relationship, but he's been so patient and understanding that it felt so easy, so normal, and so natural."
Macky and Bea
Organization: Company of Ateneo Dancers (CADs)
How did your org love story start?
Macky: "I joined CADs during my third year in college. By then, she was already the Production Head and an Internals Deputy. We were required to attend one-on-one internal meetings as members of the org, and it just so happened that she was on deck to conduct a meeting with me. I asked her if she wanted to have breakfast again the next day since I enjoyed our conversation, this time as friends."
Bea: "We got close through the CADs in our fourth year because we were both part of the Internals committee. I got to know Macky more during the CADs retreat in the first semester of School Year 2017-2018. We found ourselves talking more in every org event since then. One day, he asked me to have breakfast with him so we started to hang out outside of CADs. From then on, breakfast in Gonzaga Hall became ~our thing~ and we spent practically every morning of senior year together. It was always the best way to start my day."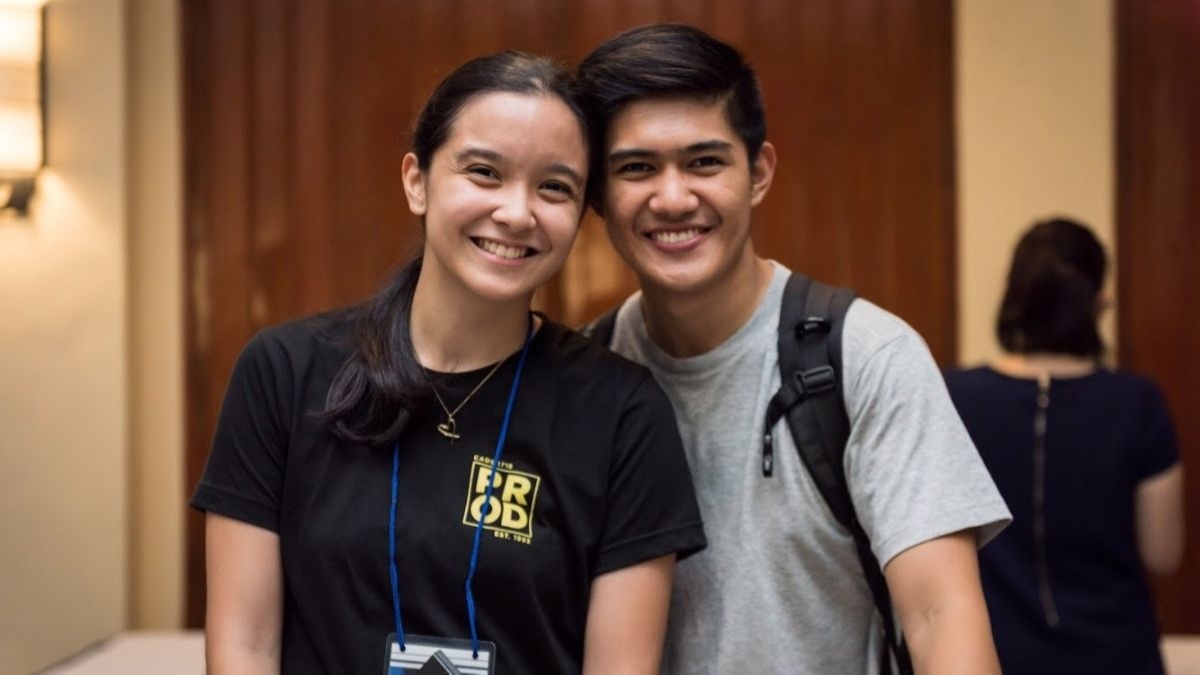 What were your best memories of being together in the organization?
Bea: "During a couple of our flagship events, there's a tradition of gift giving between CADs 'asawas' and from CADs parents to their 'anaks.' I wasn't really expecting anything from Macky, mainly because he wasn't in my CADs family, but I got him a pack of stickers that reminded me of him when I was doing my own shopping for my CADs asawas and anaks. A major kilig moment was finding out that he made me a mixtape. Nahiya naman stickers ko!"
Lilee and Gio
Organization: Kythe and Company of Ateneo Dancers (CADs) 
How did your org love story begin?
Gio: "We actually first met during OrSem because we were blockmates. It was Lilee who was really active with extracurriculars and organization life. In her first year in college, she joined a handful of organizations, including Kythe (an organization that supports children with chronic illnesses), and CADs (Company of Ateneo Dancers). Come our sophomore year, I was encouraged to join the organizations Lilee was in, and so I also applied in Kythe and CADs. Luckily, I got accepted in both!"
"I guess the love story began even before I joined either organization. She didn't know it back then, but honestly, a really big part of what motivated me to join Kythe and CADs was that Lilee was a member, and I wanted to find ways I could to spend as much time with her as possible. We weren't together yet, so I guess you can say that it was all part of my plan in the process of courting her—in other words, damoves. To make my presence felt, I made sure to volunteer for all the projects she was in, and I think I signed up for almost all activities she engaged in, too. With all the time we spent together inside and outside of the organization, I guess she got to know me more, and we just got more comfortable with each other as the weeks, months, and eventually years, went by."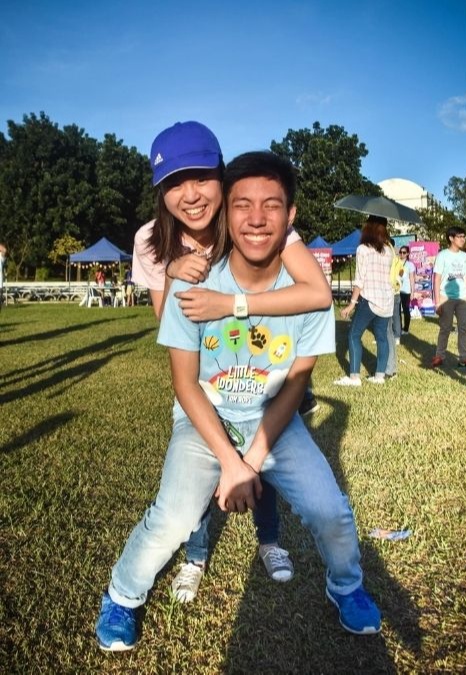 How has being in the same org affected your relationship as a couple?
Lilee: "Being in the same org helped us share what we both loved, while expressing it in our own ways through our own strengths. I have always loved organizing projects, while Gio was a passionate photographer. With this, I became active in Kythe-Ateneo as an Advocacy Officer, and Gio as a volunteer for Documentations and Publications. We just both allowed ourselves to just experience the org and its advocacy. Personally, what I loved more about it was seeing him grow deeper into the advocacy as well."
Patti and Francis
Organization: Blue Repertory (blueREP)
How did your org love story start?
Francis: "In 2014, we were both 'newbies' in blueREP. I was a member of the cast and she was in the production team. I've seen her in many rehearsals and I found her really pretty, but I never had a chance to talk to her. So during one rehearsal break, I introduced myself to her, we clicked, and we became really good friends. We talked almost every day about anything under the sun and soon enough, feelings developed. It wasn't until two years later when she realized she liked me back."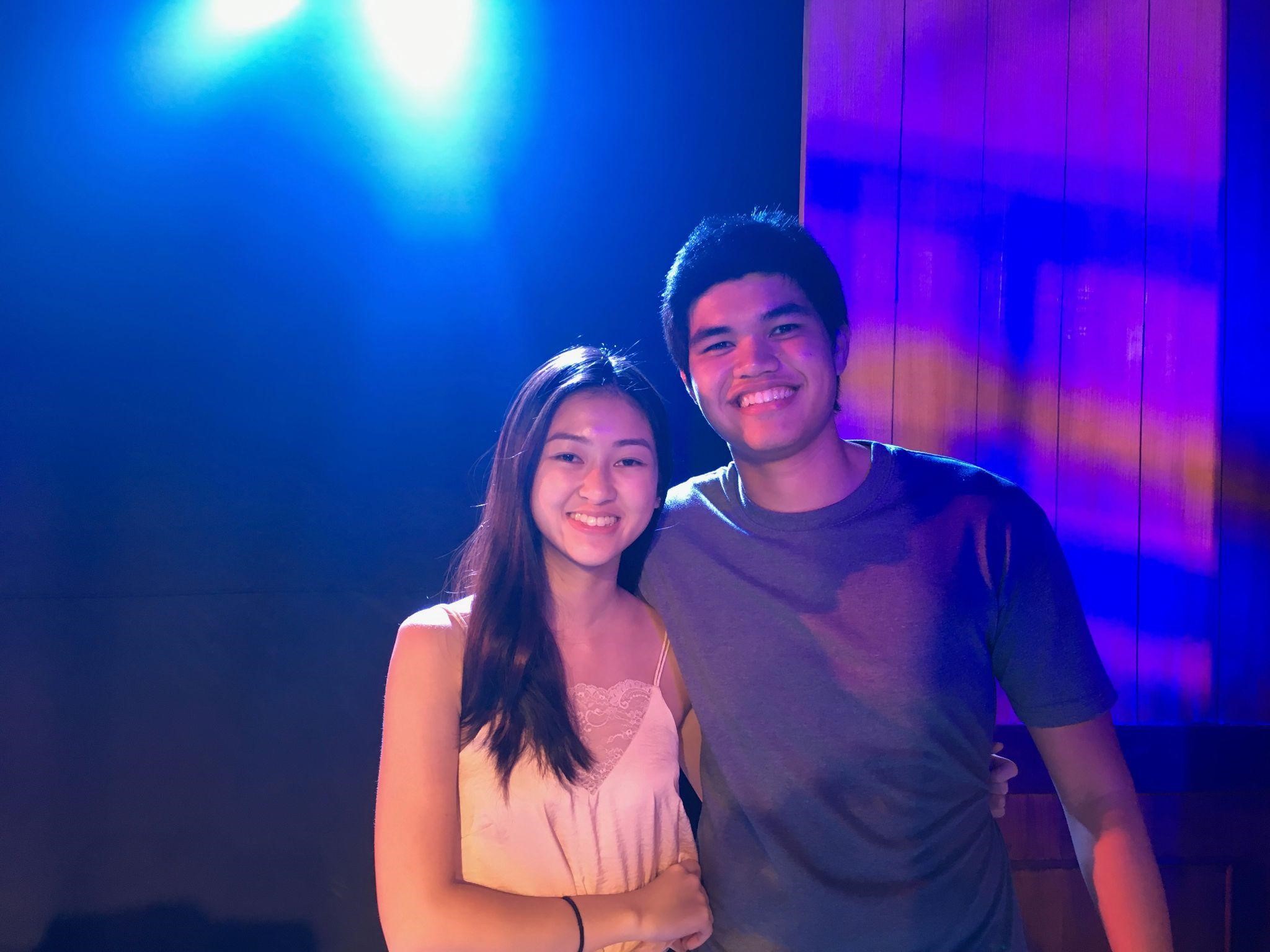 How has being in the same org affected your relationship as a couple?
Patti: "As we were both members of blueREP, we understood how difficult it can be to balance academics and theater work. And because we were aware of the demands of the job, we learned how best to support each other. In a way, we developed a better sense of how we operate individually and what would help each of us thrive in professional and educational settings. This level of understanding sustained our relationship even after we graduated, when I started working and he began medical school."
Francis: "Knowing that being part of a production takes so much time and energy, we learned to be more understanding and patient with each other. There were days when she'd stay late in school because of rehearsals, so I'd go back to school after rehearsals to help her pack up and carry props and equipment back to her car."
JC and Pao
Organization: Ateneo SPEED
What were some of the best memories you've had together while in the org?
JC: "A lot of the memories we have involve hanging out in the org room with our other orgmates. We also worked for the different projects of the org. I enjoyed supporting her, especially when she would head some projects and it would win an award! But honestly, the best memories weren't really the spectacular ones. They're the smaller, more ordinary moments that become extraordinary."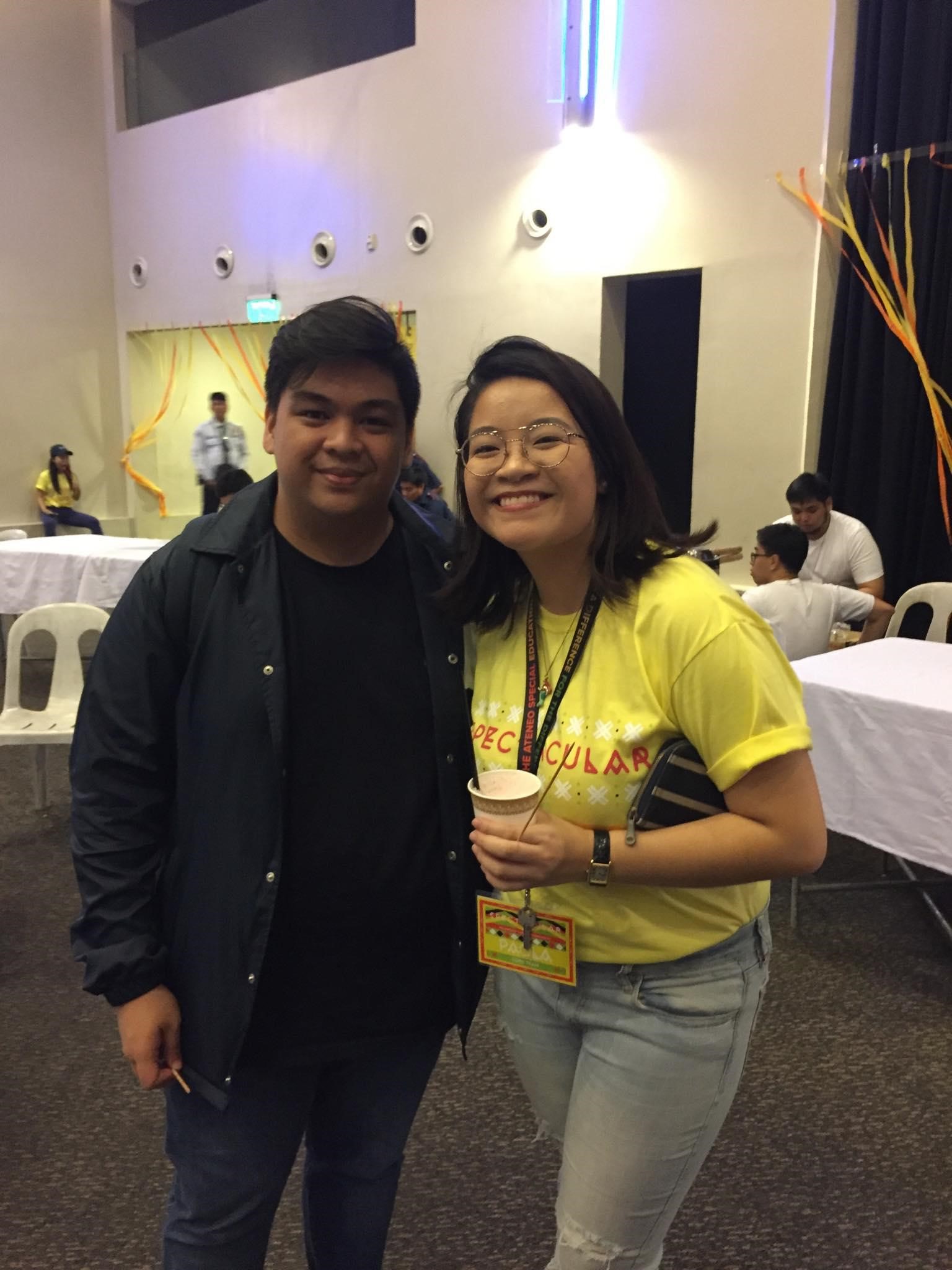 Pao: "[I appreciated] the times when he would really be there for me especially during my projects. I felt that he really went the extra mile to support [me]. He would check up on me constantly, he'd give me a ride home to my dorm so I wouldn't have to walk, and he made sure I wasn't skipping meals while I was doing org work. He was always there to listen to me vent when I really needed to. In the same way, I also tried to do the same for him when it was his turn to step up and assume bigger roles in the org by constantly checking up on him as well."
Patti and Diego
Organization: Company of Ateneo Dancers (CADs)
How has being in the same org affected your relationship as a couple?
Diego: "Being in the same org allowed us to meet and get closer to each other. It played a bigger role in the courting parts of our relationship because we got to know one another better whenever we were in the org room. We would invite our group of friends in the org to hang out, but the invite was actually because we wanted to hang out with each other."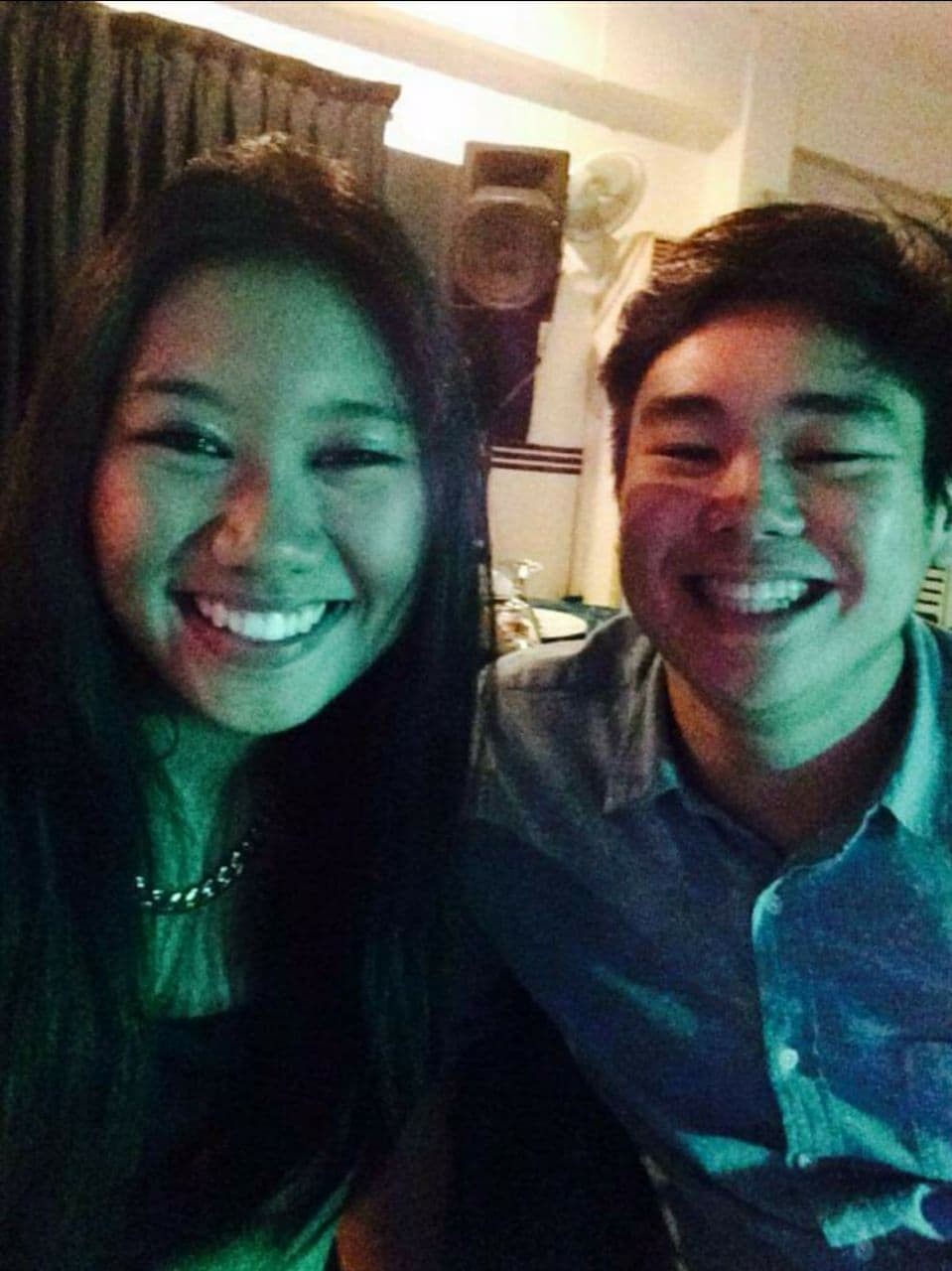 What was it like maintaining your relationship after you graduated?
Diego: "I think thinking about the other person as your partner is important especially during the trying times when you transition, such as going from school to the workforce. It's important to be honest, open, and transparent when communicating what you like and don't like in the relationship. For the past seven years, I think we both helped each other grow, while enjoying each other's company, so I think that's why our relationship is going strong."
Patti: "When the distance was a bit challenging, we would make an effort to have quick dinner dates. He would make the effort to drive from Eastwood to Mandaluyong to bring me home to Marikina and go back to Pasig where he lives. We also tried to practice updating each other whenever we could. We used to be so clingy in college, but eventually, we learned that frequency of seeing each other doesn't really define nor measure our love for one another. There was a mutual understanding that we had lives outside our relationship to take care of."
***
Cosmopolitan Philippines is now on Quento! Click here to download the app and enjoy more articles and videos from Cosmo and your favorite websites!
READ MORE STORIES ABOUT PINOY COUPLES HERE:
5 Couples Talk About Their Decision To Not Have Any Kids
10 Couples Talk About How They Work Through Their Biggest Fights
3 Women Get Real About How Much Money They've Spent On Their LDRs In The Past Year
Cosmopolitan Philippines is now on Quento! Click here to download the app and enjoy more articles and videos from Cosmo and your favorite websites!