Wasting food is a big no-no! So, when it comes to leftover cooked rice, you can make a sulit move by turning it into fried rice! There are plenty of ways to add flavor to plain rice. You can mix in veggies, throw some eggs, or just any possible add-ons you can find in the kitchen. Honestly, will you even need new ulam when you've already got a flavorful serving of fried rice? Below, we rounded up some easy-to-try recipes you can prepare at home: 
How To Cook Fried Rice: Egg Fried Rice Recipe
If you want to take the easy route, you can start with this basic egg fried recipe. You've probably come across this dish in Chinese restaurants. Now you can finally do it on your own!
Ingredients:
1 to 2 cups of white rice
4 eggs (beaten)
3 tbsps vegetable oil
1 onion (finely chopped)
2 spring onions (sliced)
Directions:
If you don't have leftover rice, cook one to two cups of rice. Allow it to dry on a plate. This prevents the rice from being too moist or mushy when cooked.
In a large pan over high heat, put two tablespoons of vegetable oil. Then place finely chopped onions. Fry them for five minutes until they become light brown.
After sautéing the onions, add the rice. Stir for three minutes then move them to the side of the pan.
Put remaining oil and add your egg mixture. Let it cook depending on how chunky you want your eggs to be like.
Mix the egg and rice. Stir as if you're coating the grains with egg mixture.
Once you're satisfied with the mixing, put the rice in a serving bowl and add sliced spring onions on top for a final touch.
Continue reading below ↓
Recommended Videos
Source: BBC Good Food
How To Cook Fried Rice: Sinigang Na Sinangag Recipe
To add Pinoy flavor to your fried rice, why not take inspiration from your fave ulam? Try the sinigang na sinangag for that tangy taste!
Ingredients:
4 cups of day-old white rice
1/2 cup vegetable oil
2 cups of mixed vegetables (kangkong, eggplant, okra, and tomatoes)
1 tbsp sinigang mix
Directions:
In a large pan over medium heat, add two cups of the mixed sinigang vegetables (kangkong, eggplant, okra, and tomatoes). Stir-fry for one minute until they're cooked. Then set the veggies aside.
Put in one tablespoon of sinigang mix in the pan. Then add day-old white rice. Mix them and make sure to stir-fry the rice for about three minutes.
Add vegetables and toss to combine.
Tip your rice into a serving bowl.
Source: Yummy
How To Cook Fried Rice: Kimchi Fried Rice Recipe
Eat like your fave K-drama character with spicy kimchi fried rice that's so easy to do!
Ingredients:
2 cups of cooked rice
3 to 4 strips of Spam (diced)
3/4 cup kimchi (diced)
1/4 small onion (diced)
1 scallion (chopped)
1 small carrot (finely chopped)
3 to 4 tbsps juice from kimchi
1 tbsp soy sauce
1 tbsp gochujang or Korean chili pepper paste
oil for stir-frying
1/2 tbsp sesame oil
salt and pepper
1 tsp sesame seeds (optional)
2 eggs (optional)
1 dried seaweed sheet (optional)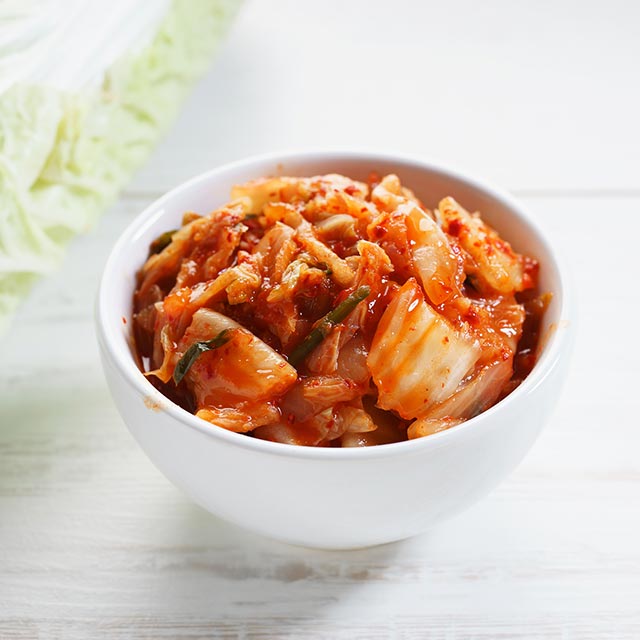 Directions:
Fry your bacon over a lightly oiled pan in medium heat. Cook until bacon is slightly brown. Change your oil after if you don't want to use all the rendered fat. If you're using Spam, you can skip this step and add the spam while you cook kimchi in the next step.
Stir-fry onion and scallion on a large pan over high heat. Add kimchi, carrots, juice from kimchi, soy sauce, and gochujang. Keep stir-frying for three to four minutes to develop kimchi's richness in flavor.
Add rice and turn the heat to medium low. Stir until kimchi flavor is incorporated and clumped rice is broken up. This should take three to four minutes.
After coating your rice with kimchi, turn the heat high again and continue stirring. Add salt and pepper then pour sesame oil. Once done, tip the rice into a serving bowl.
It's optional to add fried egg on top along with sesame seeds and dried seaweed strip. Finish off with chopped scallion then serve!
Source: Korean Bapsang
***
What does your zodiac sign say about you? Subscribe to Cosmopolitan Philippines and find out!