We're sure it's happened to you at some point in your history of watching Korean dramas. One minute, you're getting kilig from a romantic scene and the next thing you know, you're drooling as the drama characters indulge in some seriously delicious food.
We've all been there. And to relive those countless moments of torture and maybe inspire your next dinner out or your prospective Korean grocery run, here's a list of Korean food you find yourself craving while watching K-dramas.
1. Ramyeon
It's like no Korean drama is complete without a sighting of a bowl of spicy noodles. Remember how My Love From the Star's Cheon Song Yi (played by Jun Ji Hyun) found herself finishing a whole bowl of ramyeon when she set out to have just three bites?
Or how the gang from Reply 1988 always shared a pot of ramyeon in their default hangout place? They even showed how the plain noodles can be upgraded by adding eggs, hotdogs, and radish kimchi.
Now, be cautious when inviting someone to your home for ramyeon. According to What's Wrong With Secretary Kim, it's a classic pickup line in Korea.
In Encounter, we also find out that apparently, rest stops are one of the best places to have ramyeon in Korea. Aren't you just curious about what makes the noodles there different?
Continue reading below ↓
Recommended Videos
2. Korean Beef
Remember how Shin Min Ah's character in My Girlfriend is a Gumiho just devoured slices of Korean beef? It's probably because of how the Land of Morning Calm takes pride in raising their cattle for premium meat. The next time you're in a legit Korean grill, splurge on a serving of beef to taste the difference!

3. Samgyupsal
Don't you hate it when you're trying to go on a diet and suddenly, your K-drama shows the characters enjoying freshly grilled samgyupsal? That epic scene from Weightlifting Fairy Kim Bok Joo even enlightened us on the best way to maximize a K-BBQ experience. The next time you hit a samgyupsal joint, try this combo in this specific order: plain meat, marinated meat, fried rice (called bokkeumbap in Korea), and lastly, naengmyeon or cold noodles.
4. Fish Cakes
Fish cakes or odeng is another one of Kim Bok Joo's favorite food. TBH, you don't have to be a weightlifter to finish a handful of sticks of odeng. P.S. You might enjoy slurping on the broth that the fish cakes are cooked in, too.
 

5. Kimchi
Here's another staple that always makes a cameo in Korean dramas. The side dish goes well with practically any food, and in Fight for My Way, we see you can enjoy kimchi on its own.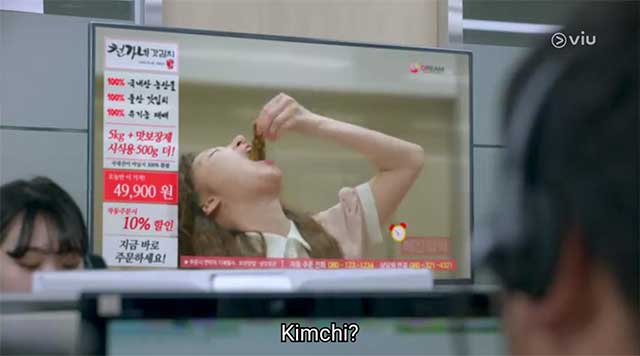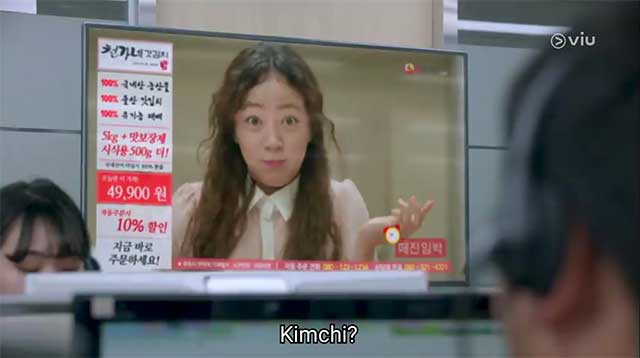 6. Triangle Kimbap
The triangle-shaped rice roll can be found in Korean convenience stores. It's one of the favorite and tipid snacks (or quick, light meals) of K-drama characters.
According to Cheese in the Trap, it's not that easy to peel the plastic off of a triangle kimbap. But with practice and patience, it's a life skill you'll be proud to have.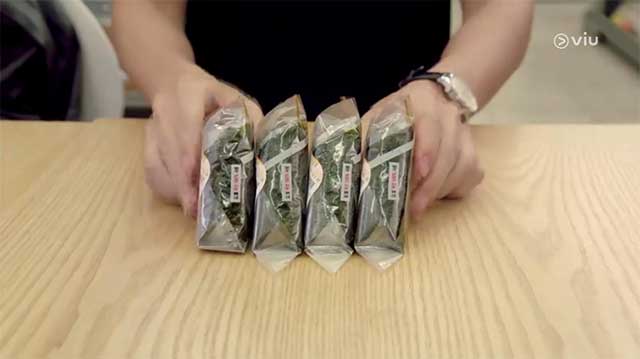 According to the drama Listen to Love, the best flavor is tuna mayo.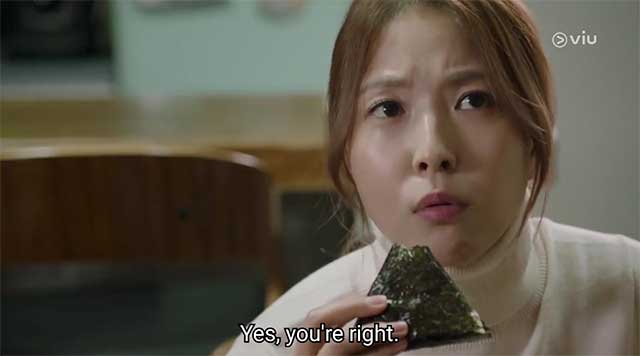 7. Bibimbap
Here's one of the best dishes for Pinoys who believe that #RiceIsLYF. Bibimbap is rice mixed with kimchi, assorted veggies, sesame oil, and (the optional) gochujang or spicy red pepper paste. It's not the most Insta-worthy dish once mixed, but it sure tastes great, as demonstrated in Full House.
 

You can use various leftovers, too, for your very own concoction of bibimbap. Take it from the boys of the Kim family from Reply 1988.
 

8. Mandu
Korean dumplings have various fillings like meat or kimchi along with standard ingredients like glass noodles, tofu, and sesame oil. They also come in various shapes and sizes like the jumbo ones in Hotel Del Luna.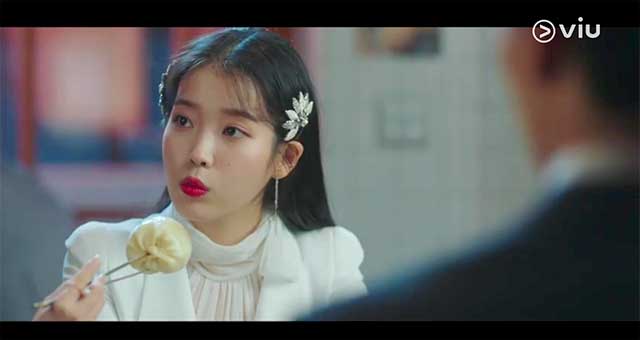 Mandu can be steamed, fried, mixed in soup, and more. The most common method, though, is steaming. Remember how it was used to represent the kind of love that Dongbaek (played by Gong Hyo Jin) wanted to have with Yong Sik (played by Kang Ha Neul) in When the Camellia Blooms?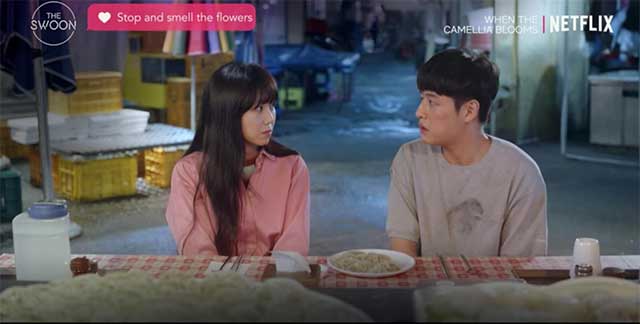 9. Tteokbokki
Another staple street food, tteokbokki is made of rice cakes and a spicy sauce. Sometimes, it has fish cakes, cheese, and other toppings, too. One of the fanciest and most drool-worthy takes on tteokbokki in contemporary K-drama history was the one with lobsters, abalones, and octopuses (plus lots of cheese!) in I Am Not a Robot.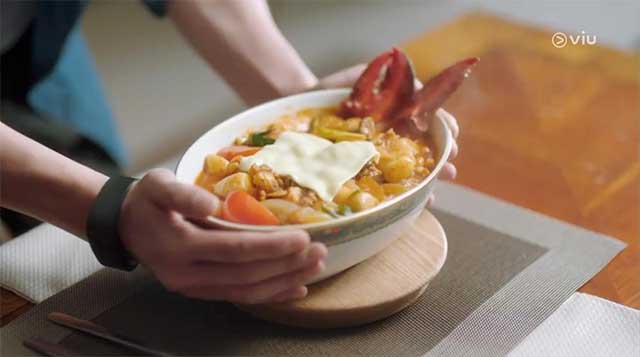 10. Sundae
Usually offered together with tteokbokki, sundae is far from the cold creamy variety we're accustomed to. It's actually sausage made from boiled pig or cow intestines (isaw, anyone?) stuffed with glass noodles, rice, and pork blood.
 
It was what the coach in Fight for My Way sold in his truck. Sometimes, it's served with other steamed entrails (offal) like liver and lungs. Yup, sundae is not the prettiest delicacy, so it's rare to find a K-drama scene zooming in on the dish.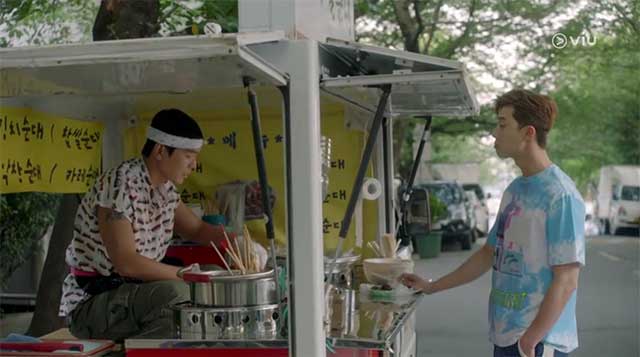 11. Jjajangmyeon
Technically, it's not Korean food, but it's a staple in Korean culture. Jjajangmyeon is a noodle dish topped with a savory black bean sauce. Once you've had a taste, you'll keep craving it like the characters in Coffee Prince.
 

12. Japchae
The star of the japchae show is the perfectly cooked and seasoned glass noodles. The assorted veggies and mushrooms add texture to the dish. Aside from accompanying various meals, japchae can be a main course, as shown in Reply 1994.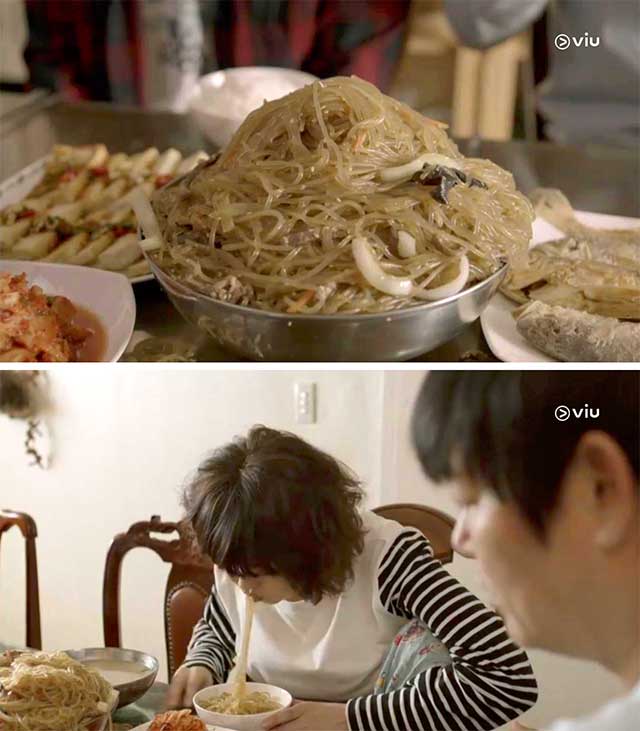 13. Marinated Crabs
Sometimes, it's a side dish, and sometimes it's the perfect ulam to a hot bowl of rice. Aside from the rowdy people of Ongsan in When the Camellia Blooms, the characters in What's Wrong With Secretary Kim also enjoyed marinated crabs.
 

14. Seaweed Soup
Seaweed soup is traditionally served during birthdays in South Korea. But, as Reply 1988 showed, you don't need a special occasion for miyeok-guk. It can be your go-to comfort food any time.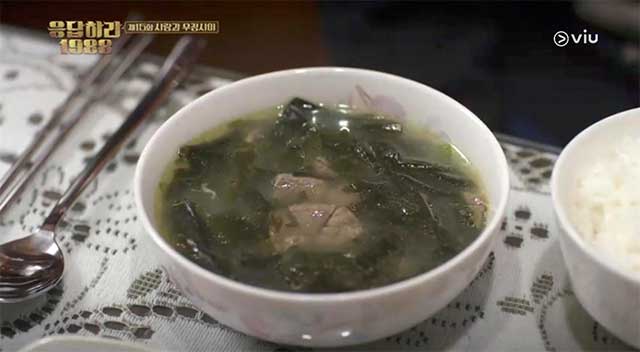 15. Korean Fried Chicken
Fried to perfection or coated in some sweet, spicy, and savory sauce, Korean fried chicken just looks oh-so-special whenever it's shown in K-dramas. Sometimes, you just wish you'll find some at virtually every block in the country, too.
 

If Crash Landing on You is accurate, the fried chicken in Pyongyang, North Korea is apparently pretty good, too.
 

16. Bungeo-ppang
Now on to dessert. One of the classic sweet snacks that K-drama characters munch on is bungeo-ppang or red bean carp bread. The fish-shaped pastry is often sold at street stalls during winter, so it's not that easy to catch during other seasons. Koreans of all ages enjoy it, as seen on Encounter.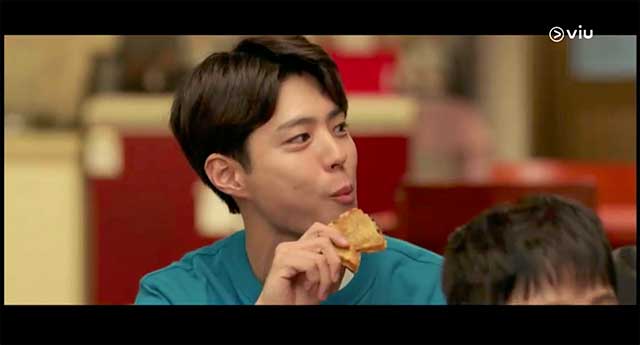 17. Yakgwa
You might not know what it's called, but if you watch period dramas, we're sure you've wondered what it tastes like at some point. It was the favorite dessert of the princess in Love in the Moonlight. The crown prince played by Park Bo Gum also called his love interest his yakgwa in the series—how sweet!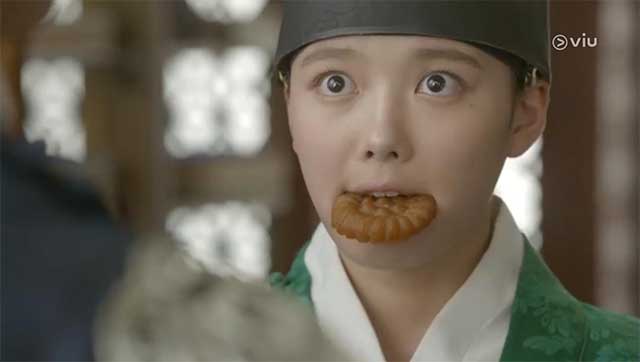 18. Banana Milk
Nothing revolutionary about this drink. It's literally banana-flavored milk. But in its iconic plastic bottle, banana milk has attracted so many K-drama fans.
 
Remember that scene in Goblin when Kim Shin (played by Gong Yoo) was drunk AF and Ji Eun Tak (played by Kim Go Eun) walked with him while nursing a bottle of banana milk? We're sure some of you wished it was also available in our local convenience stores (the drink, not the goblin… Okay, maybe the goblin, too).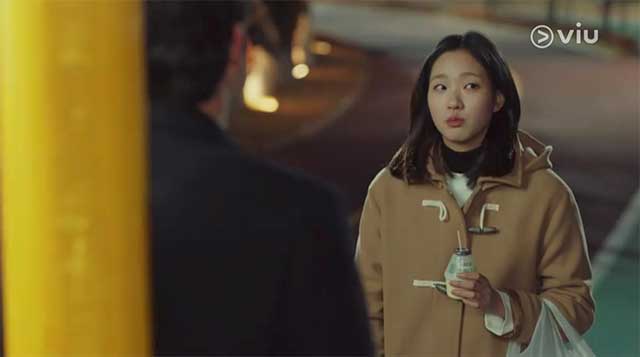 19. Soju
This bittersweet alcoholic beverage plays recurring roles in Korean dramas. It has aided love confessions, fueled arguments, and became instrumental in bonding our fave fictional characters. The plain kind is usually consumed in TV series, but soju comes in fruitier flavors, too, like blueberry, peach, and strawberry.
 

Here's a cute Goblin clip when all Eun Tak wanted when she turned 19 (the legal drinking age in Korea) were shots of soju…and a kiss, hehehe!
20. Hangover Soup
After a night of soju bombs or whatever poison you pick, you gotta have some recovery food, right? For Koreans, their favorite morning-after meal is haejang-guk or hangover soup. It could be the spicy kind with tender meat or a simple hot bowl of bean sprout soup like the one on Bring It On, Ghost.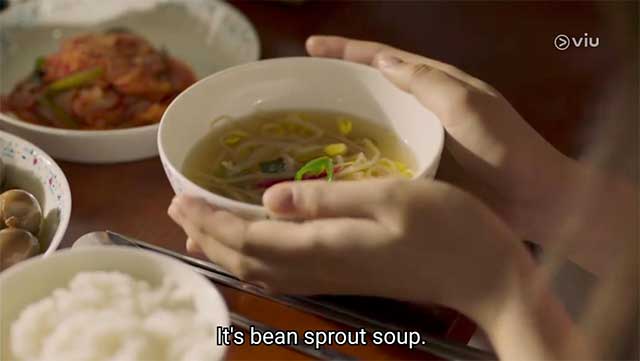 Bonus: The Hangover Drink
Here's another cure for those pesky alcohol aftereffects. They're best taken right after drinking, but you can drink them in the morning, too. Those tiny bottles you see K-drama characters chugging either contain oriental raisin tea or some kind of vitamin drink to revitalize your drunk ass. Geonbae!
Follow Ginyn on Instagram.