If there's one thing I miss most about my life pre-quarantine, it's the fact that I get to freely go out and drink with my friends. Nothing beats the feeling of going to a bar and just hanging out with the barkada after a long and tiring day.
Being at home for a very long time now has got me craving my fave cocktails. Luckily, there are online stores that can deliver boozy drinks straight to your home. Below, we asked girls from our Cosmo Community to share their fave online stores when it comes to alcoholic drinks. Read on and you just might be determined to schedule an e-numan with your barkada in no time! 
READ MORE:
The Best Soju Cocktails Your Barkada Can Make For Your Next Inuman
Sawa Ka Na Ba Sa Soju + Yakult? Here Are 5 Mixes You Need To Try
Where to buy cocktails, beer, and wine online:
Mood Cocktails PH
"If you're the type to enjoy traydor cocktails, then I would recommend Mood Cocktails PH! They currently have five different blends, which you can order as a set at a very affordable price. As a certified tita, my favorite is definitely the Sangrita, which is their version of sangria, but the rest of the blends definitely don't disappoint!" -Tracey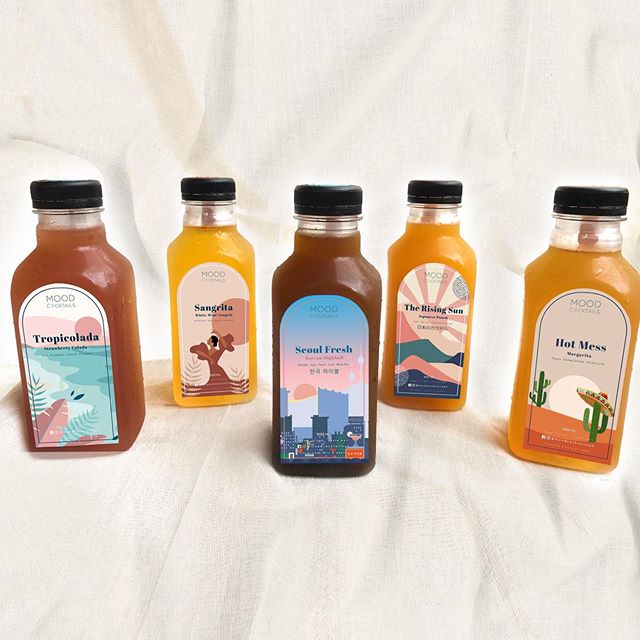 ADVERTISMENT - CONTINUE READING BELOW ↓
Sangria de Verano
"They have Tio (regular red sangria flavor) and Tia (a sweeter blend). My personal fave is Tia 'cause it tastes like juice while still having the perfect alcohol blend. SUPER RECOMMEND." -Aly
"Sangria de Verano has two flavors of sangria—the Tio and the Tia. Each bottle is super refreshing you won't even taste the alcohol. Every bottle has freshly chopped oranges, lemons, and apples—it's a win!" -Camille
Lotus Gin Room
"The Nigs Pomelo and Gin Blossom are my faves. They're refreshing plus the packaging is nice." -Kathrina
"The Lotus Gin Room brings life to a variety of gins, and they provide a unique portfolio of flavors to suit almost anyone's taste! While they are famous for their Negroni, Obsidian Martini (a coffee-infused gin cocktail), and their orange infused Hibiscus Sunset, the Gin Blossom has always been a personal favorite of mine, due to its surprising balance of flavors in an unusual combo of matcha, rose petals, and gin. They are currently selling the Gin Blossom, along with their other bestsellers as bottled bundles for you to safely enjoy at home." -Belle
SOME • YOUNG
"@someyoung.ph cocktails deliver the breather you need during this quarantine. Along with four great cocktails, they serve you a whole drinking experience. Make sure to scan the QR codes behind each individual bottle! The personality of each drink is complimented with an individual Spotify playlist that will surely transport you from your home into the bar scene. Each cocktail tastes amazing, and when you pair this with the music, it really feels like you're out. For the cocktail connoisseurs out there, do join the brand's telegram group where they share recipes on how to jazz up your drinks. This local cocktail brand is a Triple Threat with A+ personality, packaging, and flavor. I'd definitely recommend Some Young PH to anyone looking for a unique and enjoyable drinking experience at home." -Cara
ADVERTISMENT - CONTINUE READING BELOW ↓
19P
"I'd recommend 19P's Bramble! It's a gin-based drink (my fave alcohol!), and its botanicals go really well with the sweetness of the crème de mûre (or blackberry liqeur). I also like the Weng Weng 2.0—it's a fun drink not only because of its tropical flavors, but also because you don't realize how strong it is before it's too late. Lol!" -Paulina
Dr. Salt Cocktails
"I really love the whole concept of Dr. Salt Cocktails. The super cute packaging and how you can really taste the Jose Cuervo Tequila is so good.  If you want the right amount of buzz to get through the week, you should definitely try these out!" -Marielle
Tipsy Flip PH
"What I love about Tipsy Flip is that you can message them so that they can adjust the strength of the alcohol in your sangria. So whether you like it strong or more fruity, they will definitely match your taste. Plus, they give you the fruits in a separate pouch to mix in with the sangria!" -Lara
Sebastiao Bottled Cocktails
"My go-to cocktail is definitely Sebastiao's Fresh Mango Daiquiri. Its sweet and refreshing taste reminds me of summer! And I love how the blended mangoes and calamansi juice perfectly mask the strong taste of alcohol." -Kyra
ADVERTISMENT - CONTINUE READING BELOW ↓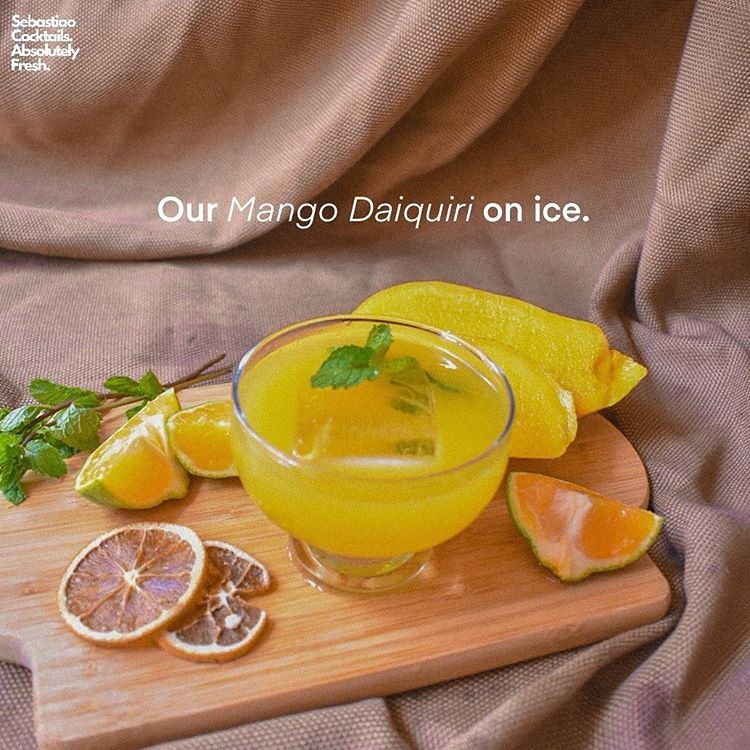 Tiam Lai
If you're a fan of Strong Zero, then you should definitely check out Tiam Lai. This online store has a wide variety of flavors that you'll end up wanting to try them all!
Annex House
Do you miss Poblacion? Same, guys, same. Good news, though! The *super good* Mango Rum cocktail from Annex House is now available in 700 ml bottles and you can order them via their online store. 
Happy Hour!
Have fun choosing from four different flavored beers on tap: hazelnut, peach, salted caramel, and passionfruit. Whether you're looking for something that tastes buttery and toasty or fruity and tangy, Happy Hour! has got a drink for you. Each pint (473 ml) costs P199. 
ADVERTISMENT - CONTINUE READING BELOW ↓
Tipsy Cart
At Tipsy Cart, you'll have options ranging from beer, soju, whisky, wine, and even gin! 
Abuelita's Man?anita
Treat yourself to a wine night and get your ~liquid courage~ from Abuelita's Man?anita. They do same day deliveries, just make sure your order is in before 7:00 p.m.!
Default Cafe Pub
Aside from flavorful cocktails Default Cafe Pub also offers organic diffusers, coffee, snacks, and even merch! Check out their website to know more. 
Mix Mojo
Sa sobrang init ngayon, you'll want to take a sip (or more, lol!) of these Sunshine Cocktails. Choose from five different drinks: Campari Spritz, Mango Daiquiri, Summer Soju, Strawberry Margarita, and Tequila Sunrise.
ADVERTISMENT - CONTINUE READING BELOW ↓
***
Answers have been edited for clarity.
Join Cosmo Community, our growing Facebook group for fun, fearless, and forward Pinays!
We're officially on Viber! Be part of our growing community and subscribe to Cosmopolitan Philippines now!
Follow Lou on Instagram.