Remember back in the day (I mean like, two years ago, lol) when you used to take screenshots of inspirational quotes and hilarious memes you wanted to "save" before they got lost in your feed? Instagram was like, let make your life easier, so after a while, you got to *save* said posts. 
But thennn, you had all these random Instagram posts in your app—with zero organization. That all changed with ~*collections*~! ICYDK, you can create collections (or folders) so your saved posts are more organized. 
Here's a quick guide:
Go to your profile, and tap the icon in the top right (three horizontal lines).
Tap "Saved."
Once you see all your saved posts, tap the "+" sign. 
Now, you can start your first collection.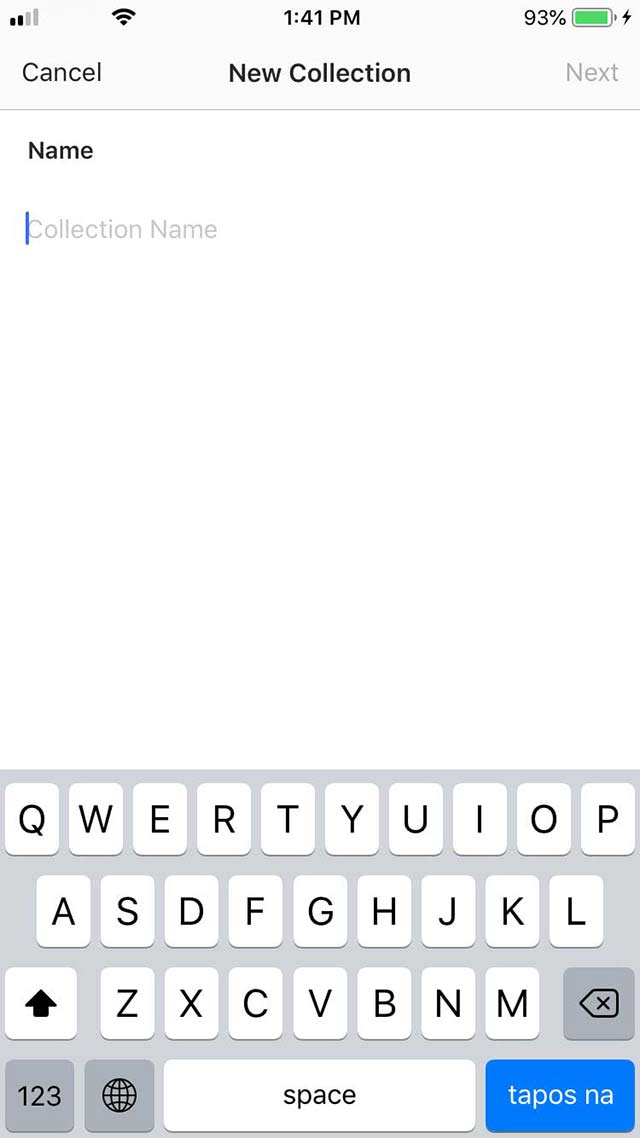 Continue reading below ↓
Recommended Videos
Kaye recently got into 'em.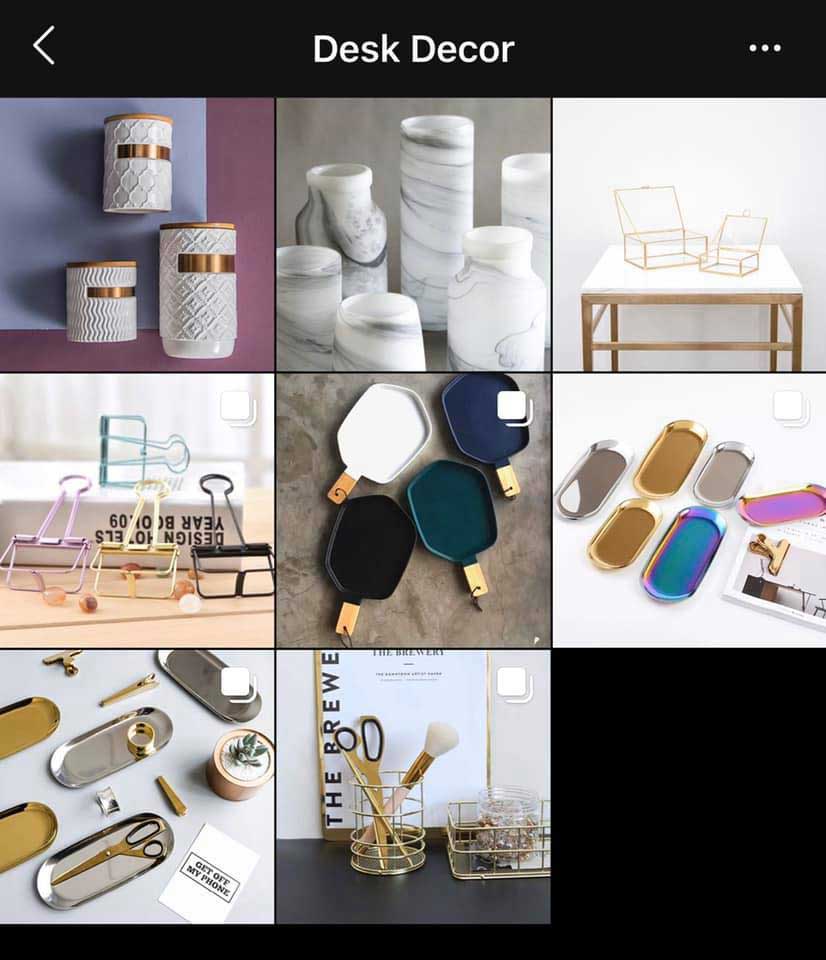 "I just made my first one! Been planning on organizing my office desk, so I've been saving product posts from Instagram and in-store brands."
For Mixi, collections are like mood boards.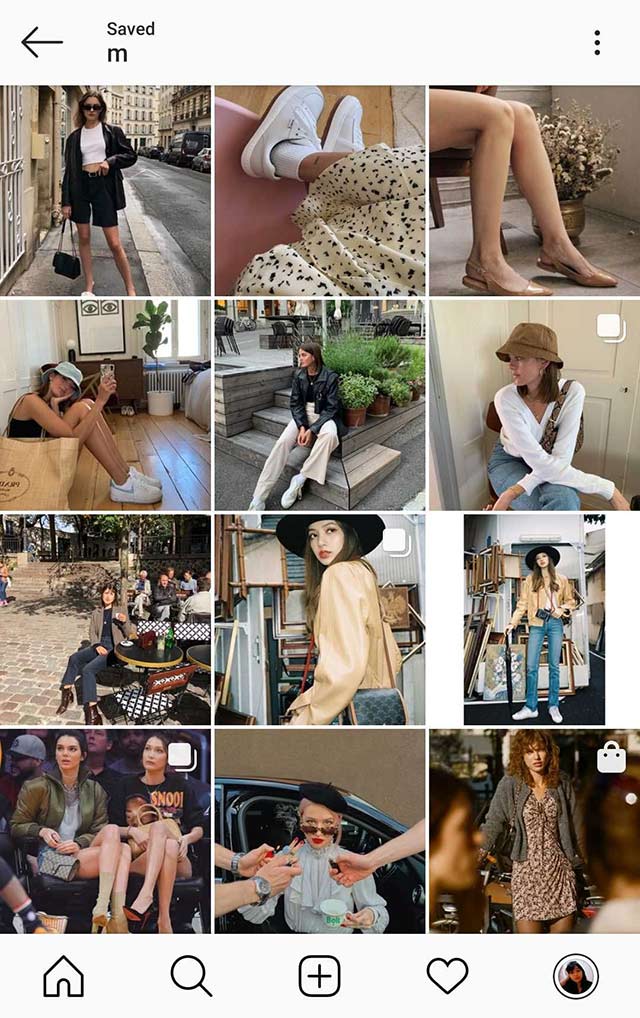 "The collection that I am most shy about is the one with my fashion pegs. Before Instagram, I had a vision board of how I wanted to look in public. I cut out things from magazines and put them up in the corkboard in my room. In my fashion pegs collection, you will see the influencers I want to copy and all the kakikayan I want to achieve for myself. HEHE."
Andie's collections are mostly art-related.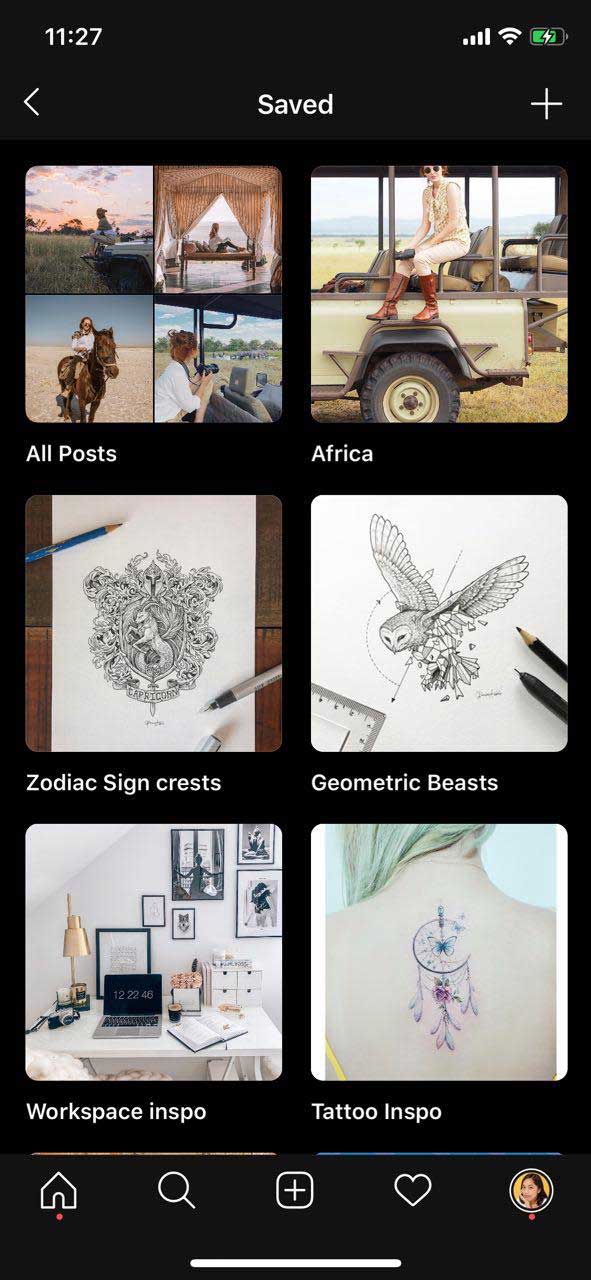 "I like pretty things, lol. Most of my collections are art-related (astrology, geometric/line drawings, tattoo inspiration for my next tattoo), but I'm also obsessed with the Pinterest aesthetic when it comes to bedrooms and workspaces. It's my dream to have my room or future condo painted white and all decked out in black and white photography, with blush pink, rose gold, and brown accents. I also like creating storyboards whenever I'm planning a vacation (outfit ideas, places to visit, food to eat), a bit like a visual itinerary instead of the usual lists."
Lou likes to keep her collections ~positive.~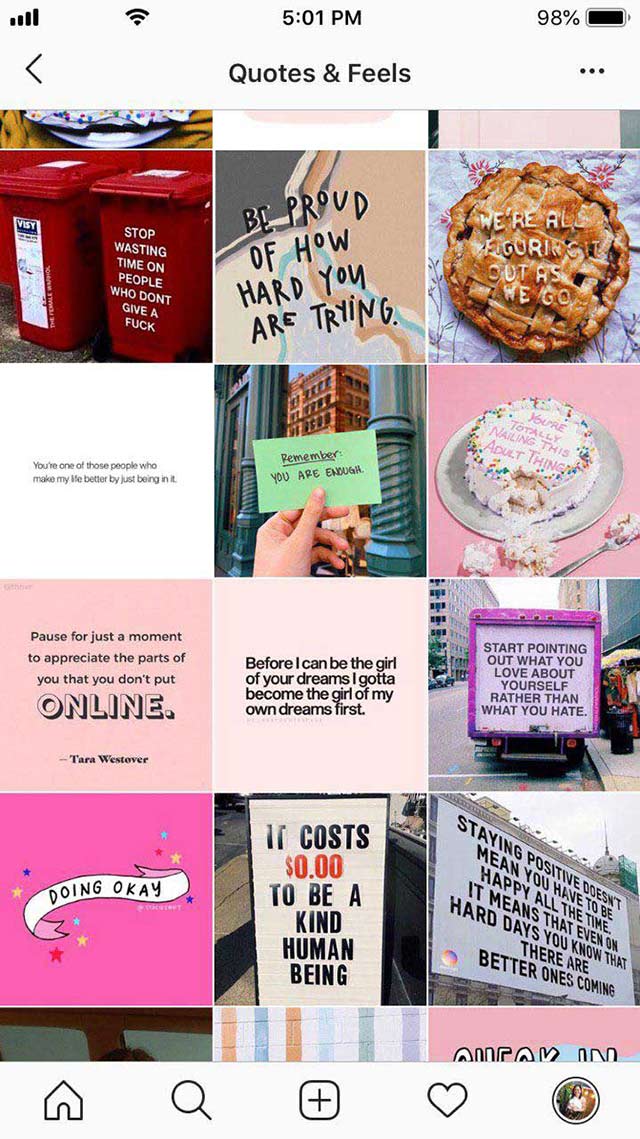 "I think I made collections in the first place because there are days when I need that extra push, so when that day comes I just check out my collection of quotes and everything slowly gets better."
For Ysa, it's all about cute boys, lol.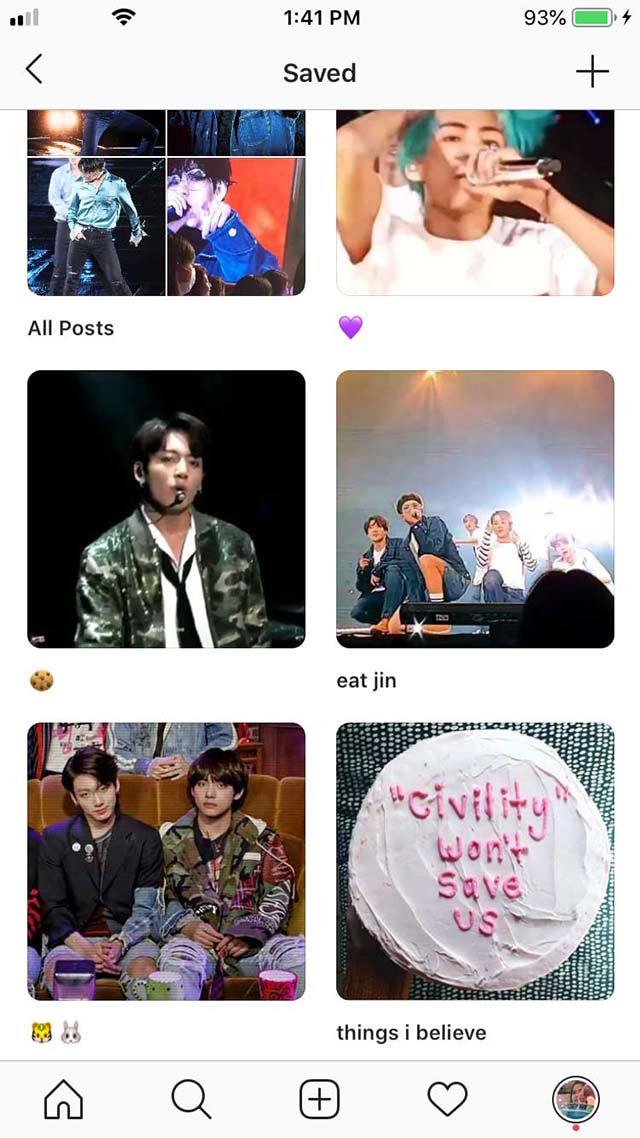 "When I'm not using it for work, I'm only ever on Instagram for updates about my crushes and BTS memes. That's obvious in the things I choose to save. I look at my folders whenever I want to talk about a specific moment with a fellow ARMY or when it's been too long since Park Seo Joon's last post, lol."
What kind of collections do *you* have on Instagram?