Not to sound all cheesy, but I think it's always great whenever we get to show people how much we love and care for them. I remember this one time, I was just randomly scrolling through my feed and came across this anonymous quote: "You should tell people how important they are to you. Not because they could leave at any moment, but because they're here now, and it's worth saying something." (Na-touch din ba kayo? 'Cause tbh, SAME.)
And I know for a fact that today is no exception. This Mother's Day (and everyday), reach out to every single person who has been a mother to you, and show your appreciation. :) Aside from your own mom, your titas and lolas are most likely gonna top that list! Below, we asked girls from our Cosmo Community who were "laki sa lola" to share the sweetest (and even funniest!) memories they've shared with their grandmothers growing up. Keep scrolling to read their heartwarming stories! 
ADVERTISMENT - CONTINUE READING BELOW ↓
Fruit Salad Making
"I'm a lola's girl! She's 88 now and my favorite memory [with her] was when I was in kinder 1. She would go to my school an hour earlier than my dismissal to hangout with the other lolas or moms. When I see her outside, I always jump to say hi and if she sees me, she'd smile and would wave back. Another [favorite memory] was when we had fruit salad making in kindergarten and she gave me rambutan as an ambag. My teacher told me, 'Marianne, walang rambutan sa fruit salad.' I was so embarrassed, haha! It's still a funny memory to me though!" -Marianne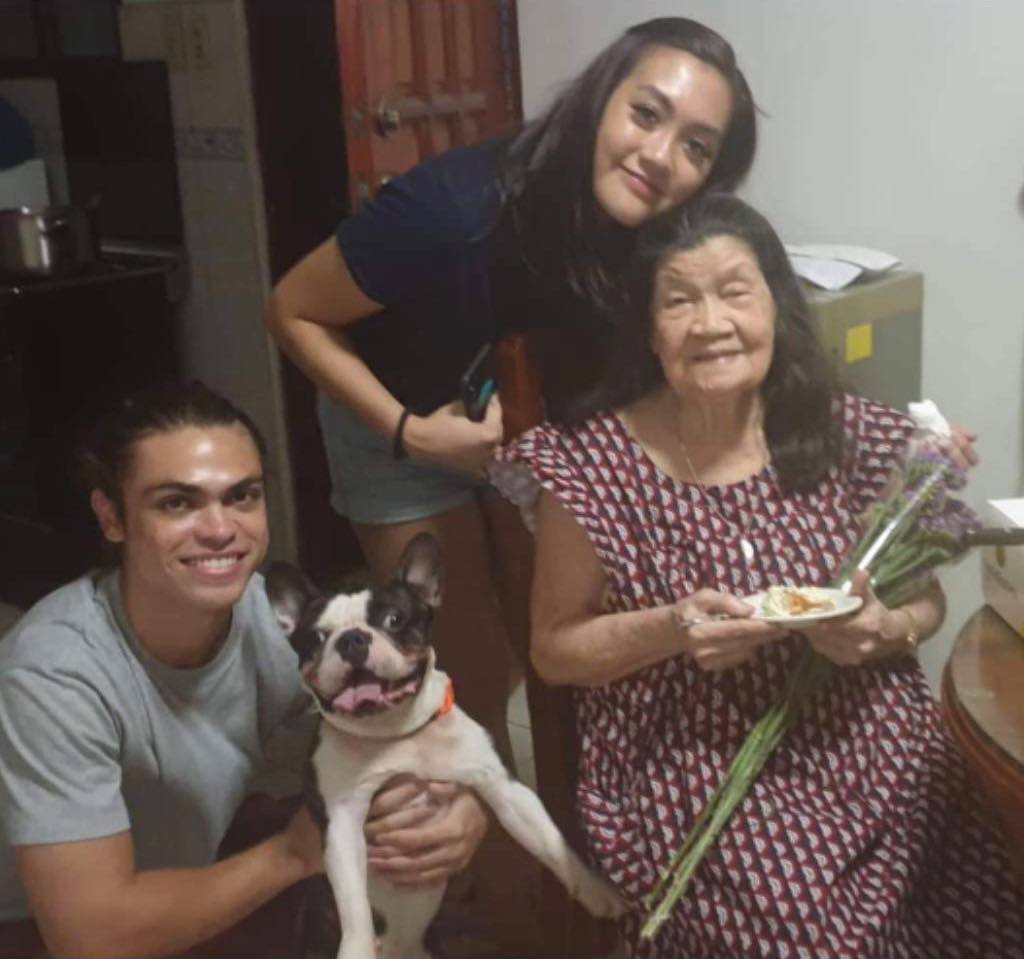 ADVERTISMENT - CONTINUE READING BELOW ↓
Recommended Videos
Shared passions
"My mom had me [when she was] really young, so my lola was always present in raising me. And most of the time, people would mistake her as my mom since I looked more like her, and my mom was really young that people thought she was my sister. After pre-school, my lola would pick me up and we'd always go on a 'date' at McDo while waiting for my mom to come home from her school. She's always been a frustrated actress, so she pushed me into taking theatre (she'd take me to voice lessons and theatre workshops) and during those times, she'd talk about her experiences in performing when she was younger." -Chesca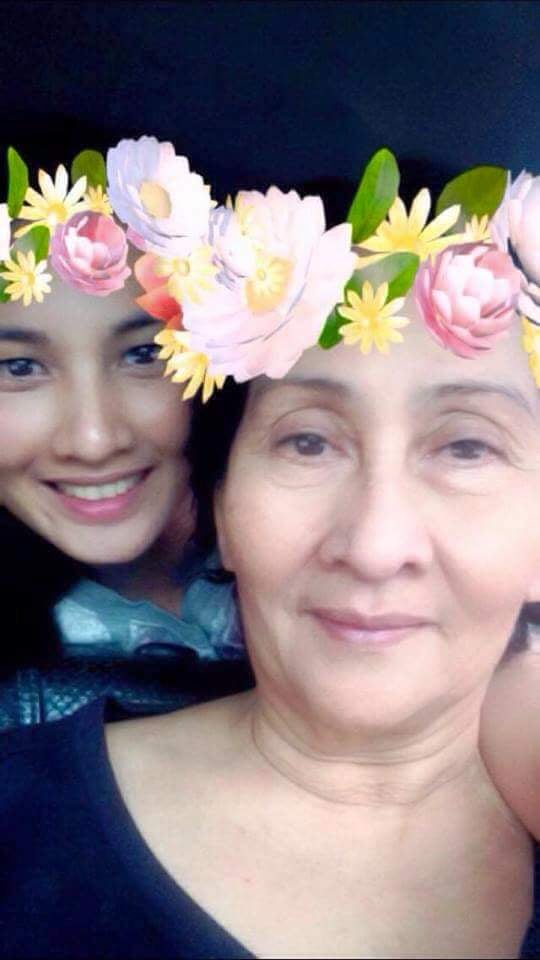 ADVERTISMENT - CONTINUE READING BELOW ↓
The powder puff
"I grew up literally beside my lola and I'm proud to say that I'm a lola's girl. I used to sleep with her until I was 11 years old so we basically did everything together. I have a lot of good memories with her but my favorite was going to Sta. Lucia to watch movies of Piolo and Judy Anne, eat at Jollibee, buy the cube ube hopia, and then go home. It became a routine so I always looked forward to it.
She's a very good cook, too! She used to have this big powder puff that could cover my whole face! Whenever she'd put powder on me, nagmumukha akong espasol. She's 84 years old now and I'm happy that she's still strong and healthy." -Roselle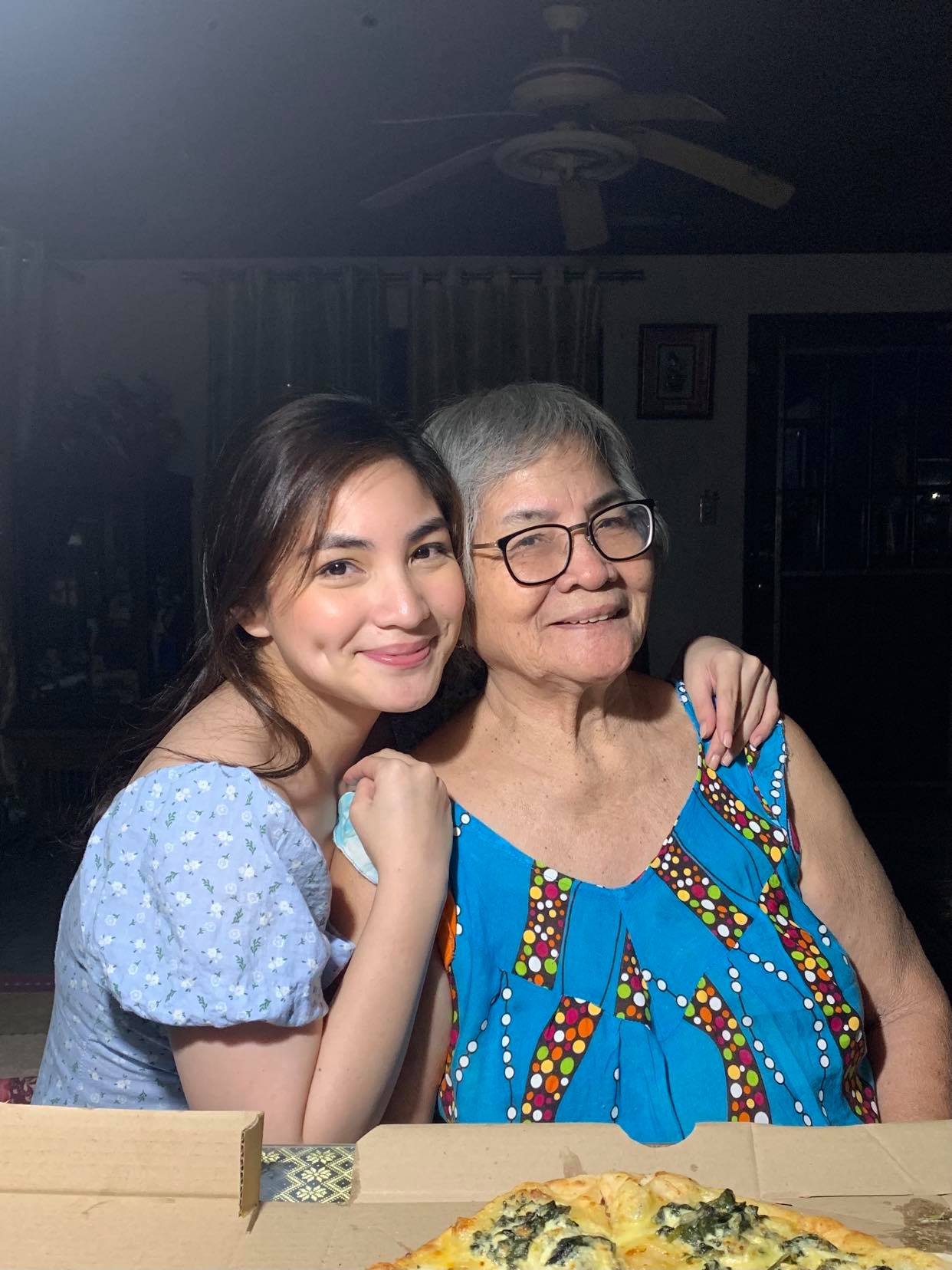 ADVERTISMENT - CONTINUE READING BELOW ↓
Number one supporter
"My mom had me [when she was] really young, so growing up, we lived in my lola's house. My lola has always supported me in everything and gave me whatever I wanted. But one of my most fond memories with her was when we had to invite a guest speaker to discuss World War II in class. I volunteered because I wanted all my classmates to meet my lola. That day, she climbed up three flights of stairs to my classroom—which was difficult for her because she was on the heavy side. When she started speaking, she said, 'I wasn't born during World War II yet, but I wanted to be here because Camille invited me and [I] was so excited about it." -Camille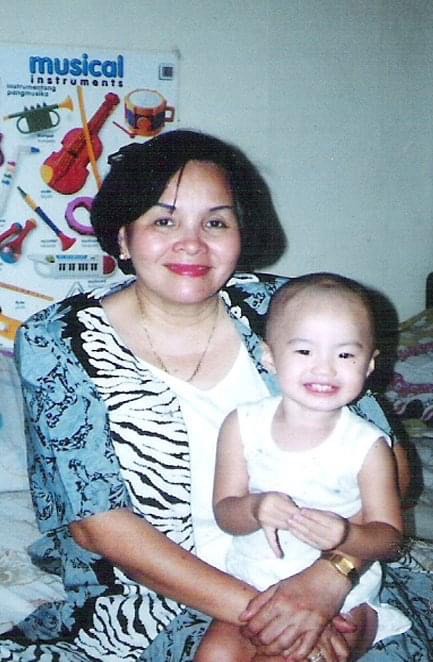 ADVERTISMENT - CONTINUE READING BELOW ↓
Simple living
"Life with lola was easy kahit tigdos lang baon ko. Malawak ang backyard at tagawalis ako lagi kasi ang daming dahon ng pili at mangga. Tagadilig din ako ng mga gulay. At kahit salat kami sa pera, 'di naman kami nagutom. 'Di rin ako bumibili ng damit dahil mananahi si lola, pati undies ko tinatahi niya. Ang sasarap pa ng luto niya. I adore her *so much*." -Aleil
A lover of all things fashion and beauty
"From birth to age five, I was always with my grandmother. I loved watching her put makeup on and take care of herself through fancy lotions and expensive perfumes. She and my mother enjoyed dressing me up with pretty dresses and gold jewelry because they were ~boujee~ like that. My grandmother is the reason why I love anything related to fashion and beauty." -Excelsia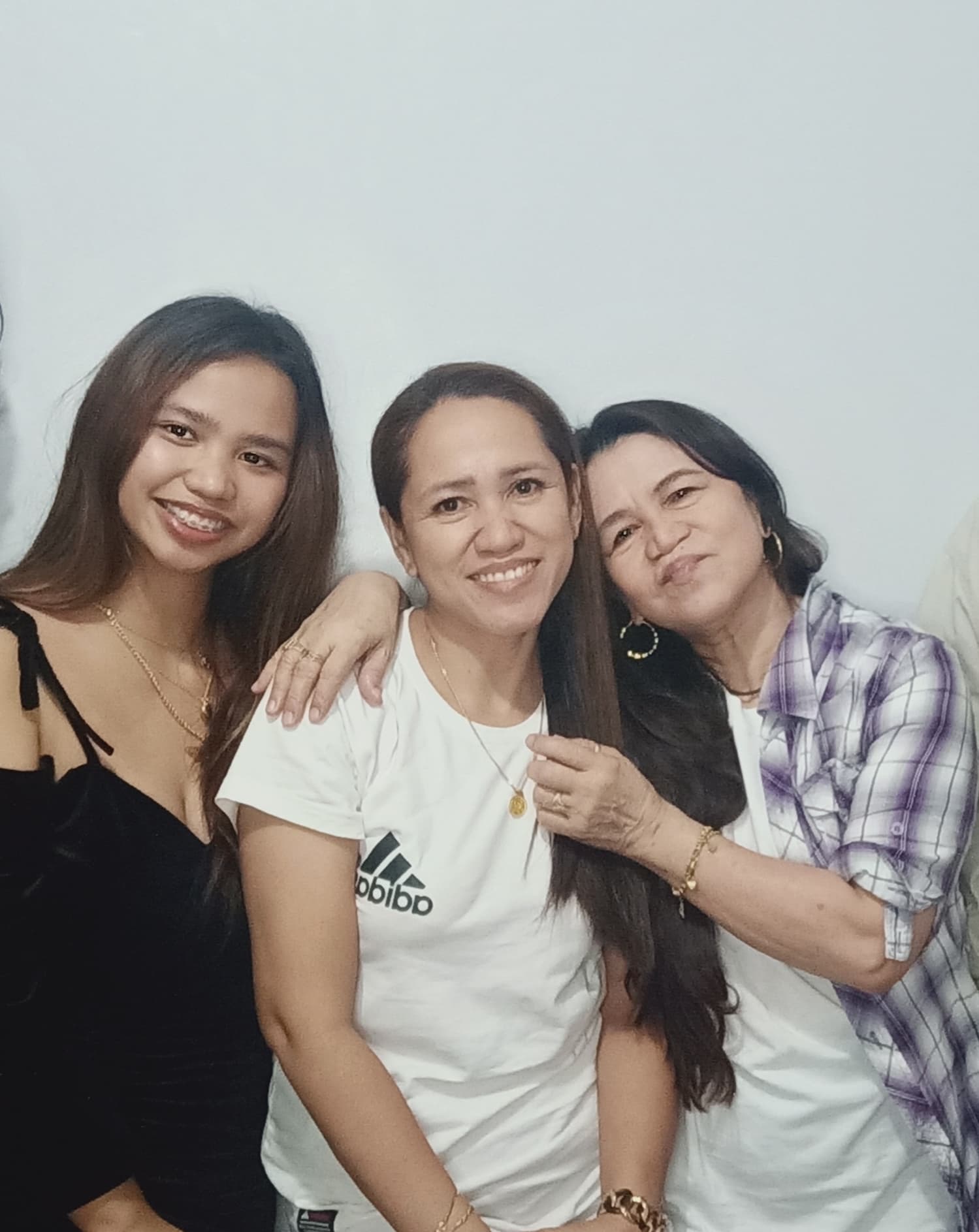 ADVERTISMENT - CONTINUE READING BELOW ↓
'Lola Time'
"My grandma sort of raised me because I grew up with her. I have a ton of memories with her, but since the pandemic started, we got even closer. Every day, my tita and I would have what we call our 'lola time' where we sit down with her and talk. She ends up pulling out all of her photo albums and she'd have all these interesting stories (most of which we've never really heard of until recently)—like her experience as a teenager in World War II, getting *secretly* married, and even her actual wedding and honeymoon! [She also talked about] giving birth to four kids, her travels to Europe in the '60s, and more.
More than ever, I really think it's important for us younger folk to set aside time to talk to the seniors, especially our grandparents. My grandma loves going out a lot, but I could imagine how this pandemic must feel for her since she can't really leave the house to do her usual pre-pandemic activities like going to parties, dining out, and seeing her friends. Talking to them and giving them the time really keeps their memories sharp and it makes them feel appreciated. I always love my lola time even if I'm really busy." -Monina
ADVERTISMENT - CONTINUE READING BELOW ↓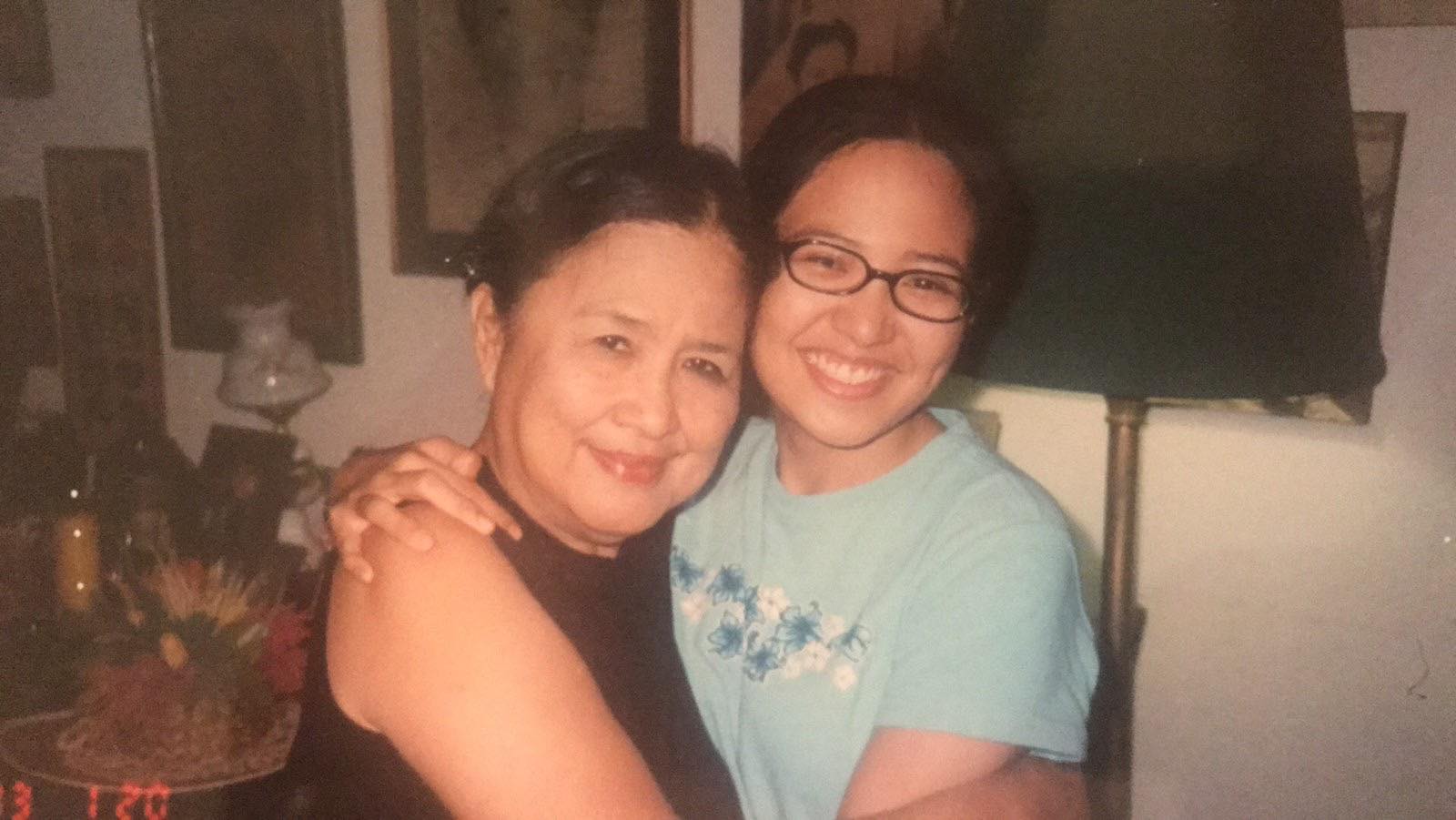 Comforting home-cooked meals 
"I'm an ultimate lola's girl. Both of my parents worked overseas for a long time so my sisters and I grew up under our lola's roof. I have a lot of great memories with my Mama Mary (yup, that's her actual name!) and it's funny how most of them are associated with food. Perhaps my ultimate fave memory was when she prepared a very comforting bowl of tinola when I was a kid. I was sick and couldn't get up on my feet. The food she cooked definitely made me feel somewhat better." -Eli
ADVERTISMENT - CONTINUE READING BELOW ↓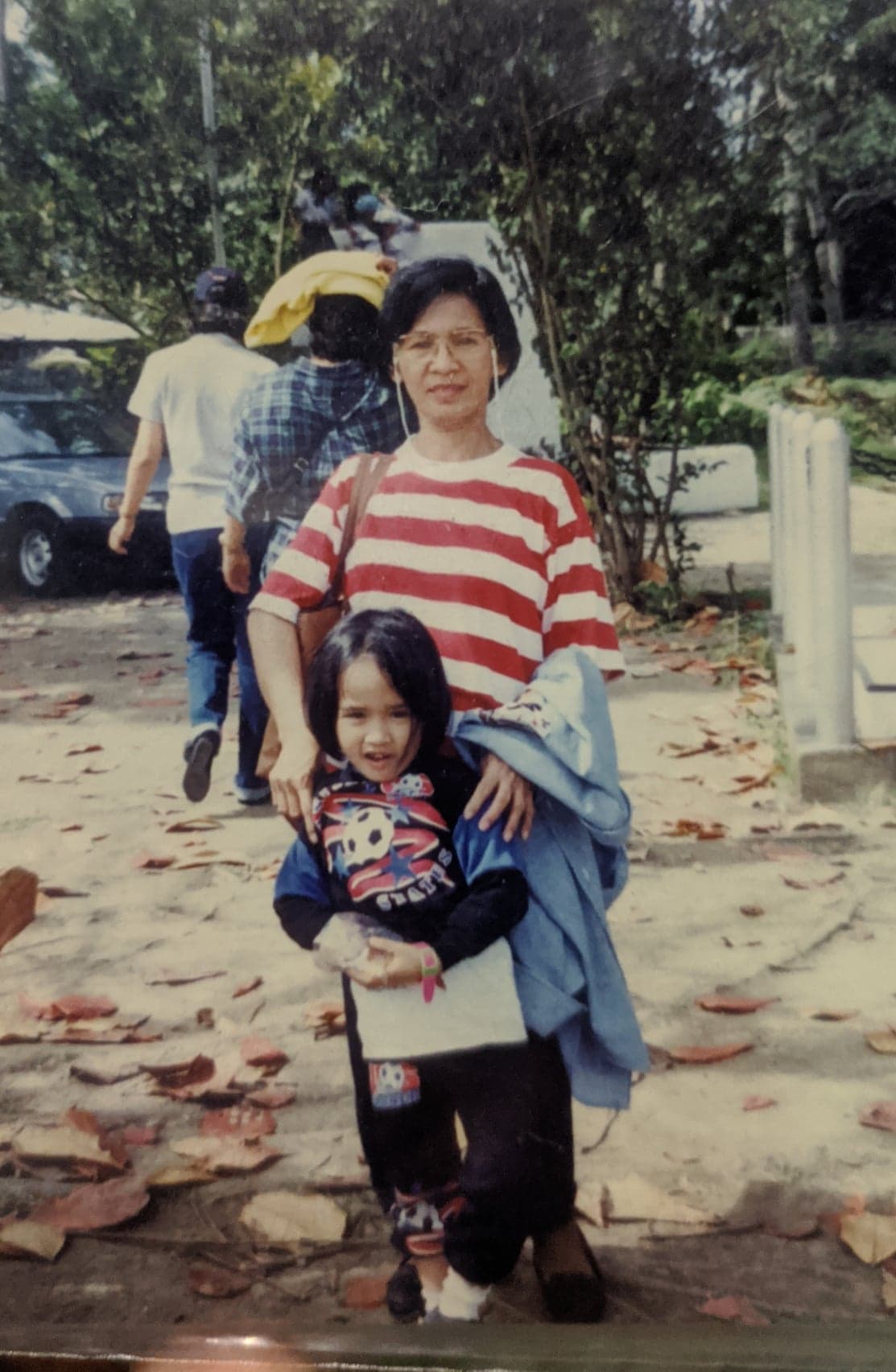 Lola's *happy* secret
"I grew up having a lola by my side. My lola is a World War II survivor and [she's] still kickin' up to this day. She was a teacher, that's why she really loved talking to people. She'd share her stories with me [about] how she built her relationship with others. Also, since I am currently living in Manila, whenever I go home to our province she would always share her ~happy~ secrets with me. And [one] is, "Sunlight is the best medicine for a happy and healthy mind." -Chelle
ADVERTISMENT - CONTINUE READING BELOW ↓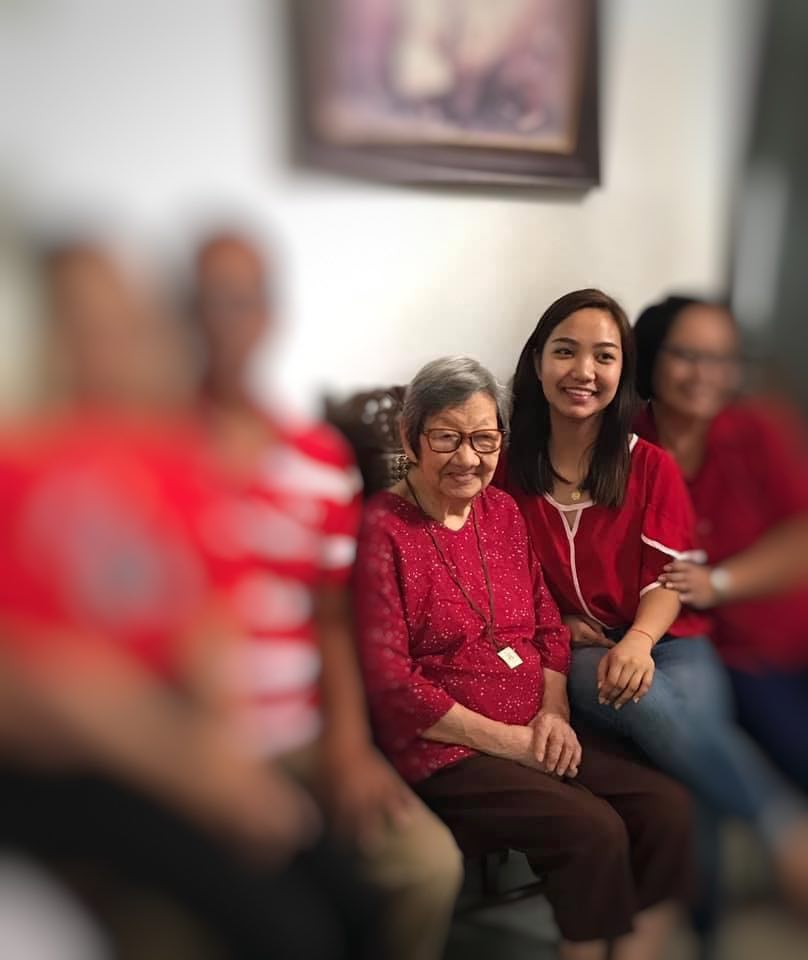 Matchy outfits
"My lola makes patahi our dresses. Back then, I remember my sister and I would *always* have matchy custom-tailored outfits." -Jen
ADVERTISMENT - CONTINUE READING BELOW ↓
**Answers have been edited for clarity.
Join Cosmo Community, our growing Facebook group for fun, fearless, and forward Pinays!
***
Cosmo is now on Quento! Click here to download the app for iOS, Android, and desktop and enjoy more articles and videos from Cosmo and your favorite websites!
Follow Lou on Instagram.
EXPLORE COSMO