When it comes to online dating, creating your profile is probably one of the most important things that require much thinking. In fact, just like any other content you put on the internet, it can make a huge difference. After all, your profile is the first thing that people see, and I don't know about you guys, but I'm pretty sure you'd want to leave a great first impression to get sparks flying and conversations going. *wink, wink*
With Bumble, there are many ways you can make your profile more ~interesting~. Thanks to its diverse set of features, users of the app have the opportunity to get the most out of online dating. Planning to make the first move? Up your Bumble game and check out some of these tips when setting up your profile. Time to put yourself out there and make meaningful connections online. Good luck, bb! We're rooting for you! :) 
Check out these tips that can help improve your dating app profile and guide you in confidently making the first move.
Choosing a good photo is everything.
Photos are a great way to express yourself and share what you're interested in. And though it's nice to include some cute group pics with your barkada, ultimately, your profile photos should mostly be just you! The last thing you'd want is for your potential matches to get confused as to whose profile they're actually looking at. According to a study by Bumble, Filipinos who add three to six photos to their profile receive 51 percent more matches!
Continue reading below ↓
Recommended Videos
Get Verified
Make the online dating community a much safer space to be in and get that blue shield icon. The best part? You can get it done in just four easy steps! First, go to the "Edit Profile" section. Then, tap "Verify Your Account." Take a selfie copying a randomly selected pose by Bumble, and send it to their photo moderation team using the simple step-by-step verification process outlined in the app. Once that's done and everything is good on the receiving end, you should get verified in no time! 
Wear your Badges proud.
With the Badges feature, you can let your potential matches know your education, religion, zodiac sign, and more. You can choose up to five badges from over 150 interests that range across various categories including sports, hobbies, and preferred choice of activities. There's even a badge for social causes and advocacies! Through this, you get to find common ground with other people and see the things they enjoy and care about.
Share your love for music.
Don't you just love it when you meet people who have the same taste in music as you do? Another cool feature you can try is to link your Spotify account! This will give your potential matches an idea on what kind of music you like listening to. Based on recent stats, Filipinos who connect their Spotify to their profile experience 46 percent more matches than those who don't. Plus, imagine having your match create a playlist for you based on your fave songs and artists. Nakakakilig naman!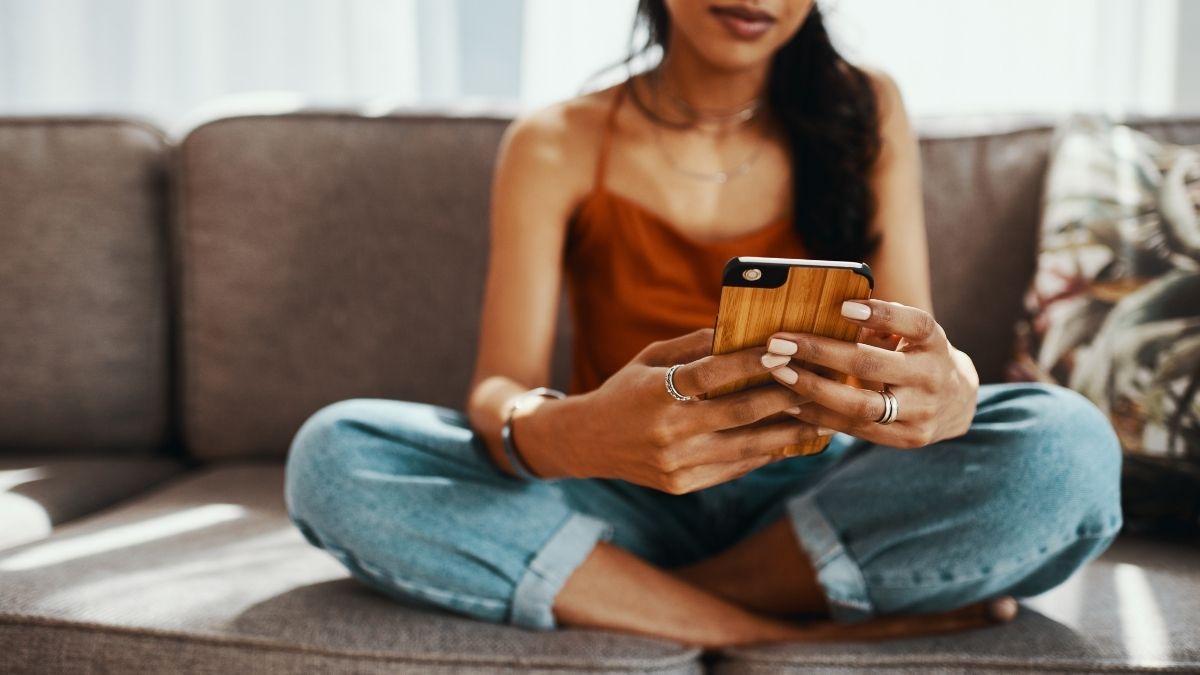 Ask questions.
Making the first move is always the hardest, and we totally get it. Figuring out how to start the convo and knowing what to actually say is easier said than done. Luckily, the Question Game feature can do the thinking for you! Basically, it'll give you prompts and all you have to do is choose a question you'd like your match to answer. If you don't find one that interests you, you have the freedom to come up with your own. Heads up, though: You and your match must both answer the question before your answers are revealed.
Take second chances.
Have you ever experienced matching with someone but unfortunately, it expired? It's the worst feeling, I know. But don't worry, it's not the end of the world just yet! With Bumble Premium, you can use the "Rematch" feature and reconnect with that former match even after the expiry time limit.
Be yourself.
This is pretty much a given, but in case you needed to hear it again, one of the most important things to remember when it comes to online dating is that you should always be your most authentic self. Being kind and being your own true self are very attractive, and you'll be amazed at how it can actually lead you to the right people. :)
Download the Bumble app via App Store or Google Play Store to start connecting with people online, or register here using your desktop. For more details, follow Bumble on Facebook and Instagram.
***
Cosmopolitan Philippines is now on Quento! Click here to download the app and enjoy more articles and videos from Cosmo and your favorite websites!
Follow Lou on Instagram.
MORE STORIES ABOUT ONLINE DATING:
The Red Flags To Watch Out For To Avoid Being Scammed By Your Online Match
My Online Match & I Pretended To Be A Couple As An *Experiment*—And I Fell In Love With Him
8 Pinays Share Their Online Dating Stories During Quarantine
Cosmopolitan Philippines is now on Quento! Click here to download the app and enjoy more articles and videos from Cosmo and your favorite websites!