Have you ever wondered how it feels to be a chaebol's daughter running her own company? How about a fearless lawyer who fights evil with evil alongside a mafia consigliere? Admit it or not, we have all daydreamed of becoming the ~*main character*~ in a K-drama. While we won't be able to know what it's like to be in their shoes and live out their lives, we can *pretend* to be them for a while!
What's really interesting with K-dramas is that they incorporate fashion in a very memorable way. For me, I would always associate a piece of clothing with a show's character. So today, let me share with you how you can recreate outfits from iconic K-drama female leads:
1. Crash Landing On You's Yoon Se Ri
Se Ri's (Son Ye Jin) outfits as a businesswoman always scream "I have it all!". When she accidentally paraglides her way to the other side of the border and lost everything her wealth could offer, she leaned on Captain Ri (Hyun Bin) for both protection and security. Even with the little resources she had in the North, she never failed to look her best especially when she visited Pyongyang.

How to recreate her outfit: Three words that describe Se Ri's fashion sense: Formal, feminine, and playful! Her outfits are never boxed to a certain style or color scheme and they represent her character's versatility. One of the most stand-out outfits for me is this floral dress she wore in the last episode and it totally showed her elegance. I recreated it with floral overalls.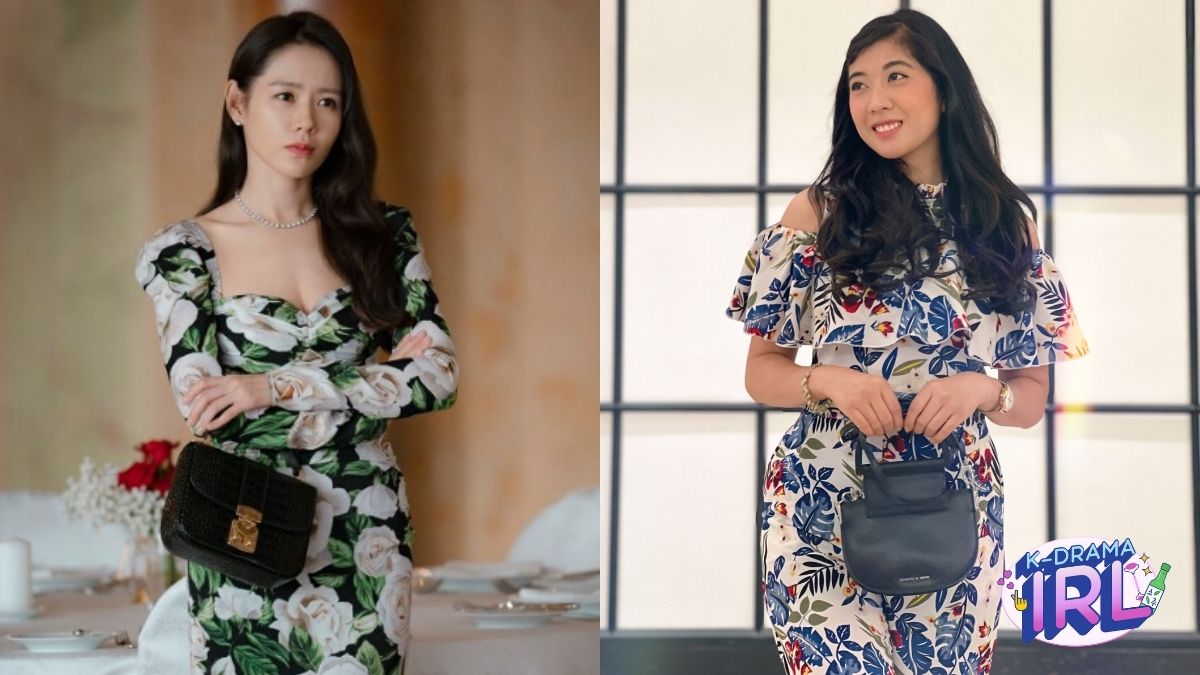 2. It's Okay To Not Be Okay's Ko Moon Young
This female lead's outfits are just as ~extravagant~ as her: The clothes she wears always feel like they're fresh off the runway. I always freak out about how stylish Ko Moon Young (Seo Ye Ji) is. All throughout the series, she wore so many iconic and over-the-top looks that it's so hard to pinpoint just one outfit to copy.
Continue reading below ↓
Recommended Videos
How to recreate her outfit: Everything you can think of that is synonymous with opulence, you can associate with Ko Moon Young. Her classy and expensive-looking outfits are never complete without her signature dangling earrings which are mostly mismatched.
3. Hometown Cha-Cha-Cha's Yoon Hye Jin
Yoon Hye Jin (Shin Min Ah) started as a dentist in Seoul and eventually found herself settling in a seaside town in Gongjin. What I love most about her outfits is that they're an extension of the place's calmness. Her choice of fabrics and colors always fits the scene and it's also worth noting that she's a certified shopaholic (to the point that Du Sik has to deliver her parcels weekly).

How to recreate her outfit: Hye Jin's style is the perfect combination of high fashion and comfort and it's never too loud for our countryside ahjummas (except for the workout clothes, LOL!). She mainly has simple outfits but they're styled with a pop of color through her signature bags. This red bag during her and Du Shik's first meeting really stood out in a nice way.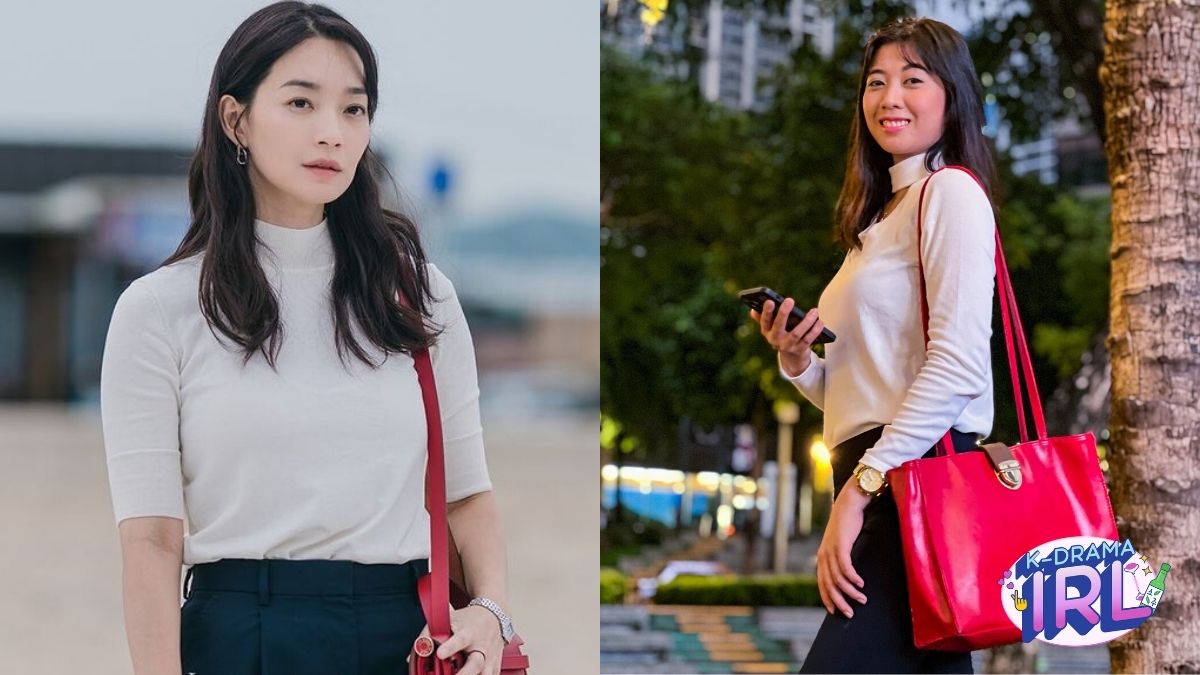 4. Business Proposal's Shin Geum Hee
Transforming from a company employee to a rich daughter of a conglomerate in a matter of minutes can be quite exhausting. Shin Ha Ri and Shin Geum Hee (Kim Sejeong)'s styles are far from each other which makes it easier to tell them apart. Geum Hee's into the ulzzang look which is doll-like, cute, and feminine.
How to recreate her outfit: Koreans are privileged with four seasons that allow them to wear layers of clothing and still look fab. Pull off the perfect Shin Geum Hee look by putting on a plaid dress over a white polo shirt. Plus points if you have a beret and a pair of boots! Don't forget to apply blush to your cheeks. ;)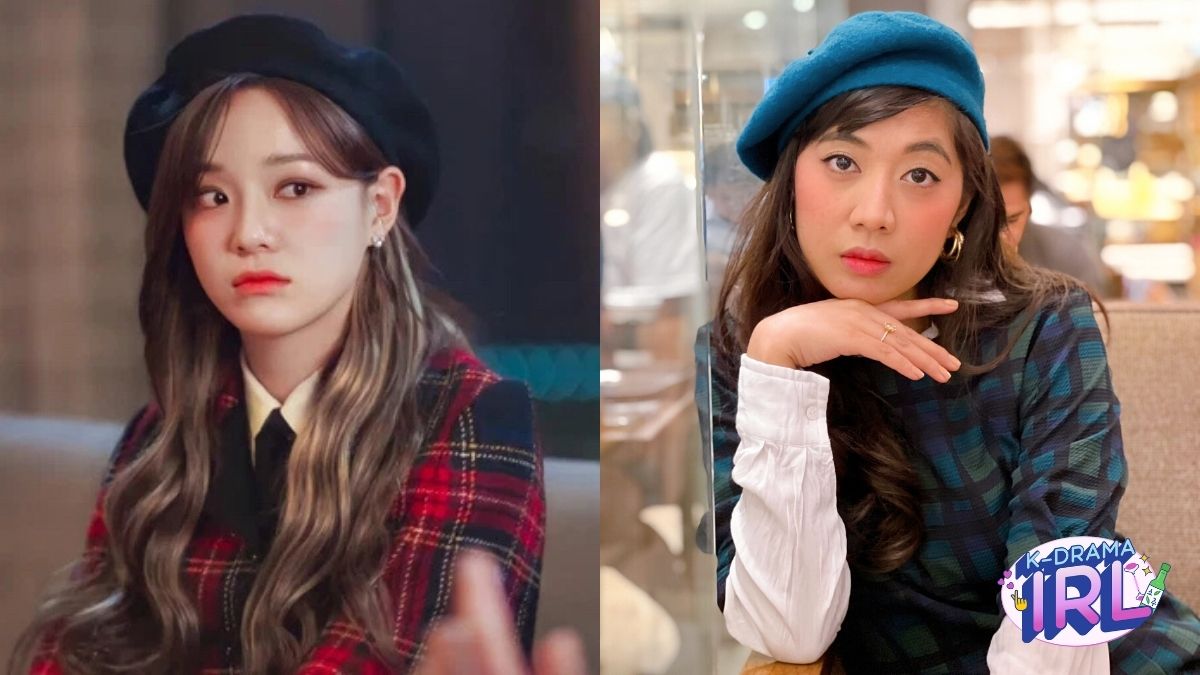 5. Hotel Del Luna's Jang Man Wol
Jang Man Wol (IU)'s outfits are as sharp as her words: Always on point and always in character! Maybe living for over a century gives you that edge. Man Wol has rocked clothes that not all of us can pull off (like tiger stockings). No one can deny that she is one of the most stylish K-drama characters to date.
How to recreate her outfit: A black dress and anything lace is Man Wol's staple combination. She mainly wore this combo through dresses which came in different lengths and styles, as seen worn in some of her memorable scenes in the drama. Man Wol likes to be complimented and nothing can stop her from wearing an outfit that would gain her lots of admiration.
Fun fact: In one of the episodes, Man Wol cosplayed Audrey Hepburn's outfit in Breakfast At Tiffany's—just like how I did for this story. Even the characters we adore love to dress like the people they look up to! It feels like a full-circle moment for me.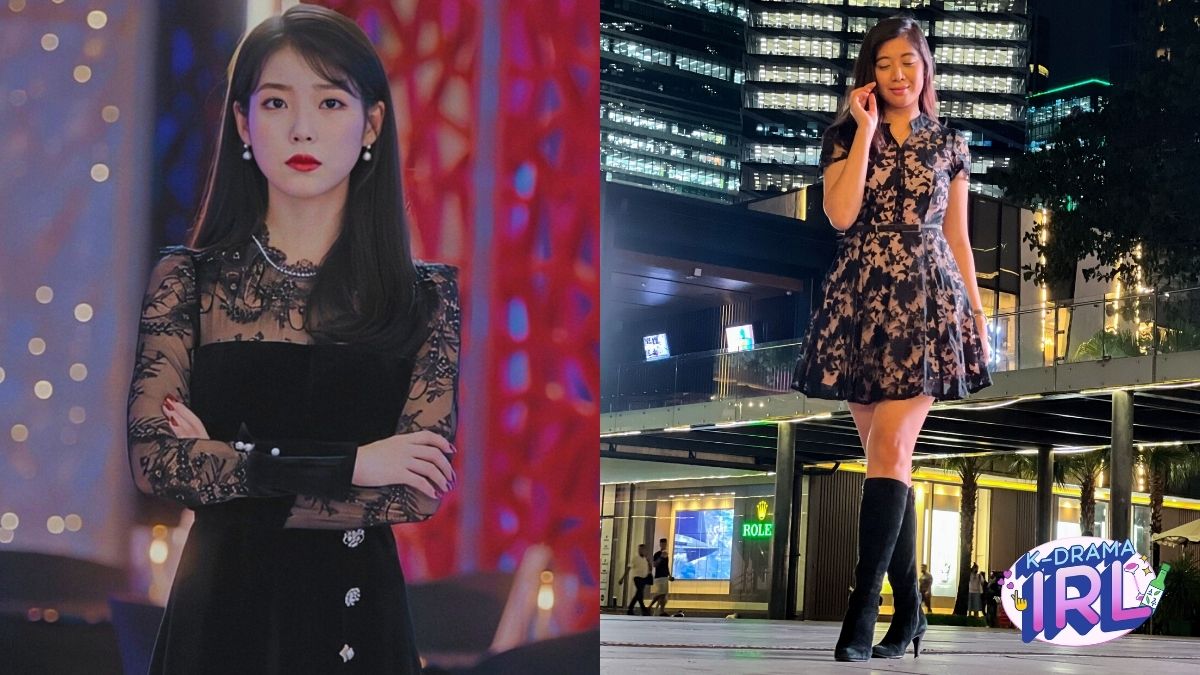 6. Vincenzo's Hong Cha Young
Hong Cha Young (Jeon Yeo Bin) puts the word "power" in power dressing. This feisty and witty lawyer will surely put you in your place with her snappy remarks. She commands the room with her style and her presence is always felt but never demanding. If you're planning to pursue a career in the corporate world, you can learn a thing or two about how to dress for work just by copying Cha Young's style.

How to recreate her outfit: Usually in monotone, you will not see Cha Young wearing more than three colors. She would also sport suit coords embellished with her signature Swarovski jewelry.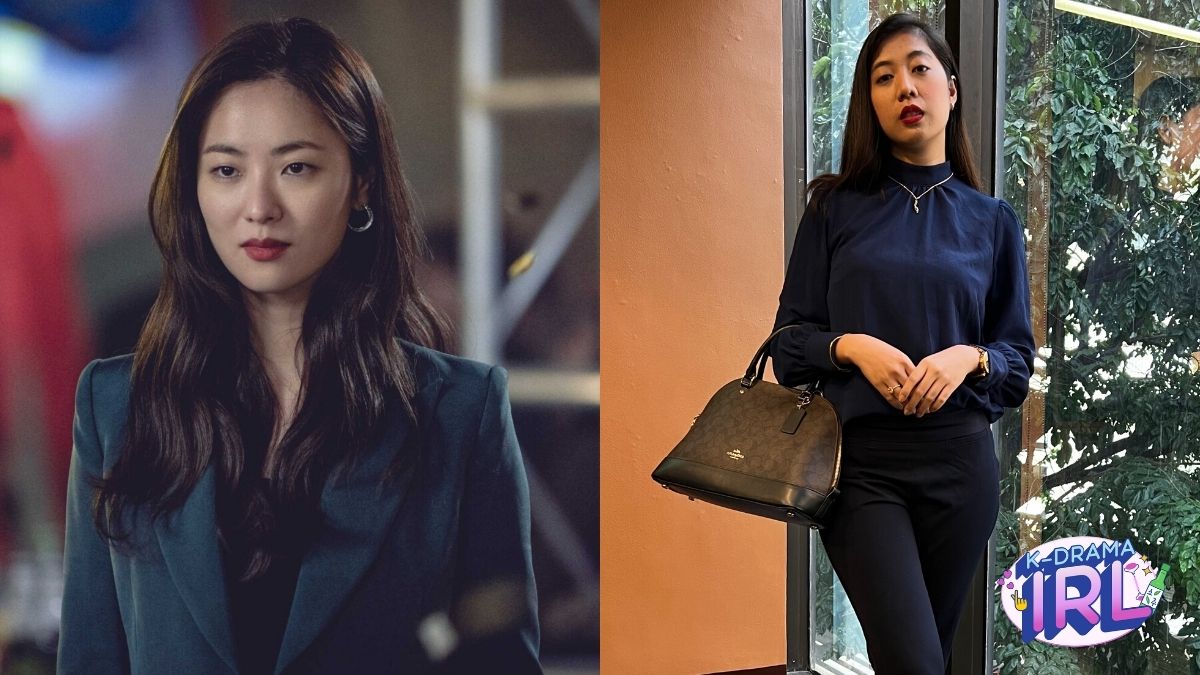 MORE KOREAN FASHION STORIES HERE:
6 Of BLACKPINK Lisa's Prettiest Casual OOTDs And How Much They Cost
6 Of IU's Most Gorgeous Designer Bags, And How Much They Cost
7 Of Park Min Young's Prettiest Outfits On IG And How Much They Cost
Cosmopolitan Philippines is now on Quento! Click here to download the app and enjoy more articles and videos from Cosmo and your favorite websites!
K-UPDATES