If you ask anyone who has gotten inked about where they got ideas for their tattoo designs, there's a big chance that they'll answer either Pinterest or Instagram. But this doesn't mean that they copy the designs they see on the web—it's most likely that they were compelled to get a tatt because they've been seeing so much inspo on their social media accounts.
So yes, here we are encouraging you to get that tattoo you've been wanting for the longest time! Check out these seven talented South Korean tattoo artists we love drawing inspiration from:
1. @tattooist_pooh
Follow this artist on Instagram if: You want to get your favorite cartoon character inked on your skin
Are you a true blue Disney fan? Why not have your fave character inked on your skin? After all, the best way to shout to the world that you love something is by having it etched on your body! You have to take a look at Tattooist Pooh's portfolio—she's done Rapunzel from Tangled, Woody and Buzz from Toy Story, and even the floating balloon house from UP!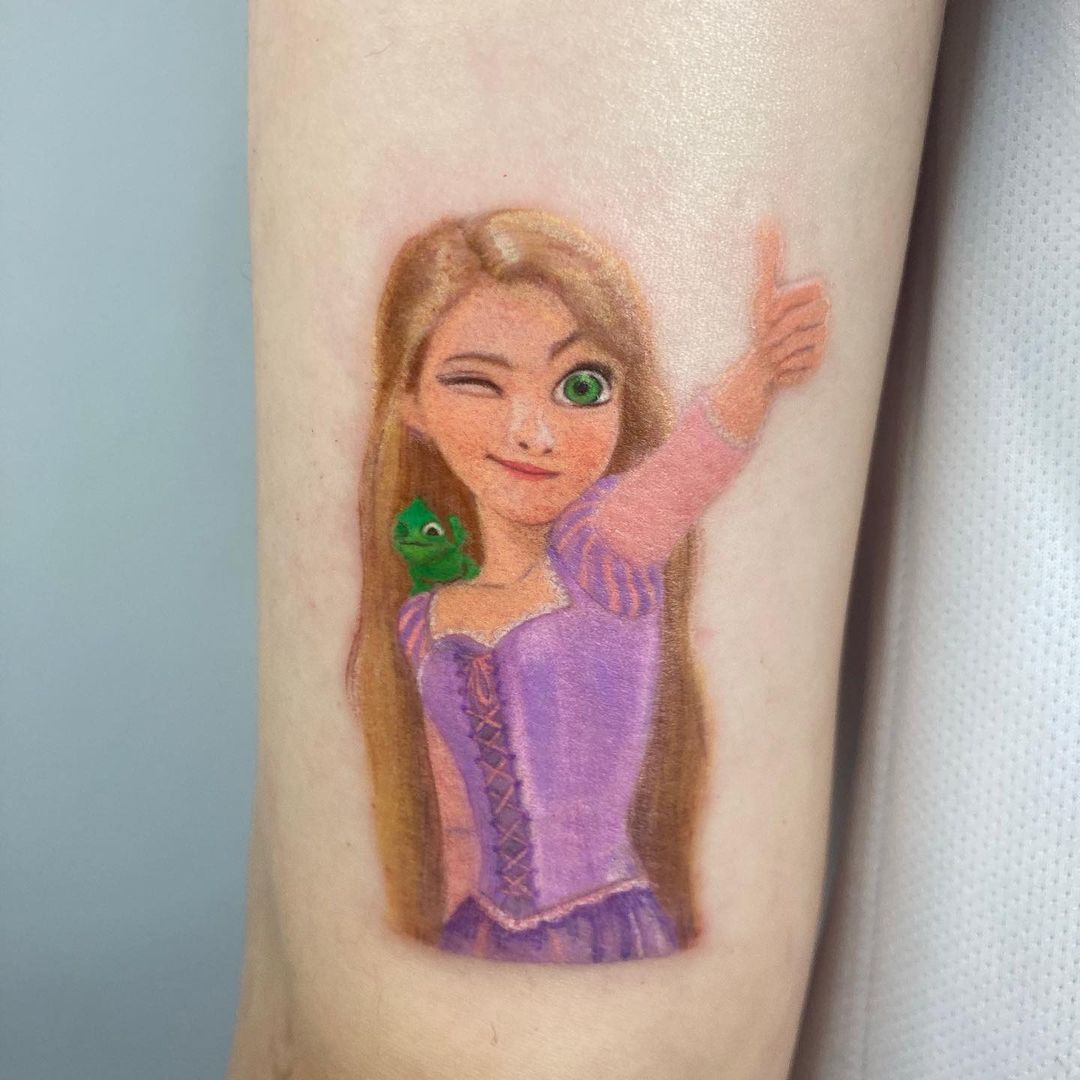 2. @oozy_tattoo

Follow this artist on Instagram if: You love Studio Ghibli, particularly Spirited Away
A quick scroll through their Instagram page and you'll see that the artist has done multiple variations of the characters from the Studio Ghibli classic—and they all look so good! But the talent doesn't stop there, because Oozy's works are so detailed that you'd want to bookmark every single one.
Continue reading below ↓
Recommended Videos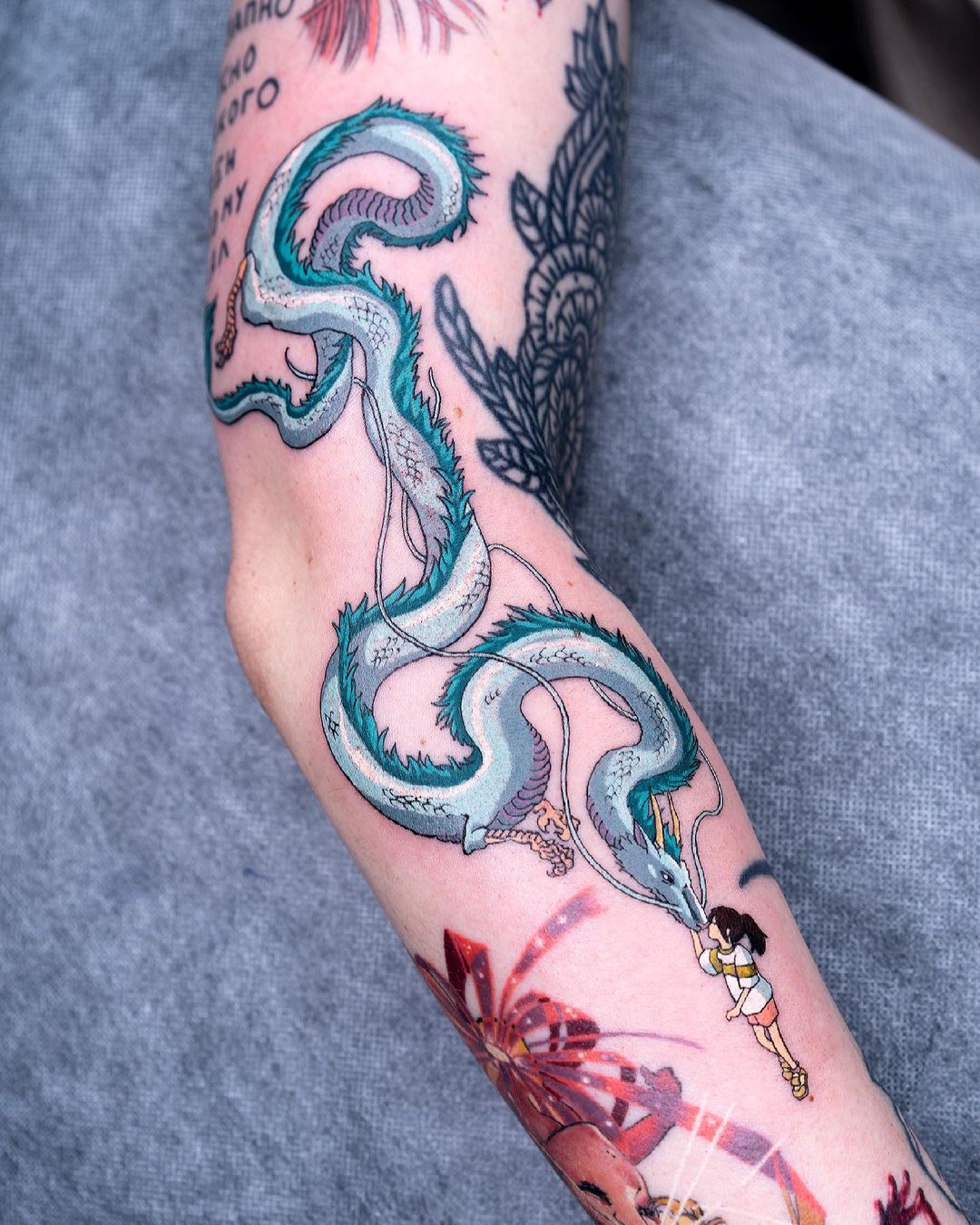 3.  @0chicken.tattoo
Follow this artist on Instagram if: You want to hop on the ~*sticker tattoo*~ trend
One popular style we've been seeing all over Pinterest and Instagram is the sticker trend, where tattoos look as if they're literally just stuck on your body—think of the look and feel of a temporary tattoo but the permanency of a real one! Check out this pretty pudding tattoo for example; it gives the illusion that you can easily wash it off, right?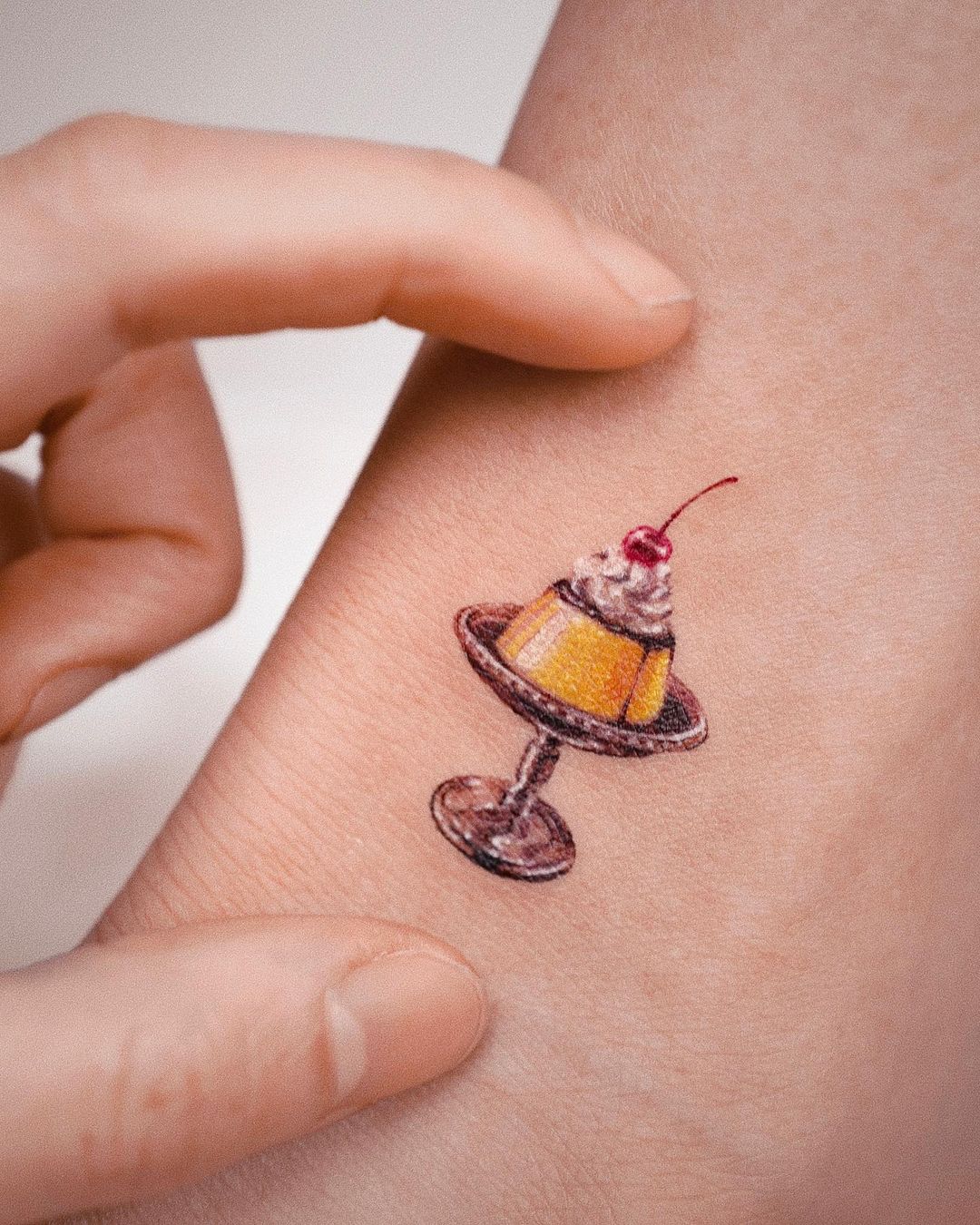 4.  @sisi.lovelove
Follow this artist on Instagram if: You're into kawaii neon pegs
Tired of the usual monochromatic ink? Why don't you try neon next? Plus, they're hard to miss and can easily be a convo starter!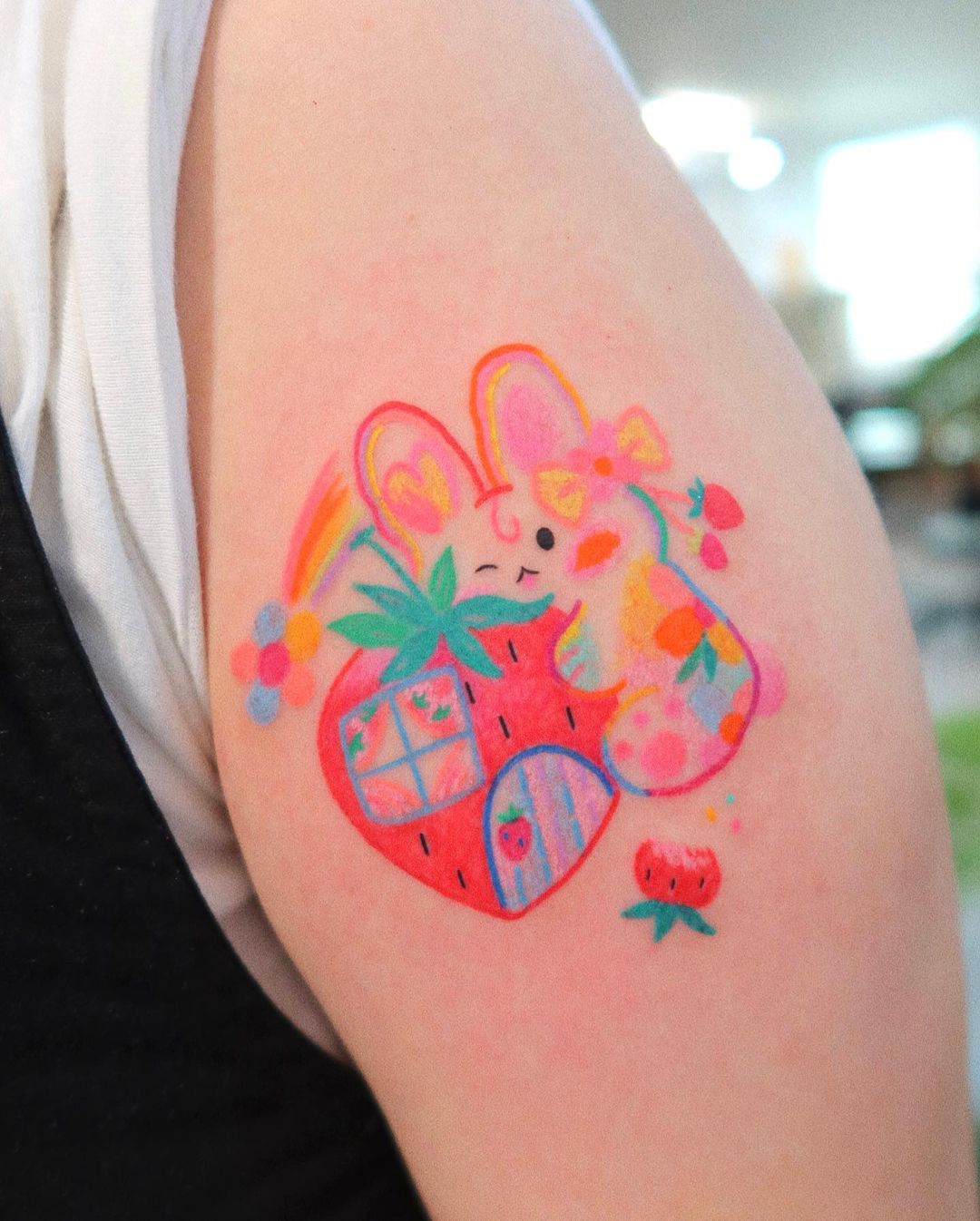 5.  @ziv_tattooer
Follow this artist on Instagram if: You're looking for minimalist line art inspo
It's been around for years, but the minimalist line art trend is still here to stay! Dainty designs are a crowd favorite and we're sure you've been eyeing this style, too. There are tons of double tap-worthy pegs on @ziv_tattooer's IG portfolio, but this tatt in particular just makes our ARMY hearts flutter!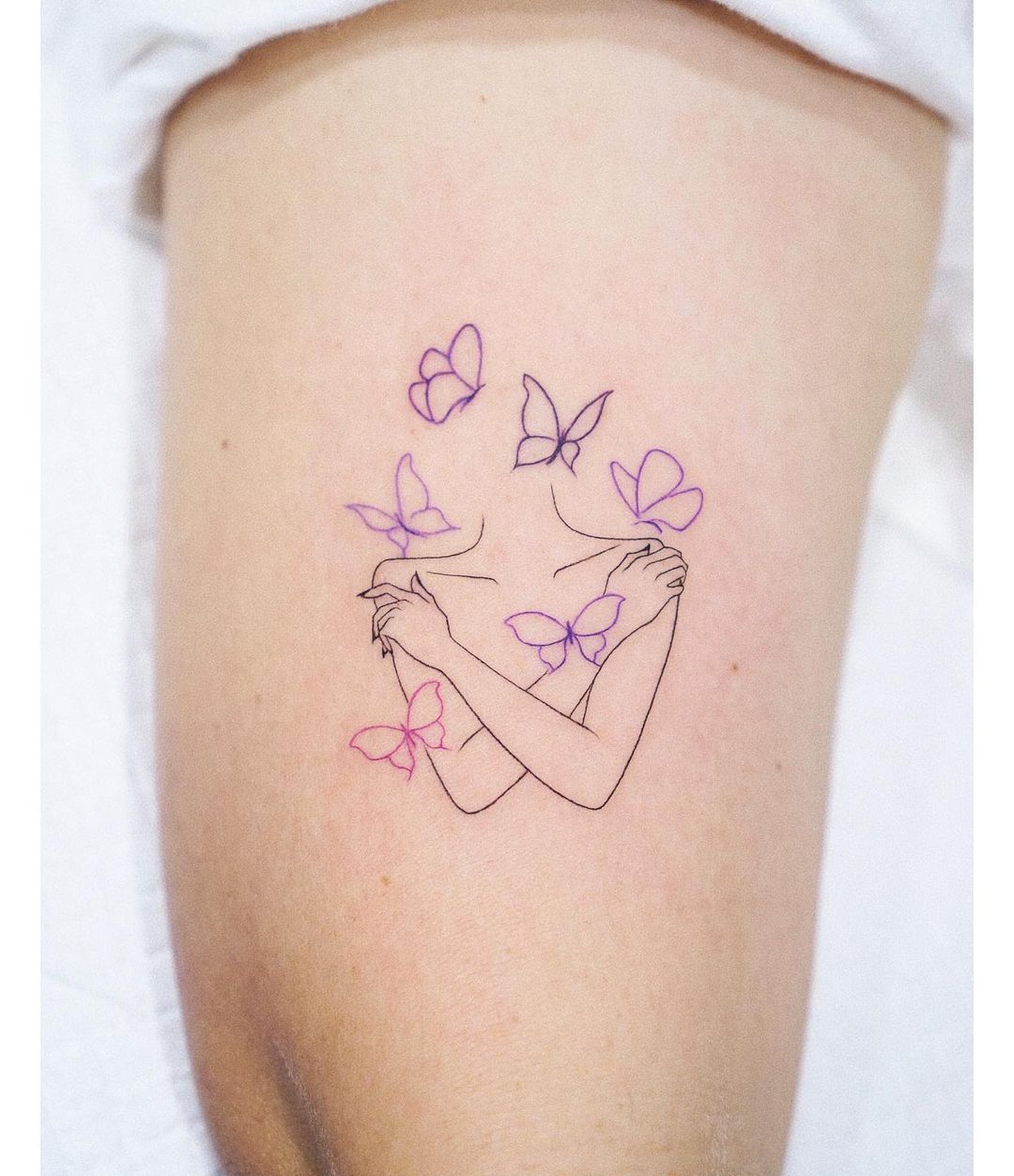 6.  @saegeemtattoo
Follow this artist on Instagram if: You're fond of designs that look like they were literally painted on your skin
Speaking of BTS, you have to see this tattoo of our beautiful Bangtan boys! We're sure you're *very* familiar with the inspiration for this design. If you, too, want photos (of you or your fave K-pop idols) inked on your skin, you have to check out Saegeem Tattoo.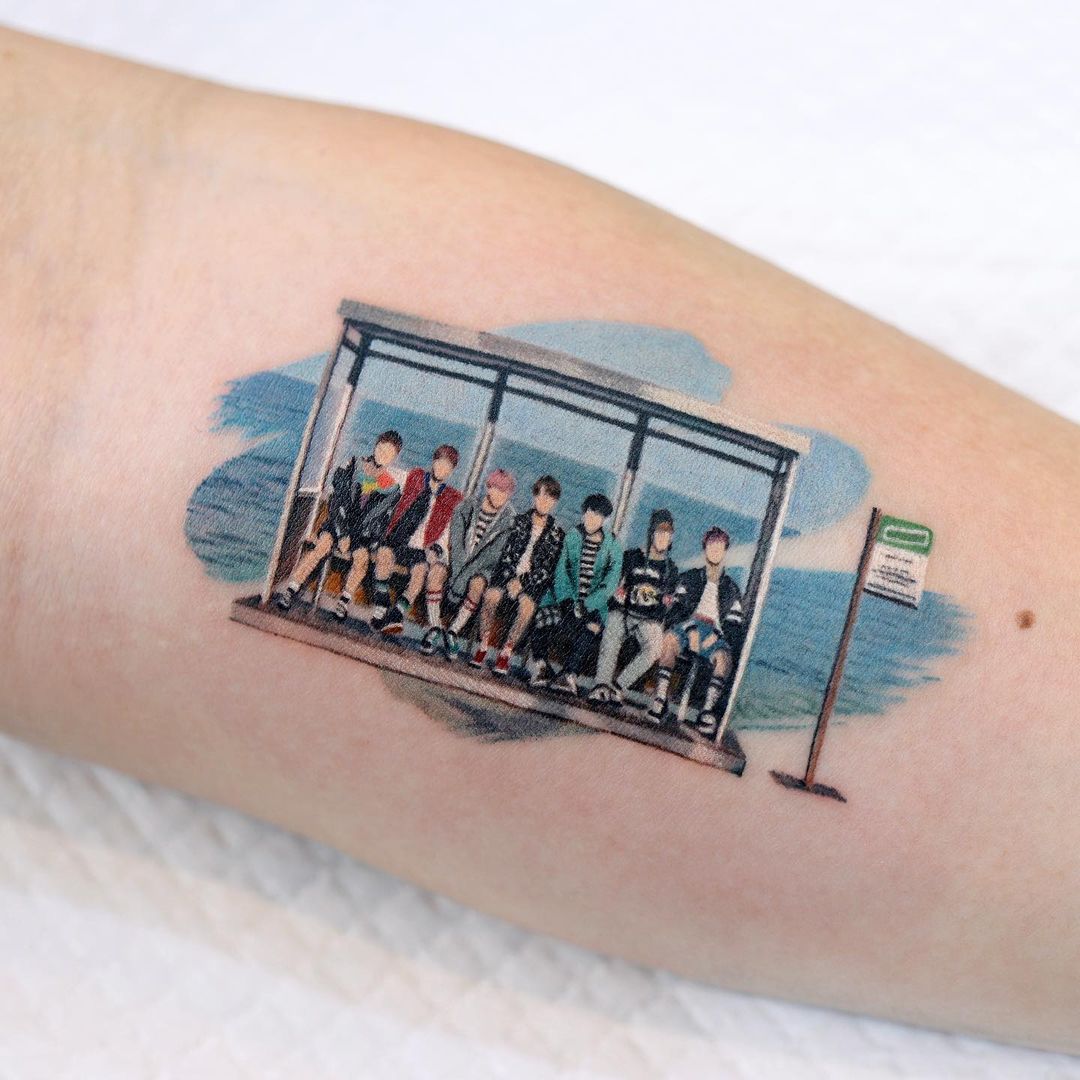 7.  @takemymuse
Follow this artist on Instagram if: You're a fan of geometric prints 
Geometric designs, such as the one below, are a classic and more unique take on the minimalist design trend. For inspo, scroll through @takemymuse's feed as they have lots of variations of this style!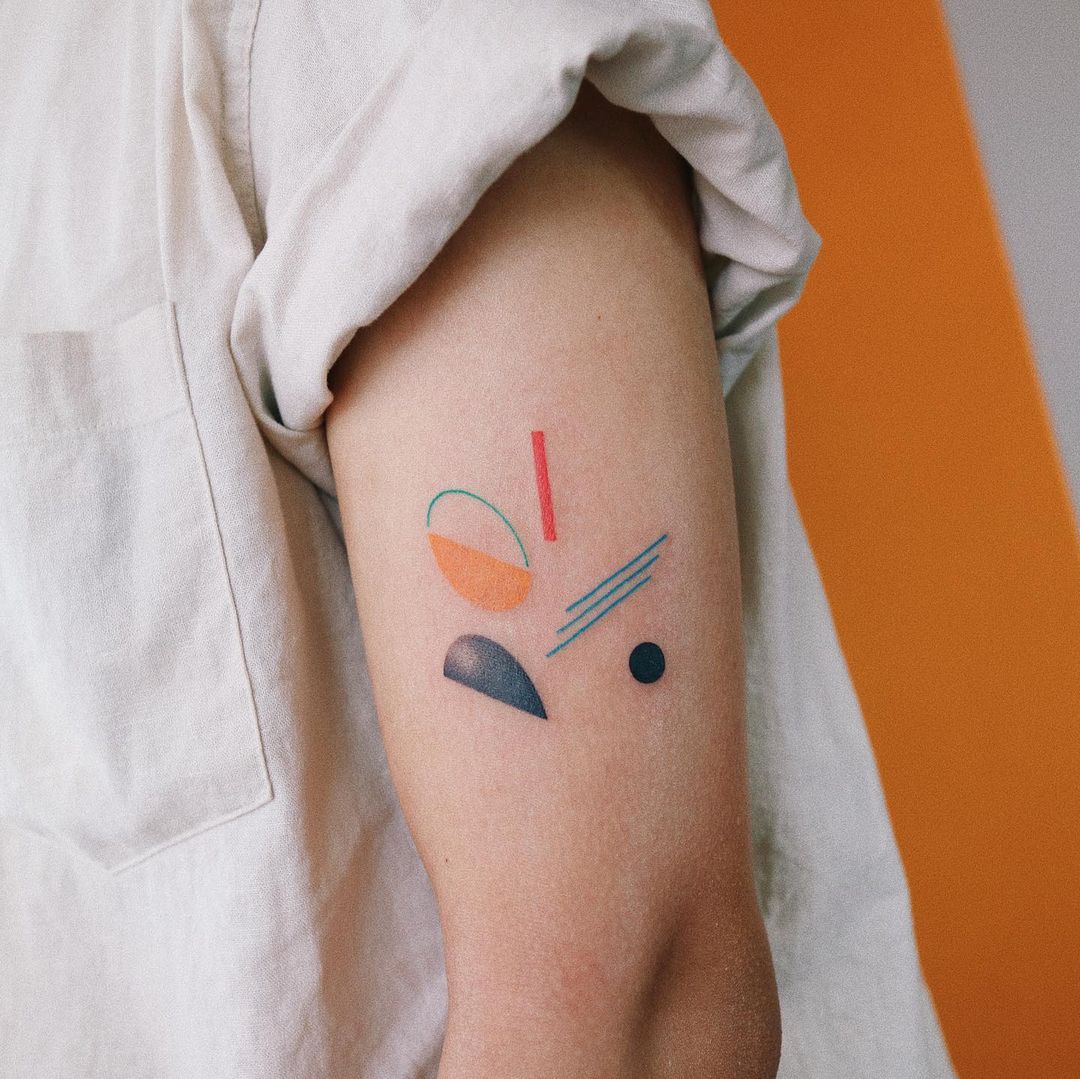 K-UPDATES