Hello, Start-Up fans! How are you doing? Are you at the point wherein you've already purchased your own Sand Box shirt just like us? Well, it looks like you're gonna add more to your cart—or not, because the price tag on this one is actually a shocker—because we just found the exact scrunchie that Seo Dal Mi (Bae Suzy) wore. You know, that pantali! 
In episode eight of Start-Up, we saw Dal Mi sport the white scrunchie/pantali when she put on her game face, tying her hair up in a ponytail. She was also wearing it when she was literally ~lost in the woods~, where our current favorite second lead Han Ji Pyeong (Kim Seon Ho) appeared out of nowhere to save her. Sana all.
While Ji Pyeong drove her back to the city, Dal Mi fell asleep in his car. When she arrived in the office, she was so frustrated because she lost her beloved scrunchie! We find out that she actually left it in Ji Pyeong's car. We see the hair accessory again at the end of the episode. 
Well, it turns out, Dal Mi's hair tie is from the Korean brand Primauté and costs W23,000, or roughly P1,000! We would be frustrated if we lost a hair tie as expensive as that, too! (Girl, we HOPE you get it back!) 
Continue reading below ↓
Recommended Videos
If you're feeling ~*extra*~, you can purchase the exact striped scrunchie from Primauté's website and pick from four other colors.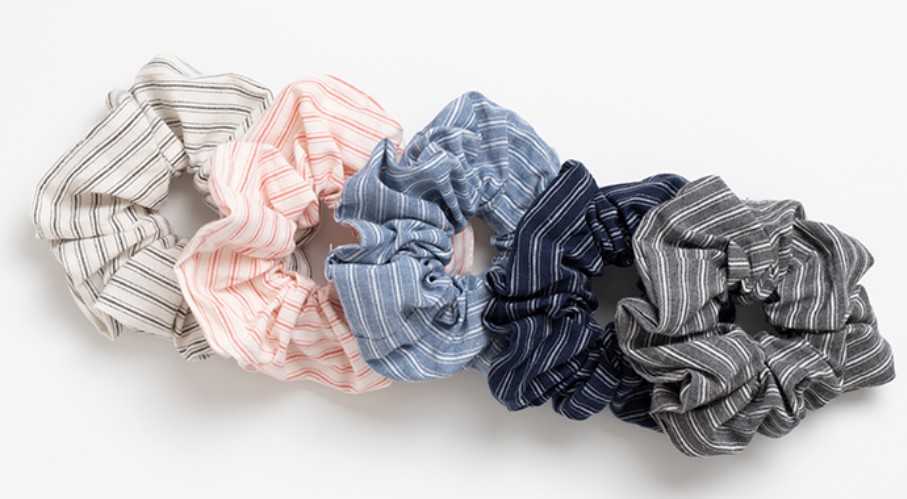 You can watch new episodes of Start-Up on Netflix every Saturday and Sunday night at 9:30 p.m.
Follow Hanna on Instagram.