Hairstyling tools are quite intimidating because they call for expert skill and practice. This is the main reason we rarely use curling irons or straightening iron every day. We think they just take so much work. Ain't nobody got time for that!
But, we're always up for a challenge. When we found out that JML released a 2-in-1 hairstyling tool called the Air Wand Styler, we got super curious about its "hot air" feature. Unlike most flat and curling irons, the Air Wand Styler blasts—you guessed it—hot air to style the locks. It heats up pretty quickly so you don't need to wait for a long time before you can style your locks. Plus, you can use it on dry and wet hair.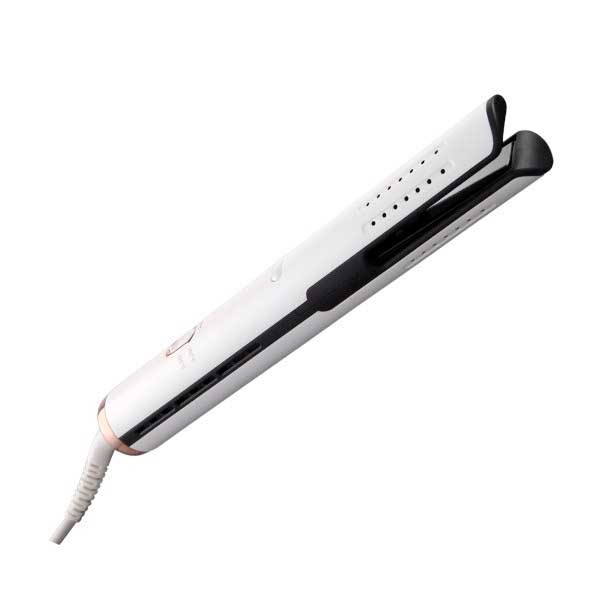 Continue reading below ↓
Recommended Videos
JML Air Wand Styler, P3,499.75, Watsons
Below, three Cosmo Editors, who are total noobs when it comes to hair tools, used the Air Wand Styler to create different looks. Check out how they fared below:
Jacinda
Natural hair texture: Wavy
A disclaimer: I rarely use straightening or curling tools for my hair. I really love how my hair looks when it air dries into its natural wavy state. Nonetheless, I was up for some ~change~ and decided to use the JML Air Wand Styler to play up my lewk.
When I took out the tool from the box, I expected it to be like regular flat irons I used growing up—you know, the ones with the wand clamping the hair. What made it different was that the plates were the only ones that moved, and the wand itself did not. I was confused for a bit trying to figure out how to make the wand open and close. The plates only opened up to a super tiny gap. I thought, "How would my thick AF hair fit in this?" Well, it did naman.
Straight and smooth
Straightening my hair was, so say the least, a breeze! Apart from taking thinner pieces of hair, the tool really worked its magic. It was so easy to straighten my hair, and it took around 45 minutes to do my full head of medium-length hair. I've been using the tool for straightening for a few weeks now and even brought it with me to my trip abroad. Also, I should add that I usually straighten my hair at night and when I wake up the next day, my hair is still straight but with a bit messier vibe which I personally love!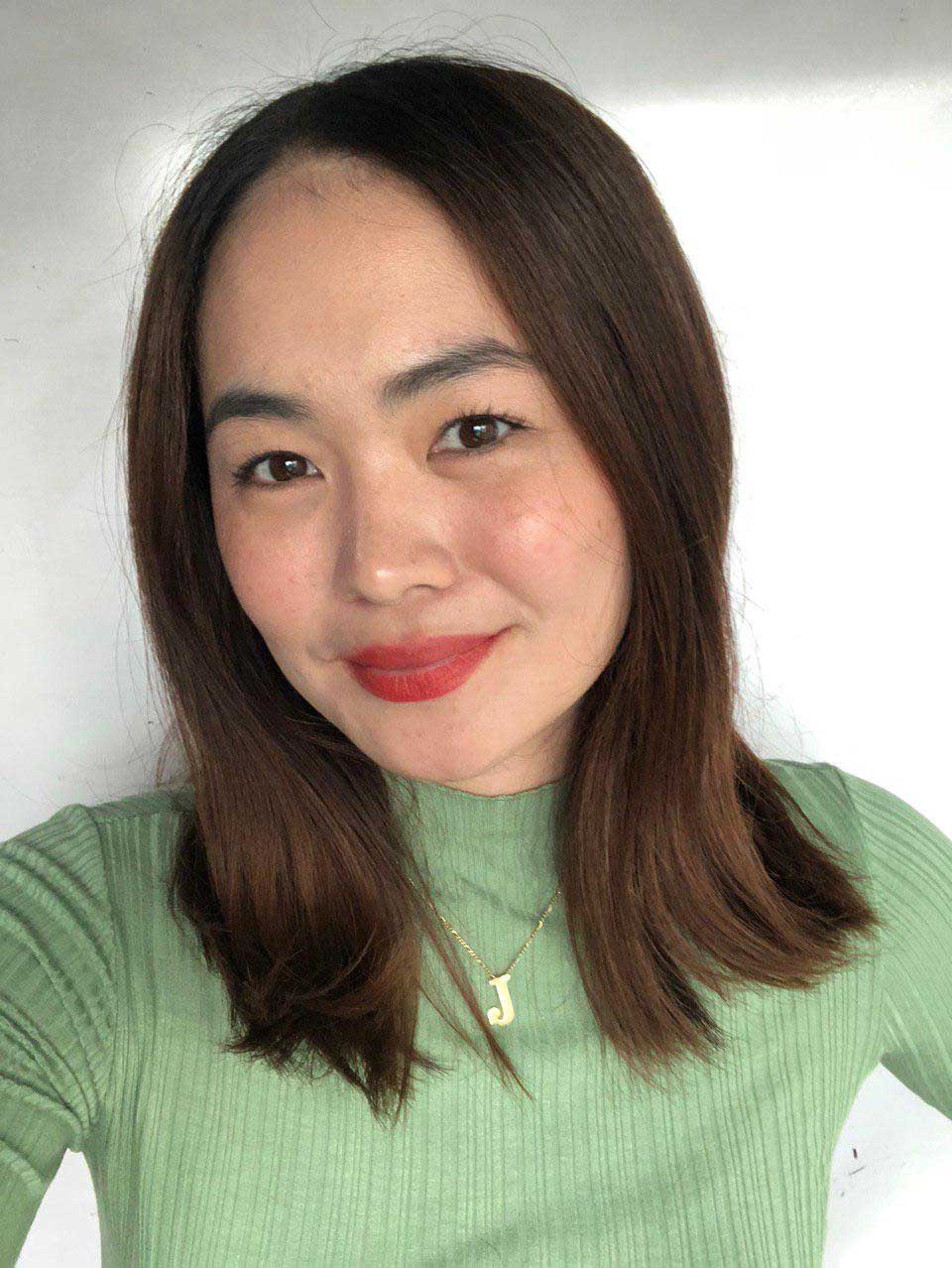 Cool-girl waves
I must confess that I've never curled my hair myself in my whole life so using the JML Air Wand Styler for curling purposes was a total ordeal! I didn't know where and how to place my strands, if what I was doing was actually correct, or if I'd actually end up curling my hair. As you see in the pictures, I got to make a semblance of beachy waves albeit having many, many failed attempts in between. It took me about an hour to figure everything out. TBH, it's really a tricky tool to use for curling, so I suggest to buy an actual curling wand for better user experience. To keep my waves intact, I borrowed some sea salt spray from my coworker, but sadly the waves right about died after an hour leaving me with a semi-frizzy head of hair. LOL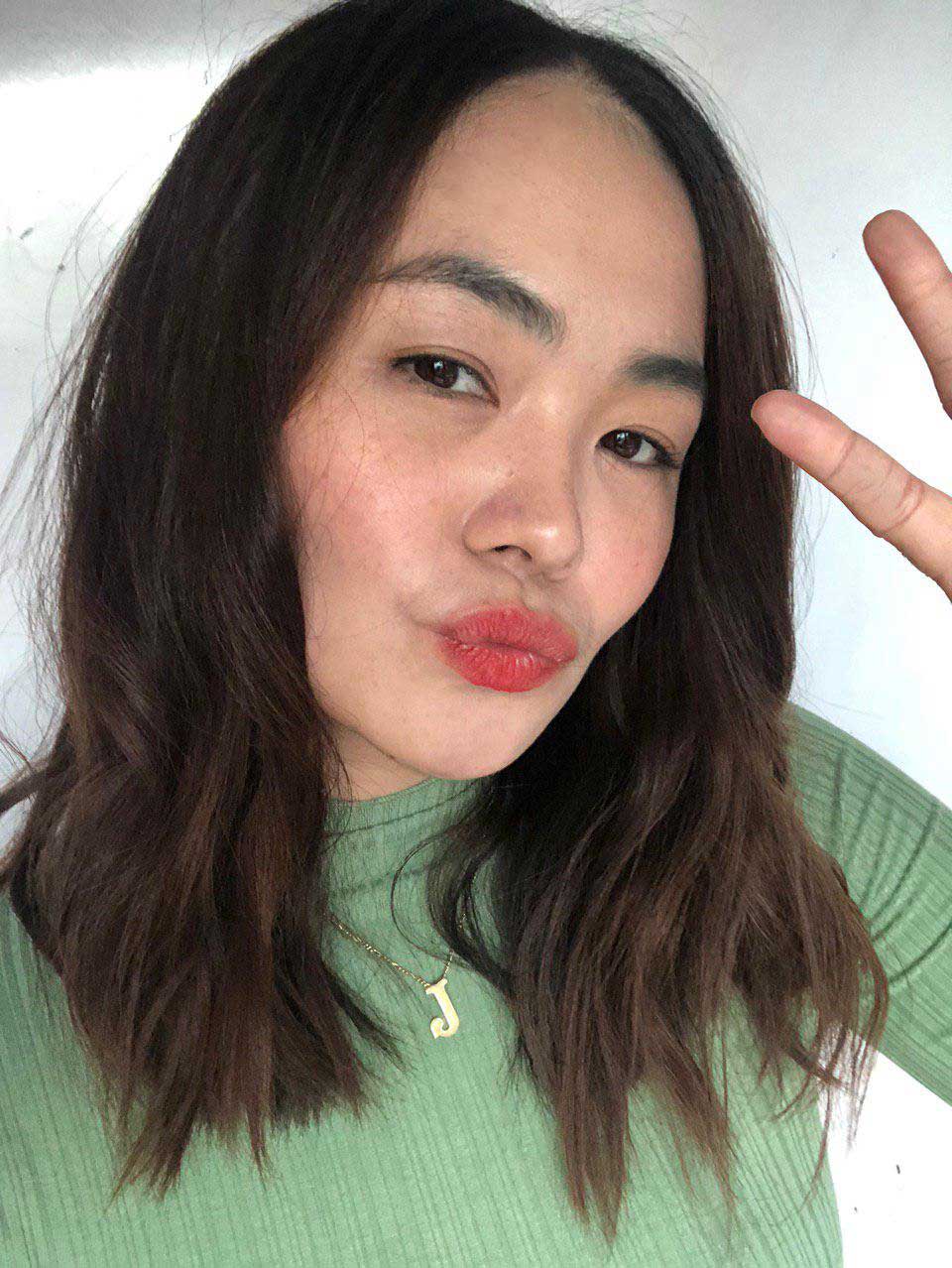 Ira
Natural hair texture: Straight
Since I have naturally straight hair, I decided to try two types of curly hairstyles: Tight curls and undone waves. 
It took me several tries and glances at the instructions before I figured out how to work the JML Air Wand Styler. I was confused with the temperature controls and the small gap between the two plates. But when I finally got the hang of it, I kept on using it!
Tight Curls
To get tight curls, I gathered a small section of hair and placed it in between the heated plates of the JML Air Wand Styler for 15 seconds. I continued this step until I finished my whole head. To set the curls and to add texture, I spritzed a lot of sea salt spray. I went to a late-night party on the day I curled my hair, and I was surprised that the waves stayed on!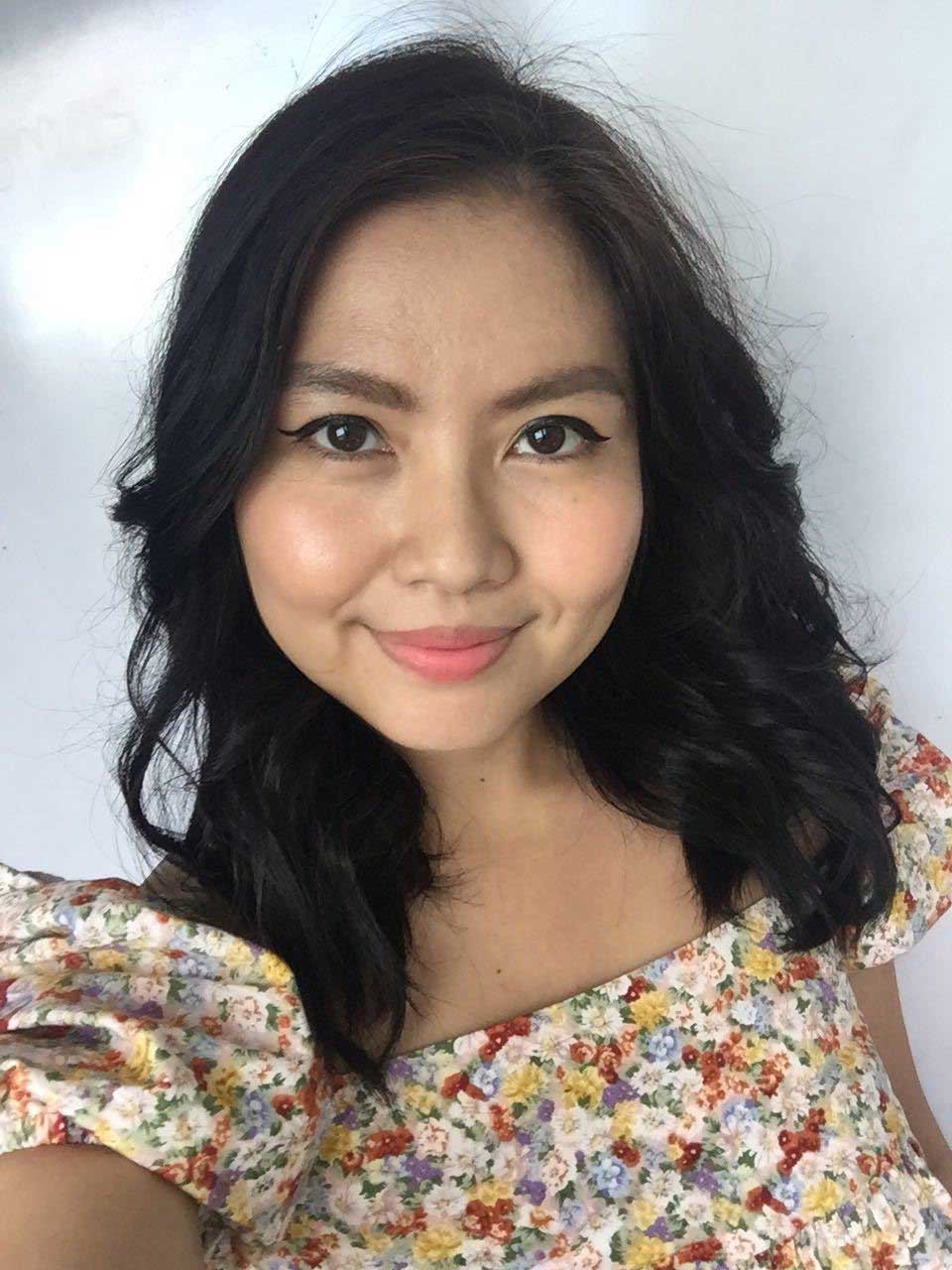 Undone waves
I'm pretty partial to this hairstyle because I like the effortless look of undone waves. To do this, I took thicker sections of hair and curled them for 15 seconds. I just misted light hairspray to set my locks. I wore my hair like this for a few days.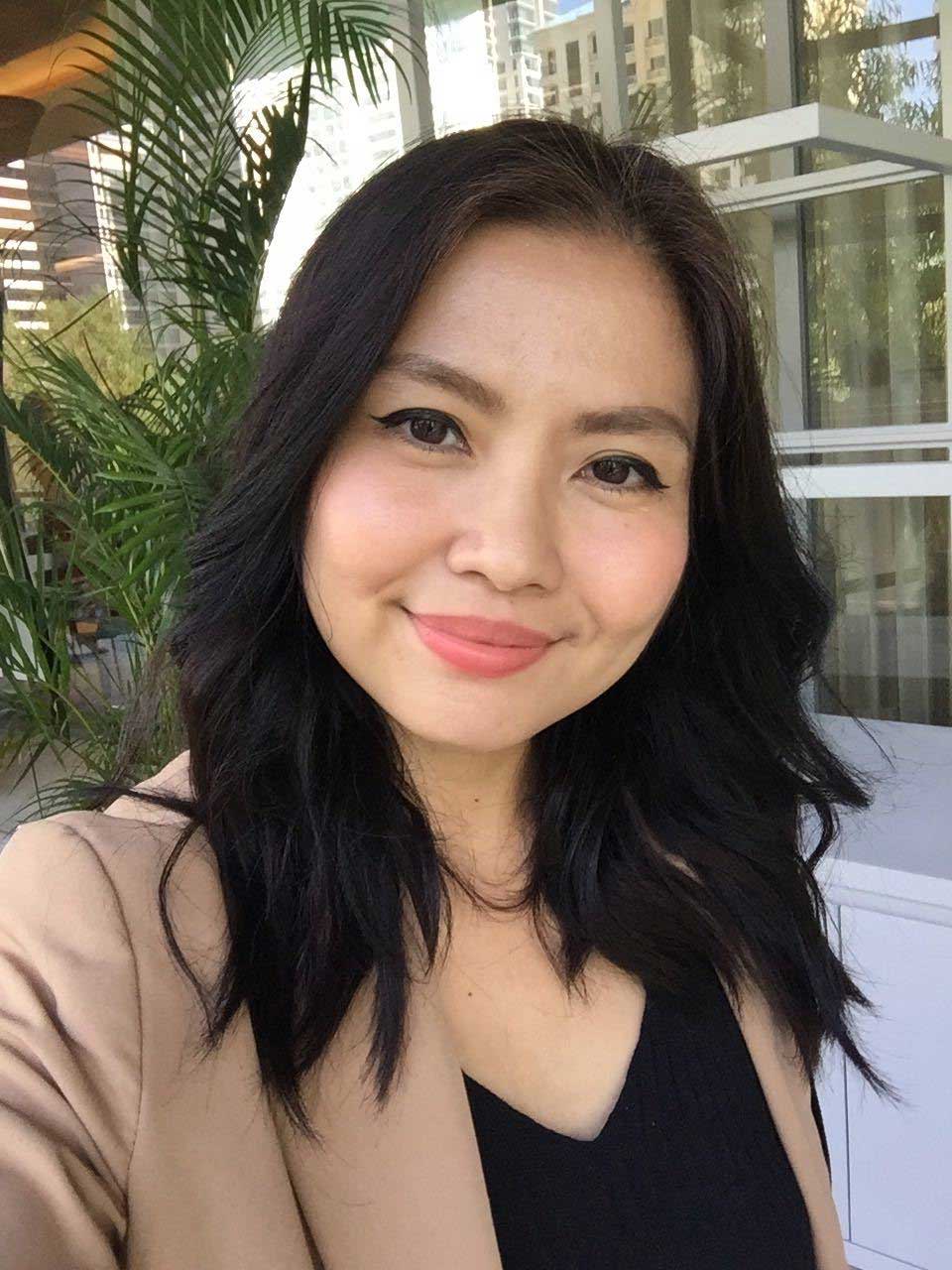 Retty
Natural hair texture: Wavy
I have wavy hair, but I like defining its texture and twirls with a curling iron. I feel that I look more put-together when my curls are more defined.
Pretty curls
I tried curling my hair using the JML Air Wand Styler on a whim. I had extra time to kill before going to an event so I grabbed it and curled my hair in the hopes of creating nice beach waves. I used it just like how I would use a regular hair iron to create curls. To my surprise, the Air Wand Styler was easier to use—it's actually shaped more like a curling iron because of its round edges. I sectioned my hair and started curling the pieces outwards, away from my face. It took me about 10 minutes to complete my whole head, because I have thin and short hair.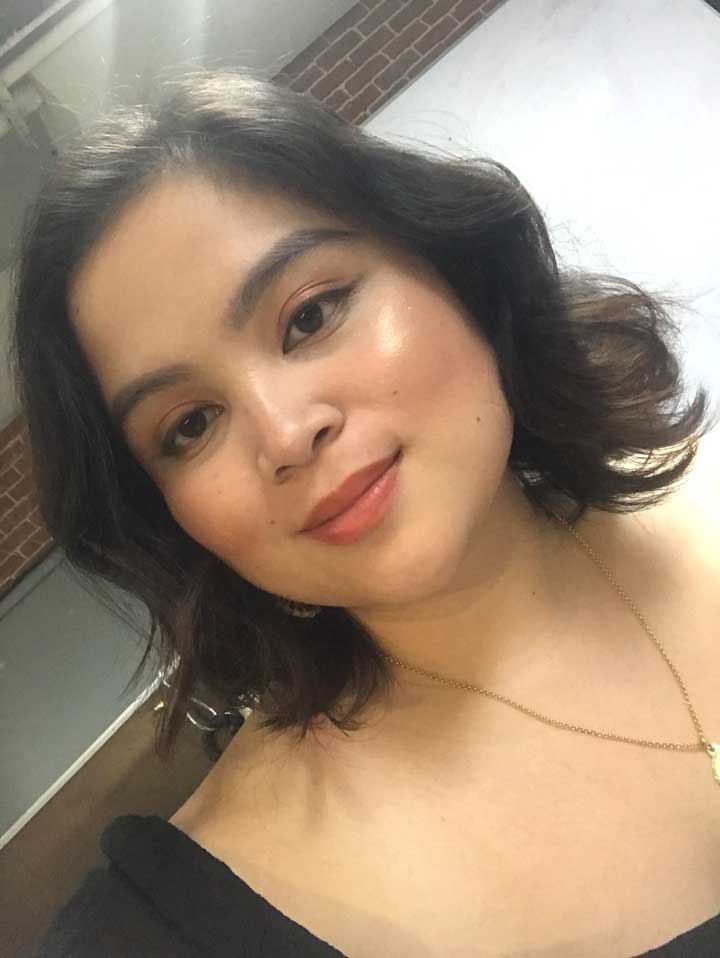 I was so happy with the results because I got the kind of curls I've always wanted. I've tried many hair irons and curling wands to achieve the loose waves of my dreams, but I've only ever succeeded with this product. I love the hot air that was blasting through the wand because it didn't feel like I was drying out or burning my hair. I also got bouncy curls (as opposed to stiff and tight curls you usually get from hot tools!) because of the air.
Straight and smooth
When I want to look more presentable, I use a hairdryer (as in, blower with a round brush!) and it's honestly a lot of work. I loved straightening my hair with the Air Wand Styler because my tresses weren't left flat. I also really liked how the ends looked when I curled them in—so cute! Compared to a regular straightener, my hair was actually volumized and not flat (and fried). The result I got was more similar to when I use a blow dryer and round brush. I didn't bother applying other products because I'm lazy like that. My hair stayed neat and volumized throughout my 10-hour workday!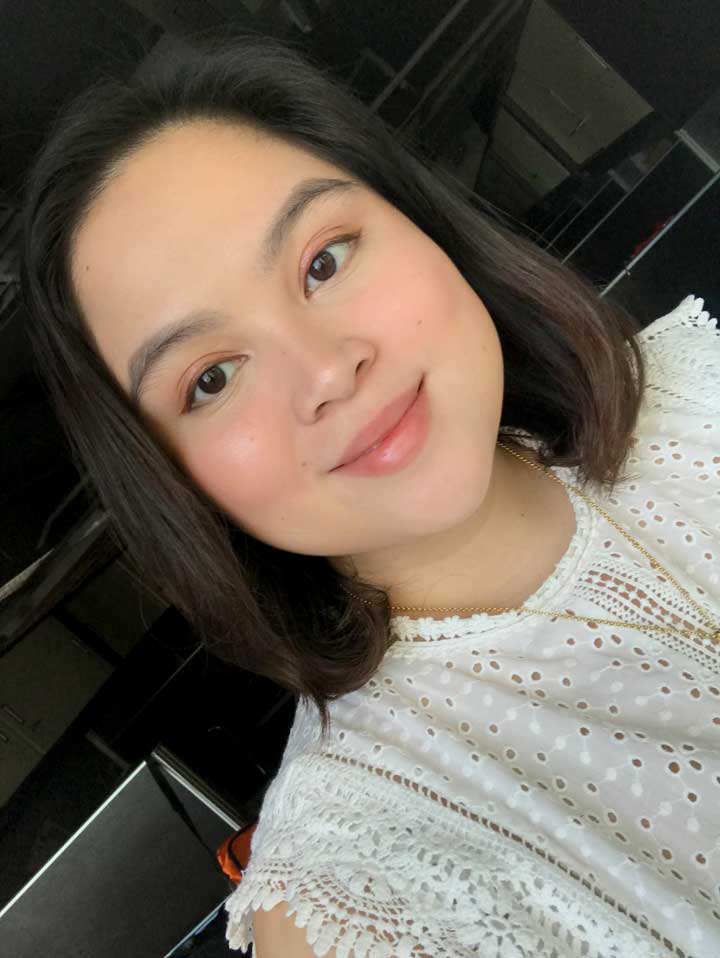 Will I recommend it to others?
Jacinda: Yes, if you use it only for straightening! The tool itself is a great hair straightener because I didn't have to worry about the wand hurting my skin 'cause of the heat. The built-in "fans" kept the tool ~cool~ all throughout the process. Turn it on and try to lightly tap the wand onto your skin – you'll feel next to no heat at all! So, so cool.
Ira: It's a bit different than the usual hair irons, but I gotta say, this one is a sulit purchase. I actually think it's a dupe of a crazy expensive, internet-famous hairstyling wand because a) it blows hot air on the locks to fake a blowout effect, b) it can create soft curls, and c) the heat from the tool doesn't fry the strands. TL;DR: Get it for yourself this Christmas. You won't regret it!
Retty: I 10/10 would recommend the JML Air Wand Styler to anyone who's not amazing at doing hair! Though I'm a beauty junkie, I'm honestly really terrible at styling my own hair. I'm really bad at using hot tools and I always end up just straightening my hair because I'd fail at making nice curls. That's not the case with this one. It's also easy to use and you don't have to worry about burning your hair—or your hands—because you can regulate the temperature. The hot air that blows while you straighten or curl your hair is also a feature that I love, because your hair is never left flat or burnt. If you, like me, have always dreamt of styling your own hair with ease, you definitely have to try out this tool!