Coloring your hair is a great way to express yourself and show off your personal style, but your everyday hair care routine could be messing up the color and health of your tresses. We all know that dyeing your hair damages it, so it's important to make sure your routine extends the life of your dye job and nourishes brittle strands.
Avoid washing your hair every day and use sulfate-free products, since sulfates can dry out your hair and make the color fade quicker. Instead, look for products packed with ingredients like coconut oil, argan oil, and keratin to help moisturize and nourish your 'do. Below, we suggest the hair care routines to follow if you have colored or bleached locks. 
The Recommended Routine for Colored Hair
 Wash your hair every other day.


When you wash your hair, you run the risk of fading your color and drying out your strands. Limit how often you wash your hair, and when you do, apply your shampoo to just your scalp so that you avoid stripping your tresses of moisture. 

Use sulfate-free shampoo and conditioner.


Sulfates are detergents that make your shampoos lather and foam up, but they can also fade your color and overclean your hair, making it dull and dry. Using sulfate-free products will help lock in both your hair color and the moisture. 

Do a hair mask once a week.


After a hard week, your hair definitely needs some TLC. Washing and styling can do some serious damage to your colored hair, so use a mask once a week to deeply hydrate and replenish your locks. Doing this on Sundays can also help prep your hair for the week to come. 
The Recommended Routine For Bleached Hair
When you bleach your hair, you're actually stripping off the external layer and pigment of each strand. Because of this, it can be super damaging to your hair, causing it to be dry, brittle, and prone to breakage and split ends. Try out this routine to give your bleached 'do all the help it needs: 
Continue reading below ↓
Recommended Videos
Use sulfate-free shampoo and conditioner.


Bleach lifts the cuticle of your hair to remove the pigment—but this also keeps removes moisture. Not only that, but the cuticle can stay lifted and lead to more moisture loss. Don't aggravate it with shampoos formulated with sulfates—go for a sulfate-free formula instead. Avoid shampooing your hair every day as well, just so you don't dry out your tresses.

Use a purple shampoo once a week.


Avoid brassiness by using a purple shampoo to tone your hair. This is especially important if you're sporting a platinum color. It's also a quick and easy way to keep your hair looking naturally blonde without making an appointment with your colorist.

Use dry shampoo between washes.


If your scalp is feeling greasy, don't let washing your hair be your go-to solution since this can dry out your tresses. Instead, get rid of oils by using dry shampoo. This will help refresh your hair and extend your wash without stripping it of moisture.
If you're still at a loss for where to start with your hair care routine, don't stress! We list some of our favorite color care products below. 
Shampoos
If you're not careful, you might accidentally fade your hair color with your everyday shampoo. Switch to one of these to keep your color intact. 
TRESemmé Color Radiance Shampoo
This relatively new shampoo is formulated with jojoba oil to deeply nourish your colored hair. It also has anti-fade technology to lock in color within your hair fibers—keeping your tresses vibrant for a long time.
Price: P249.60
Where to buy: Watsons, Personal Care Express, Lazada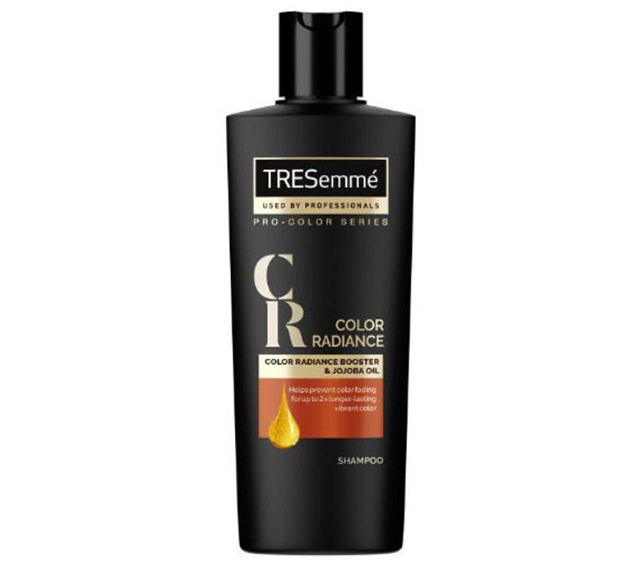 Love Beauty & Planet Murumuru Butter and Bulgarian Rose Blooming Shampoo
Nourish your hair and keep it smelling fresh at the same time with this rose-scented shampoo. The sustainably-sourced murumuru butter makes sure your hair looks and feels moisturized.
Price: P390
Where to buy: Watsons, Personal Care Express, Lazada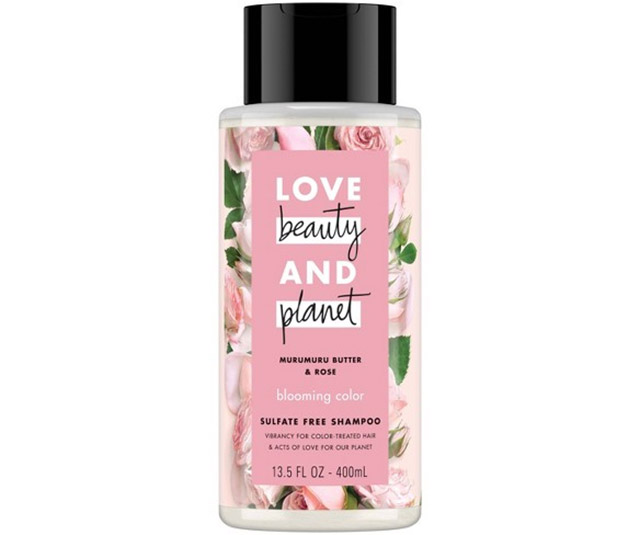 L'Oreal Everpure Moisture Shampoo
If you're worried about your sulfate-free shampoo not bubbling up, try this one out! It still gives you a satisfying lather and cleans your hair without stripping it of moisture.
Price: P350
Where to buy: Watsons, Lazada, Beauty MNL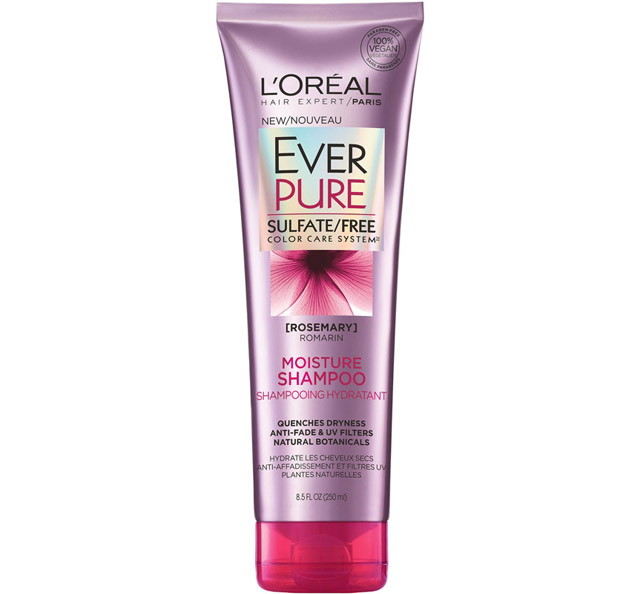 Verb Hydrating Shampoo
If you love heat-styling your colored tresses, try out this shampoo. Not only does it help preserve color and hydrate your strands, it also protects them from heat damage.
Price: P848
Where to buy: Sephora.ph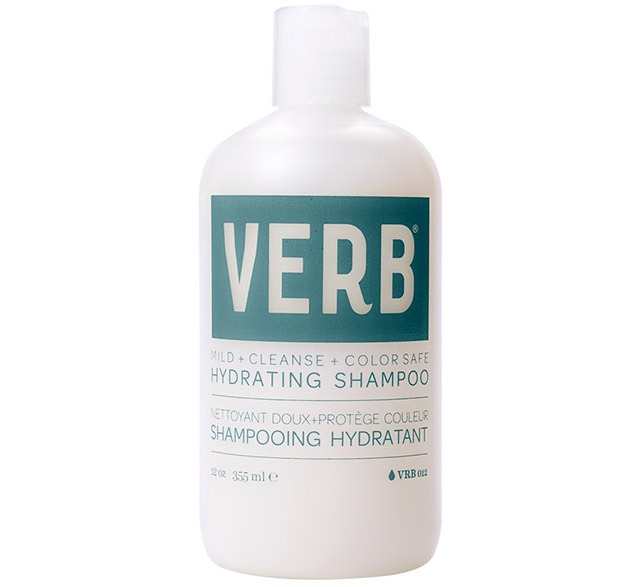 Infuse My. Colour Platinum Shampoo
If you're sporting bleach blonde hair, use this shampoo to tone done any brassiness and warm undertones. It'll help maintain the brightness and coolness of your icy blonde 'do.
Price: P1,300
Where to buy: Sephora.ph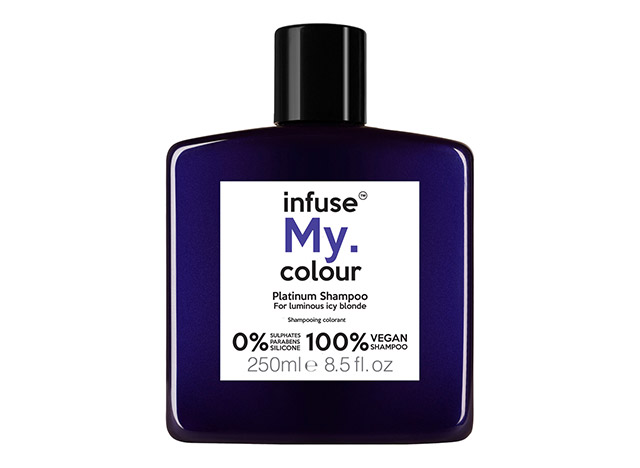 Briogeo Be Gentle, Be Kind Banana + Coconut Nourishing Superfood Shampoo
If you're into all-natural, vegan products, try this banana and coconut shampoo. It's practically a superfood smoothie for your hair that'll deliver antioxidants without removing any of your natural oils.
Price: P1,640
Where to buy: Sephora.ph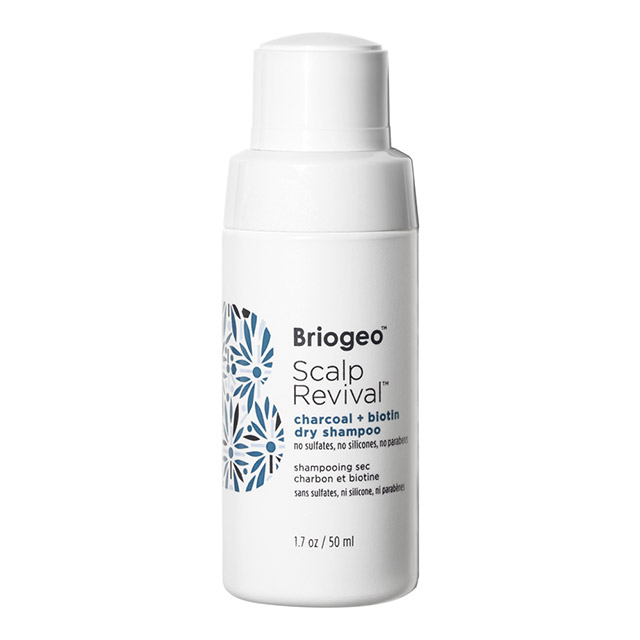 Conditioner
Conditioner is a very important step, especially if you have colored hair. Since your shampoo cleans and strips your hair of dirt and oil, it's important to replenish it with moisture again. Every time you shampoo, follow up with one of the conditioners below.
Cream Silk Triple Keratin Rescue Ultimate Color Revive Conditioner
This conditioner is formulated with three forms of keratin to help smooth frizz and flyaways and nourish your hair. The Color Revive conditioner is also sulfate-free, so you won't have to worry about it fading your color.
Price: P259
Where to buy: Watsons, Personal Care Express, Lazada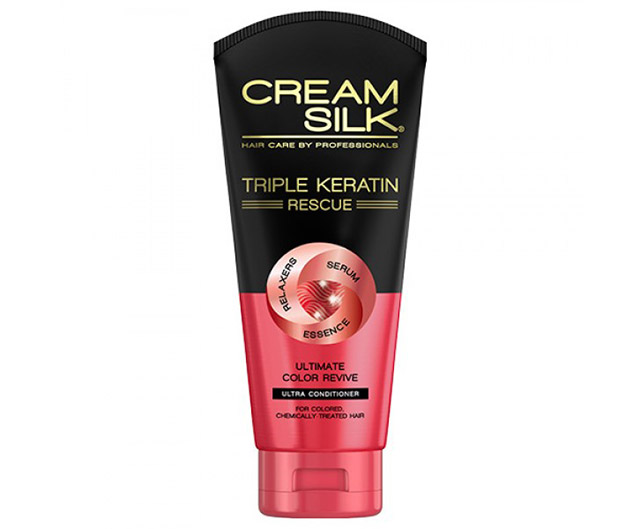 Pantene 3 Minute Miracle Color & Perm Conditioner
Since the chemicals used to dye hair can strip it of its protective layers, use this conditioner to restore them and seal in the color and moisture.
Price: P259
Where to buy: Watsons, Lazada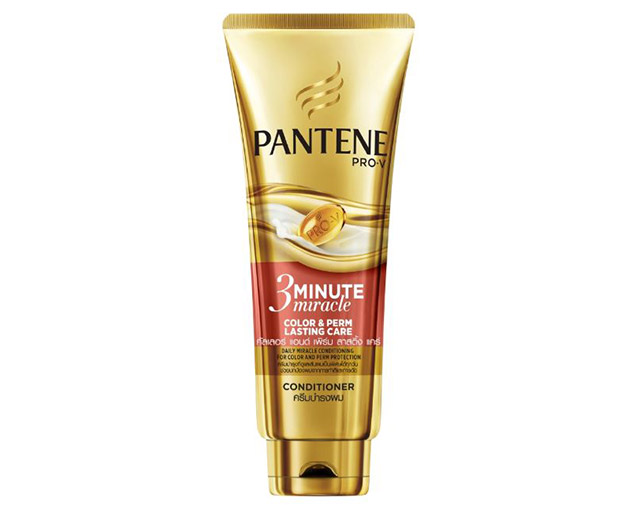 Shiseido Super Mild Conditioner
If your locks can't take harsh formulas, try this conditioner by Shiseido. As the name suggests, it has a mild formula that still locks in moisture and keeps your hair soft and smooth with its inclusion of vitamin E.
Price: P570
Where to buy: BeautyMNL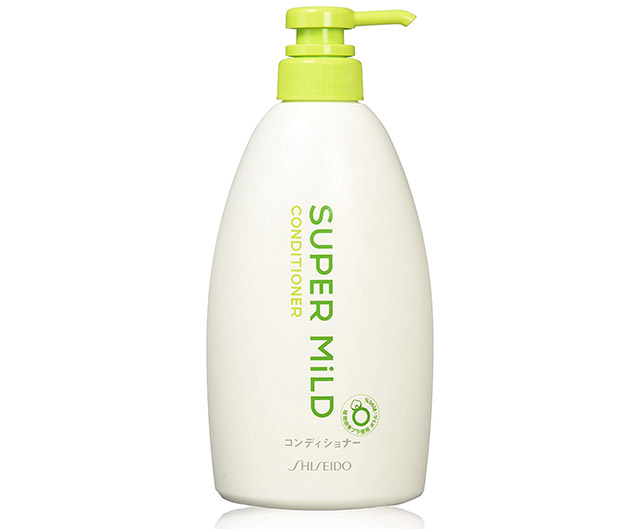 Naturals by Watsons Olive Conditioner
This conditioner contains olive oil, vitamin B5, and aloe vera extract to help hydrate hair and prevent split ends—a problem those with colored hair know all too well.
Price: P219
Where to buy: Watsons, Lazada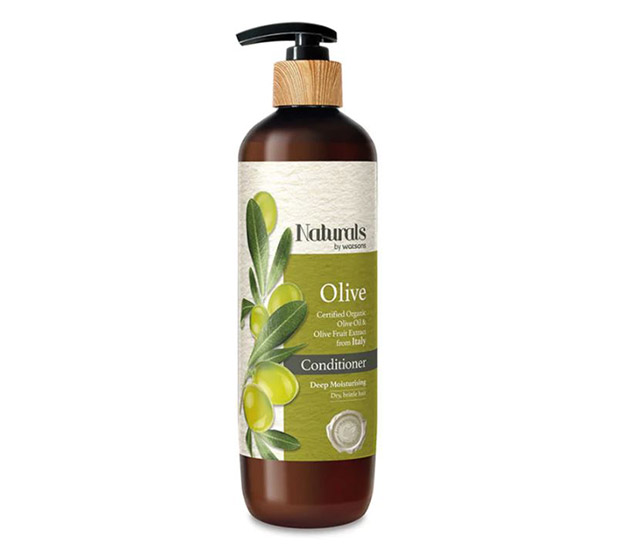 Infuse My. Colour Treat Conditioner
Use this silicone-free conditioner to lock in moisture and hydrate hair without weighing it down. This one also helps seal the cuticle, so your hair color won't be going anywhere.
Price: P1,300
Where to buy: Sephora.ph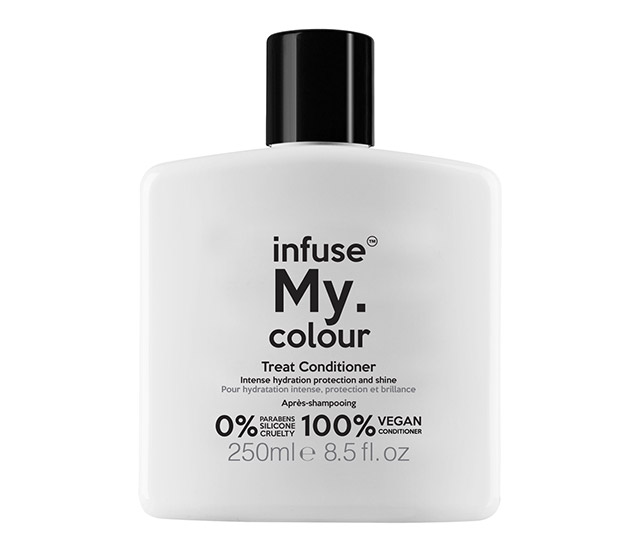 HAIR MASKS
If you think weekly treatments don't do much for your hair, you're sorely mistaken. A DIY hair mask is a great way to nourish your strands and undo the damage you've done in the past week without having to visit the salon for expensive treatments. Check out some of our faves below.
Sephora Collection Hair Sleeping Mask
This super cute mask comes with an overnight cap so you can reap its benefits as you sleep. It's formulated with tons of oils and other moisturizing products so that you wake up to soft, smooth, and nourished tresses.
Price: P287
Where to buy: Sephora.ph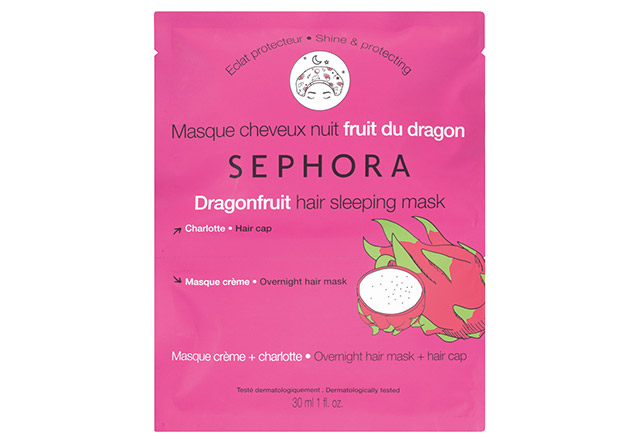 Cream Silk Triple Keratin Rescue Ultra Treatment Crème
Pressed for time? Use this three-minute mask if you're rushing out the door. After washing your hair, apply the mask onto your strands and leave it on for three minutes, then rinse it off. You'll have shiny and healthy hair instantly.
Price: P190
Where to buy: Watsons, Lazada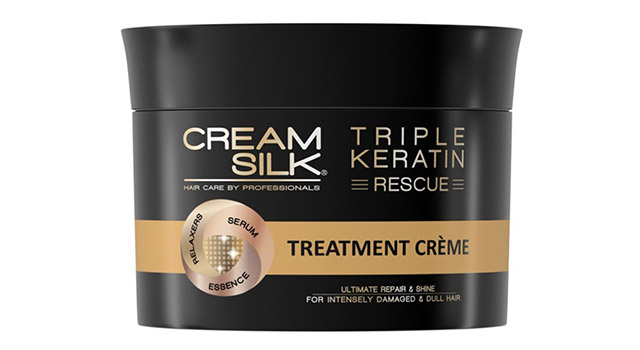 Human Heart Nature Natural Hair Revival Coco Mask
Support local brands and revive your damaged locks at the same time with this coconut hair mask. It restores shine and manageability with the help of coconut oil.
Price: P329.75
Where to buy: Human Heart Nature, BeautyMNL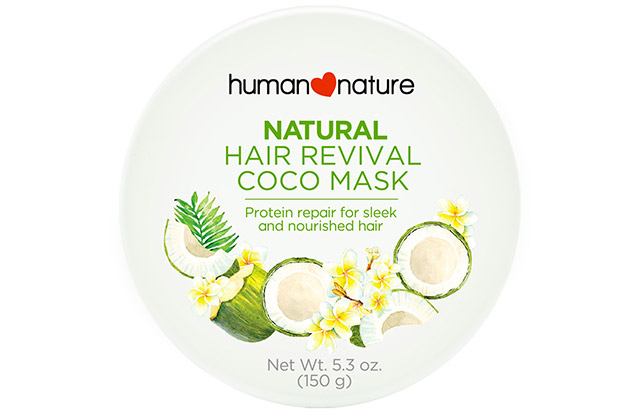 The Body Shop Shea Butter Richly Replenishing Hair Mask
Shea butter is an ingredient well-loved by beauty gurus, and we can see why! It nourishes hair to reveal soft, smooth locks, so your colored hair will gain its vitality in no time.
Price: P895
Where to buy: The Body Shop stores, The SM Store, Lazada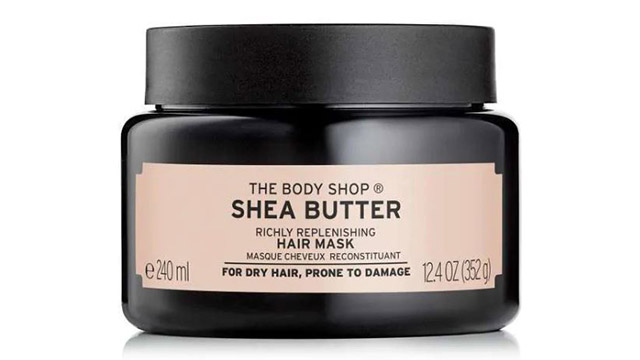 Percy & Reed Totally TLC Hydrating Mask
This hair mask uses marshmallow (yes, marshmallow!) to nourish and strengthen tresses and coconut oil to moisturize hair and make it manageable. Just rinse it off after five minutes and style your hair like normal.
Price: P1,690
Where to buy: Sephora.ph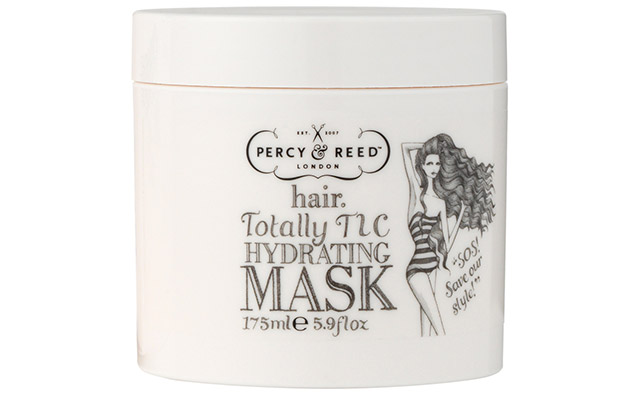 DRY SHAMPOO
For the days you don't wash your hair, keep your roots grease-free with a dry shampoo. It'll help refresh your hair without having to wash it, which can lead to your dye job fading.
Dove Fresh & Floral Dry Shampoo
Freshen up your 'do with this floral-scented dry shampoo. It'll revive your tresses without weighing them down.
Price: P309
Where to buy: Watsons, Lazada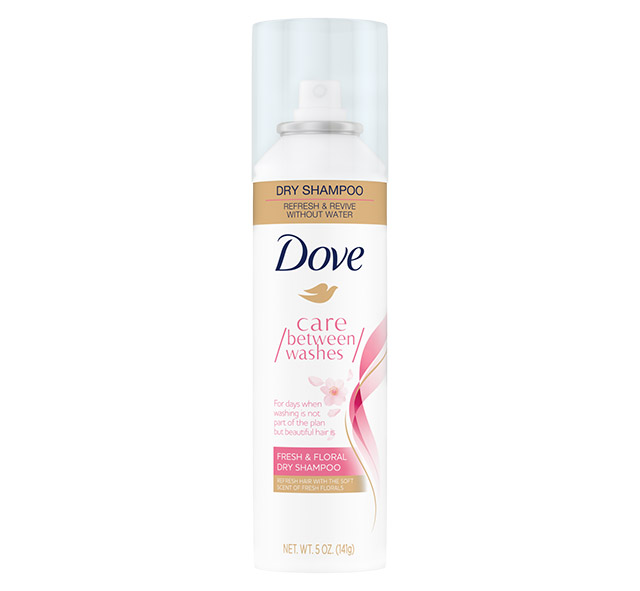 Lolane Zcool Dry Shampoo Fruity Pop
Not only does this dry shampoo extend your wash, it also keeps bacteria away through its inclusion of nano silver. It also protects your hair color and adds volume to your roots.
Price: P169
Where to buy: Watsons, Lazada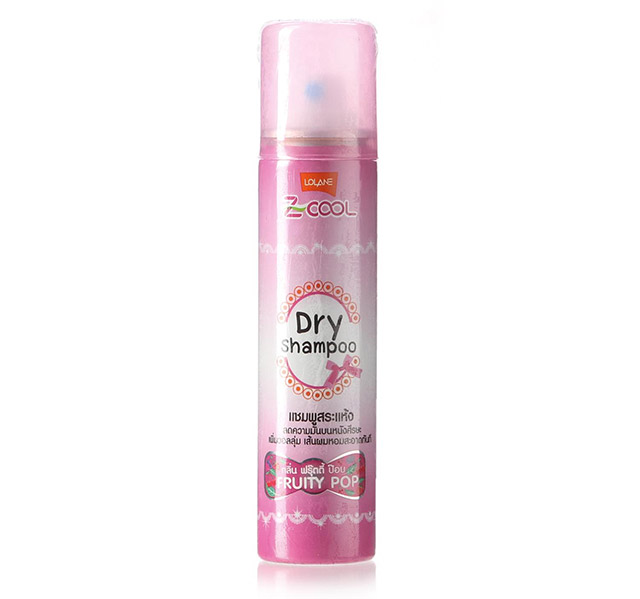 Lush No Drought Dry Shampoo
If you're not into sprays, massage this dry shampoo into your scalp to instantly refresh it. It'll blend in completely with your hair and imparty a delicious citrusy scent.
Price: P575
Where to buy: Lush stores: Glorietta, Alabang Town Center, Bonifacio High Street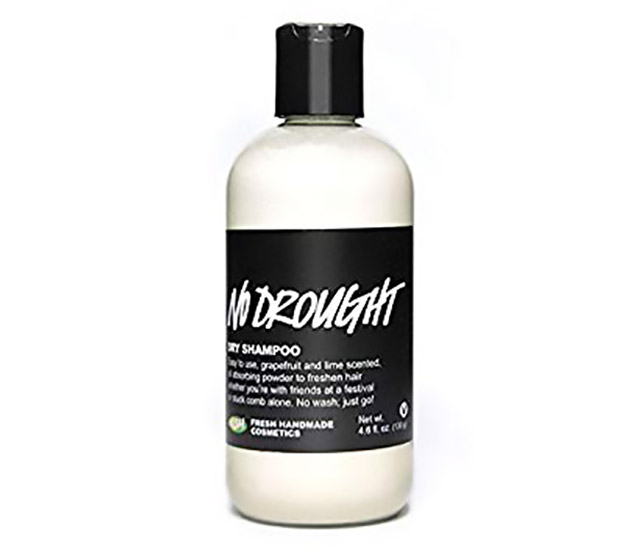 Not Your Mother's Clean Freak Refreshing Dry Shampoo
Sometimes, dry shampoos can have overwhelming scents. If you're not one to mix fragrances, try this unscented dry shampoo. It'll make sure your scalp doesn't feel greasy and won't interfere with the scent of your signature perfume.
Price: P695
Where to buy: Beauty Bar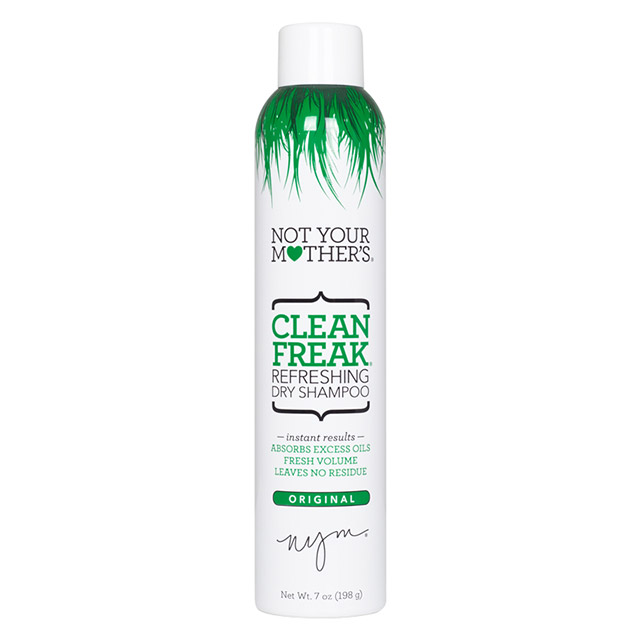 Briogeo Scalp Revival Charcoal + Biotin Dry Shampoo
If you're concerned about not feeling clean when you skip a wash or two, douse this dry shampoo on your scalp. It has charcoal, witch hazel, and biotin to detoxify your scalp, regulate oil production, and nourish your hair.
Price: P1,400
Where to buy: Sephora.ph
LEAVE-IN CONDITIONER

Sometimes, your hair needs extra help throughout the day. Frizz and flyaways can be a pain to deal with, and coloring your hair exacerbates the problem. Use a leave-in conditioner to moisturize your locks and tame your mane before you head out the door.
Palmolive Expertique Beautifying Hair Oil
Make sure your hair color shines by using a hair oil like this one. It also help tame your strands and make sure you stay frizz-free throughout the day.
Price: P195
Where to buy: Watsons, Lazada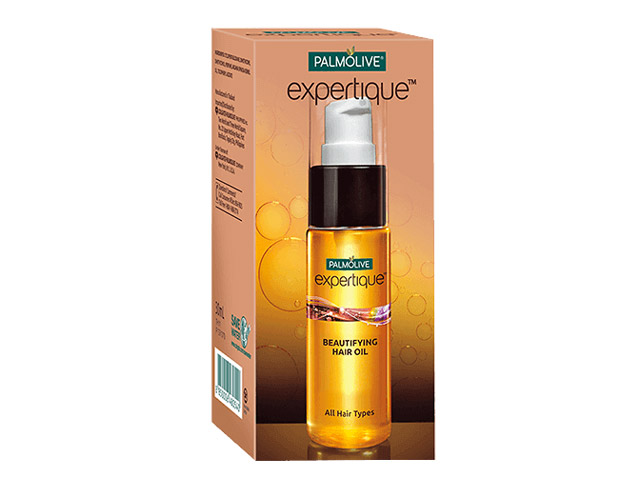 Yves Rocher Nutri Repair Hair Serum
Since colored strands are prone to breakage, give them some extra TLC by spreading this serum on them. It's formulated with jojoba oil and sweet almond oil to make sure your tresses stay hydrated.
Price: P995
Where to buy: SM Southmall, SM Megamall, Lazada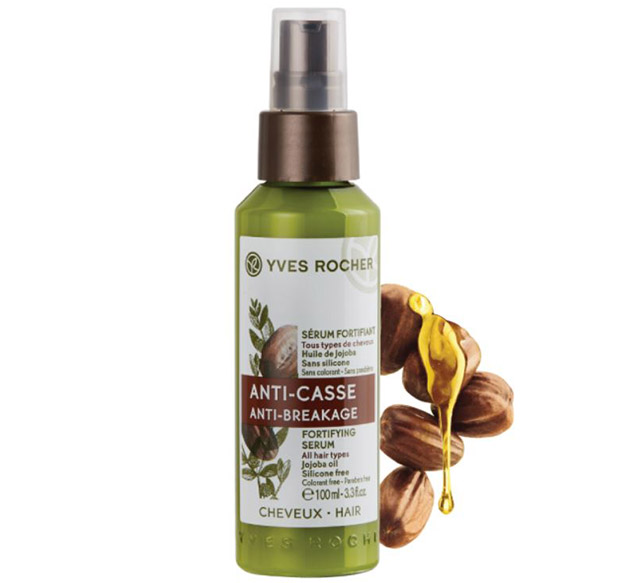 OUAI Leave In Conditioner
Not only does this leave-in spray moisturize your hair, it also detangles and protects it from heat styling. It'll smooth frizz and keep hair looking soft and healthy.
Price: P1,515
Where to buy: Sephora.ph