Everyday, our skin battles a lot of enemies: erratic climate changes, pollution, daily stress, and the inevitable aging process. Every woman is constantly in search of the best, most effective beauty products that deliver results the quickest--without burning holes in our pockets.

With all the options available in various beauty counters, it's hard to decide what to use. Cosmo sat down with experts from two beauty brands to help you decide just what products you really need for your various concerns. We put together their solutions to some of your persistent skin problems with some very practical tips.

Q: There are so many products available in the market, but what do I really need to invest in?

Depending on your skin type, you can actually simplify your skin care regimen into three steps you're all probably familiar with: cleanse, tone, and moisturize. So, it follows that you should invest in a good soap, toner, and moisturizer that's right for your skin. Are you oily? Opt for oil-free, gel formulation. Do you have dry, sensitive skin? Opt for a very light clarifying/toning lotion. Clinique, for one, has a Clarifying Lotion that comes in four different formulas to accommodate your specific type: dry, dry/combination, oily, and very oily skin.

If you want to save but not scrimp on quality, Clinique APAC vice president and general manager Paul Slavin suggests you invest in trusted brands and buy full sizes, which cost cheaper in the long run. And, spend wisely. "These products would cost you the amount you could save if, say, you skipped your daily latte for two to three months--a pretty good deal for something as important as clean, healthy skin," quips Slavin.

Try Clinique's Liquid Facial Soap for cleansing, Clinique Clarifying Lotion Twice A Day Exfoliator (P1,300 for 200ml and P1,900 for 400ml) to help further remove dirt and tighten your pores, and Clinique's Dramatically Different Moisturizing Lotion (for dry skin)/Gel (for oily skin) to soften, smooth, moisturize, and improve the condition and texture of your skin.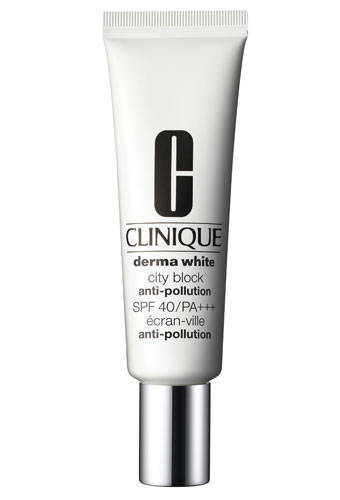 Q: My budget can permit me just one beauty investment. If I were to invest in that single most essential beauty product, what should it be?

Sunscreen. It's the best way to battle premature aging and other skin concerns that are often caused by the sun (wrinkles, dark spots, uneven skin tone, etc.) This is a must, especially for us Filipinas, who live in a tropical country, with sunny weather practically all-year-round. "Prevention is always better than cure," says Slavin. "Clinique has a number of skincare and makeup products that have high SPF to protect your skin from both UVA and UVB rays."

But, while sunscreen can protect you during the day, what's there to protect you from city smog and harmful chemicals in the air that attack your skin 24/7, also causing dark spots and discoloration? Interestingly, Clinique has a breakthrough product that does not only protect you from the sun's harmful rays, it protects against pollution, too! Now, that's one multi-tasking sunscreen!
Continue reading below ↓
Recommended Videos

Keep out both sun and pollution by trying Clinique's Derma White City Block Anti-Pollution SPF 40/PA+++ (P1,550). It's made exclusively to suit the needs of Asian skin and is armed with a new "anti-pollution technology." Not only does it give you two kinds of protection, powered by an invisible pollution filter that acts as an environmental shield; it works as a great makeup base, too. It contains signature whitening technology to help reduce dark spots and even out skin tone, and has a subtly tinted, oil-free, lightweight formula--perfect for all skin types, even oily.

Q: Help, I have dark circles under my eyes! What can I do to fix it?


You need a trusty eye concealer you can use to light those dark circles under your eyes. New York-based Bobbi Brown Team artist and education executive Kai Vinson says, "An undereye corrector is supposed to be a more peachy tone or more pinky tone because that's what actually [corrects the] darkness versus if the corrector/concealer is yellow. There are different tones on your skin and that's what creates the darkness."

Try the Bobbi Brown Corrector (P1,300), which gives your sallow eyes "that little added lift underneath the eye." To use, start by applying pink- or peach-toned corrector to brighten and neutralize the purple and green tones of undereye circles. The corrector is available in 12 shades. "Then go back and put the yellow-toned concealer on top. That  will sort of even it out [with the rest of your face]," says Vinson. The result? Your dark undereye circles look like they were "Photoshopped" away!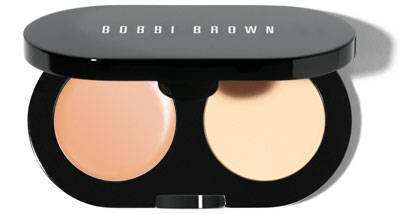 You can also opt for the Creamy Concealer kit (P1,900) that comes with pressed powder. "There's a built-in powder compact so it makes [the undereye correcting process] very easy and fast. And while a brush gives you a little bit more accurate application, it's actually finger-friendly because Bobbi Brown knows that [it's] for the on-the-go woman," says Vinson.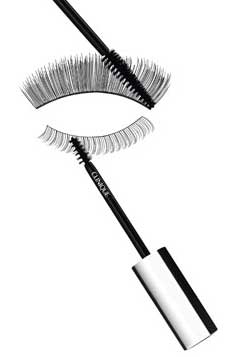 Q: I want to open up my tired-looking eyes even more! I want to apply mascara on my tiny bottom lashes, but how do I do it when most mascara wands are too big for them? 

It's true: applying mascara to those teeny, delicate bottom lashes without smudging or smearking them is challenging. If you really want to put mascara on your bottom lashes, opt for a product that's made especially for that tricky step. Try Clinique's Bottom Lash Mascara (P1,150 for a 90-day supply, available in black and brown), designed to reach bottom lashes with a micro-mini brush. It can perfectly define bottom lashes to create a naturally wide-eyed lash look, and its long-wearing formula lasts 24 hours.

Tip: If you have short bottom lashes, hold the brush tip vertically and wiggle through lashes. Then hold it normally (read: horizontally) to even out application. Applying Clinique Bottom Lash Mascara to the corner of these hard to reach lashes will also help create a fuller lash look.