Like most of us at the start of the lockdown, Alden Richards found himself trying out new hobbies and interests to cope with the pandemic. And for the 28-year-old GMA-7 star, he surprised himself by discovering the world of Korean dramas because he, admittedly, isn't the type to get hooked on watching series.
In an interview with Summit Media journalists, Alden shared his newfound appreciation for K-dramas, specifically, It's Okay To Not Be Okay, the gripping comeback drama of Hallyu superstar Kim Soo Hyun. "Bihira lang akong ma-hook sa series kasi I only watch movies, but yung It's Okay To Not Be Okay was really one of the series na nagustuhan ko sa K-drama productions," he said. "I explored a [new] world—especially during those first months ng ECQ kasi 'yon talaga yung stay at home lahat. That's what kept me busy all throughout this time."
It's Okay To Not Be Okay, which aired from June to August 2020, has one of the most unique narratives we've ever come across on the small screen. The drama is laid out like a fairytale book with each episode acting as a chapter. The story itself, though, is the most intriguing element—it tackles hard and sensitive topics such as mental illnesses, trauma, and personality and mental disorders.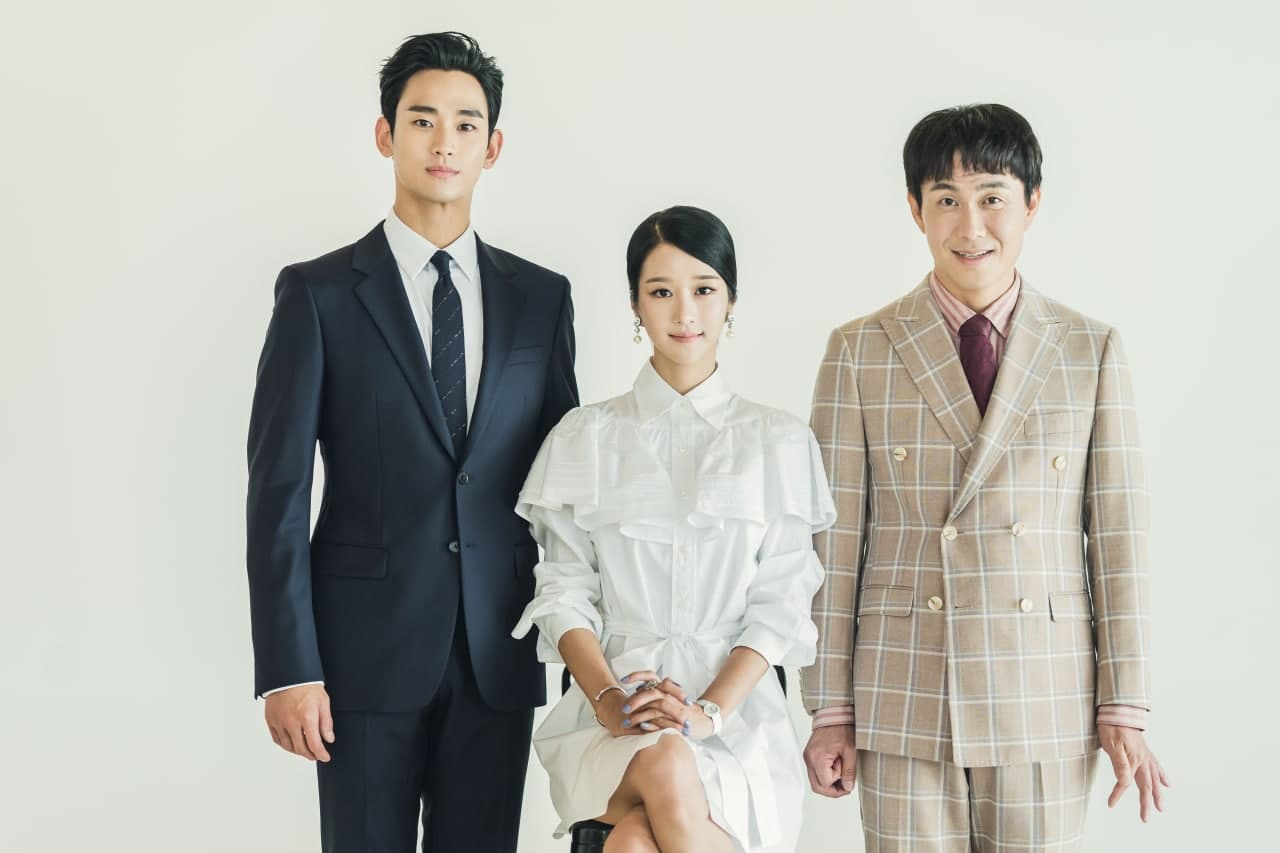 And it's because of these qualities that drew Alden to watch more than one episode of the drama—and for the very first time, actually finish a whole Korean drama series. "Hindi ko kasi masabing I really watch K-dramas kasi minsan isang episode lang tapos ayoko na. [Pero ito] yung first K-drama na tinapos ko from start to finish," he said.
Continue reading below ↓
Recommended Videos
He went on to list down the elements he loved most about It's Okay To Not Be Okay: the flawed characters, the production value, and most importantly, the way the drama handled mental health. (It must be noted that mental health has been a topic close to Alden's heart. In 2017, he revealed in a tweet that his late mother battled both depression and bipolar disorder.)
"It's a different kind of storytelling," Alden gushed. "Parang all of the characters involved there are damaged. Hindi sila yung perfect stereotype bida na walang flaw. Everyone has a flaw in that story. Iba-ibang angles lang, iba-ibang aspects. And how they tackled mental health issues in that series was superb. It was a hundred percent—how it was written, how it was shot. Everything was perfect."
Alden then raved about the writing in K-dramas and supported why their works are well-loved by Filipinos: "Ang galing ng mga Koreans magsulat ng series. That's why a lot of Filipinos are really hooked [on] watching K-dramas kasi they're really good. We have to give it to them. Magaling sila."
Alden closed off the interview by saying that he did not expect all the plot twists and how the drama turned out in the end—"siguro out of the 10 predictions ko, only three are correct," he said.
The big question is, will Alden watch another K-drama? For now, only time will tell, but at least we know the kind of shows he likes: "yung mga klase ng genres na naho-hook ako is when yung sa tingin kong mangyayari hindi pala mangyayari."
So, to all of us longtime Hallyu fans, what K-drama should Alden watch next? Place your suggestions in the comments section!
All episodes of It's Okay To Not Be Okay are available on Netflix.
***
What does your zodiac sign say about you? Subscribe to Cosmopolitan Philippines and find out!
Follow Jacinda on Instagram.