It's Okay To Not Be Okay has, without a doubt, one of the most unique narratives we've ever come across in the small screen. The drama is laid out like a fairytale book with each episode acting as a chapter. The story itself, though, is the most intriguing element—it tackles hard and sensitive topics such as mental illnesses, trauma, and personality and mental disorders. And IOTNBO's lead romantic couple, Moon Gang Tae (Kim Soo Hyun) and Ko Mun Yeong (Seo Ye Ji), captured our hearts with their incredibly complex but equally charming romance.
But unknown to most, Gang Tae and Mun Yeong are actually based on IOTNBO writer Jo Yong's own love story. In a report by Annyeongoppa.com (originally from Naver.com), Jo Yong recently revealed that she once fell in love with a man with a personality disorder—just like Gang Tae falling in love with Mun Yeong in the drama. "This drama started with my love story with a man who had a personality disorder," she said. "It's a drama reflecting my narrow-minded self who failed to acknowledge and embrace, and chose to give up just to escape from prejudice."
ADVERTISMENT - CONTINUE READING BELOW ↓
READ MORE:
An Honest Review Of 'It's Okay To Not Be Okay'
5 New K-Dramas To Watch On Netflix After 'It's Okay To Not Be Okay'
Just Some Sweet Behind-The-Scenes Pics Of The 'IOTNBO' Cast 'Cause We'll Miss Them So Much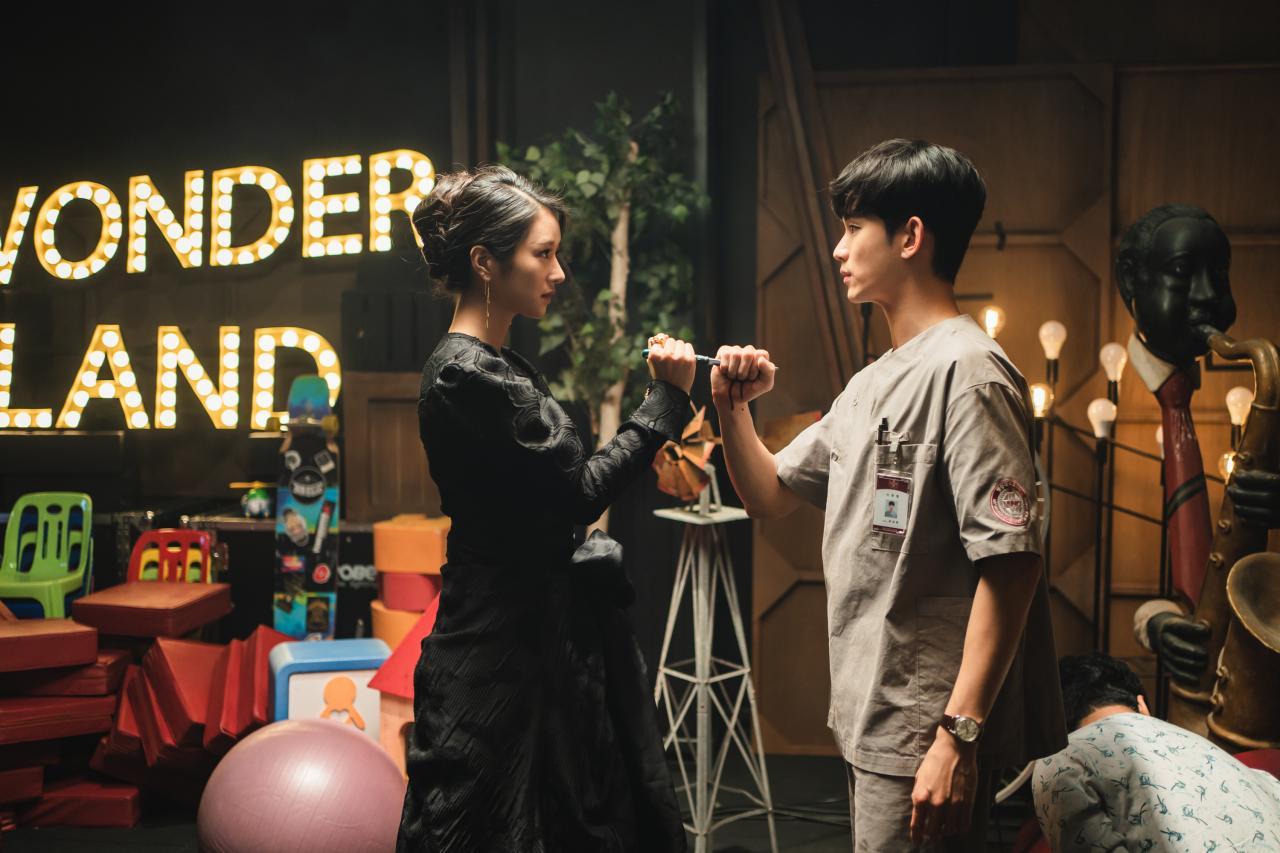 "So, through the character of Gang Tae, who is the opposite of me, I wanted to show him the recognition and engagement that I couldn't do at that time, and I wanted to apologize."
She also added, "I wanted to tell you somehow, 'You haven't done anything wrong. So please be happy wherever you are.' While writing this drama, I received the most healing treatment than anyone else, so I was so happy."
IOTNBO is marketed as a ~healing~ drama, and that was exactly why she wrote the story in the first place—for the viewers, but ultimately, herself to heal from her past: "I've read that a person who has no emotions feels lonely. It is a human instinct to find warmth to fill the loneliness they've felt. I wanted to be comforted, healed, and grow up to be an adult. So, I hope that you would not turn away, but rather hold on to those hands that are struggling to find warmth from other people."
ADVERTISMENT - CONTINUE READING BELOW ↓
As for Jo Yong's feelings towards the lead actors portraying these multi-layered characters, she only had praises to say about them. Talking about Soo Hyun's performance, she said, "I can't imagine Moon Gang Tae if it's not Kim Soo Hyun, because he was an actor who could compress the painful feelings into a single look and a single voice while enduring the pain in his heart."
And as for Ye Ji, she "brought life to the character with her unique charisma and unexpected charm of loveliness," said Jo Yong. To add, her favorite performance of Ye Ji in the drama is the nightmare scene in Episode 6: "I got goosebumps all the time. It was the best performance ever."
If you're interested to know more about Jo Yong's previous works, check out the dramas After The Rain (2018) and Jugglers (2017).
It's Okay To Not Be Okay is available for streaming on Netflix.
ADVERTISMENT - CONTINUE READING BELOW ↓
***
What does your zodiac sign say about you? Subscribe to Cosmopolitan Philippines and find out!
Follow Jacinda on Instagram.