Are you an avid K-drama fan? Then you have surely come across actor Kim Woo Bin! One of his most prominent roles is in the 2013 K-drama The Heirs as Choi Young Do. After that, he added more projects to his portfolio, such as the melodrama Uncontrollably Fond, and became a mainstay in the K-entertainment industry. 
Just in case you discovered him recently, check out these facts about Kim Woo Bin that will turn you into a true-blue fan:
1. Kim Woo Bin was born on July 16, 1989.
And that makes him a 31-year-old Cancer! Those under this sign are known for their sense of intuition, loyalty, and undeniable charm. They're *super* caring, too, and will remember the small things about you—your favorite scent, your mom's birthday, and what makes you happy. In short, they're the best kind of friends you'll ever have! As you scroll down, you'll see that Kim Woo Bin fits all of these descriptions. In the mean time, here's a sneak peek of his birthday celebration last year:
ADVERTISMENT - CONTINUE READING BELOW ↓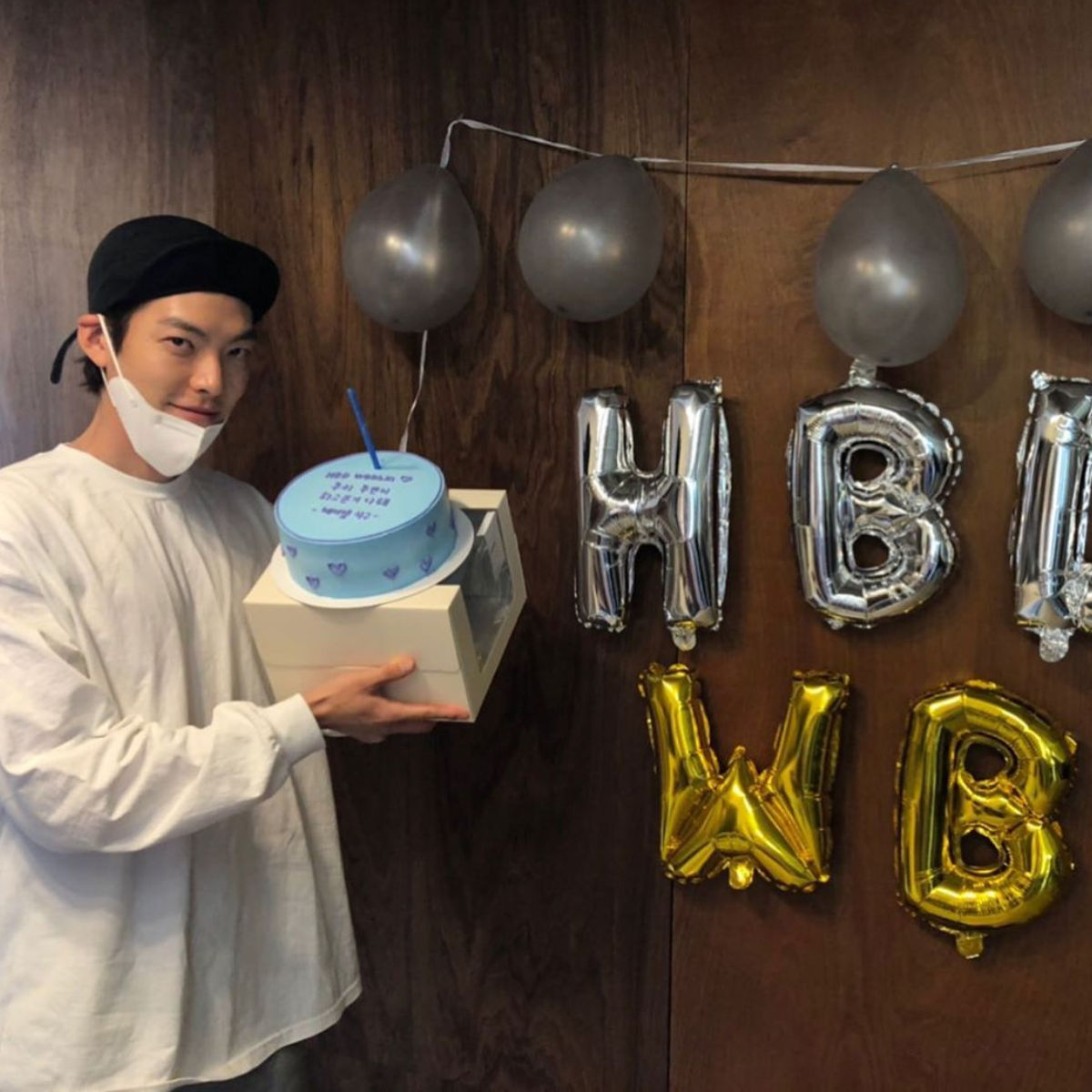 2. Kim Woo Bin made his career debut as a runway model.
With his good looks and stature, we're not surprised by this! When he was in high school, Kim Woo Bin *really* wanted to become a model and so he did. He started walking on the runway in 2009 and was soon featured in the Seoul Fashion Week. In an interview with The Chosun Ilbo, Woo Bin expressed his desire for modeling: "I was always pretty tall, and my mom was very interested in fashion. This naturally led me to dream of becoming a fashion model." He also added that learning how to do ballet and jazz helped him develop his body!
When Kim Woo Bin announced his modeling dreams, everyone was in doubt. But the only people who cheered on him were his mom and dad. "My parents trusted me and gave me full support. Before I started my modeling career at 20, I used to replay fashion show videos online and study how famous models walk and pose on runways", he said to The Korea Times. His perseverance paid off and in 2013, Kim Woo Bin bagged the New Star Award at the Asia Model Festival Awards. You did well, oppa!
3. Kim Woo Bin used his stage name when he became an actor.
ICYDK, Kim Woo Bin's real name is Kim Hyun Joong! The reason for the change in his name is because he didn't want "to cause Kim Hyun Joong any confusion". You know, the actor who played the role of Yoon Ji Hoo in the iconic Boys Over Flowers, who is also a member of the OG K-pop group, SS501! Per Hancinema, the model turned actor was recognized after changing his name and soon appeared in numerous shows. His first acting stint is in the 2011 KBS thriller series, White Christmas. When asked how he felt the moment he dipped his toes in acting, Kim Woo Bin said that he experienced the same thrill and excitement similar to his first runway walk.
ADVERTISMENT - CONTINUE READING BELOW ↓
It was then followed by A Gentleman's Dignity, School 2013, The Heirs, and Uncontrollably Fond. For a  guide to his dramas and movies, you can click here. Prior to his drama debut. Kim Woo Bin was featured in the Sandara Park music video, "Kiss" in 2010 (where the 2NE1 member and Lee Min Ho kissed 50 times, btw).
And while you're here, we would also like to mention that Kim Woo Bin was offered the role of Yoo Si Jin in the 2016 K-drama, Descendants Of The Sun!
READ ALSO: Must-Watch K-Dramas And Movies Starring Kim Woo Bin
4. In 2017, Kim Woo Bin was diagnosed with nasopharynx cancer.
The whole world was shocked and sad upon knowing Kim Woo Bin's illness and he went on a hiatus to receive treatment. Fortunately, it wasn't too late yet and he was able to start his therapy and medication during that time.
ADVERTISMENT - CONTINUE READING BELOW ↓
After his battle with cancer, Kim Woo Bin appeared in the 2019 Blue Dragon Film Awards to the delight of everyone. He thanked those who showed their concern throughout the trial he faced: "A couple of years ago, my health became poor. But a great number of people supported me and prayed for me. All thanks to you, I was able to recover fast and stand right here feeling healthy again. I would like to express my deepest gratitude to you."
5. Kim Woo Bin is loved by his friends for his thoughtfulness.
If we're going to list down the Korean actors who are recognized for being kindhearted, Kim Woo Bin is definitely in the top three. Did you know that in the midst of his fight with cancer, he sent a coffee truck to EXO's D.O.'s filming set  to show his support? How thoughtful! Kim Woo Bin became close to D.O. through his other friends like Jo In Sung and Lee Kwang Soo. They even went on a trip to Japan along with Bae Sung Woo in 2019!
ADVERTISMENT - CONTINUE READING BELOW ↓
Another proof of Kim Woo Bin's caring personality was shown in a recent episode of Unexpected Business, the TV show that Jo In Sung is currently a part of. The It's Okay, That's Love actor received a phone call from Woo Bin, who seems to be worried about his health. In Sung was happy that Woo Bin has recovered from his sickness, and is touched by his genuine concern. 
Lee Jong Suk is also Woo Bin's BFF and they know each other since their modeling days. They were even cast in the same K-drama, School 2013! Jong Suk shared that while they were filming during a cold day, he found it difficult to focus on his acting. It was Woo Bin who helped him release his emotion and they both cried their eyes out. Awww!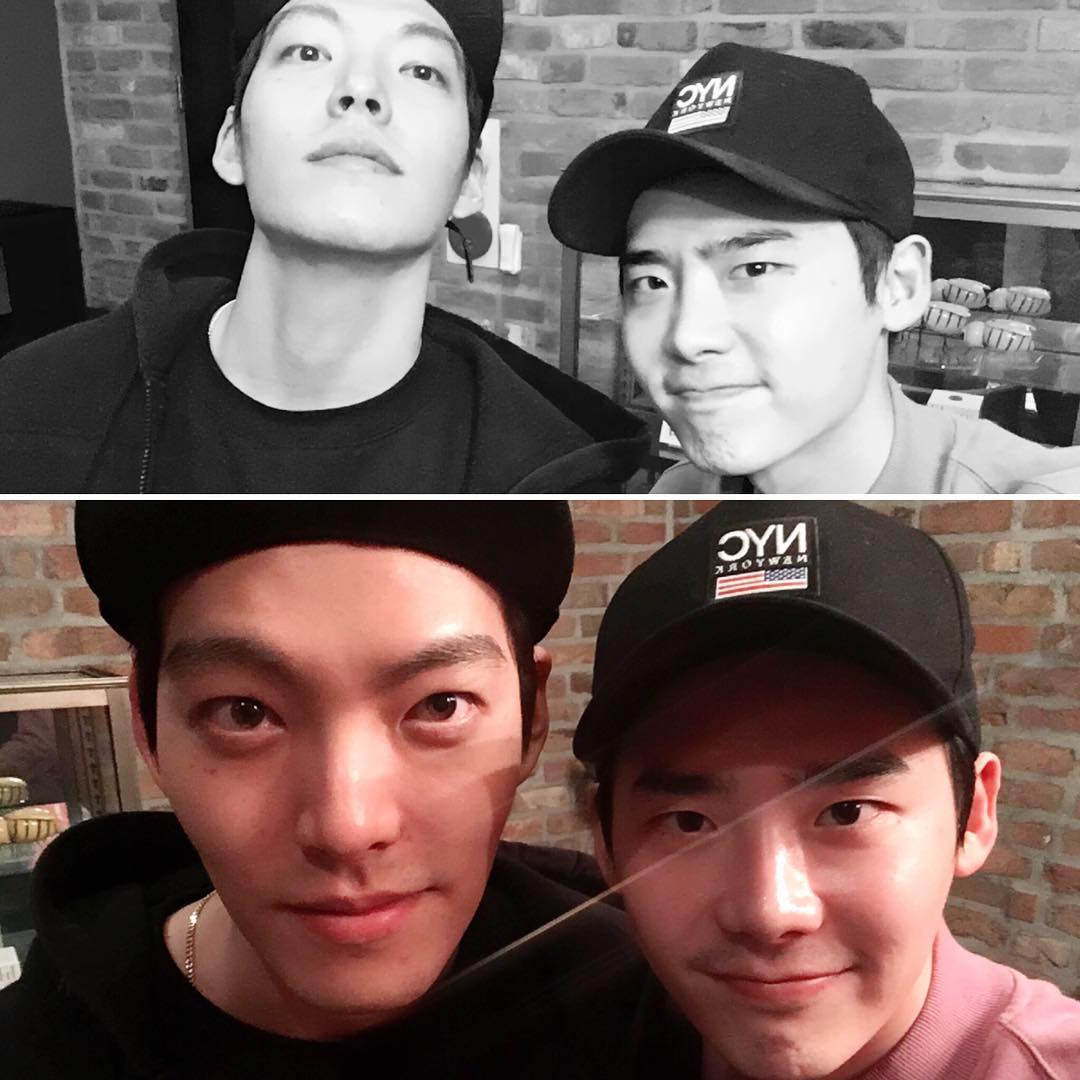 ADVERTISMENT - CONTINUE READING BELOW ↓
6. Kim Woo Bin is currently in a relationship with actress Shin Min Ah.
It was in 2015 when Kim Woo Bin and Shin Min Ah were revealed to be dating by Dispatch. It all started when they did a campaign for the clothing brand Giordano, and they soon developed feelings for each other. Six years later, the couple's relationship is as strong as ever.
One of the things we can't forget about the two was when Min Ah stayed by Woo Bin's side when he was diagnosed with cancer. She was even seen accompanying him at the hospital to receive treatment. If that's not true love, I don't what is. Right now, the couple is in talks to star in the new drama, Our Blues.
READ ALSO: Shin Min Ah And Kim Woo Bin's Relationship Timeline
7. According to Kim Woo Bin, his face is what differentiates him from other Korean actors.
Kim Woo Bin sat down with Esquire Korea last year and talked about what makes him attractive. He shared that his facial feature is what allows him to stand out: "Well, there's a lot of pretty and good-looking actors out there. I think having a unique face is my charm. I look a little different." We couldn't agree more! I mean, we can stare at those eyes forever. <3
ADVERTISMENT - CONTINUE READING BELOW ↓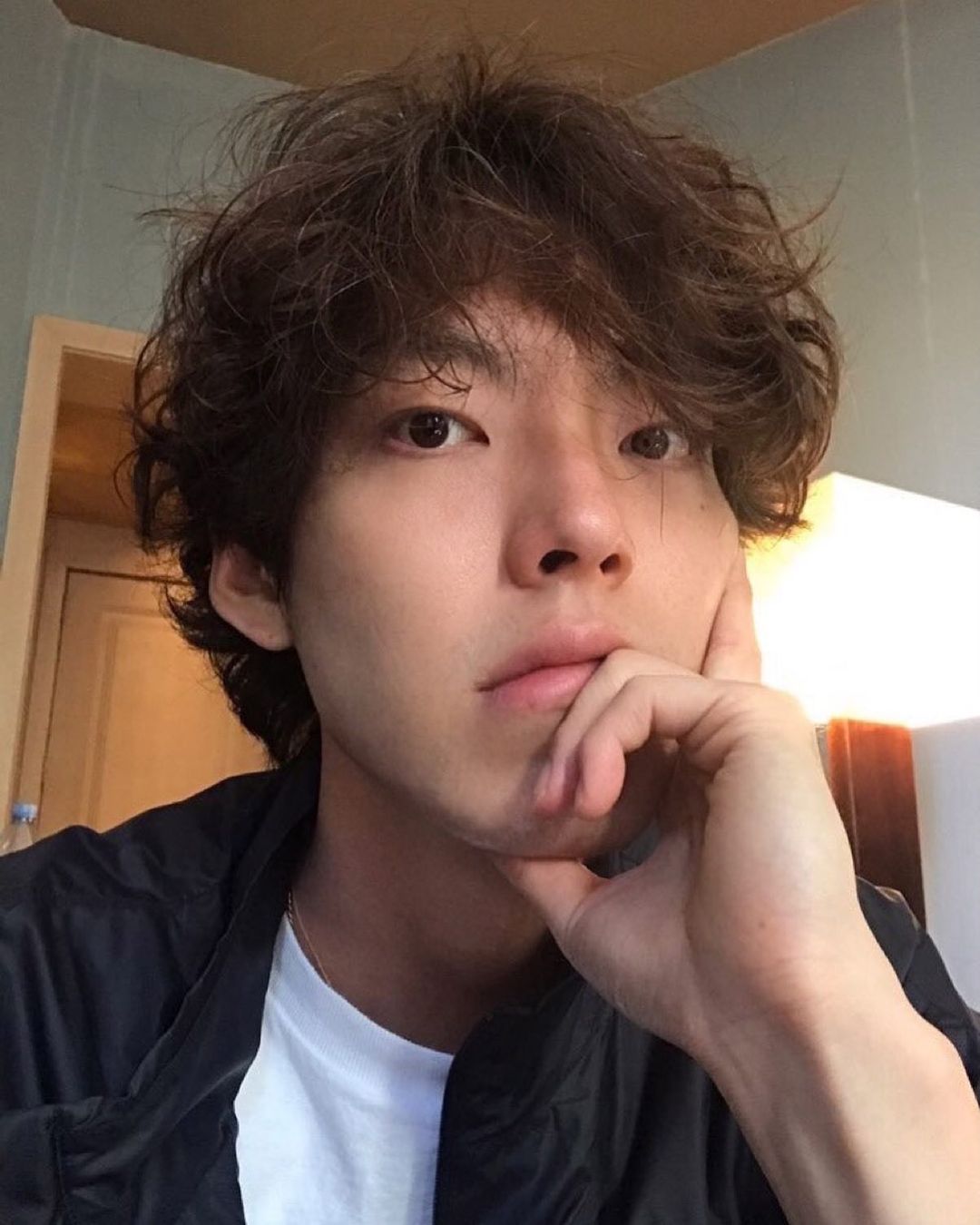 8. Kim Woo Bin is on Instagram.
The actor launched his IG account in November 2020 and so far, he has been blessing our feeds with selfies, behind-the-scenes clips, and his travels! We love it every time he posts a pic, so go and follow him @____kimwoobin to brighten your day.
ADVERTISMENT - CONTINUE READING BELOW ↓
Follow Hanna on Instagram.