Did Kylie Padilla just react to Aljur Abrenica's Facebook post through a series of IG Stories?
The actress took to the social media platform to post songs by female pop stars, with a noticeable theme to their title and lyrics.
First, she posted Adele's "Easy On Me," the chorus of which goes: 
"Go easy on me, baby
I was still a child
Didn't get the chance to
Feel the world around me
I had no time to choose what I chose to do
So go easy on me"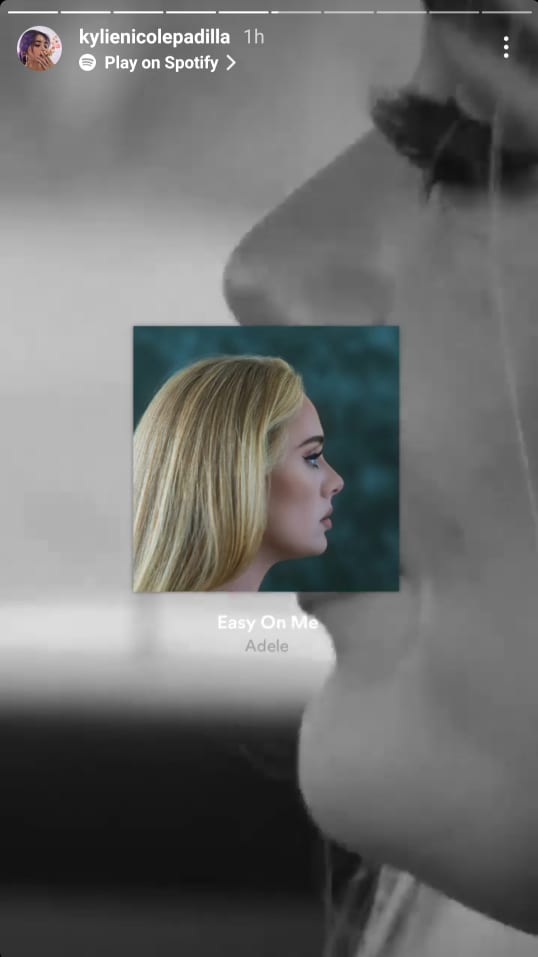 ADVERTISMENT - CONTINUE READING BELOW ↓

Next, she shared Billie Eilish's "Happier Than Ever":
"When I'm away from you (when I'm away from you)
I'm happier than ever (I'm happier than ever)
Wish I could explain it better (wish I could explain it better)
I wish it wasn't true, mm-hmm"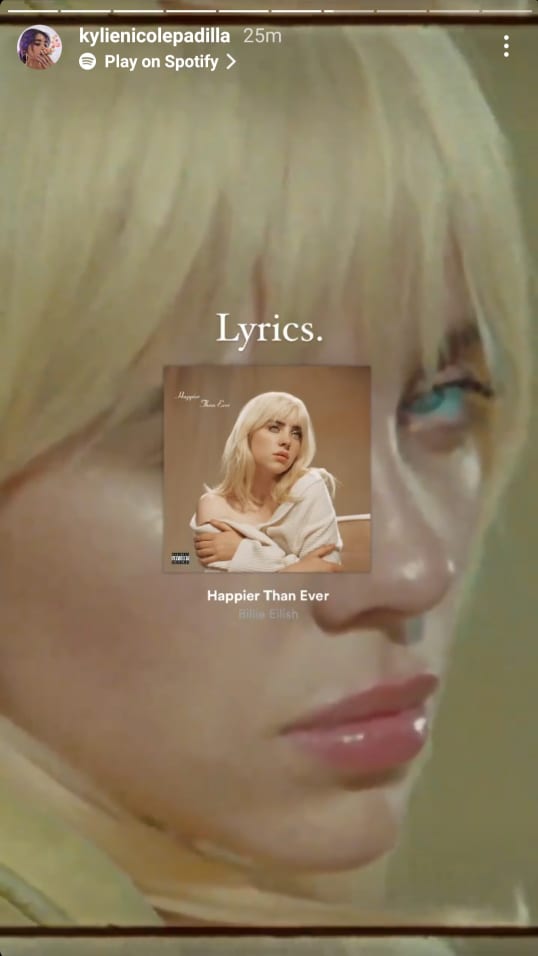 Another song she posted was Miley Cyrus' "Wrecking Ball." We all remember how the chorus of that goes.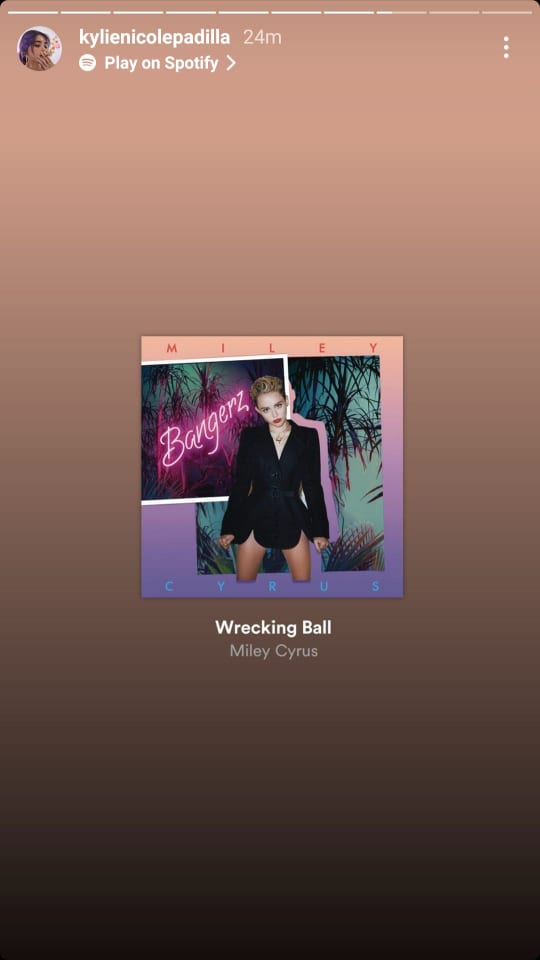 She also shared Lily Allen's "Smile":
"At first, when I see you cry
Yeah, it makes me smile
Yeah, it makes me smile
At worst, I feel bad for a while
But then I just smile
I go ahead and smile"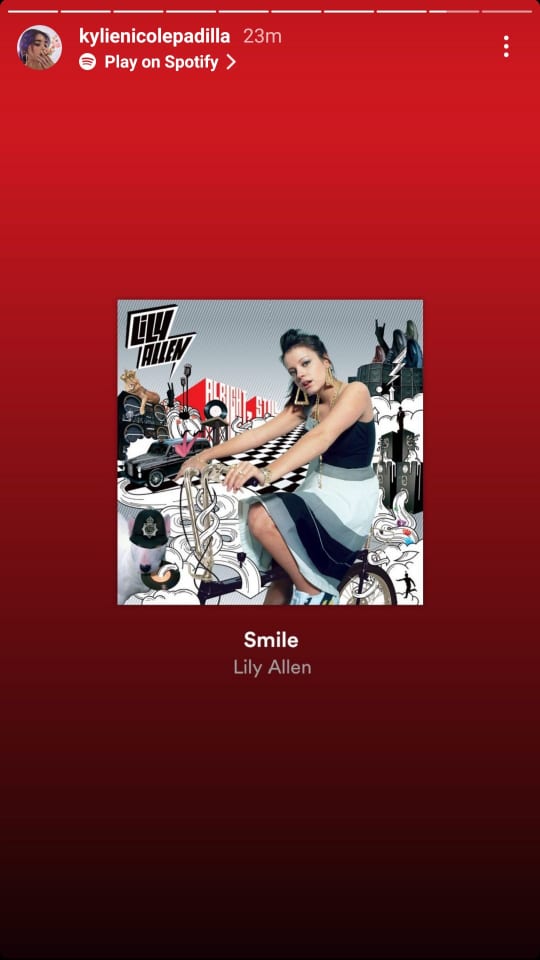 ADVERTISMENT - CONTINUE READING BELOW ↓

Finally, Kylie ended her string of IG Stories with the following quote from Rihanna: "Never underestimate a man's ability to make you feel guilty for his mistakes." This was a famous tweet of Rihanna's in 2012.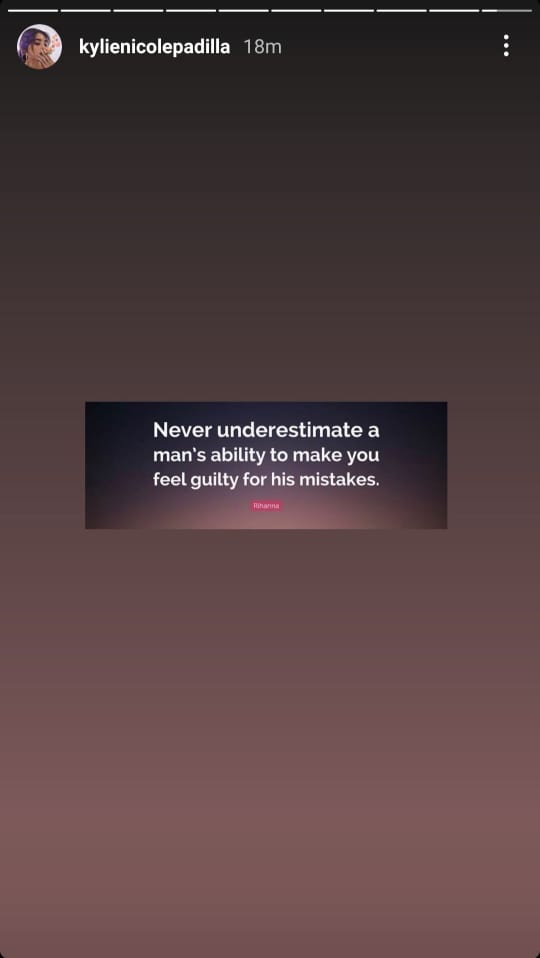 Was Kylie trying to send a message to her estranged husband through these songs and Rihanna's quote?
ADVERTISMENT - CONTINUE READING BELOW ↓
ICYDK, Aljur just wrote a lengthy Facebook post for Kylie where he challenges her to tell the public "who cheated first." In the post, Aljur insinuates that Kylie's statements have been out of "self-gain" and that she has been hiding the truth from netizens about the real reason behind their separation. He also seemed to be tired of people's accusations that he caused their split due to an affair.
"Don't hide and disguise your comments [and] statements for your self-gain," Aljur wrote. "Tell them who cheated first. Tell them who wrecked our family. Tell them why I gave up on you, not on our family. The people deserve to know."
"Tell them who are you with right now. Have the courage to settle this."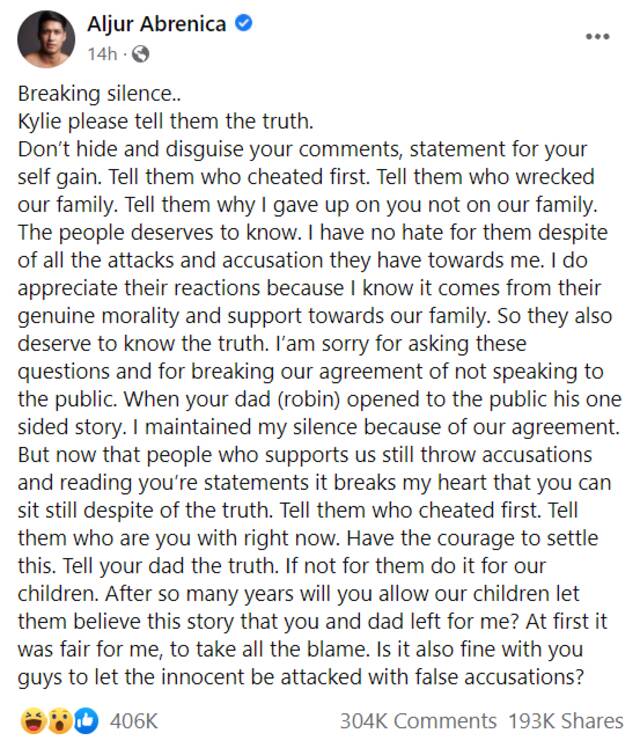 ADVERTISMENT - CONTINUE READING BELOW ↓
Kylie released a statement about her separation from Aljur in July, following her dad Robin Padilla's revelation in a vlog that their split had involved a third party. Currently, she and Aljur are focused on co-parenting their children, Alas Joaquin and Axl Romeo.
Recently, Aljur's Nerisa co-star AJ Raval confirmed that she and Aljur "understand" and "care for each other." The two were identified by netizens as they were holding hands while walking at a mall. AJ has also clarified that she is not the alleged third party involved in Kylie and Aljur's separation.
Kylie has previously denied that she is dating actor JM de Guzman. Kylie has expressed her desire for Aljur "to be happy," and that there is "no issue" if he dates other women.