Ah, there really is nothing like our ~first love~ and all the pure kind of romance that comes along with it! So for us to somewhat escape back to our youth, the home of Asian content, iQIYI, has a slew of YA titles for us this June. They've got K-dramas, C-dramas, and even an anime to fill our binge nights with fun, laughter, and loads of love.
Here are eight YA titles to watch on iQIYI:
1. Imitation
The plot, according to iQIYI: "Adapted from the popular webcomic of the same name, Imitation tells the story of South Korean idols who have real dreams and strive hard in the highly competitive idol era. It stars actors Jung Ji So (Parasite), Lee Jun Young (U-KISS), Jeong Yun Ho (Ateez), and Park Ji Yeon (T-ara). Ma-ha (Jung Ji So) is an idol trainee who is given a second chance to shine, Ryok Kwon (Lee Jun Young) is the leader of the popular idol boy group Shax, Lee Yu-Jin (Jeong Yun Ho) is an idol trainee and friend of Ma-ha, and La Rima (Park Ji Yeon) is a superstar singer—together they traverse the complicated world of the entertainment industry trying to make it to the top amidst blossoming friendship and romance."
2. My Roommate Is A Gumiho
The plot, according to iQIYI: "From the producers of What's Wrong With Secretary Kim comes My Roommate Is A Gumiho which stars Lee Hyeri and Jang Ki Yong. Shin Woo Yeo (Jang Ki Yong) is a handsome and smart professor but he's also a 999-year-old nine-tailed fox (gumiho). In order to become a human, he needs to collect enough human energy in his fox bead. Lee Dam (Lee Hyeri) is a college student who has never dated before. One day, after an incident, Woo Yeo's precious fox bead ends up in Lee Dam's body. The fox bead can only exist in a human body for one year before it destroys the human. Woo Yeo suggests they live together to figure out a solution and an unexpected cohabitation begins."
3. Love Revolution
The plot, according to iQIYI: "Produce 101 Season 2 and Wanna One's Park Ji Hoon and The Boyz' Kim Young Hoon star along with Lee Ruby (Memorist) in this hilarious rom-com about love at first sight but soon find themselves in a rollercoaster of emotions and circumstances as they get to know each other more."
Continue reading below ↓
Recommended Videos
4. At A Distance, The Spring Is Green
The plot, according to iQIYI: "At A Distance, The Spring Is Green is about people in their early 20s and the problems they face in university. Nam Soo Hyun and Yeon Joo, two boys with contrasting personalities, unexpectedly become friends when they work on a project together. The series stars Park Ji Hoon (Wanna One), Kang Min Ah (True Beauty), Bae In Hyuk (My Roommate Is A Gumiho), and Kwon Eun Bin (CLC)."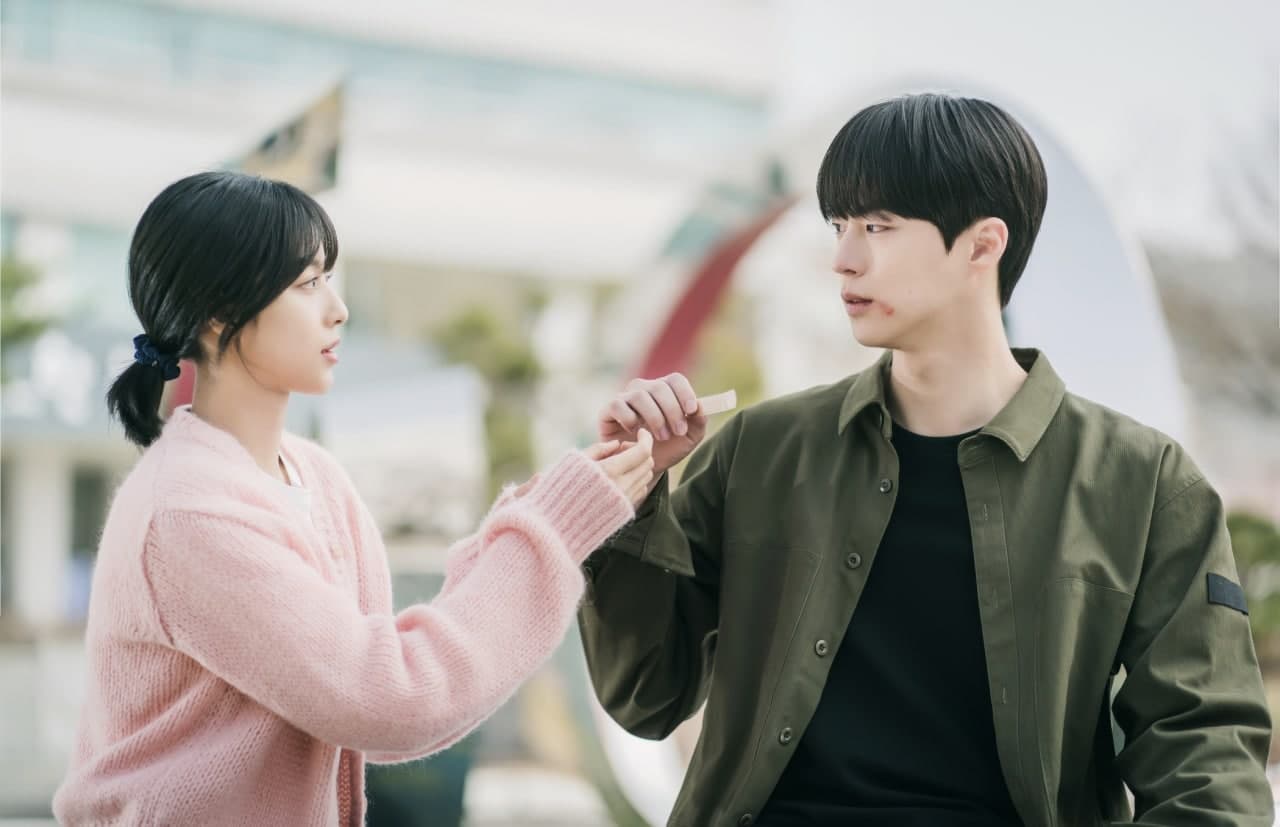 5. Moonlight
The plot, according to iQIYI: "Esther Yu from Chinese girl group THE9 stars opposite Chinese actor Ryan Ding (The Romance of Tiger And Rose) in Moonlight. They team up as newbie editor Chu Li (Esther Yu), a fresh Finance major graduate with a passion for publishing, and popular yet elusive author Zhou Chuan (Ryan Ding). Unbeknownst to them, they have been online friends for quite a while and it's only a matter of time before the truth is revealed as Chu Li braves the world of publishing industry while discovering authors with her unique vision."
6. Love Crossed
The plot, according to iQIYI: "Love Crossed follows a group of boys in an AR romance simulator game that created Love Boys, a group of perfect characters known as the Y4, which consists of Lu Xiao, Su Lie, Xu Nian, and Luo Ke. But in reality, the characters are created based on data collected by Yaoyu Inc. from the real-life idol group G4. Unlike their virtual counterpart, G4 is a group full of flaws, not to mention they are unbelievably dense when it comes to love. When a girl named Jiang Kele and her friend Guan Qian Ya stumbled upon the dark conspiracy and secrets behind the success of Love Boys, it inspired the G4 to fight against the system but things are not as easy as they thought it would be."
7. Love Scenery
The plot, according to iQIYI: "Xu Lu (Empresses In The Palace) stars in Love Scenery opposite Lin Yi (Put Your Head On My Shoulder). In Love Scenery, Xu Lu plays an idol singer who shines brightly on the stage turns out to have the gaming skills of an elementary school student. Meanwhile, Lu Jing (Lin Yi) is a smart and handsome university student who's immersed in the game, not knowing that his beloved idol is on the other side of the screen. Through interlaced time and space, an online crush turns into a budding love."
8. Given
The plot, according to iQIYI: "Genre-breaking Given is an anime about the two male leads' bond and affection. When Ritsuka Uenoyama started to lose interest in his passions, such as basketball and playing the guitar, he eventually encounters Mafuyu Sato whose guitar strings got broken. Ritsuka then suggests having it replaced. From the fateful meeting, the two boys develop an unbreakable bond that uplifts each other on continuing their passion for music."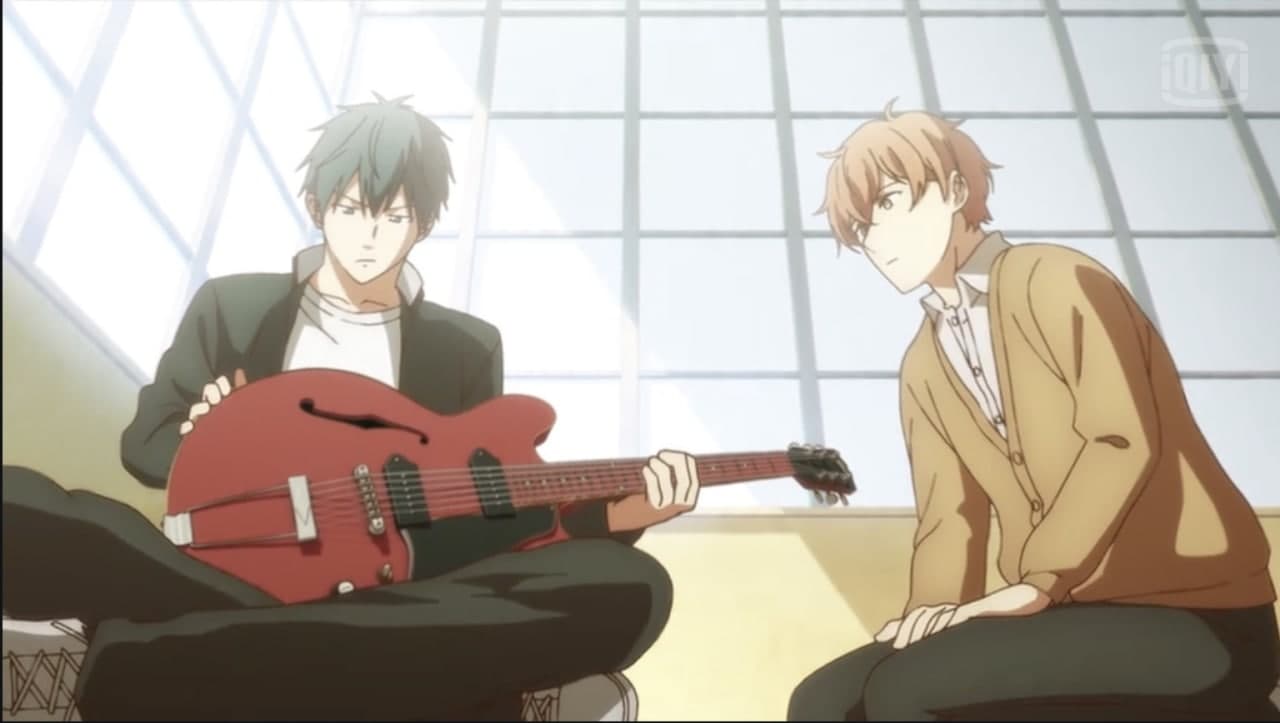 ***
We're officially on Viber! Be part of our growing community and subscribe to Cosmopolitan Philippines now!