One drama that's been on our radar since early this year is Record Of Youth. The hype around the coming-of-age series was only fitting: This was to be Park Bo Gum's last drama before he enlisted in the navy and Park So Dam's first acting project after her Oscar-winning film, Parasite. We're only a few episodes in Record Of Youth, but we can attest that this top-rating drama has already charmed our hearts!
More on Record Of Youth!
5 Relatable Fangirl Moments From 'Record Of Youth' (So Far)
A Guide To Park Bo Gum's Many Odd Jobs In 'Record Of Youth'
Aww, Park Bo Gum Sang A BTS Song In 'Record Of Youth' Episode 2
Record Of Youth tells the stories of three 26-year-olds in Seoul—Sa Hye Jun (Park Bo Gum), An Jeong Ha (Park So Dam), and Won Hae Hyo (Byeon Woo Seok)—and the struggles they go through to achieve their dreams.
ADVERTISMENT - CONTINUE READING BELOW ↓
Sa Hye Jun is a down-on-his-luck model who dreams of becoming an actor. He comes from a poor family and so many things aren't working out for him—his unsupportive father and brother, industry people who take advantage of him, and his looming military enlistment—but he still keeps his head held high and takes on several odd jobs to make ends meet.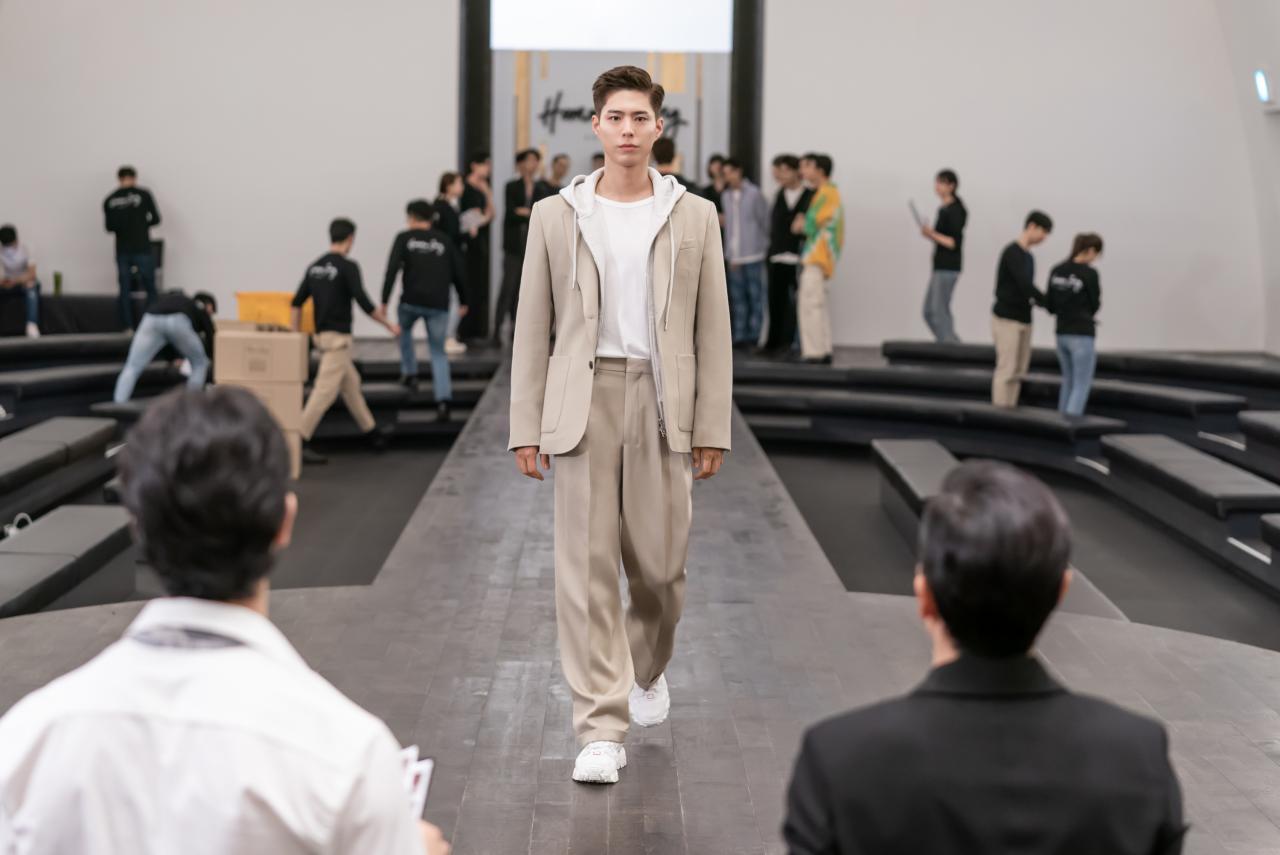 An Jeong Ha left her secure corporate job to become a makeup artist, but she isn't having the best experience starting from the bottom. She's been a longtime fangirl of Hye Jun, and after a chance encounter with him at a fashion show, forms a friendship with him.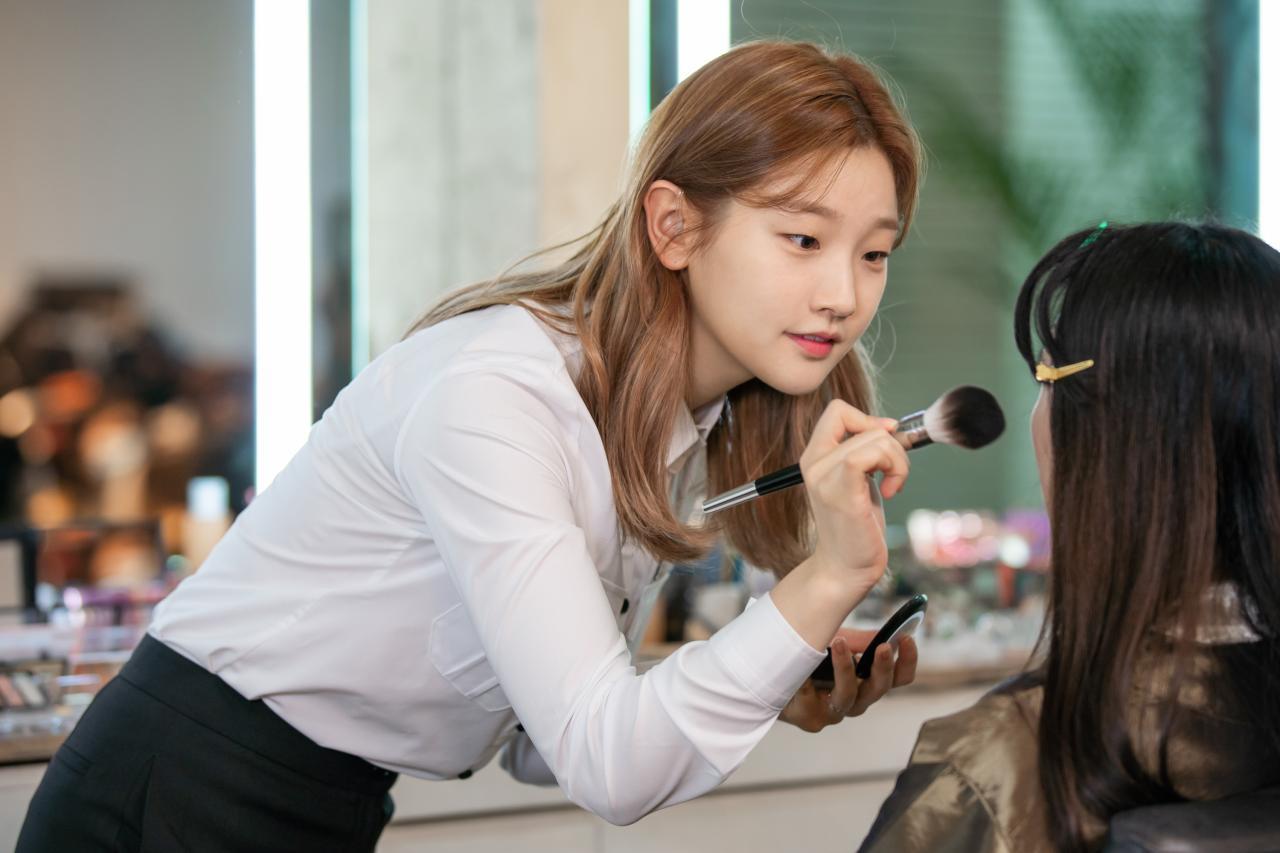 ADVERTISMENT - CONTINUE READING BELOW ↓
Top model Won Hae Hyo seems to have it all: a blossoming acting career, a supportive family, and money to keep him afloat. He's also been best friends with Hye Jun since they were kids despite their different backgrounds. They're both chasing after the same dream, but soon find out that connections—and privilege—do open doors.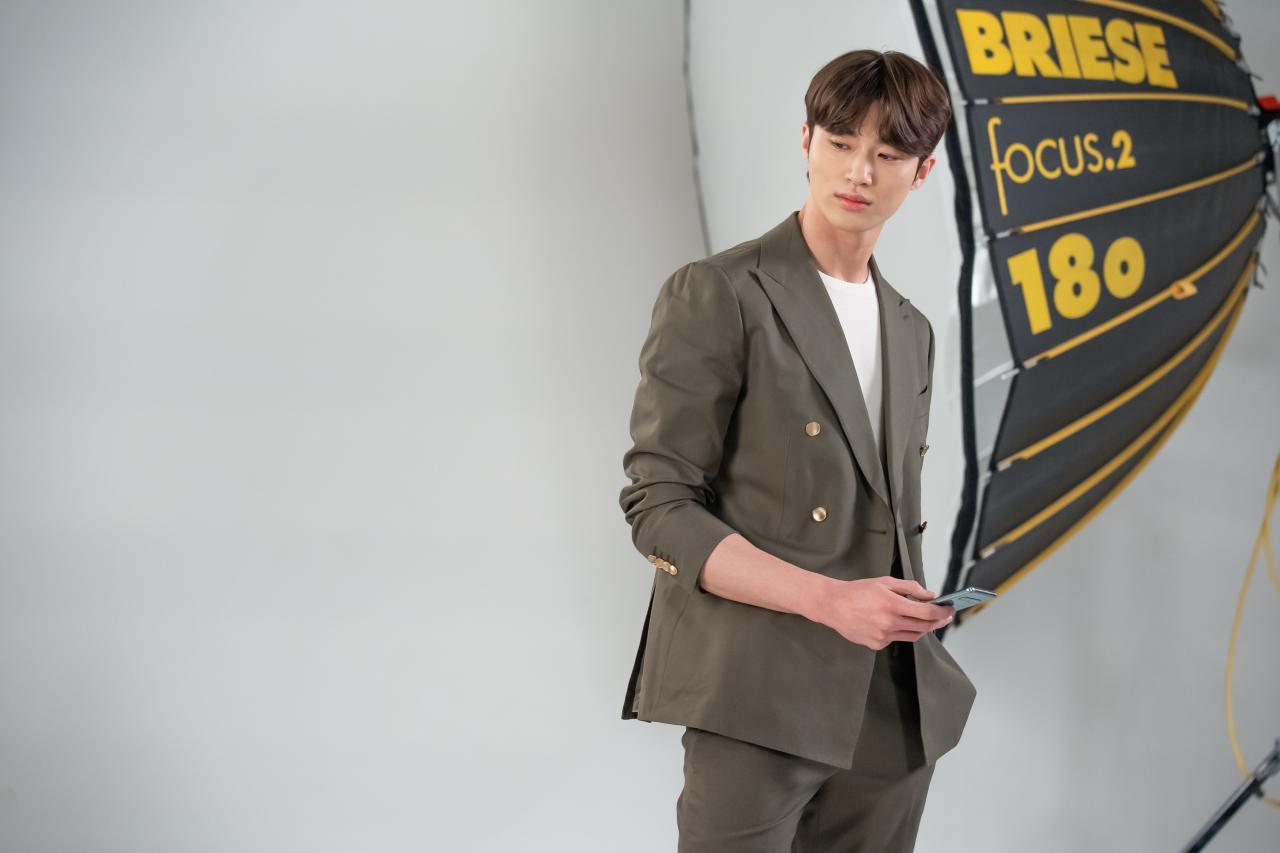 ADVERTISMENT - CONTINUE READING BELOW ↓
To get to know more about Record Of Youth, check out this exclusive interview with the cast from Netflix!
On their characters:
Park Bo Gum: Hye Jun is very rational and independent in his values. He is truthful and has strong preferences, so I tried to become more similar to him while filming.
Park So Dam: An Jeong Ha is a cool person who doesn't rest and persistently works toward the goals she sets out.
Byeon Woo Seok: Won Hae Hyo is a person who can't stand attention around him having an advantage from being born with a silver spoon. While he may appear worriless and happy to others, he has a lot of inner pain and works hard. Please empathize with Hae Hyo and cheer him on.
On how they prepared for their characters:
Park Bo Gum: I took diverse reference materials such as fashion show runway videos, pictorials, and interviews into account while practicing in my spare time. People around me told me that confidence is the key. I faced everything while having confidence…In everyday life, Hye Jun is an average youth in his 20s silently moving towards his goals. I tried to portray a realistic person around my age who has a dream.
ADVERTISMENT - CONTINUE READING BELOW ↓
Park So Dam: Jeong Ha wears a wireless earpiece for communication when she works. While working, sometimes you can't hear well and it can feel uncomfortable. It made me think of how staff members working in salons must have a difficult time.
Byeon Woo Seok: There are fashion show scenes in the drama and even though I've walked a lot of runways, I felt nervous when we were filming. I prepared well by watching videos of my past runway walking and I practiced through simulations.
On youth:
Park Bo Gum: I think youth is your heart when you start something new regardless of age.
Park So Dam: Youth is constantly taking on challenges and growing as a person.
Byeon Woo Seok [referencing Samuel Ullman's Youth]: Like the poem says "youth is not a time of life; it is a state of mind…as long as your aerials are up, to catch the waves of optimism, there is hope you may die young at 80." Youth has no time limit.
ADVERTISMENT - CONTINUE READING BELOW ↓
On their on-set chemistry:
Park Bo Gum: We were always so happy that we couldn't stop laughing which lead to having to retake scenes. I was very joyful on my way to filming.
Park So Dam: The filming set was happy and cheerful. The fashion show scene filming which a lot of models and staff members worked on preparing was the most memorable. Please watch Jeong Ha as her heart races.
Byeon Woo Seok: I was able to learn a lot and have fun filming thanks to Park Bo Gum and Park So Dam who opened their hearts to me and approached me comfortably. It felt like time flew by even though we didn't do anything special, and like spending time with friends. I am confident that the fun and pleasant atmosphere on set will translate to the screen.
Why we should watch Record Of Youth:
Park Bo Gum: There's a lot of fun in watching the changing feelings of Hye Jun and all of the characters.
ADVERTISMENT - CONTINUE READING BELOW ↓
Park So Dam: Record Of Youth is a healing drama where you can see stories about love, friendship, and family. Youths with different personalities meet, worry, and fight. You can empathize and heal as you see them go through their lives.
Byeon Woo Seok: It's a drama for youths who don't despair at reality and work hard. It's also a wonderful show that makes you think about the hearts of family and friends. There are gem-like lines that linger in your heart and the director's detailed directing is the biggest charm. It's created with a fun and warm perspective that shows the worries that youths these days have which anyone can relate to. Each character has characteristics viewers will be able to relate to, so I think viewers will be able to enjoy the drama in an additional way if they think about the characters' hearts.
New episodes of Record Of Youth are available on Netflix every Monday and Tuesday night at 9:30 p.m.
ADVERTISMENT - CONTINUE READING BELOW ↓
***
What does your zodiac sign say about you? Subscribe to Cosmopolitan Philippines and find out!
Follow Jacinda on Instagram.