Following the confirmation that the SBS drama, Joseon Exorcist, has been terminated after airing only two episodes due to historical distortion, the upcoming JTBC series Snowdrop starring Jung Hae In and BLACKPINK's Jisoo is now facing a similar issue. 
What is the plot of Snowdrop?
Set in Seoul in the year 1987, Snowdrop follows the story of two university students named Young Cho (Jisoo) and Soo Ho (Jung Hae In). One day, a wounded Soo Ho appears in the female dorm, and Young Cho decides to take care of him even if it means risking her life. The K-drama has a star-studded lineup: Kim Hye Yoon, Yoo In Na, Yoon Se Ah, and Jang Seung Jo are all part of the roster. Snowdrop is written and directed by the same creators that produced the high-rating drama, Sky Castle, and will be released this year.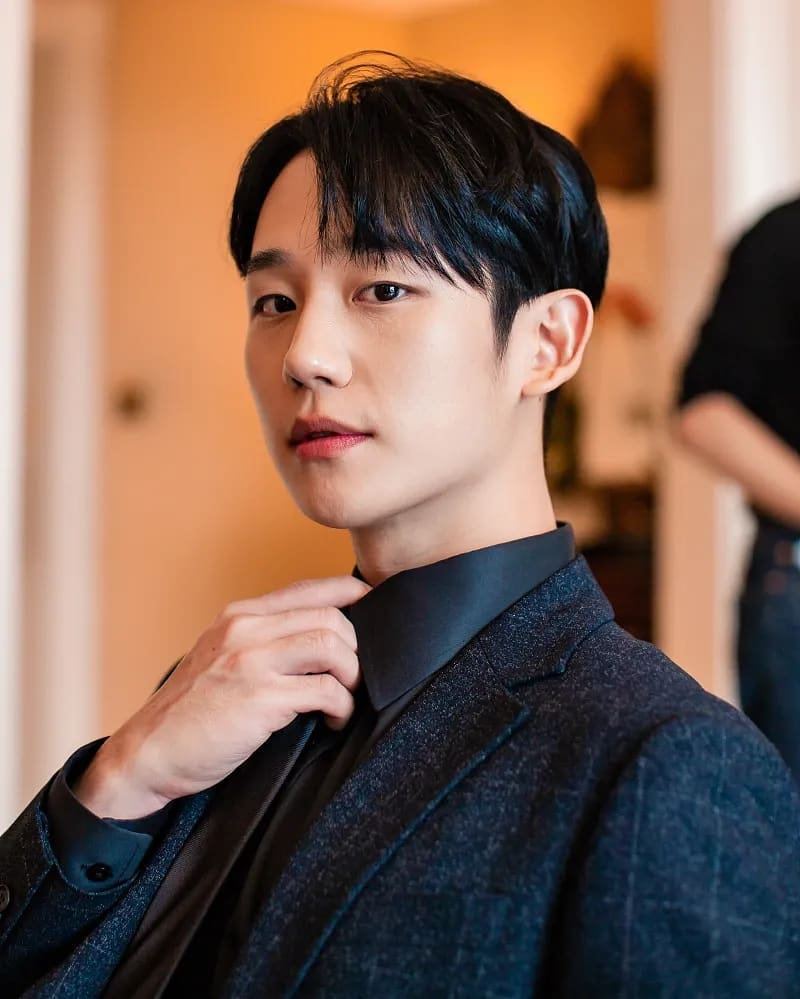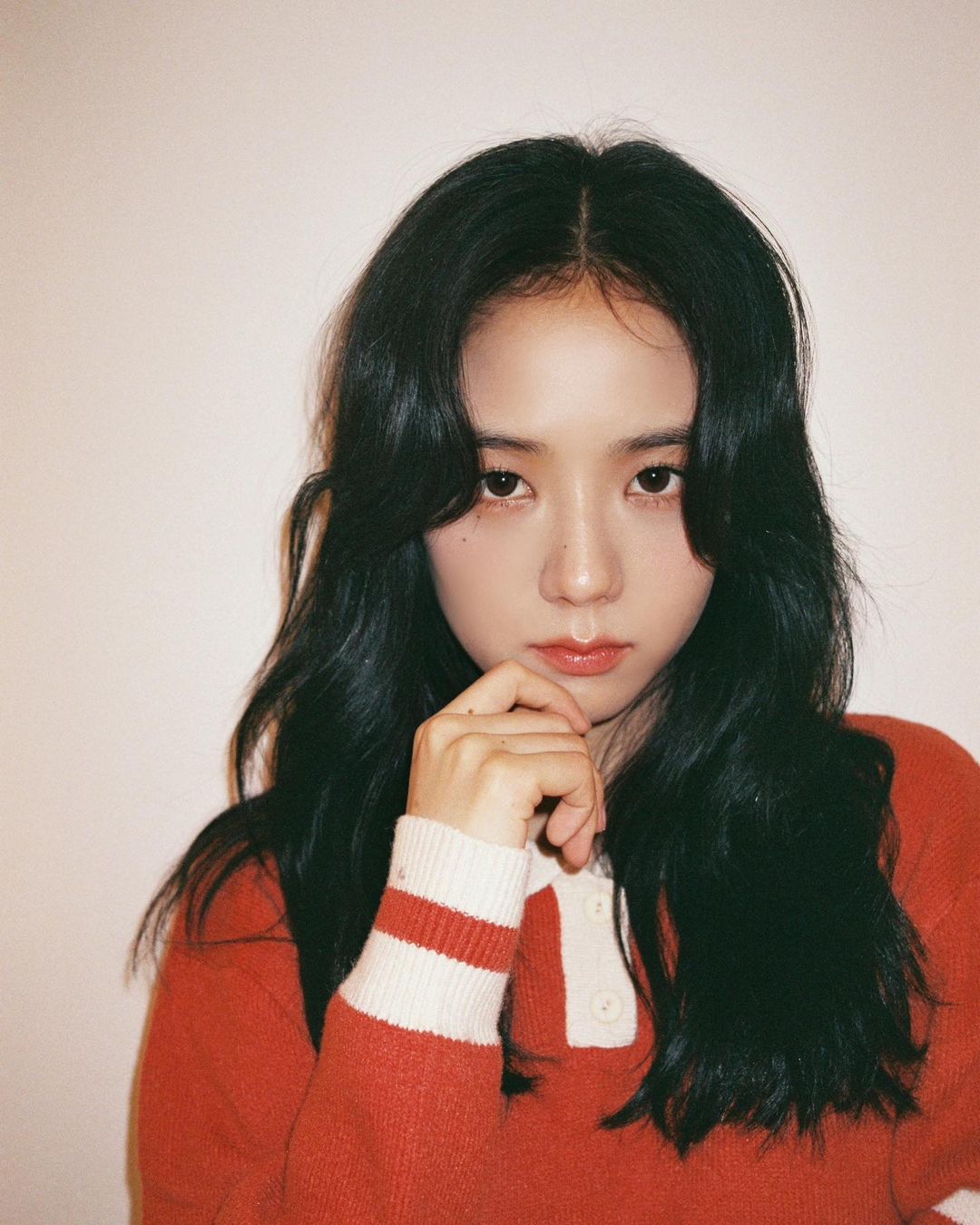 What is the issue surrounding Snowdrop?
Over the weekend, it was said that Snowdrop has already received disapproval prior to its airing due to a leaked synopsis of the drama. In a story by Soompi, it was reported: "According to these online sources, the male lead is a spy who has infiltrated the activist movement, while another male character is a team leader at the Agency for National Security Planning (NSP) but is described as being straightforward and just." 
Continue reading below ↓
Recommended Videos
ICYDK, 1987 is a significant year in South Korean history because it was the time when they were fighting for their democracy after being ruled by a dictatorial government. Also known as the June Struggle, it was a turning point in the country where student activists were tortured and killed. Soompi also mentioned that the NSP "would have been part of the authoritarian regime at the time."
Snowdrop was also criticized because some character names are identical to the democratic activists during that year, based on a report by Yonhap News Agency. Because of these, people are speculating that the drama will glamorize the spy agency and it will touch a sensitive topic that South Korea has gone through. 
As of present, more than 100,000 South Koreans filed a petition to cancel Snowdrop through the official website of South Korea's president, Moon Jae In. 
JTBC issues statement following the controversy
On March 27, Snowdrop's broadcasting channel, JTBC, released a statement and clarified that the drama does not romanticize the life of a spy. They added that Snowdrop "is a black comedy that satirizes the presidential elections taking place in the 1980s under a military regime during the North-South tension on the Korean peninsula. It is also a melodrama about the young men and women who were victims of that situation." They also explained that the leaked synopsis is a theoretical work and is unrelated to Snowdrop's actual storyline. JTBC concluded the statement with: "We ask that you refrain from reckless speculation about a drama that has not even been revealed."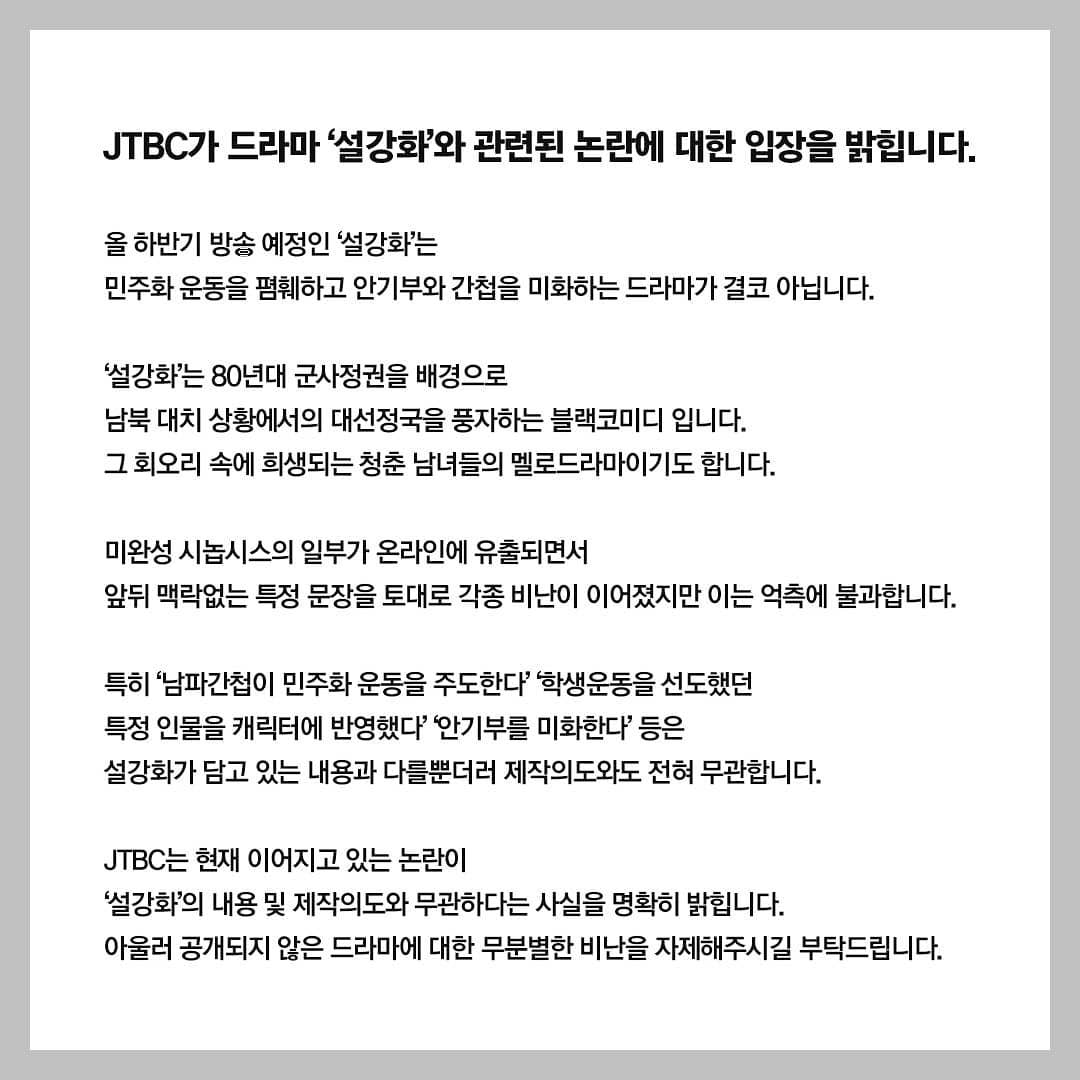 However, it was reported that the announcement only caused more fury from the South Korean audience and they were expecting a more detailed explanation from JTBC. 
This is a developing story. We'll update the article with more details as they come out.
Follow Hanna on Instagram.
K-UPDATES