2020 has given us some of the best K-dramas we've ever seen. The latest on our list? Netflix's Start-Up.
Start-Up brings us to the world of start-up companies and the youth who dared to dream. NGL, it didn't entice me at first. Maybe it's because I'm into slice-of-life K-dramas more. Or that I don't really know a lot about technology. I also hate waiting for days to watch the next episode of a drama. But just like what they often say, you don't really judge a book by its cover. Or in this case, you shouldn't judge a K-drama based on its Wikipedia description.
Start-Up has had me waiting for the clock to strike 9:30 p.m every weekend, and I know that everyone else does the same. Let me share why I'm so hooked on this show starring Bae Suzy, Nam Joo Hyuk, and Kim Seon Ho, and *maybe* persuade you to watch it.
ADVERTISMENT - CONTINUE READING BELOW ↓
The uncomplicated but genius plot will keep you hooked
During the show's press con, Director Oh Choong Hwan mentioned that he didn't want to create a drama that's too difficult to understand. Instead, it should be easy to follow. The four main characters have their own narratives yet their stories are flawlessly intertwined. It veers away from the typical K-drama formula that has a lot of detours that will confuse the hell out of you. Here, you don't need to use a lot of brain cells to decipher what's going on—Start-Up's storyline is simple, well-written, and not cliché.
It realistically shows the struggles of young people trying to reach their dreams
Start-Up shows the humble beginnings of entrepreneurs and how they work tirelessly to rise to the ranks. It depicts how success is not an overnight thing. Despite this, the drama is not dragging or too heavy at all. They show these scenes over and over without making it dull to watch. 
ADVERTISMENT - CONTINUE READING BELOW ↓
Recommended Videos
Another realistic point would be how other people's lives seem picture-perfect from the outside, but in reality, it's is the exact opposite. Everyone has a story to tell, and Start-Up shows that.
You will get attached to the characters
Whatever Seo Dal Mi (Bae Suzy) sets her heart on, she would *almost* always get it. Like when she thought she'd be promoted but instead she was asked to leave. This is all because she lacks an educational background and connections. Nonetheless, Dal Mi has that passion that has been burning for years which drives her to go for that dream. No matter how many setbacks and unfortunate events have come her way, she always pushes herself to go on.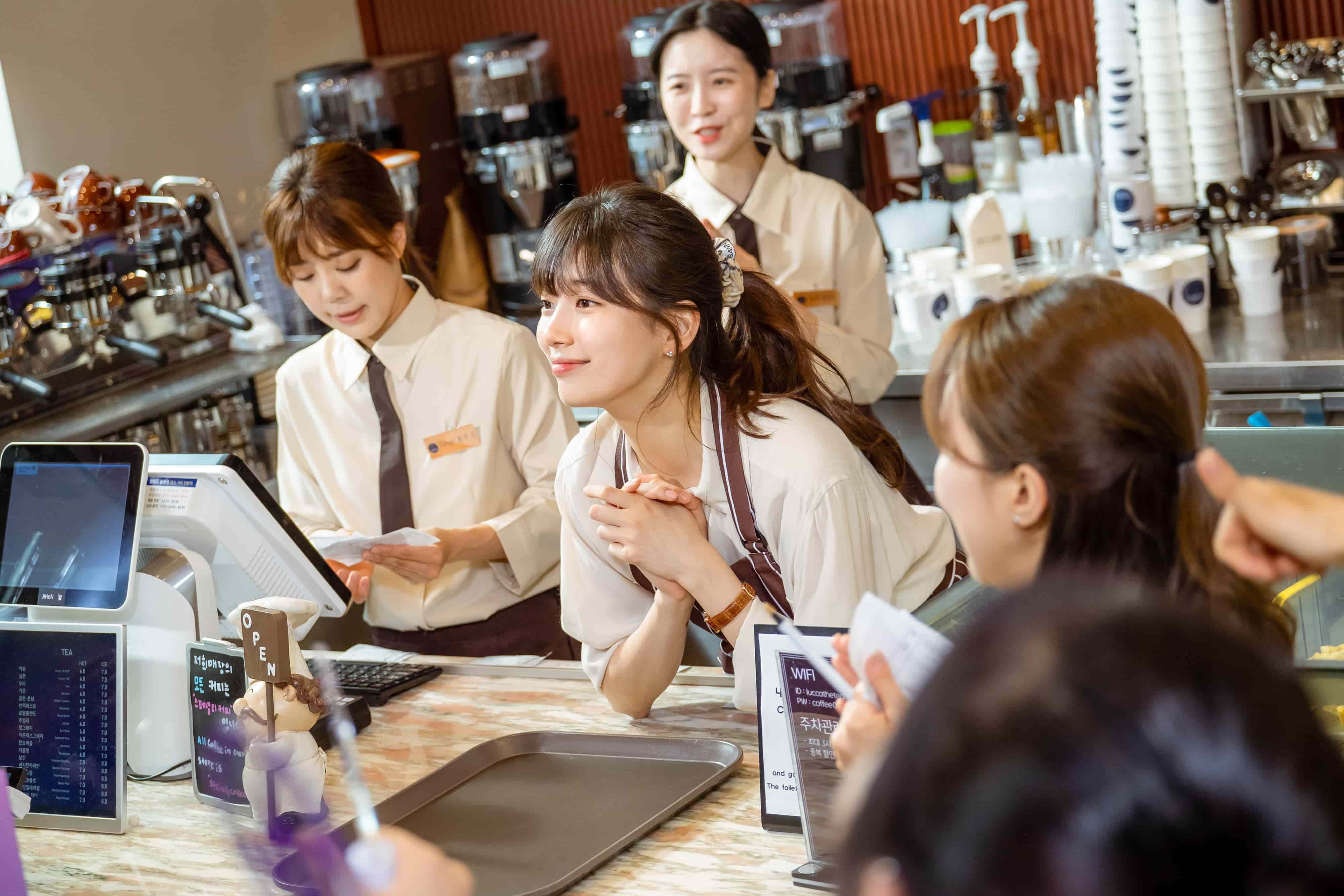 ADVERTISMENT - CONTINUE READING BELOW ↓
Don't let this confuse you: There are two Nam Do Sans in the story. There's the Do San that Dal Mi has been exchanging letters with since her teenage years. His real name is actually Han Ji Pyeong (Kim Seon Ho), an orphan who met Dal Mi's halmeoni (grandmother) when he was young. He wrote letters to Dal Mi after halmeoni asked him to do so in order to make her granddaughter happy. And so he pretended to be Nam Do San, a random name they saw in the newspaper! Years after, Ji Pyeong becomes a trailblazer in the tech industry as a senior team leader at SH Venture Capital. He has a sharp eye when it comes to investing, and an equally sharp tongue as well.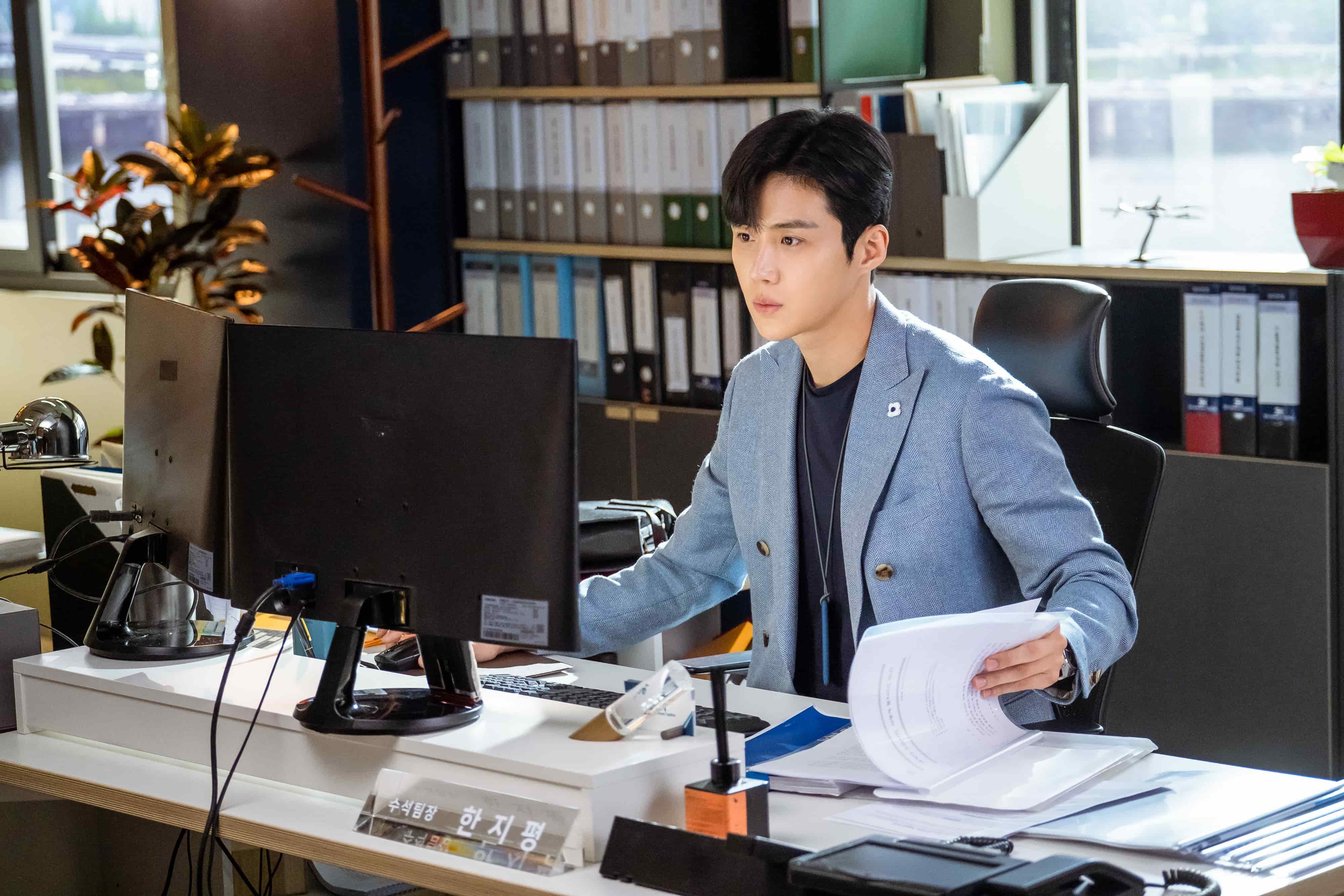 ADVERTISMENT - CONTINUE READING BELOW ↓
As for the *real* Nam Do San (Nam Joo Hyuk): He was a Math prodigy, celebrated for his intelligence. Even with his gift, growing up wasn't easy for Do San. He was once the pride of his family, but things changed when he got older. He sets up Samsan Tech, a business with his friends, which keeps on failing no matter what they do.  In contrast to Ji Pyeong, Do San is awkward yet adorable, and enjoys simple joys such as knitting (this endearing quality of him will make your knees weak, promise!).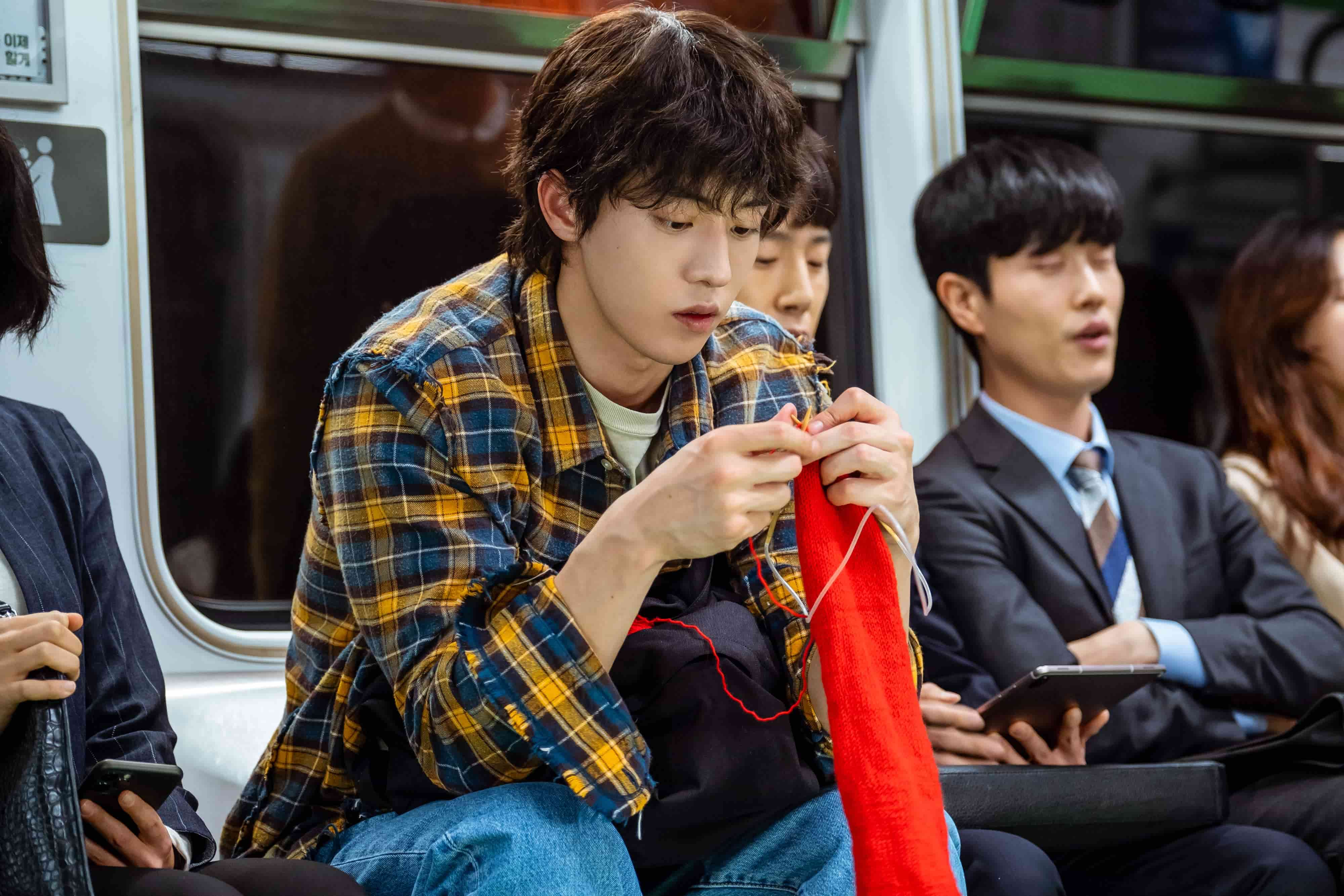 ADVERTISMENT - CONTINUE READING BELOW ↓
And then there's Dal Mi's estranged sister, Won In Jae (Kang Han Na). When the two were separated, her mom met an affluent businessman, turning her into a second-generation chaebol. She's pretty, she's smart, and paired with her fierce determination, she is unstoppable. Still, everyone thinks that she mooches off from her step-father's success, which In Jae uses as motivation to thrive on her own.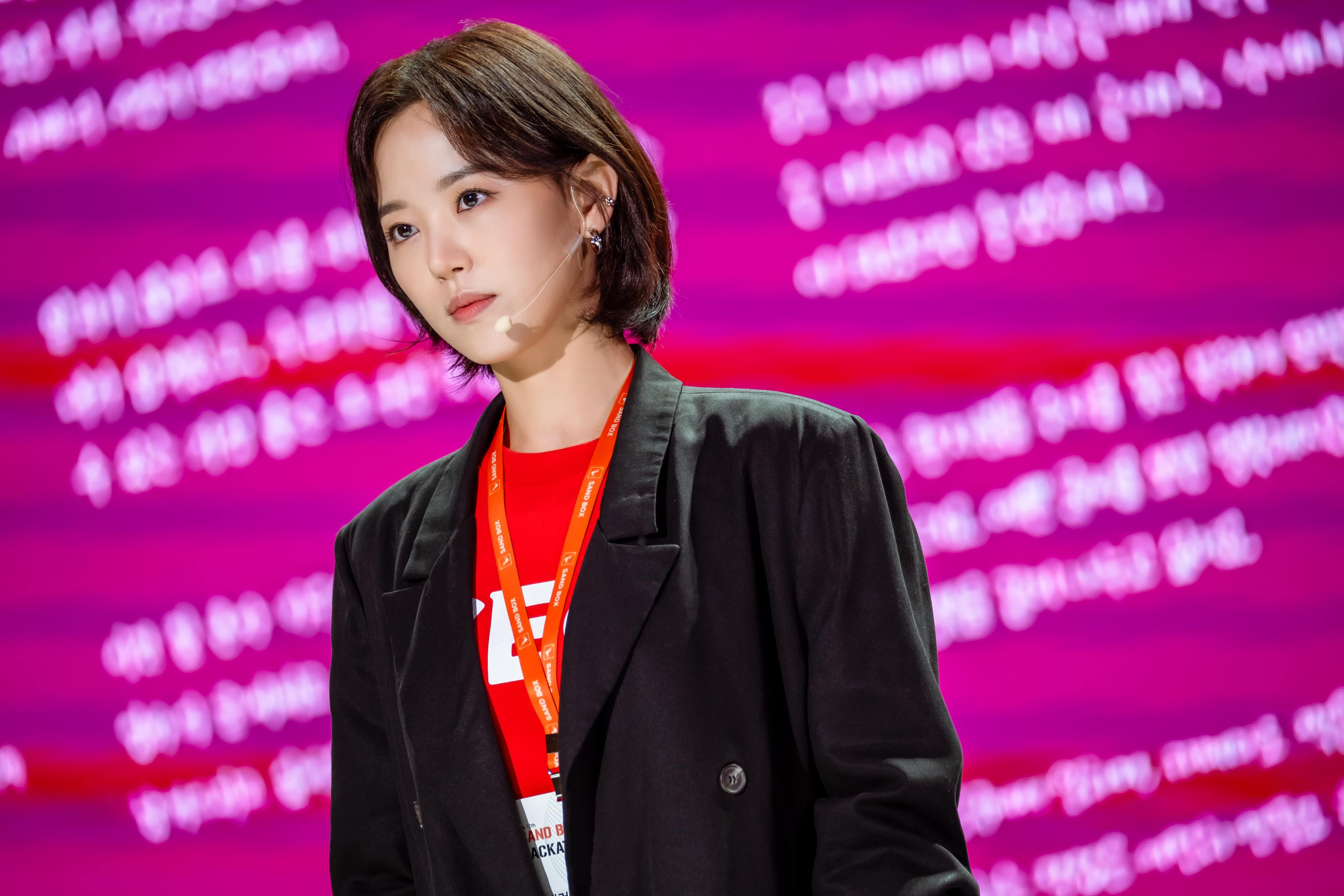 ADVERTISMENT - CONTINUE READING BELOW ↓
The Start-Up cast members are all just. so. good.
The production team couldn't have picked a better cast. This is Suzy's first tvN project and although she has already starred in numerous hit K-dramas before, Start-Up highlighted her effortless charm in acting. This girl is a natural in her field!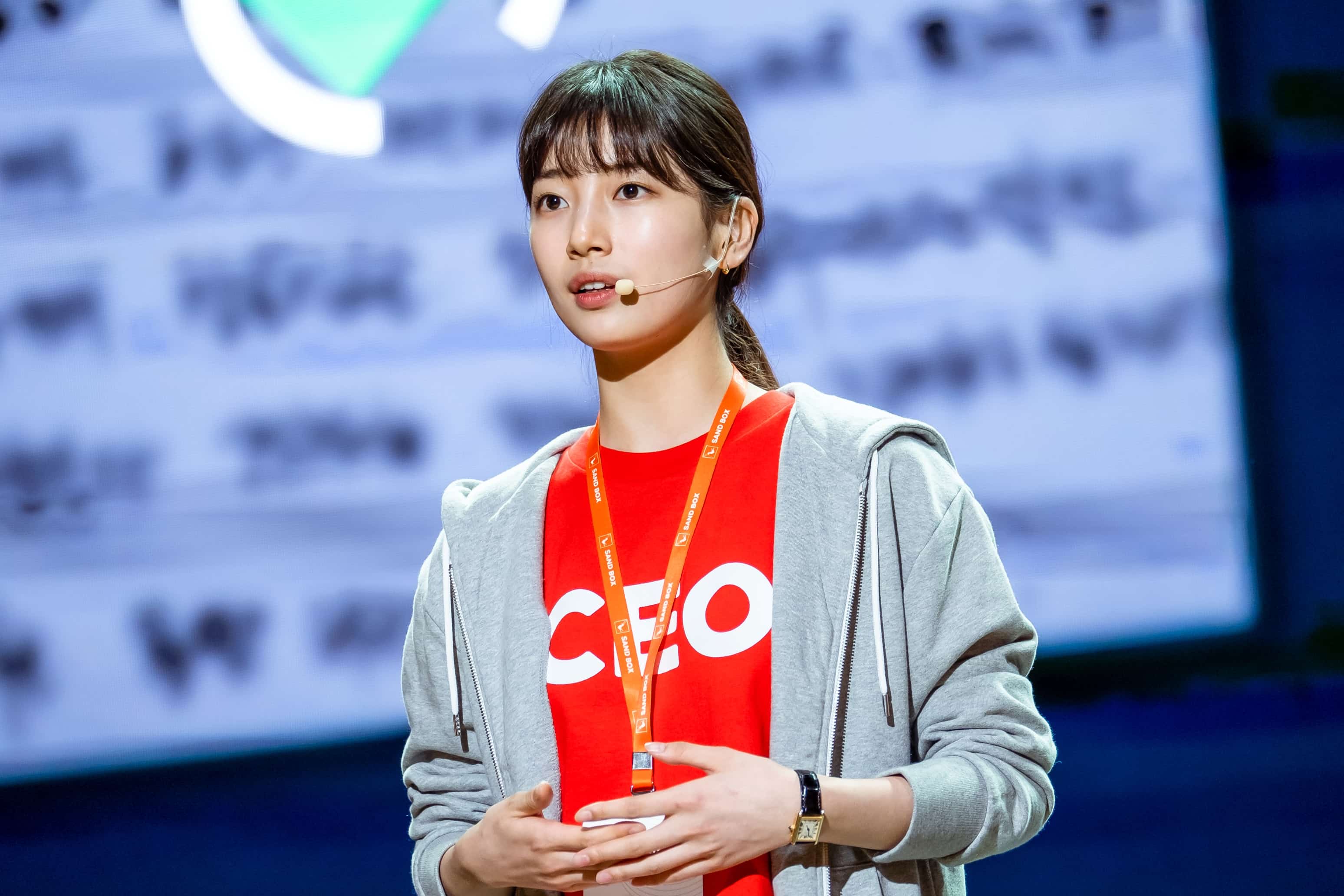 ADVERTISMENT - CONTINUE READING BELOW ↓
I don't know about you, but I think Nam Joo Hyuk being Nam Do San is his best role yet! I loved him in Weightlifting Fairy Kim Bok Joo but Start-Up showed a different, more endearing side of him.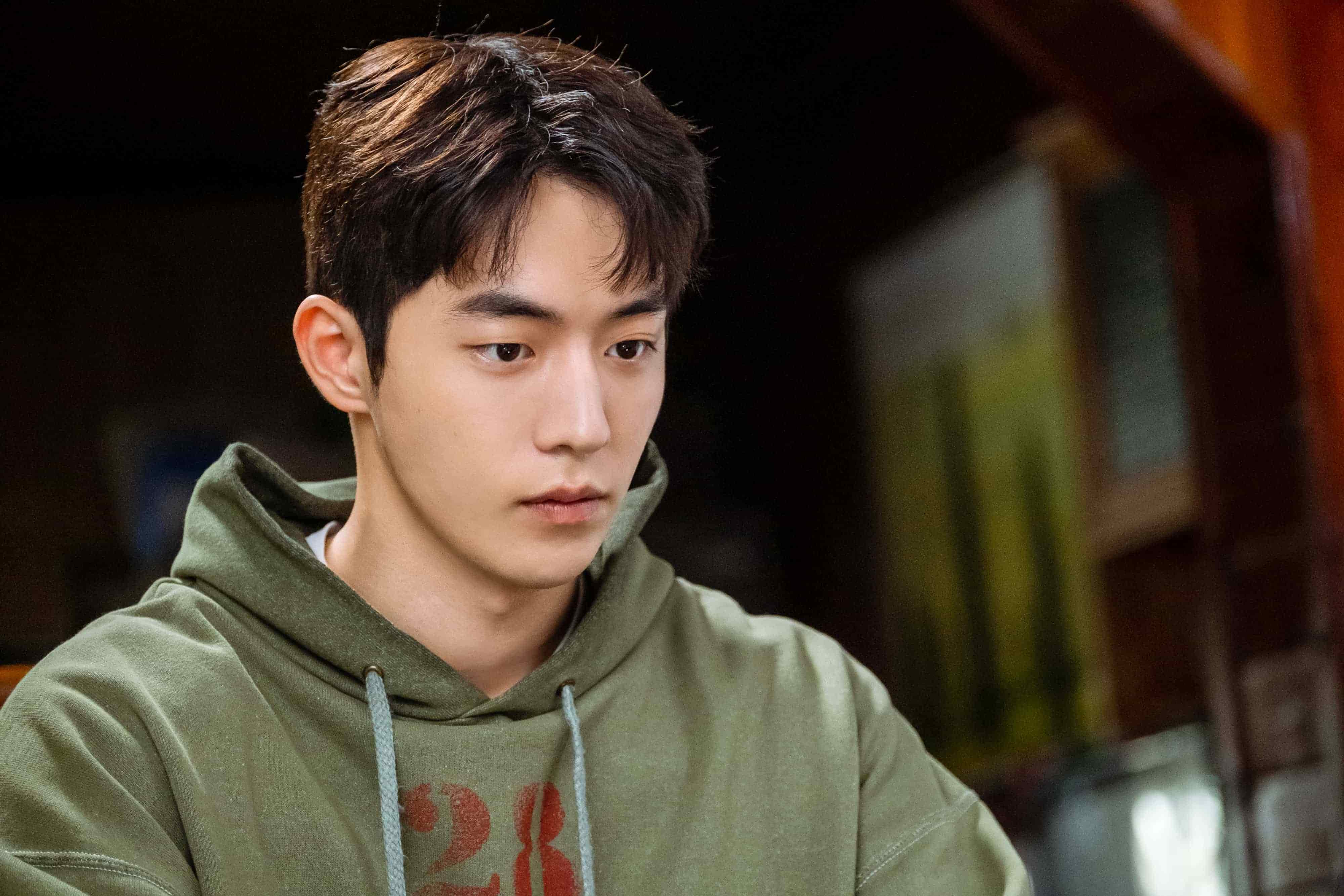 Kang Han Na, who is a complete sweetheart in real life according to her friends, showed her versatility in her portrayal as Won In Jae. 
ADVERTISMENT - CONTINUE READING BELOW ↓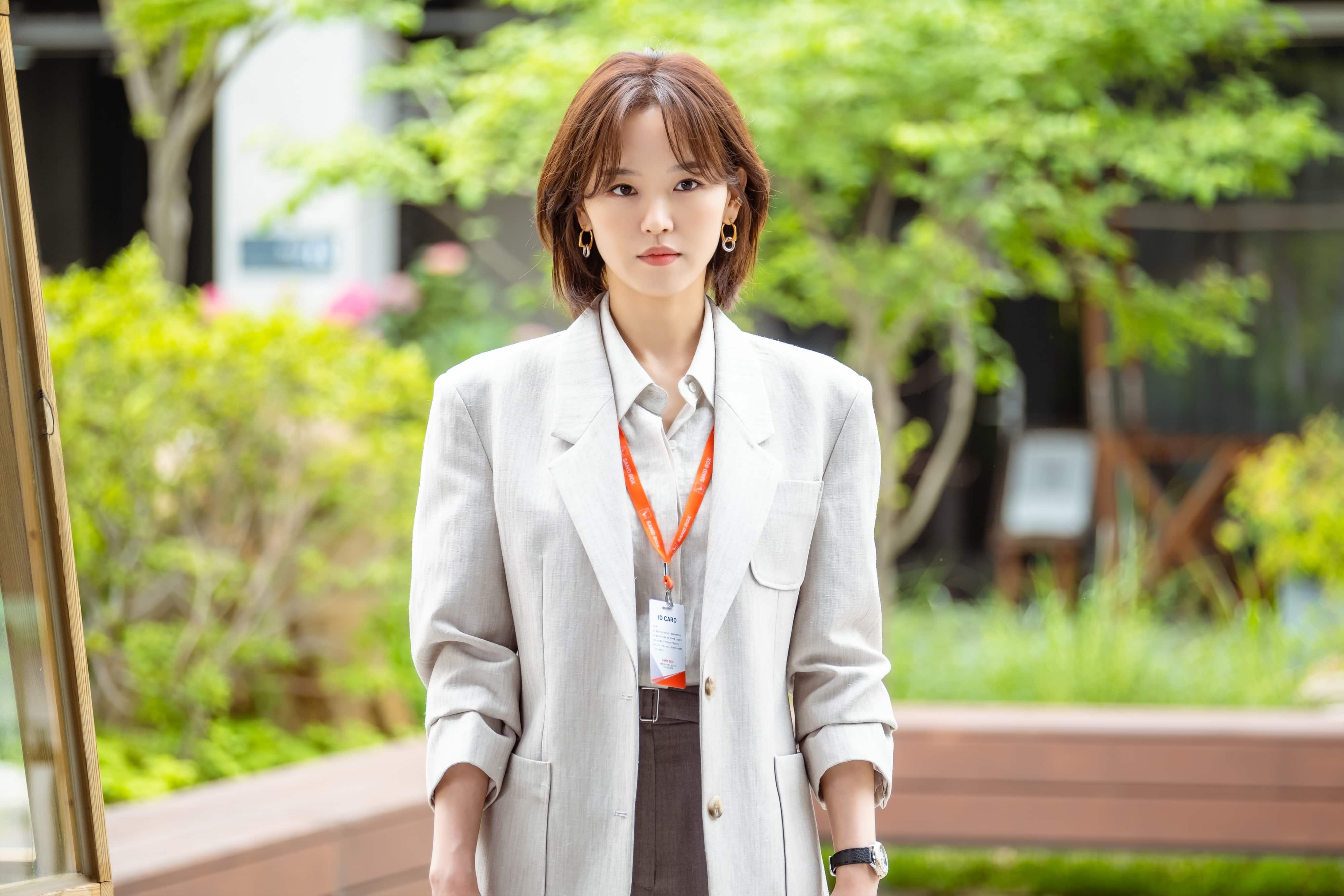 And who can never forget how Start-Up gave birth to a rising star? This is without a doubt Kim Seon Ho's breakout drama, and he proved that he's a scene-stealer! He may have started late as a TV actor, but that doesn't make him any less amazing. 
ADVERTISMENT - CONTINUE READING BELOW ↓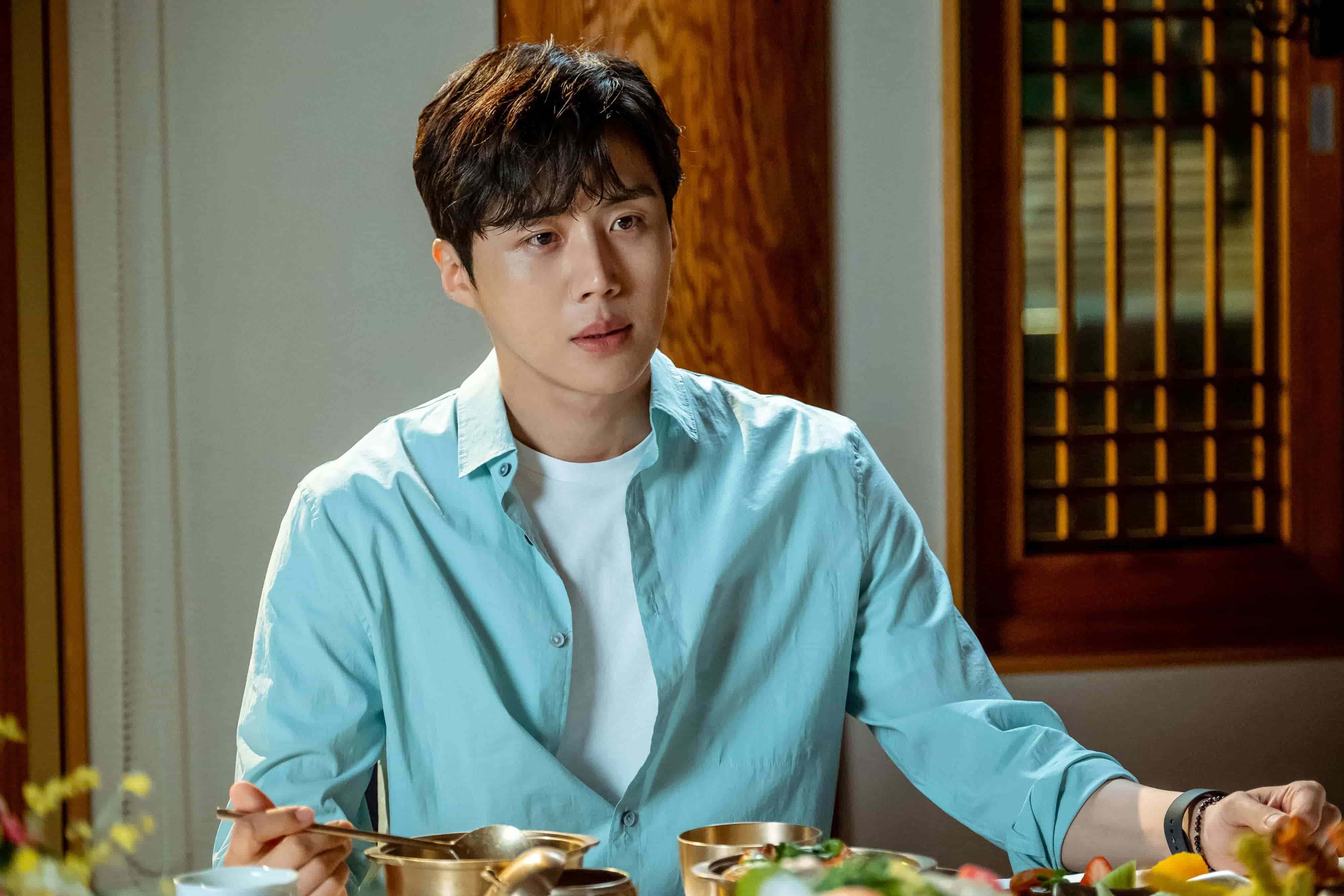 Along with the other supporting cast members who have contributed a great deal in making Start-Up an amazing experience, let me just say that the production staff made the best choices.
The show will toy with your emotions
Not exaggerating, but in the first two episodes, you're already bound to tear-up. And just when you think you're ready for a good cry, the show will make you laugh non-stop. Sometimes I wonder If I'm going crazy while doing this, until I read other fans being in the same boat as me. Some scenes are funny but will also make your heart ache. There's drama, humor, romance, and even thrill! That is the kind of roller coaster you're in for.
ADVERTISMENT - CONTINUE READING BELOW ↓
Hear me out when I say this: When the characters are sad, you will be tempted to cry with them. And when they're winning, you'd also want to be a part of their victory! The attachment and emotional investment are real, you guys. More than anything, you just want to see them succeed because happiness really looks good on Dal Mi, Do San, Ji Pyeong, and In Jae.
All of the relationships are heartwarming
And it's not all romantic! You will love the strong family ties of Dal Mi, her halmeoni, and appa (father). The friendship of the Samsan Tech Team will make you realize that the best kinds of friends stand the test of time. Do San and Ji Pyeong's rivalry-slash-bromance will leave you laughing. And halmeoni's genuine concern for Ji Pyeong even as a child will make you soft. She walked so he can run, even if they are not related by blood. How's that for a soul-stirring K-drama?
ADVERTISMENT - CONTINUE READING BELOW ↓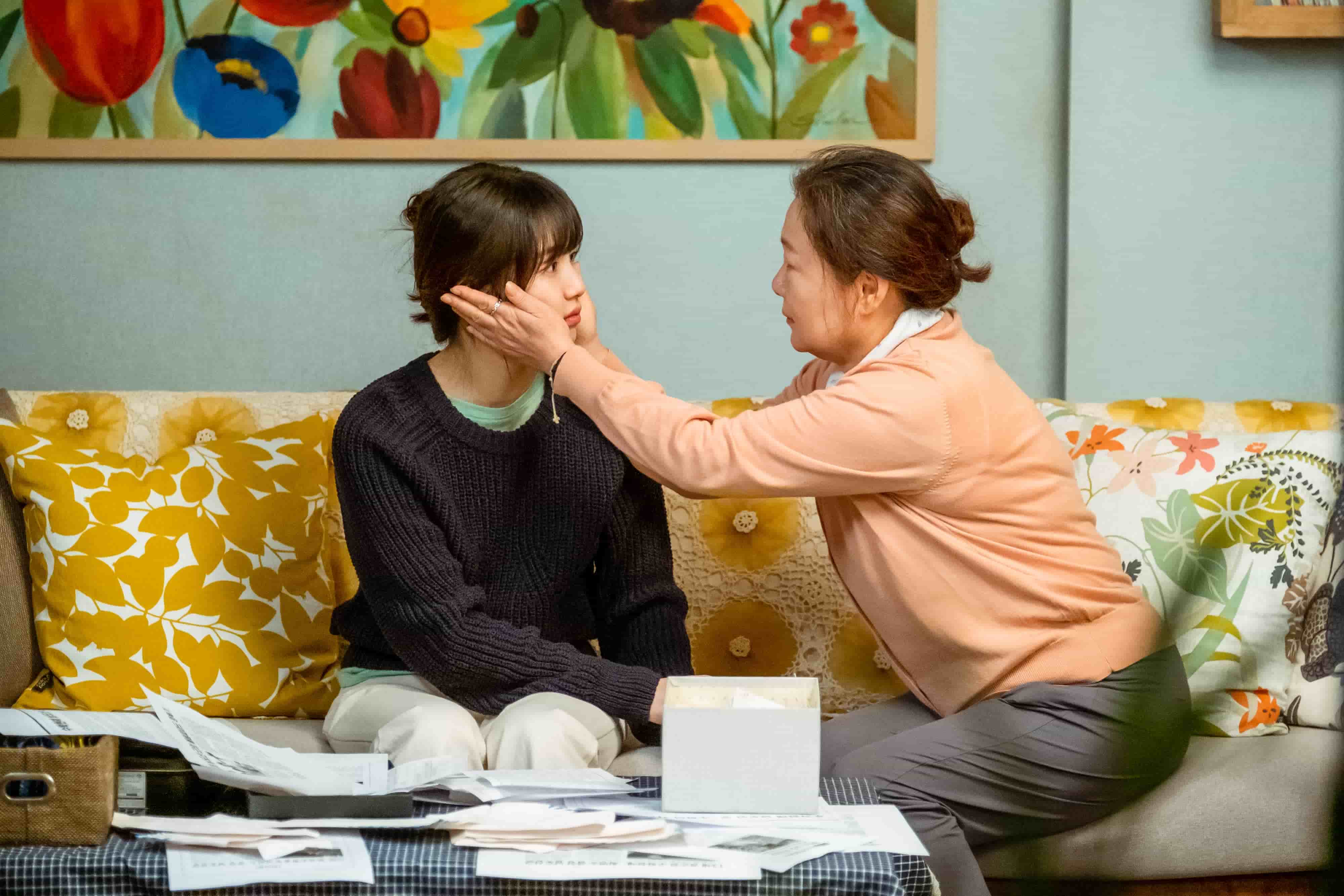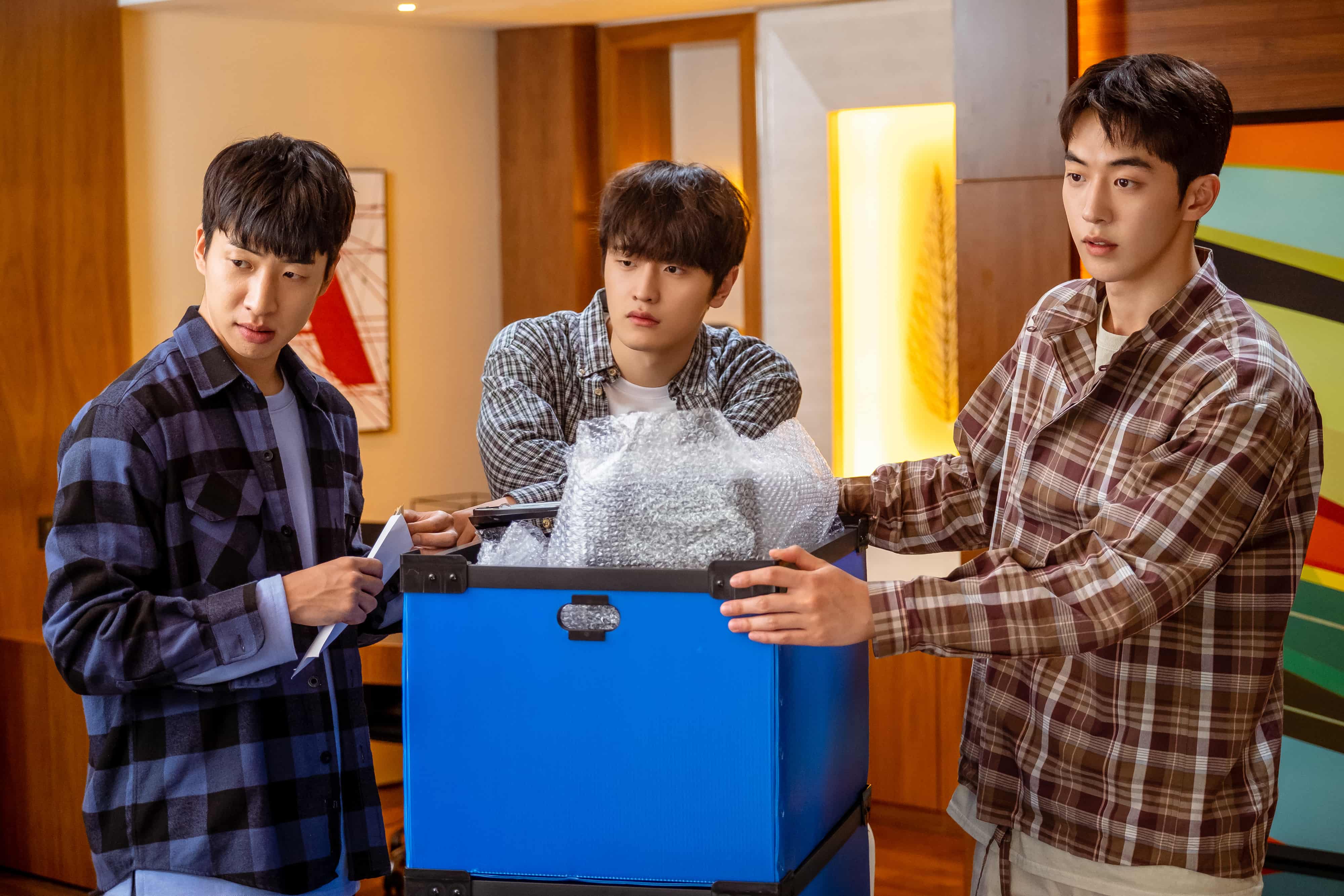 ADVERTISMENT - CONTINUE READING BELOW ↓
View this post on Instagram
View this post on Instagram
There's a right amount of kilig
True love is far from the fairytales that we watch and Start-Up gives us that reality. The scenes between Dal Mi and Do San, or Dal Mi and Ji Pyeong are sweet but not umay. Still, their stories will warm your heart and make you torn on which side you should be on.
No cheesy lines needed, Start-Up has a realistic take on romance. Heck, there's not even a single ~umbrella scene~ like on other K-dramas but just seeing Dal Mi with Do San or Ji Pyeong and I can already hear the thumping of my heart. I can't get enough of that one scene when Ji Pyeong was protecting Dal Mi's head when she entered his car. I also loved it when Do San told Dal Mi that she's pretty as the view that she was looking at. *swoons*
ADVERTISMENT - CONTINUE READING BELOW ↓
View this post on Instagram
View this post on Instagram
Start-Up has the internet torn between #TeamGoodBoy or #TeamDoSan. When you finally watch the drama up to the latest episode, ask yourself this: Do you want Dal Mi to be with a person who is always ready to catch and protect her when she falls? Or with someone who's always been there?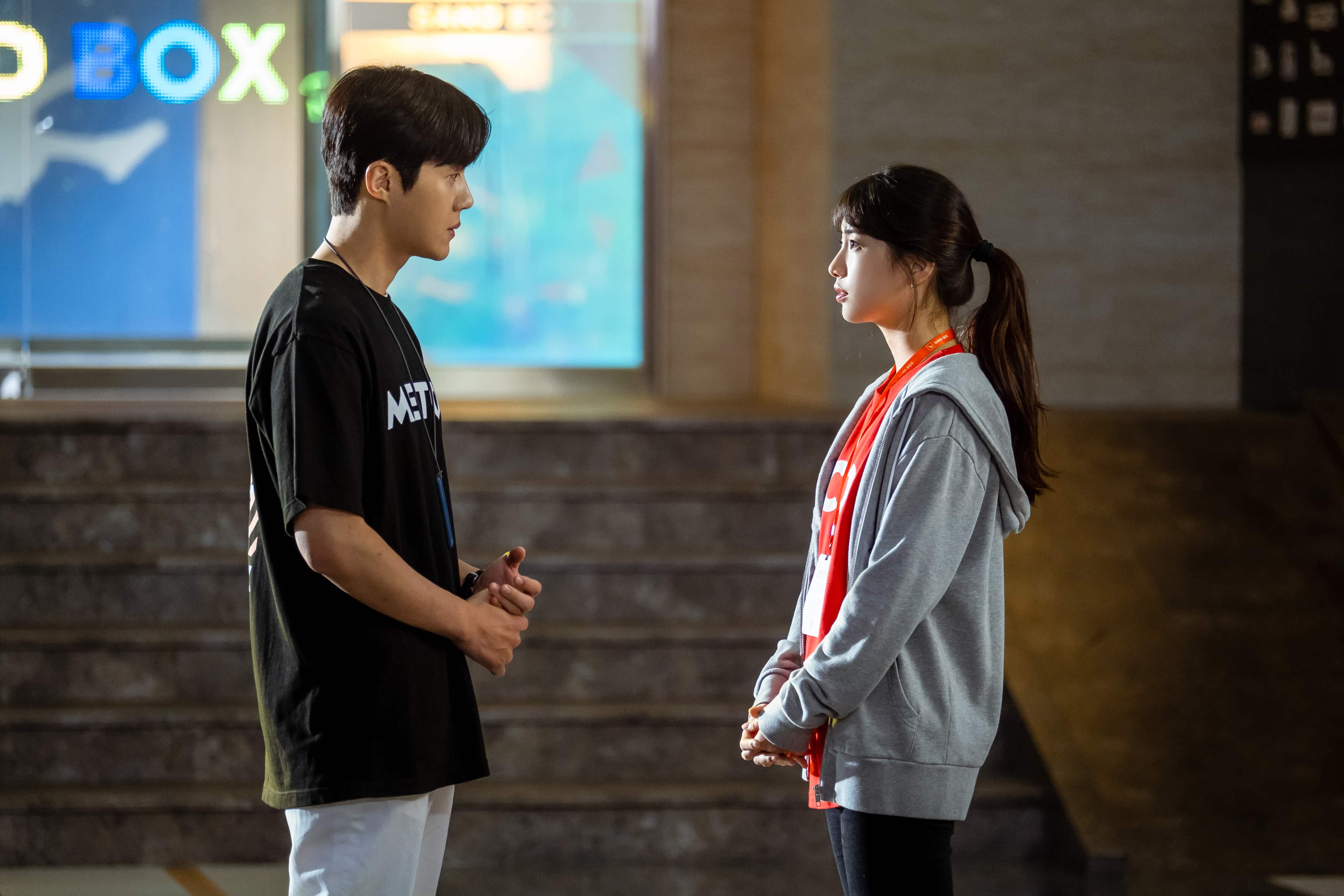 ADVERTISMENT - CONTINUE READING BELOW ↓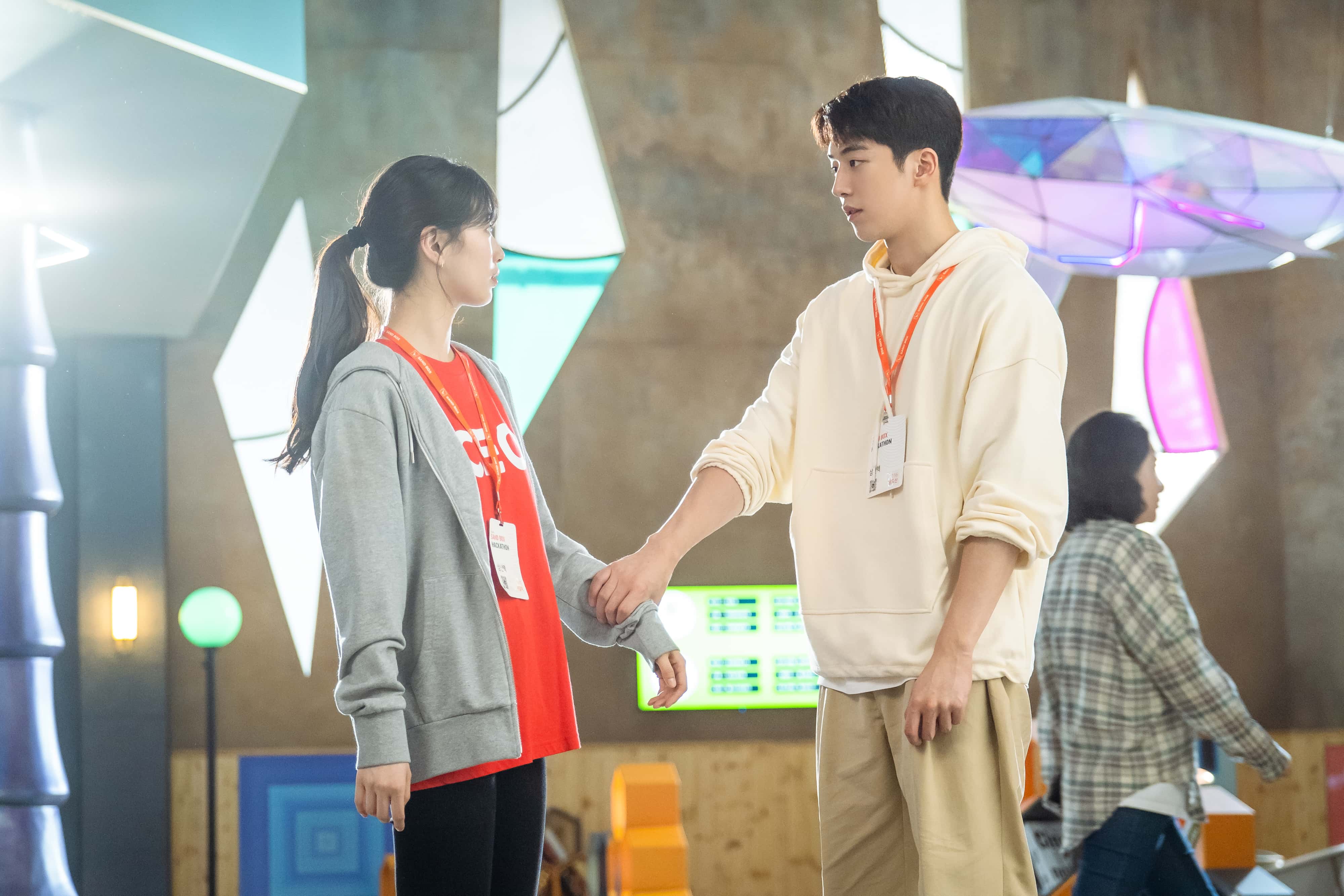 You will be repeating the official soundtrack for days
OSTs are the cherry on top of K-dramas and Start-Up's playlist is one that doesn't disappoint. A handful of big names in the K-pop industry such as Red Velvet, Davichi, and Ailee have rendered songs for the show and each track comes at the right moment when it's played in key scenes. Ang ganda lang talaga ng pasok. A personal favorite would be Gaho's "Running" which will make you want to tie your hair up in a ponytail, stretch your arms, and believe that you can be anyone you want to be. The artist always has a way of motivating you through his songs, similar to when he sang for Itaewon Class. 
ADVERTISMENT - CONTINUE READING BELOW ↓
Each episode will leave you feeling inspired and motivated
The characters of Start-Up go through a lot and they remind us that when you hit rock bottom, there's nowhere to go but up. Dal Mi, Do San, Ji Pyeong, and In Jae demonstrates how the cards you're dealt with doesn't mean you can't win the game, and the thought of it will just make you smile. Just dare to dream—there's no such thing as losing, but only learning and winning. 
You can watch new episodes of Start-Up on Netflix every Saturday and Sunday night at 9:30 p.m.
Follow Hanna on Instagram.
K-UPDATES