The experience of job hunting for the first time after graduation is a challenging and nerve-wracking experience in itself—what more if you're about to do it in the middle of a pandemic? For recent fresh grads and incoming graduates, this is the challenge that they're faced with. Below, we got to learn more about the stories of six Gen Z Pinays as they share their personal experiences of navigating first-time job hunting during these difficult times.
Gen Z Pinays share what job hunting is *really* like during the pandemic.
Kimberly, 23
BS Management, Batch 2021
"After I graduated, I took a break for six months because I had no idea what I wanted to do. It was really difficult thinking about it in the middle of a pandemic. Since it kind of felt like the world was ending, why am I even thinking about getting a job? But even before this, I've always had great anxiety about graduating because I've heard stories of people who couldn't find a job for months, and that was already under normal circumstances—what more during a pandemic? I was practically begging school to let me take more minors because I was afraid to graduate and compete with all my batchmates (including everyone else who might have lost their jobs). I was honestly avoiding the thought of job hunting, but a part of me always felt guilty because I knew I had to pull my own weight at home, if ever anything happened."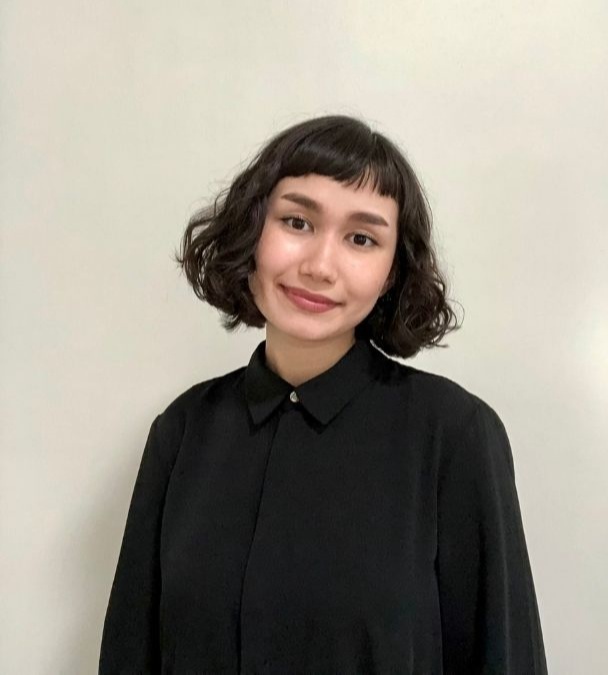 "One day, I got an email inviting me to apply somewhere, and despite not getting it, it pushed me to finally get started on putting my resume together and writing my cover letter. So when I got those done and started looking at job postings, I broke down because there were barely any jobs—I felt horrible. I'm thankful it worked out for me in the end. There was so much self-doubt in the process, but my mantra to get me through was just to accept that things are always going to change; it won't always stay this way. When the wave comes, go deep instead of fighting it. No matter how difficult it is, you'll learn a lot about yourself when you just dive deep into the experience."
Continue reading below ↓
Recommended Videos
Sophie, 21
BS Communications Technology, Batch 2021
"Job hunting during a pandemic is 100 percent trial and error. It's really [a] hit or miss. But I felt like the more interviews I went to, the more I learned, so each one was practice for the next. Since there are no face-to-face interviews, for me, the hardest part about the process is mentally preparing myself for an online interview. I think I'd be so much more mentally prepared if I were physically in their office, because I would actually feel that it's a real interview. But with online interviews, you really could have just woken up from a nap, then suddenly you have to switch to the ideal mindset that's ready for an interview. It's also definitely more difficult to read a person through a screen, so there's that added challenge."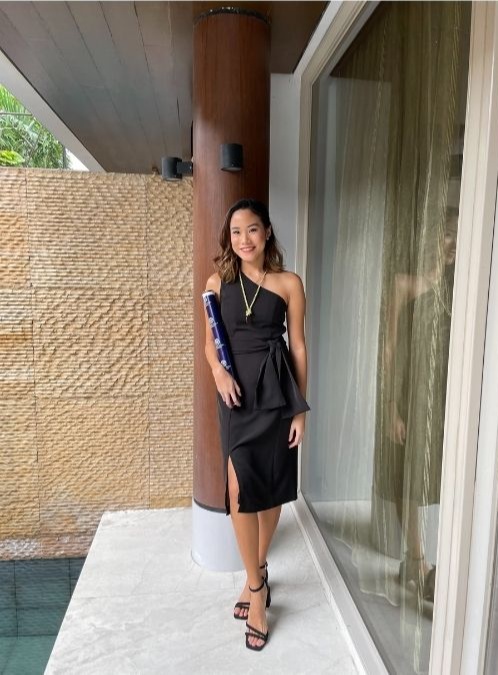 "My biggest takeaway from this experience is to just go where you feel like you're called more. When I graduated, I already knew I wanted to go into e-commerce as my field. In my experience, I could have taken a full-time job, but I chose to go with an internship with an e-commerce platform because to me, the job title didn't matter—because I knew that this position would challenge me and that the company was aligned with what I wanted for myself. So I would say to just go where you feel you'll grow the most—no matter the position, no matter what people tell you. But of course, you don't have to feel so pressured to find a job just because you graduated, especially now given these circumstances."
Nina, 22
BS Economics, Batch 2021
"When I started job hunting, it felt very passive. Sometimes, it feels like I'm playing a game where I click this or that to apply for jobs then an interview either comes up or it doesn't—kind of like swiping left and right on a dating app. And with the process of going [to] online interviews, I feel like you don't really get into the nitty-gritty compared to how I think it would be in a face-to-face interview, where you can really be physically present in their office. After I graduated, I knew I wanted to take a break first. But when I asked my family what the ideal gap is between graduating and working, they told me not to extend beyond six months, since apparently, there is a special window that employers look at. So that's when I started to actively and seriously apply to jobs."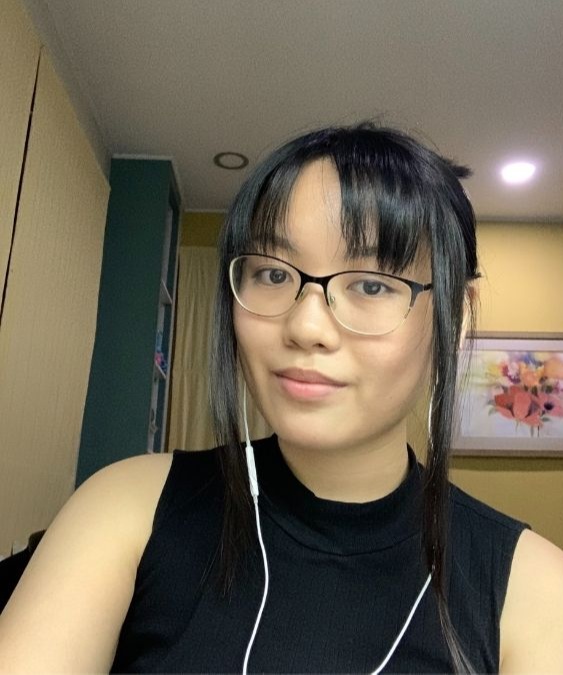 "As I'm going through this experience, my biggest takeaway is really to just keep trying. Even if there are a lot of rejections, that may be a sign that you'll be better off elsewhere. My first rejection was definitely a let-down, but it just motivated me to keep trying. If your college has resume banks where you can place yours in, definitely go and do that. Just keep trying and don't be afraid of all the rejection. Again, it's just like matching up in a relationship—sometimes, it's not meant to be and sometimes it is."
Kai, 22
AB Communications, Batch 2021
"When I started job hunting, I was applying to anything that was related to advertising, social media, and other similar jobs. My sister works in advertising, so she guided me [through the] process, helping me edit my resume and look out for certain job titles. I had my notifications on for job postings groups, and I just kept applying to any jobs on LinkedIn that interested me. When I did get the opportunity to do interviews, I was thankful that all the interviews were being conducted on Zoom. For me, it was easier because I could mentally prepare myself more and be a bit more relaxed. I feel like if I had to go to a face-to-face interview now, I would have been more nervous and tense throughout."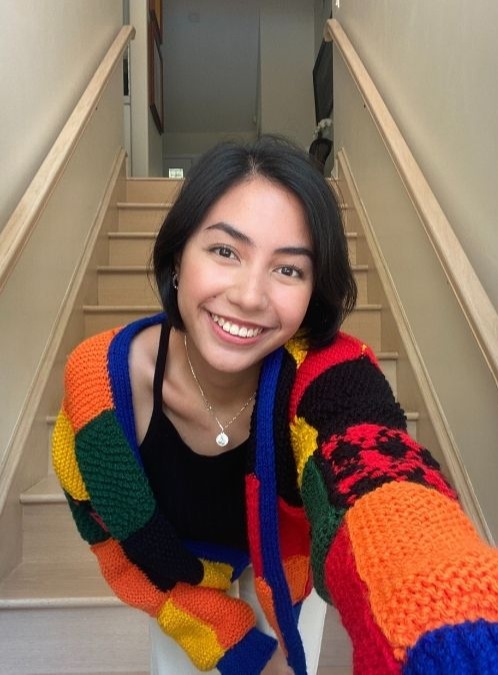 "One thing I did struggle with, though, was the rejection process. Since everything was done online, it was pretty difficult to send in so many applications and rarely hear back. Sometimes, companies just don't reach out. The uncertainty of it all was challenging, but it helped a lot that I had my sister as a mentor to guide me [through a] path that she has already traversed. I've had a lot of rejections, but that's not the only thing there is. Applying to jobs for the first time is scary, but you [should] go for it. You'll never know what's going to happen, so might as well try. The worst they could do is say no, and then you move on. I realized I have to be vulnerable and put myself in a place where I could be rejected in order to be in a position to be accepted."
Bianca, 22
AB Economics, Incoming Batch 2022
"When I was hunting for internships for my school-required OJT, it was challenging because the jobs I had to find (that were related to my course) weren't what I wanted to pursue anymore. Over the pandemic, I had a lot of time to reflect and I realized I don't want to pursue anything Economics-related. I want to go into the music industry. But since I was required to find one that was related to my course, it was difficult to find a balance between what was required, what I wanted, and what was available. One of the hardest things about the process was when I was asked, 'What if we have other fresh grad candidates who need the job more than you do? What makes you think you deserve this more than them?' That put me on the spot because I do understand that there are fresh grads and other people that need jobs. But coming from a student's perspective, this was something that was required for me to graduate, even during these times."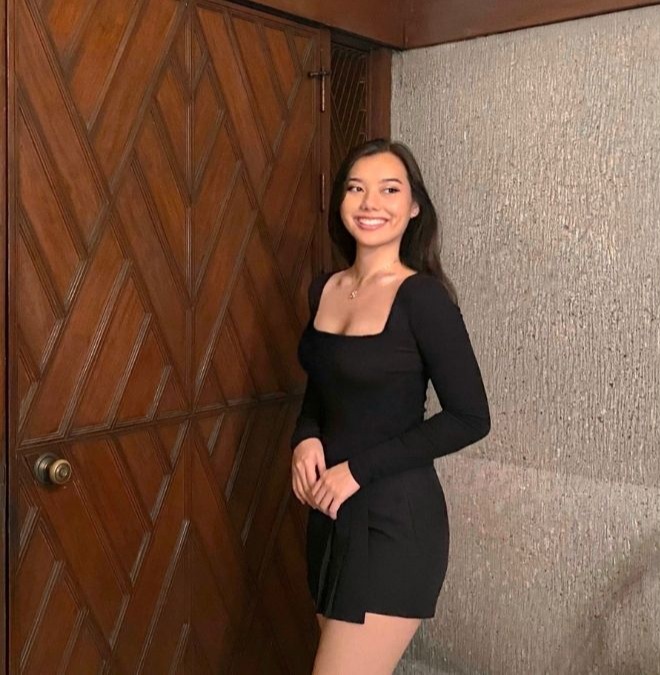 "On the bright side, it's much easier to mass apply now, since applications and interviews are all done online. It didn't matter if interviews for different companies were scheduled one after the other because you could easily hop from one Zoom room to the next. So once I graduate, I'd really like to start job hunting right away. Being a student, something's always happening, so I don't want to lose that momentum. For some people, it might interfere with their work ethic if they just suddenly stop for a long time, and it might be difficult to get out of that. But of course, it's best to do what works best for you—whether that's taking a break first or just jumping straight into the job hunting process."
Aliah, 22
BS Marketing Management, Incoming Batch 2022
"During the pandemic, I had the opportunity to take on three internships. I'm graduating in January 2022, and initially, I wanted to take a break first, but then doors opened for me when people reached out asking me to apply. I ended up starting ahead and going on job interviews. Thanks to the work experience I've had after high school, I was able to build connections early on and that really helped grow my network."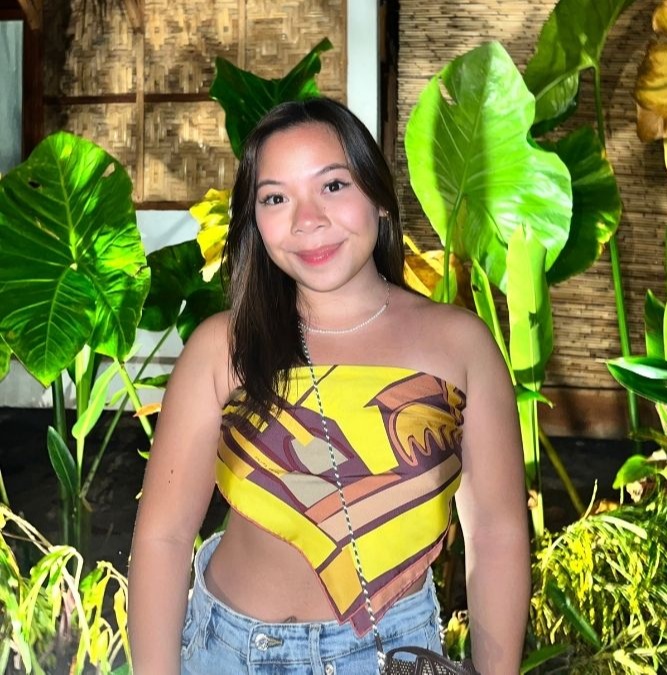 "So if you're job hunting or about to start the process, it helps to reach out to friends or family who can help connect you to the companies they work with. It definitely gives you a leg up to get referrals from people who are working at the companies you're applying to. Don't be afraid to ask for help from people, and just keep trying and searching. It's just like a love life—sometimes it will hit you when you least expect it, or when you're finally ready. So once the opportunity is there, seize it!"
***
Cosmopolitan Philippines is now on Quento! Click here to download the app and enjoy more articles and videos from Cosmo and your favorite websites!
MORE CAREER & MONEY STORIES:
10 Gen Z Pinays On What Their Dream Career Looks Like
Quick Question: Who Are The Richest Women In The Philippines?
How This Pinay Is Making Her Dream Of Becoming A Veterinarian Come True