Whether you were already in a long-distance relationship before the pandemic or COVID-19 forced you and your partner apart for longer than expected, there's a possibility that navigating a relationship has been trickier these days—in every sense of the word. But, we do whatever we can to keep love alive, amirite? And that might mean spending a little extra to show someone how much you care. We asked three Pinays from our Cosmo Community—Nicole, Molly, and Aina—about how much money they've spent on their LDRs in the time of COVID-19. 
Nicole and Franco have been in a long-distance relationship since 2018
The two met in university back in 2010 and have been together since March 2011. After several years in engineering school, Franco realized that it wasn't the right career path for him and decided to pursue art studies in Los Angeles. He left in January 2018 and the two have been in a long-distance relationship since. 
ADVERTISMENT - CONTINUE READING BELOW ↓
Nicole told Cosmopolitan, "One of the things we look forward to the most when we're apart is planning for our next trip. But because of the pandemic, we faced an indefinite separation. My flight last April 2020 was canceled and I was forced to get a refund; it was the most practical thing to do compared to rescheduling given the situation...We never realized how important having the assurance of seeing each other meant to our relationship. It doesn't matter if we don't see each other for the next three, six, or even 12 months as long as it's a set date and it's a sure deal, which was obviously not the case when the pandemic hit. Fortunately, Franco was able to squeeze in a visit earlier this year (finally!!) and hopefully, I get to visit [him in 2021]!"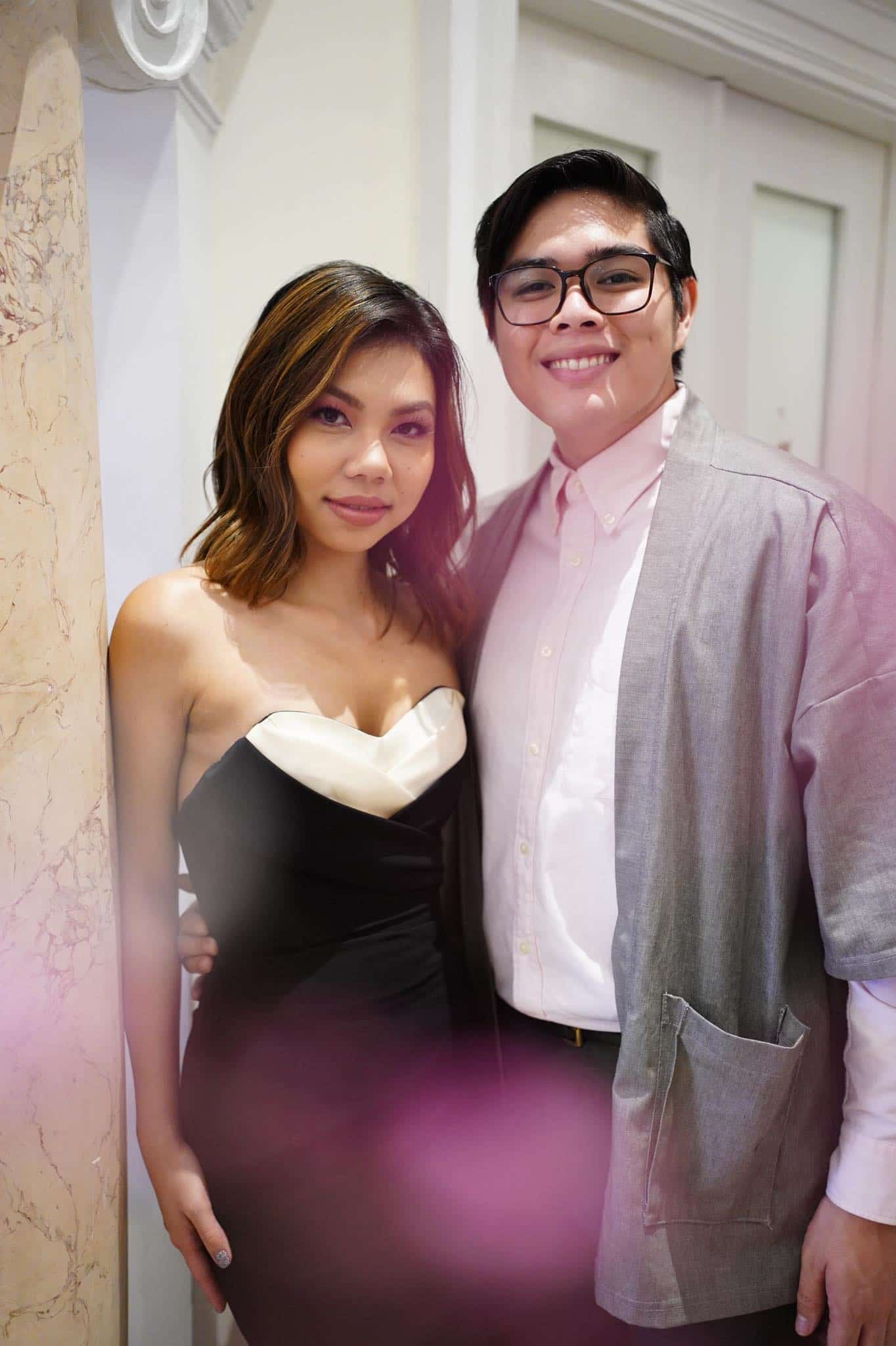 ADVERTISMENT - CONTINUE READING BELOW ↓
Recommended Videos
Here are just some of what they've spent on their relationship during the pandemic:
birthday flowers (for Nicole) - P2,000
birthday food (for Franco) - P6,000
surprise plant (for Franco) - P2,500
suprise grocery delivered to Franco's house - P6,000
food delivery service (for Franco around Christmas) - P3,000
PAL economy flight (for Franco's visit) - P35,000
hotel quarantine (When Franco visited last January, the US got the new strain and everyone coming from the U.S. was required to stay at a facility for two weeks. He was already in the plane when this was announced so we couldn't change travel plans. Luckily, on his sixth or seventh day, IATF rules changed and they just required a negative COVID-19 test.) - P30,000
PCR tests + antigen tests - P15,000
Shared date expenses during his visit, which included a staycation in Makati - P50,000
birthday & Christmas iPad Air gift (for Nicole) - P43,500
two tempur body pillows - P20,000
ADVERTISMENT - CONTINUE READING BELOW ↓
Molly and Alan got married in March 2017; Alan is currently in the U.S. 
When they became friends in college, Molly and Alan mostly communicated online, bonding over mutual interests like TV shows, anime, and games. Alan left for the States in 2008 and they started dating a few years later: Molly visited him in 2012, and they met up again in New York in 2015. They got engaged that same year and tied the knot two years later. Right now, Alan is in the U.S. and the couple is saving up for their future home.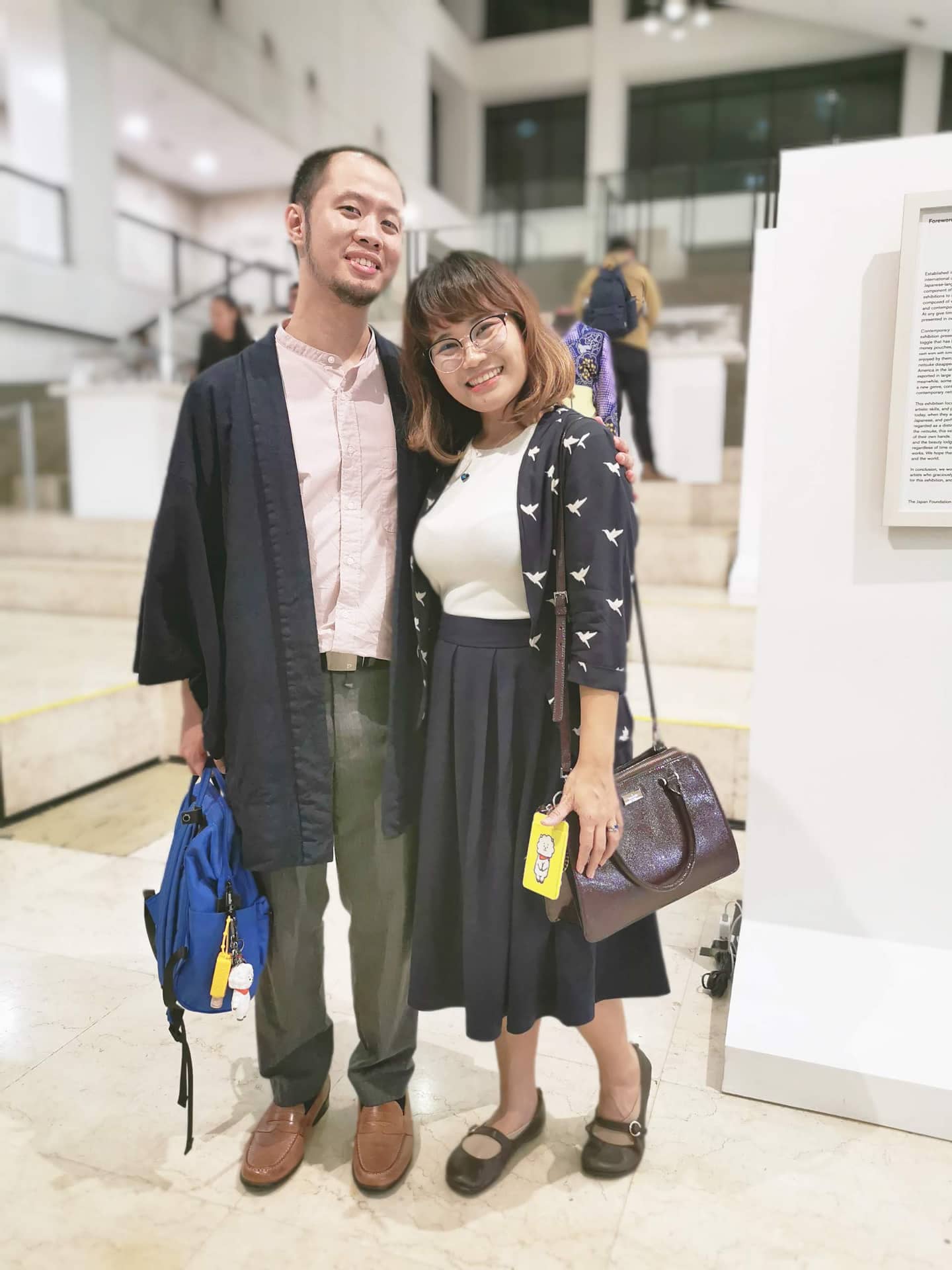 ADVERTISMENT - CONTINUE READING BELOW ↓
These are some of their expenses—not including bills—during the pandemic:
Alan's
flowers and succulent arrangement for Valentine's - P2,397
two sets of BTS "DYNAMITE" single - P288
Wallstreet Journal (BTS special) - P693.50
Esquire magazine (BTS special) - P693.50
BTS BE Deluxe Edition Album - P2,663
BT21 plushie and coasters - P1,600 
birthday flowers - P1,047
Samsung Galaxy Buds+ BTS Edition - P16,700
flowers for graduation - P3,970
Molly's
Virtual anniversary celebration (cake and food) - P3,000
BTS socks + Gundam (birthday and Christmas) - P4,500
Aina and Reinmart tied the knot in January 2021; Reinmart is living in Canada and Aina is hoping to join him soon
The newlyweds started dating in 2009. Reinmart moved to Canada in 2013, and they were on and off until 2020. Reinmart flew back to the Philippines for a three-week vacation last year.
Aina told Cosmo, "When he went back to Canada, the pandemic [had just begun]. We both started working from home and it was the most challenging phase in our relationship [because] he experienced severe anxiety (clinically diagnosed). We almost broke up again but we really tried to save our relationship. He flew back here last December, and we got married in January 2021."
ADVERTISMENT - CONTINUE READING BELOW ↓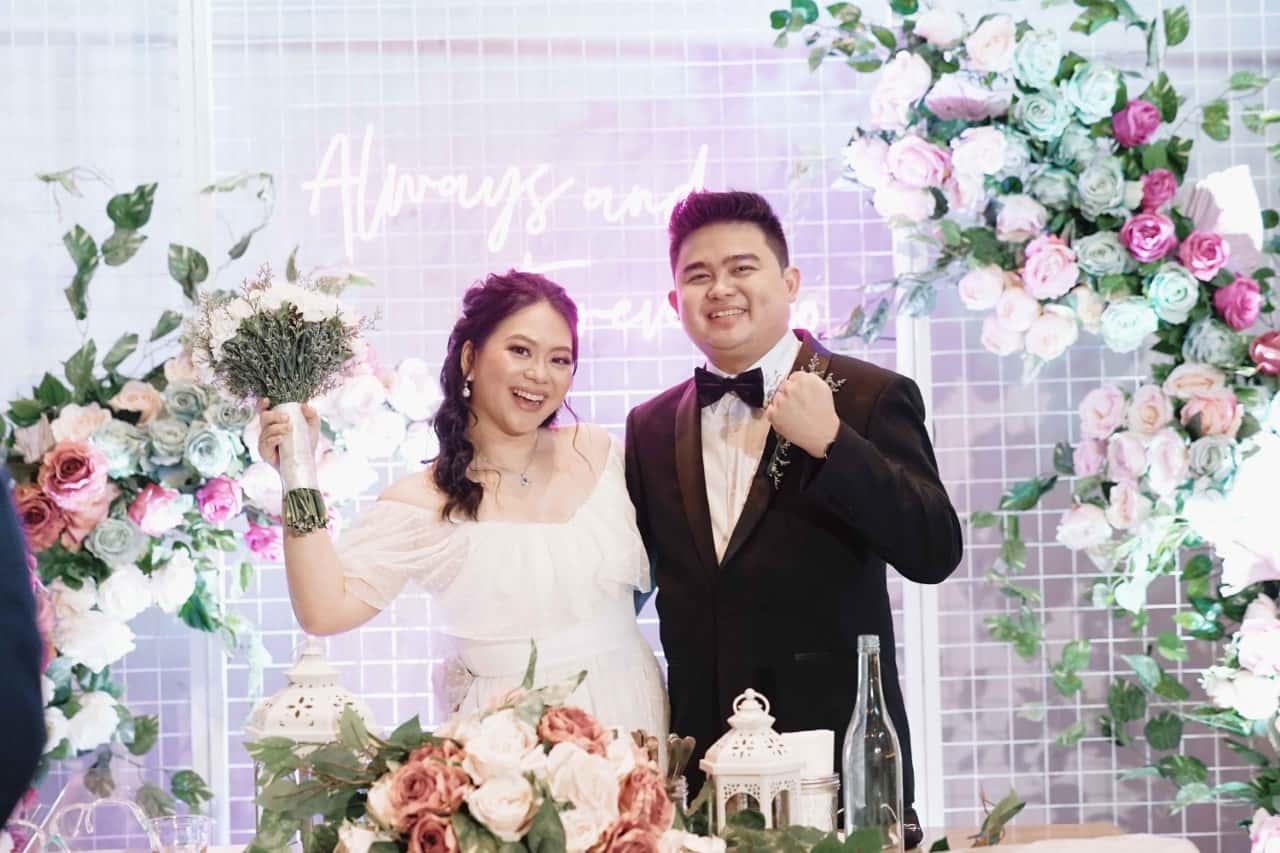 On their wedding: "We had an intimate wedding with our close family and friends (35pax). Planning a wedding during a pandemic was a really challenging but humbling experience. We didn't have a prenup shoot, stud party, photo booth, band, DJ, full buffet, mobile bar, after party, honeymoon, etc. Instead, we booked a restaurant for the ceremony and reception, the dinner was served plated already. Both of our outfits were RTW. We hired a video live stream supplier for our friends and family who couldn't attend our wedding physically. And our giveaways were custom face masks and the table centerpiece was an alcohol dispenser."
ADVERTISMENT - CONTINUE READING BELOW ↓
A bulk of their expenses were for the flights: 
a roundtrip ticket - P60,000
swab test for a non-OFW - P4,500
hotel stay for one night while waiting for the test result - P4,000
RT-PCR test through PAL's testing center, on the way back to Canada - P3,300
swab test + four-day quarantine in Canada - P54,000
For birthdays and anniversaries, Aina said that Reinmart usually orders food for her and her family, which would cost P1,000 to P1,500; when she had food delivered to him through a service in Canada, it cost around P1,000 as well. She sent him plants for his birthday, which was priced at P1,521. Aina hopes to join her husband in Canada by next year. 
*Answers have been edited for clarity.
***
Cosmopolitan Philippines is now on Quento! Click here to download the app and enjoy more articles and videos from Cosmo and your favorite websites!
ADVERTISMENT - CONTINUE READING BELOW ↓
Follow Ysa on Instagram.
EXPLORE COSMO