Dil and I used to ride the same bus in grade school—this was way back in 1999—and we even became classmates in Grade 2. He moved to the U.S. in 2005 and as expected, we lost touch and I completely forgot about him. Little did I know, life had something else planned. 
Fast forward to 2018, I got the chance to work with one of my former busmates named Naps. We started catching up and reminisced about our bus barkada, which consisted of six kids around the same age. We realized that we hadn't heard from Dil, so I took it upon myself to find out how he was doing.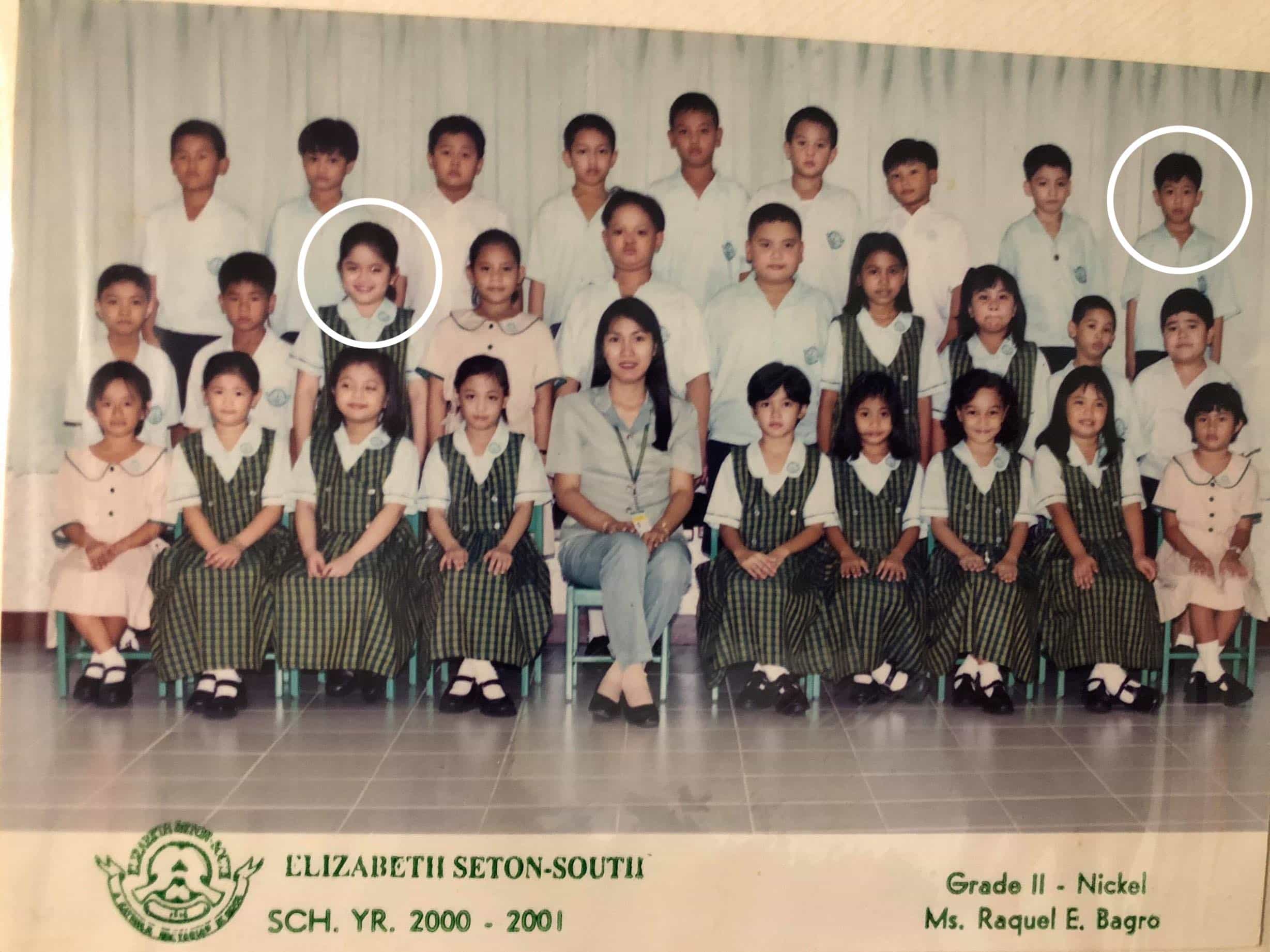 Continue reading below ↓
Recommended Videos
I tried looking for him on social media and it proved to be harder than I anticipated because he wasn't using his ~real~ name; he went by a nickname, one I had never heard before. So I looked for Castillos who lived in my area, and thankfully, social media was on my side: I found a group photo where he was tagged. Friend request sent. 
Childhood friends reconnecting
We made small talk for a bit and then I became busy with work and *accidentally* seen zoned him. To this day, he still teases me about it. A few months later, he told me he was visiting the Philippines for the first time since they left 13 years ago. When he arrived, we attempted to meet up several times—and every single time, something came up. Personally, when this happens, I typically just cancel because I figure, maybe the other person is too shy or maybe they just can't find the right words to let me know they changed their mind. 
But Dil was so apologetic about it and I understood why our plans kept changing. After all, he was also spending time with his family. On his last day in the Philippines, we planned to meet up for lunch. I had a hosting gig in the morning so I had already been up since 4:00 a.m. I decided to make the most of my day and met up with my friends, Louie and Evert. Dil texted me to ask if we could move our catch-up sesh to later in the afternoon because he had to say goodbye to his relatives. 
A few hours later, he texted again to ask if we could meet up in the evening instead because he didn't know he had to visit his lolo. I was about to cancel na lang but my friend Macoy asked me to hang out so I agreed. In retrospect, that call saved the day, lol! After I said goodbye to my friend, I suddenly got nervous. It dawned on me that I was meeting up with someone I hadn't spoken to in more than a decade. Wala pa akong makeup, haha! So I frantically went to SM Makati and used the testers there! At that point, it was 10:00 p.m., restaurants were closed, so we ended up just talking at his family's house. His relatives were all there and they were planning on just staying up before their flight at 4:00 a.m. 
We spent the next few hours reconnecting and getting to know each other. And there were so many signs—ones I've looked for in a partner—that I just couldn't deny. At around 3:00 a.m., I booked a Grab home. The driver had a hard time finding the house so we were waiting outside for a bit. We realized we hadn't taken a photo together—we were having too much fun talking to each other—so he took out his phone and snapped this selfie: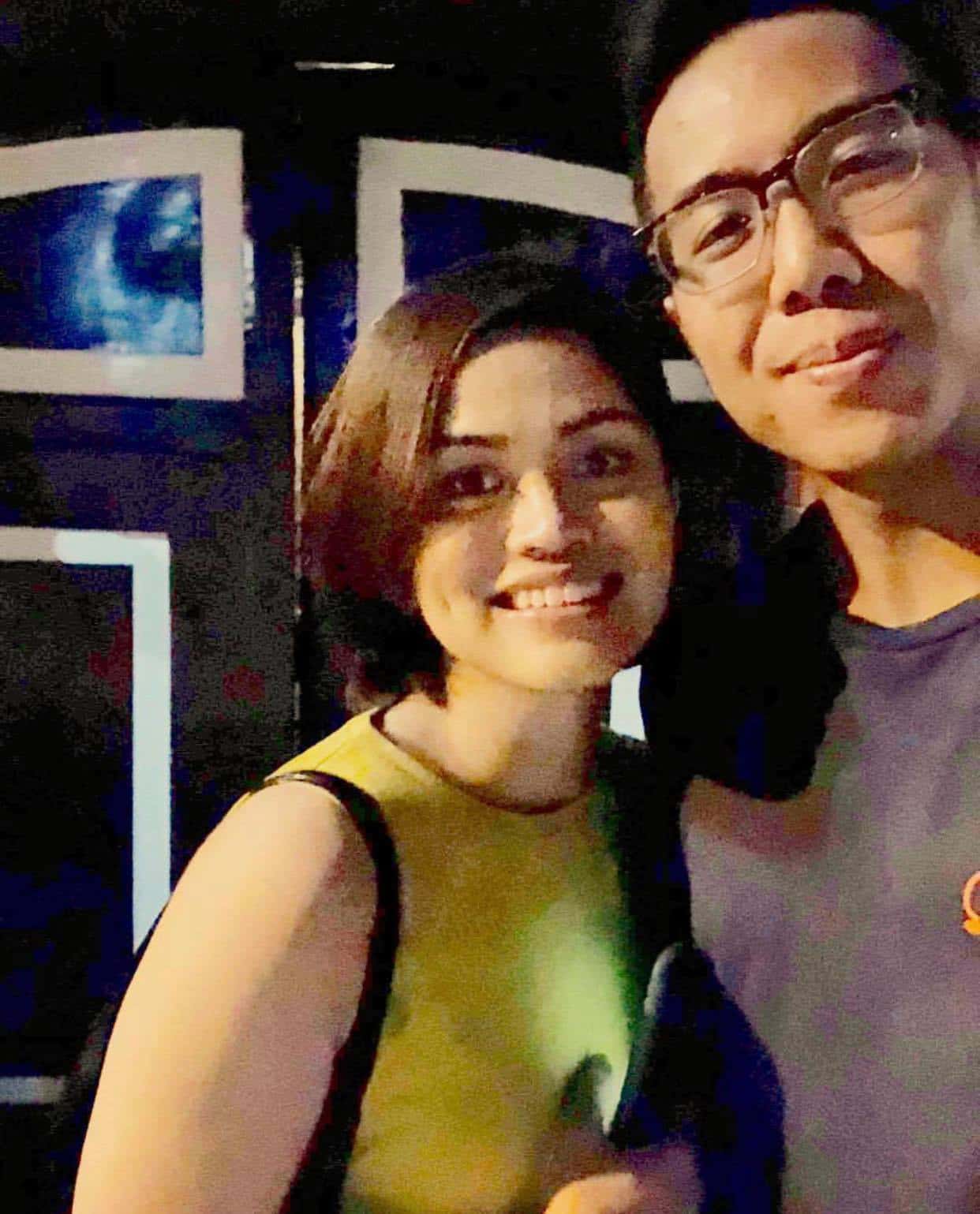 When I got home, I cried—tears of joy and sadness. I couldn't believe the night I had. I felt incredible but also a little lost because he was flying a thousand miles away from me. And I had no idea what was going to happen next. 
"'Cause we were both young when I first saw you."
Dil and I continued to talk when he got back to the U.S. I thought the conversations would eventually die down, but the opposite happened. We spoke every day! We later discovered that we were both diehard Swifties. I listen to Taylor Swift every day, so I posted a Spotify screenshot on my Instagram Stories. Dil saw it and soon after, he posted a screenshot of "Love Story" with the line "'Cause we were both young when I first saw you." There are no words to describe the butterflies in my stomach in that moment. A year later, I asked him if it was just a coincidence and he revealed that he timed it perfectly for that line to appear in the screenshot. *Kilig!*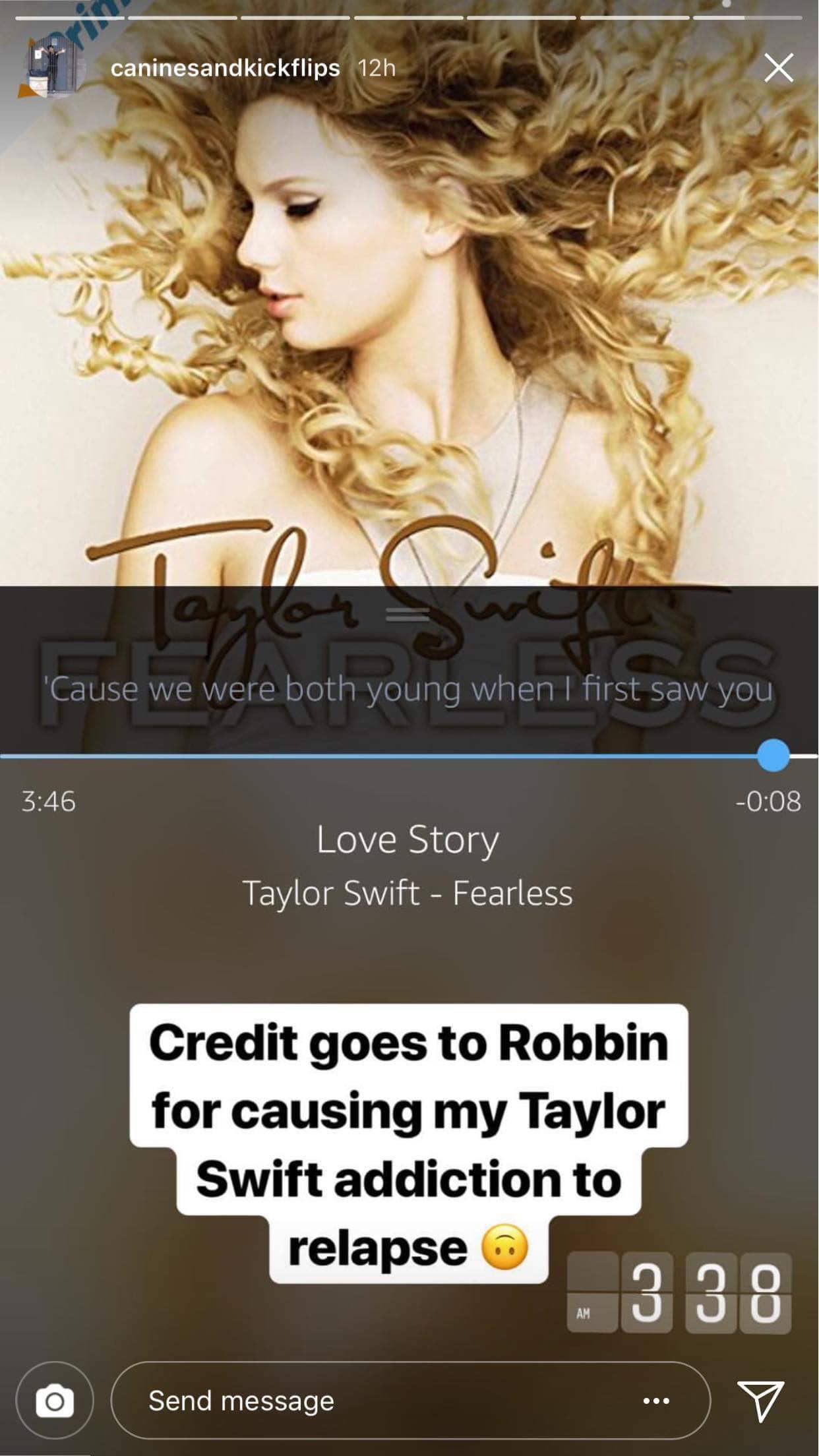 On my birthday that year, I received a telegram! Someone rang our doorbell and when I opened the door, the mailman asked, "Ma'am, kayo po ba si Superwoman?" I chuckled for a few seconds and replied, "Um, opo." A telegram from "Flashman" was handed to me. (Dil and I love watching DC's The Flash and Supergirl.)  I'm so glad it didn't get lost in the mail!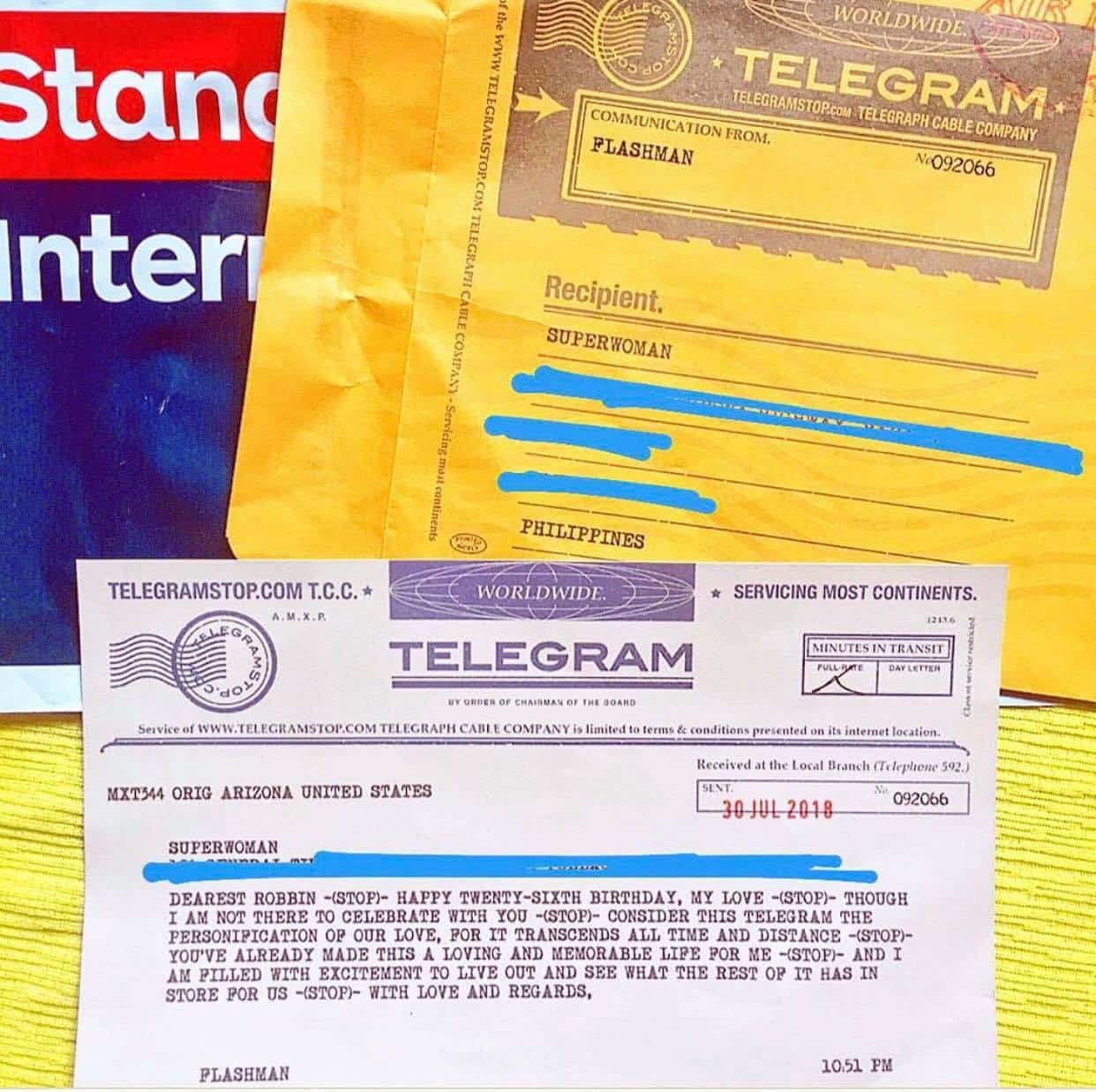 Are we doing this right?
Most days, we spend time together via video calls, some lasting 75 hours until we reach the allotted bandwidth and we start a new call. He brings me to parks, on his drives, or when he hikes mountains. I also bring him to work, when I go to the gym, or when I hang out with my family. 
We tried taking a step back to think about how fast things were going, especially at the start of our relationship. But I guess impossible things always happen when the time is right and when you have the courage to take them in. We allowed ourselves to be vulnerable with each other. We knew we were in it for the long haul and it was just really a big plus that we are in sync. We tell each other what we want to avoid the kind of guessing game that leads to fights! He has made me kinder and more understanding by showing me that it's possible for relationships to have zero fights by speaking your mind all the time—with absolute care. It's unbelievable how easy everything is for us considering we're in a long-distance relationship. We love this kind of love we have and we'd be fooling ourselves if we make pakipot pa.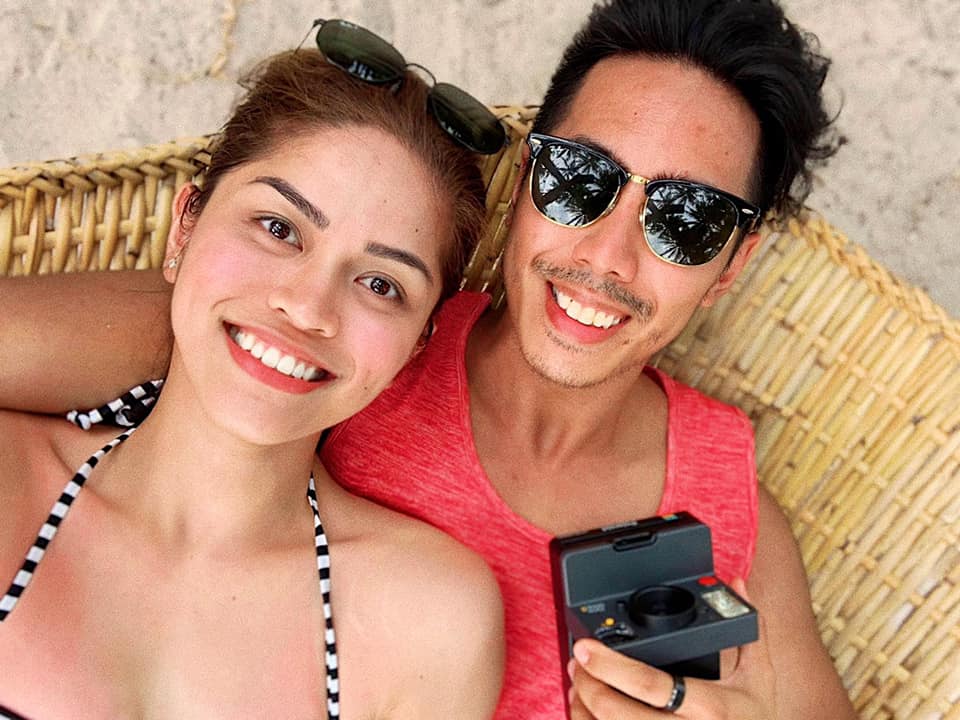 Dil and I use our time apart to grow on our own so that we can be better versions of ourselves for our self and for each other. We understand that with this kind of set up, we will need to grow apart first before we can grow together. Hopefully, once the papers get fixed—yes, we're working on it—we'll both finally wake up in the same timezone and see more of life together!
***
What does your zodiac sign say about you? Subscribe to Cosmopolitan Philippines and find out!
Follow Ysa on Instagram.