I'm sure many of us have watched countless Seoul travel vlogs over the last three years of the pandemic. At this point, I think I've watched too many that I feel like I've practically visited South Korea from the comforts of my own home, LOL. As I get my fill of Seoul from these videos and the K-dramas I've watched, I've also been noting down in a Google Sheet all the shops and places that I will visit once I fly to the Land of Morning Calm.
In case you have been living under a rock these past few months, South Korea is finally open again for leisure travelers. Back in October, they even already scrapped the RT-PCR test that you need to take upon arrival in the country. This makes traveling to SoKor again ~feel~ like pre-pandemic times. But don't be fooled! We still need to take extra extra extra precautions since Ms. Rona is still stubbornly ever-present.
ADVERTISMENT - CONTINUE READING BELOW ↓
I was lucky to score a great deal for a roundtrip ticket to Seoul in May next year. I'm coming back to my happy place and I am already so excited! Since I booked the tickets, I'm constantly opening my Google Sheets and already starting to plan my itinerary. Of course, this includes the food pilgrimage I'll be having.
If you're also planning a trip to Seoul, this list of food places might be something you're also keen to try:
Breakfast
1. FOURB Bagel
I loooove bagels. If I could have them every day, I would. This is why FOURB Bagel is on my radar. According to their website, FOURB bagels are baked fresh every morning. They have an assortment of bagels available, and they have "Today's Bagel" for each day of the week. FOURB also makes their own spreads!
Aside from bagels, FOURB also has coffee and non-coffee beverages available at their branches. I'm not sure which branch to go to yet since FOURB has several across South Korea. I imagine I'll be going to the one nearest my accommodation to grab a hearty breakfast right before heading out to my itinerary for the day.
ADVERTISMENT - CONTINUE READING BELOW ↓
2. Everything Bagel
Another bagel shop! Everything Bagel has plain, onion, poppyseed, cinnamon raisin, and wholewheat flavors and I seriously don't know what I would choose, lol. Their cream cheese spread options are also to die for. There is scallion, maple walnut, blueberry, and smoked salmon. A spinach bacon spread is also a seasonal offer. I'm already hoping that it's available by the time I actually get to Seoul.
ADVERTISMENT - CONTINUE READING BELOW ↓
ADVERTISMENT - CONTINUE READING BELOW ↓
Everything Bagel is located in Yeonhui-dong, which is a neighborhood that's close to Yeonnam-dong. It is also near Yonsei University! They are open Tuesdays to Saturdays starting from 8:00 AM. They are closed on Sundays, Mondays, Christmas Day (December 25), and New Year's Day (January 1).
Lunch or Dinner
3. Kitchen Soop
Full disclosure: I'm not a huge fan of curry. But after seeing my favorite Korean vlogger, Ondo, eat curry at this quaint restaurant called Kitchen Soop, I was convinced to give it a try. The dish I'll definitely order from here is the banban or the half-half curry. The diamond-shaped rice sits in the middle of the plate. On one side of the rice is the beef tomato curry, which they say has a spicy and sour taste. The other is shrimp cream curry, which has a softer taste. I'd also order the croquettes that Ondo likes to pair her banban curry with. And maybe a serving of karaage, too. And if you're not into rice, they also serve curry with udon noodles.
ADVERTISMENT - CONTINUE READING BELOW ↓
ADVERTISMENT - CONTINUE READING BELOW ↓
I love that Kitchen Soop is located in one of my favorite parts of Seoul. They are in Yeonnam-dong, just a stone's throw away from the Gyeongui Line Forest Park. According to their Instagram, they are open from Wednesday to Sunday, from 12:00 to 9:00 PM. On weekdays, they take a break from 3:00 to 5:00 PM. On weekends, break time's from 4:00 - 5:00 PM.
4. Pizza Alvolo
My craving for a slice of Pizza Alvolo began when I watched Hyena and It's Okay Not To Be Okay back in 2020. I honestly can't remember what episode and who was in it, but I clearly remember this round piece of delight that is overloaded with corn! I'm salivating as I'm typing this, OMG. I love pizza and I love corn, so this dish is simply a match made in heaven for me.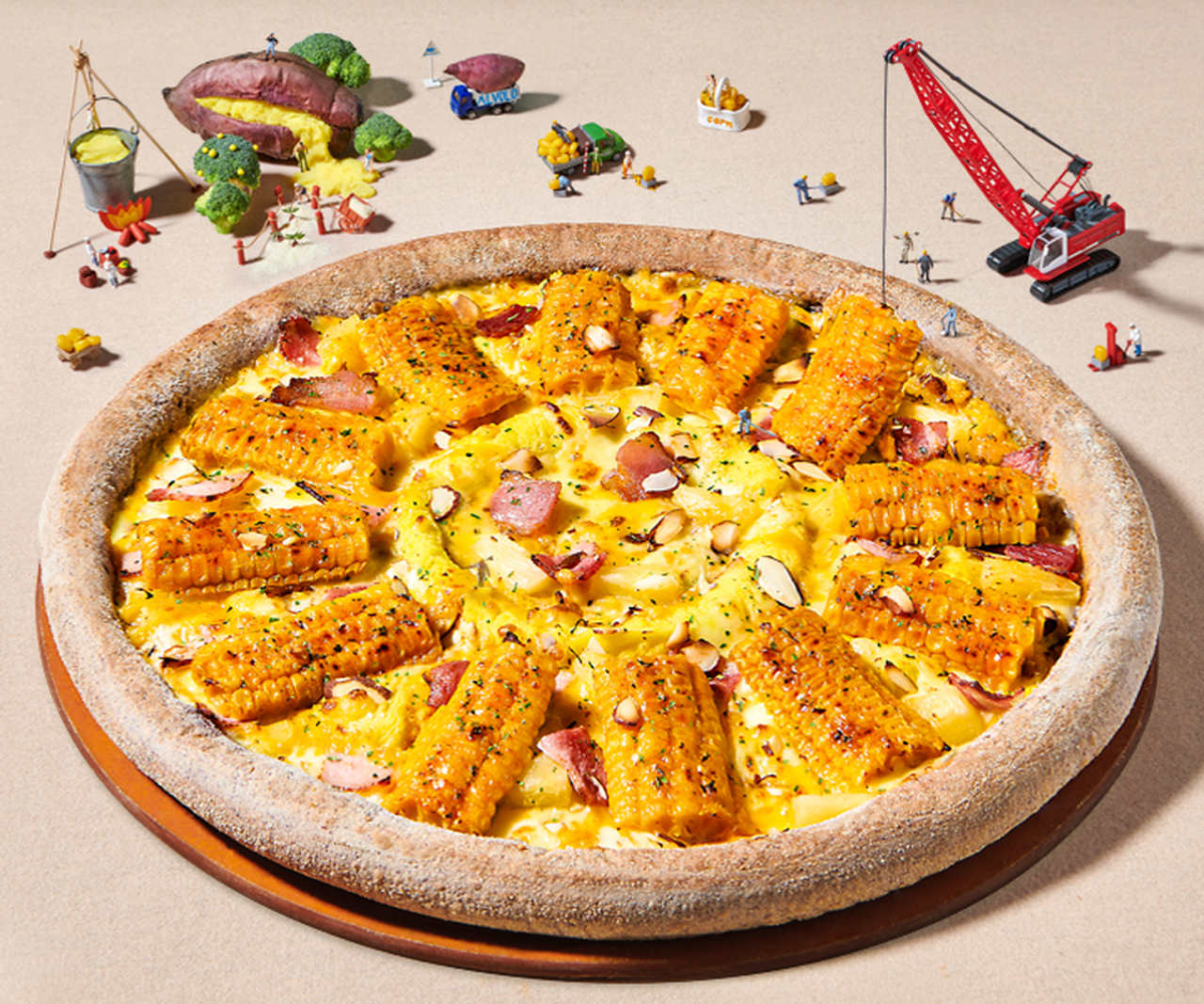 ADVERTISMENT - CONTINUE READING BELOW ↓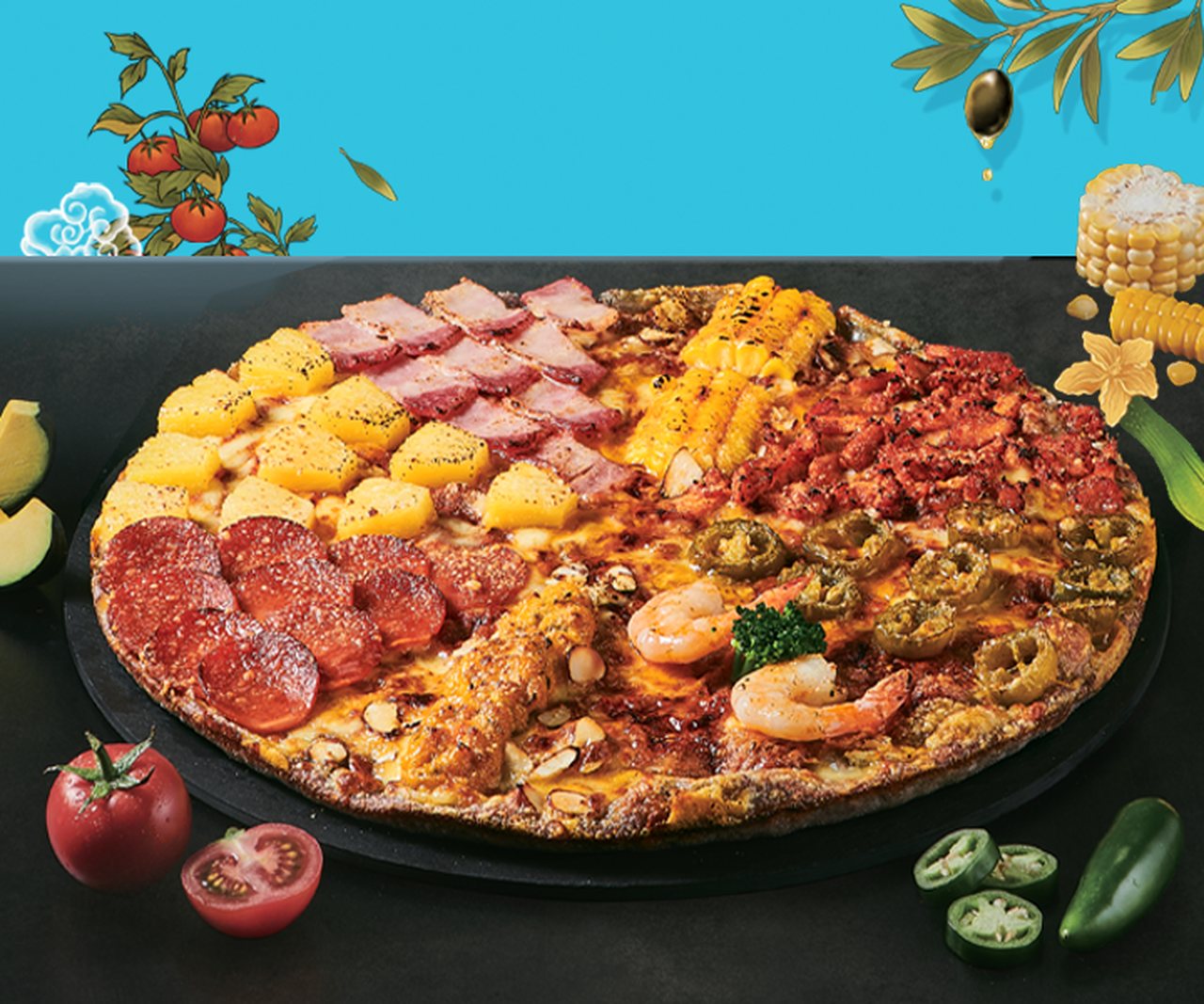 Looking at Pizza Alvolo's website is enough to make your mouth water with the other flavors they have on the menu. They even have one pizza with eight different flavors, one on each wedge! Aside from pizza, they also have other dishes like pasta and tteokbokki, all of which are made in classic Pizza Alvolo fashion. There are several branches all over South Korea but the one I'll probably go to is their Yeoksam branch. It's where some scenes of It's Okay Not To Be Okay were shot.
ADVERTISMENT - CONTINUE READING BELOW ↓
5. Nolboo Budae Jjigae
I love samgyupsal, but I'm already way past my samgyupsal phase. If you ask me now what my favorite Korean dish is, in a heartbeat I'll say: budae jjigae! It has ham, sausage, beef, noodles, and many other things all in one boiling pot of spicy, sour, and (sometimes) sweet stew. What's not to love?
It's not the healthiest of dishes, but it sure is filling! I've tried budae jjigae at a restaurant in Hongdae before and it was amazing. But I've heard that one of the best places to try budae jjigae in South Korea is from a restaurant chain called Nolboo. Apparently at Nolboo, their beef bone broth is stewed for 24 hours to give that rich and flavorful taste. They also don't use just any hams but THE best premium hams around the world!
KOREAN CHEAP EATS! All You Can Eat ARMY STEW (Budae jjigae) BUFFET & BBQ Duck
At their Mecenatpolis branch in Hapjeong-dong, they serve unlimited budae jjigae buffet style. This means that you can refill the ingredients as many times as you want! I'm not sure if this is the same for their other branches. Regardless, the fact that they take special care of their broth and hams is already a good reason for me to pay Nolboo a visit.
ADVERTISMENT - CONTINUE READING BELOW ↓
Dessert
6. Thanks, Oat
Thanks, Oat is another Ondo influence but apparently, it's also provided a backdrop for To All The Guys That Loved Me and Romance Is A Bonus Book. After probably stuffing myself with good food from Kitchen Soop, I'll head on over to Thanks, Oat for a nice and healthy dessert. They're in Yeonnam-dong anyway.
ADVERTISMENT - CONTINUE READING BELOW ↓
According to reviews, the prices at Thanks, Oat are liiiiiiiiittle bit steep—but totally worth it. On my list is the Banana Pudding, which has greek yogurt, banana, peanuts, chia seeds, cacao nibs, and caramel. Yummm! Aside from the Yeonnam-dong branch, Thanks, Oat also has another branch in Anguk-dong. Both branches are open Mondays to Sundays, from 11:00 AM to 8:00 PM.
MORE KOREAN FOOD STORIES HERE:
Omo, A Korean-Style *Fried Chicken Donut* Exists And Here's Where To Find It
Yum! This Is How You Can Make Jumeokbap At Home
Get Egg-cited: Where To Buy Uju's Fave Egg Sandwich From 'Hospital Playlist' In Manila