In the world of desserts, brownies are top-tier for me. Even just one bar brings so much satisfaction. And as someone who's had her fair share, I can tell you that good homemade brownies are hard to come by.
Lately, local celebs like Liz Uy, Iya Villania, and Saab Magalona have been posting about a specific one: Yanka! You've probably seen it all over Instagram, too. They offer dark chocolate premium brownies topped with gold leaf for only P449 per box!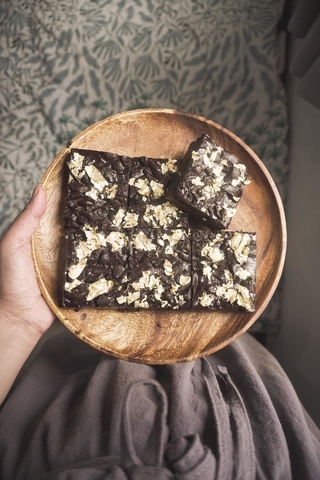 Yanka's dark chocolate brownies
"Yanka" is derived from owner Bianca Ocampo's name, she told Cosmopolitan in an email interview. This side project was a spontaneous idea, so the conceptualization was actually all done in a hurry, but it's something they want to pursue full-time in the future. Like most people with home businesses, this recipe was created during the pandemic. Bianca shared, "Perfecting it was more about getting the right balance of the bitterness of the chocolate we use...We decided we'd only use dark chocolates. My family and friends were the first to taste our brownies and we really value their feedback, so the process was really easy...Quality for us is the most important thing."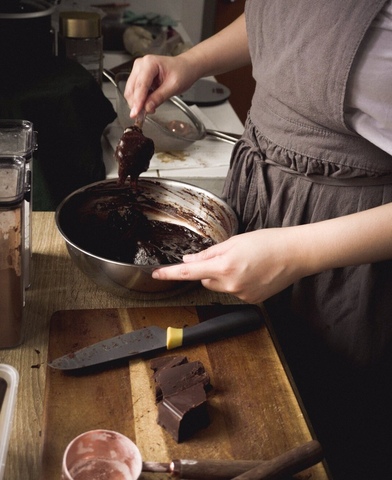 Continue reading below ↓
Recommended Videos
She continued, "We tried a lot of dark chocolates and decided that 75%+ dark chocolate is the perfect one to use. This gives us the intense and aromatic chocolatey flavor. We don't like to cut corners on our ingredients just to lower our cost."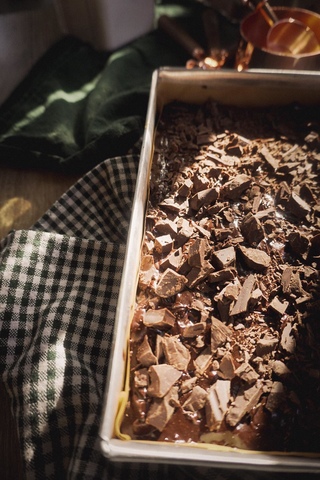 If you're wondering why they went with gold leaf, she said, "The idea came to me when I had leftover edible golf leaf from the previous baking I did and when I tried to put it on the brownies I thought to myself, 'It looked pretty cool.' The colors popped and had this luxurious feel to it. And honestly, I haven't seen a brownie with an edible gold leaf yet on the market and if there is, it's a rare sight to see. There is a saying 'You eat with your eyes first.'"
If you're thinking of ordering a box, she suggested enjoying it with a cup of coffee as this will "enhance the chocolate flavor." For a fancy night in, you can't go wrong with whiskey: "It balances the bitterness of the brownies." And of course, there's always the classic option: a glass of milk!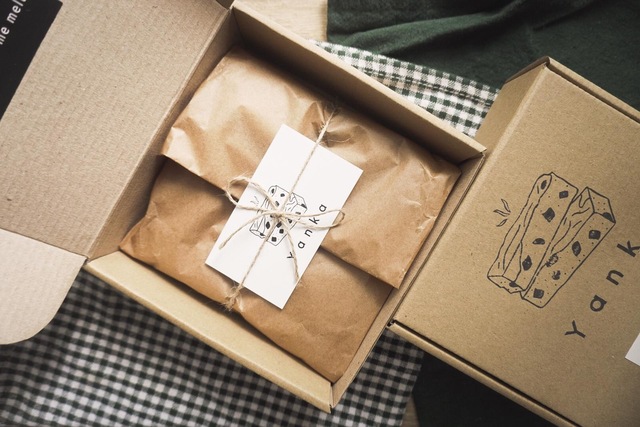 Make sure to keep an eye out for Yanka's new flavors, Matcha w/ Almonds, Drunken Cherry Brandy, and Black Sesame, which will drop in April 2021! 
Visit Yanka's Instagram account for more information. 
*Text has been edited for clarity. 
***
What does your zodiac sign say about you? Subscribe to Cosmopolitan Philippines and find out!
Follow Ysa on Instagram.
EXPLORE COSMO