Spending a lot of time at home has made me realize that my room is filled with SO MUCH STUFF. From books and office supplies, to dainty jewelry and a stash of beauty products, to random items that I bought just because it looked cute, the list goes on. And while all these things do serve a purpose, let's be real, a little bit of decluttering won't hurt. So that's exactly what I did, and it felt great! 
If you also feel like it's *finally* time to give your space a makeover, we're here to help. Below, we asked girls from our Cosmo Community to share their best tips, tricks, and hacks when it comes to organizing and decorating their spaces at home. Keep scrolling and you just might learn a thing or two from these Pinays. 
READ MORE:
The Checklist You Need When You *Finally* Decide To Organize And Tidy Up Your Things
"You can organize the KonMari way. I use this decluttering checklist by Marie Kondo. Follow the checklist by having reasonable time targets. It's okay if you need more than one day. Focus on one area and don't dig up all your stuff so it won't be overwhelming. Limit your sentimental items, unless they are significant heirlooms." -Eli
"My personal tip would be to establish a place for all of your things and make it a habit to always return them to their proper place. It always starts when I don't return things to their specific container/corner of the room until it eventually builds up into a giant mess. So as soon as you're done using something, keep it right away to avoid clutter!" -Tessa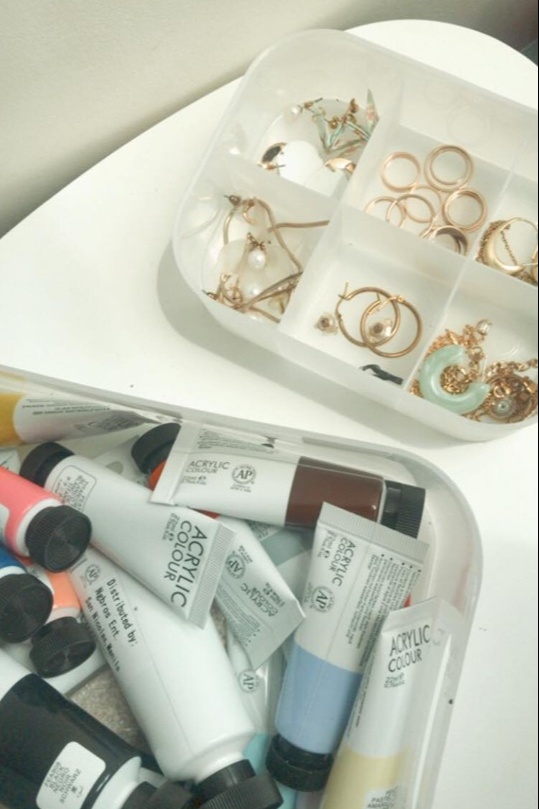 Continue reading below ↓
Recommended Videos
"Start with your closet. That's the easiest part and the hardest. Check Marie Kondo's folding techniques. It inspired me to get rid of my things and clothes." -Veronica
"Take it from me: Don't get sentimental." -Retty
"Buy those under-your-bed storage for clothes that you don't use as much (jackets, gowns, formal dresses, etc.) It will help make room for your everyday casual clothes." -Juliene
"Labeling items can be super helpful! I use similar jars to organize food or spices in our kitchen so labeling makes it easier for me to find things. For random objects, try using bins and put labels as well. It just makes the space feel less cluttered." -Johana
"Cut down on costs and save time by working with what you already have or upcycling. You can get creative with old containers you have lying around. There are lots of tips online about organizing using recyclables." -Kat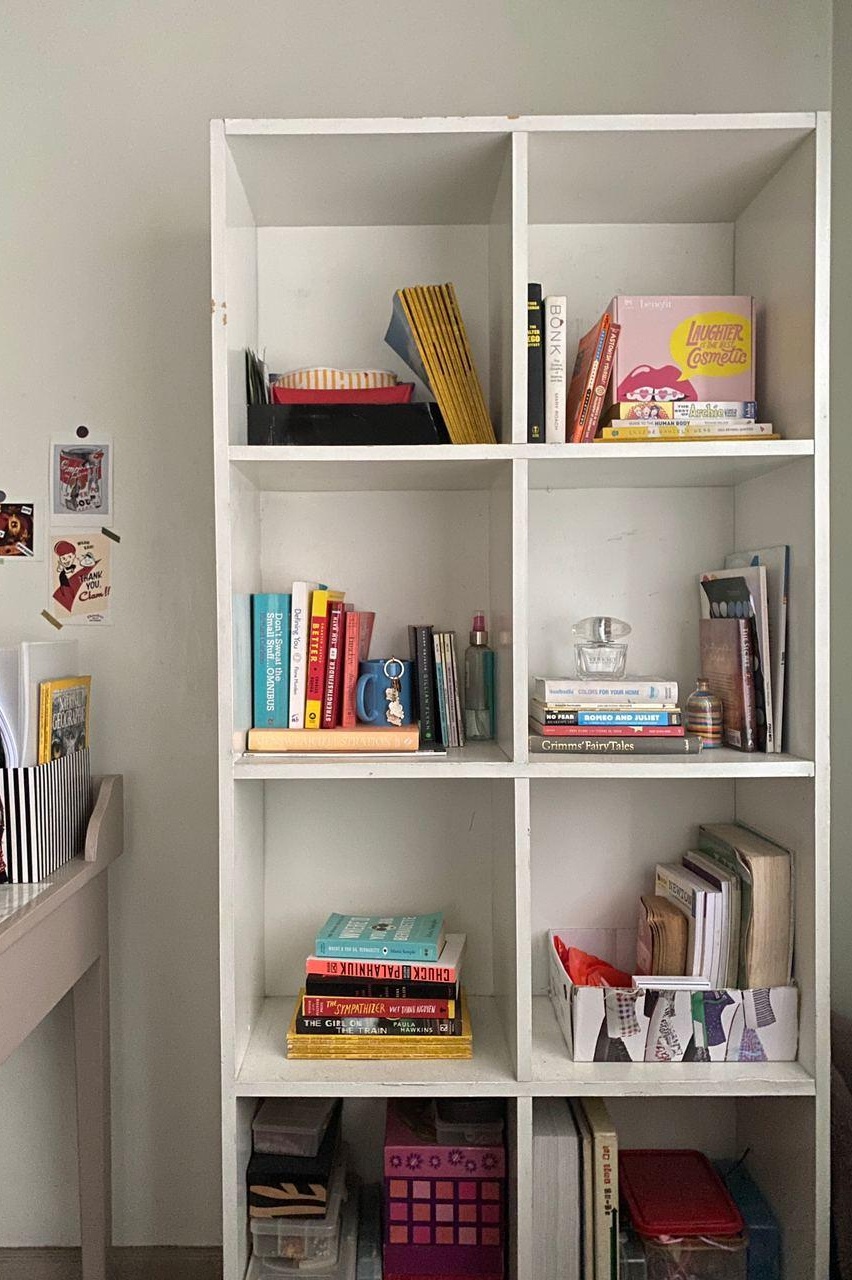 "If you're working with a small space and are planning to paint your room, use white or light colored paint. Full length mirrors also add a spacious illusion. My personal tip for room decorating is to get comfortable bedsheets! Mas stressed ako now since work from home but ever since I got new beddings, mas okay tulog ko." -Trish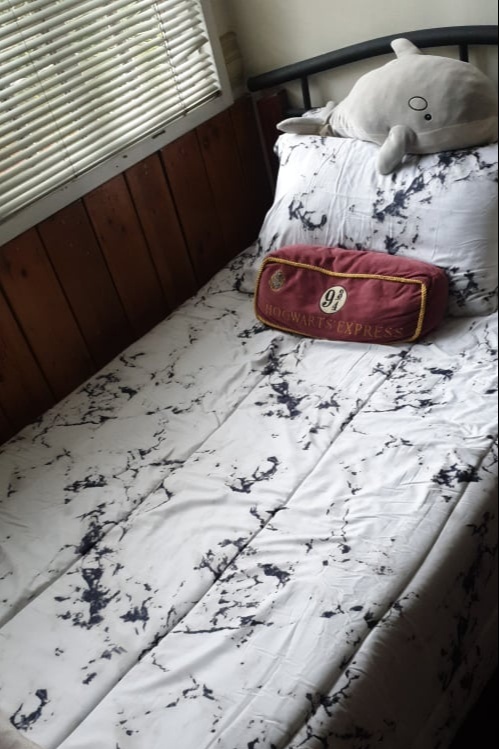 "Get a rotating acrylic organizer for all your beauty products! It's really affordable and it saves up on a lot of space. Plus, what's good is that you can even adjust the levels to your liking." -Lauriz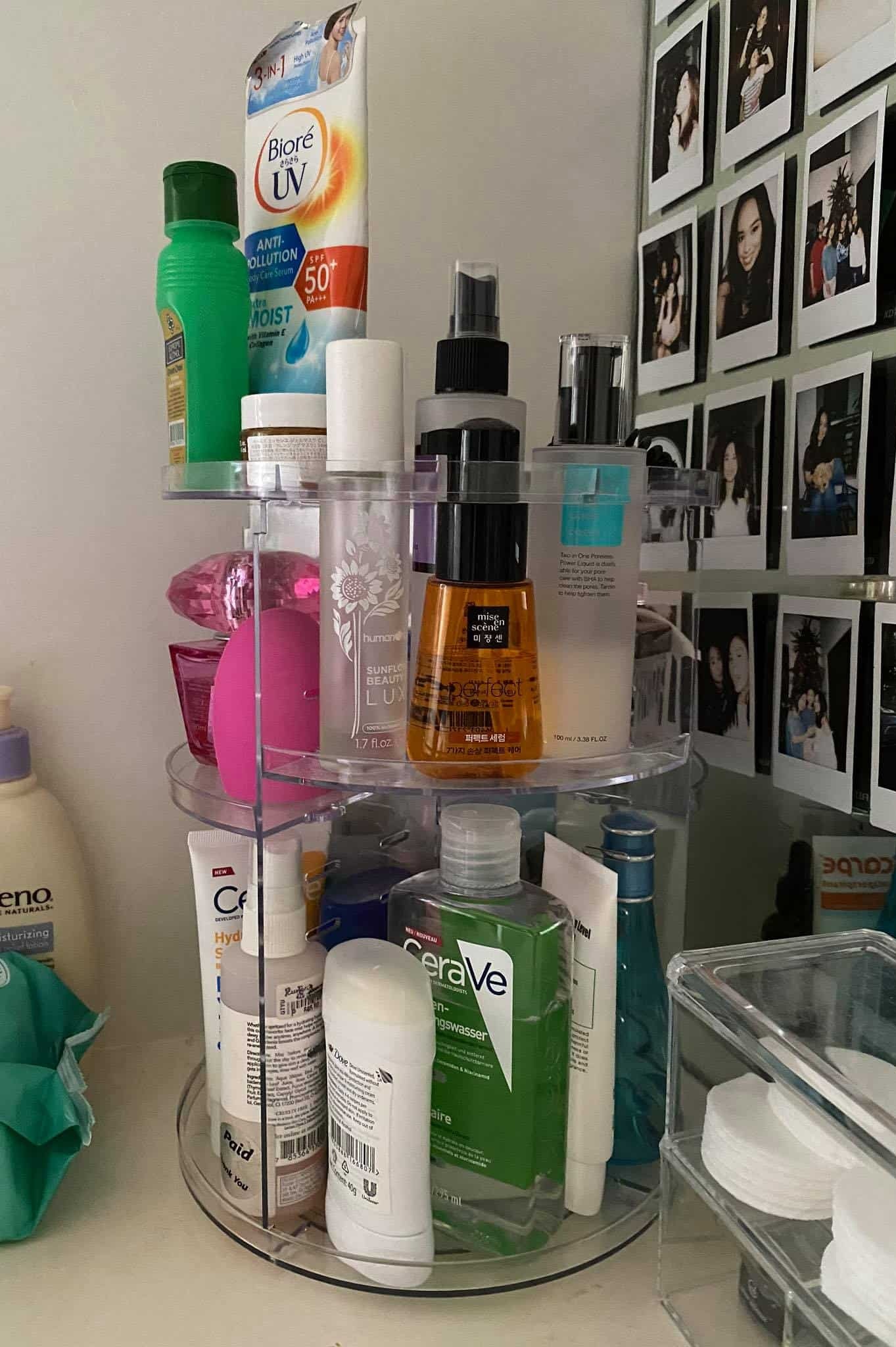 ***
Answers have been edited for clarity.
Join Cosmo Community, our growing Facebook group for fun, fearless, and forward Pinays!
We're officially on Viber! Be part of our growing community and subscribe to Cosmopolitan Philippines now!
Follow Lou on Instagram.