"We should always invest in ourselves." I've always believed in this quote even before self-care became a buzzword. We should never be stingy when it comes to things that would benefit us in the long run—that's how we survive in this crazy world. Insurance, real estate, and cars are just some of the big ticket items we have on our lists, but more often than not, our bank accounts aren't ready for a huge splurge. So, we just start with solutions that keep us pampered and pretty: Skincare.
For those who file buying serums and creams under self-care (we're also guilty of this, don't worry), then you might want to try skincare tools! These nifty gadgets are perfect for girls who don't have time to go to facial clinics to get a glow job. And as for their price tags? Remember that you deserve it—you are worth the  investment! You can just compute the cost-per-use of each gadget to convince your brain that this moolah spent will be all worth it.
ADVERTISMENT - CONTINUE READING BELOW ↓
Yes, I know. Skincare and self-care are expensive. But it's much better than not liking what you see or not feeling 100 about yourself. Without further ado, here are the skincare tools worth investing in:
Pobling Sonic Pore Cleanser
I found out about this affordable sonic cleanser from Female Network's Associate Section Editor, Charlene Owen. According to her, the brush is soft and gentle on the skin, and the sonic vibration feels really relaxing on your face. She specifically runs it over her nose, where she's prone to getting blackheads.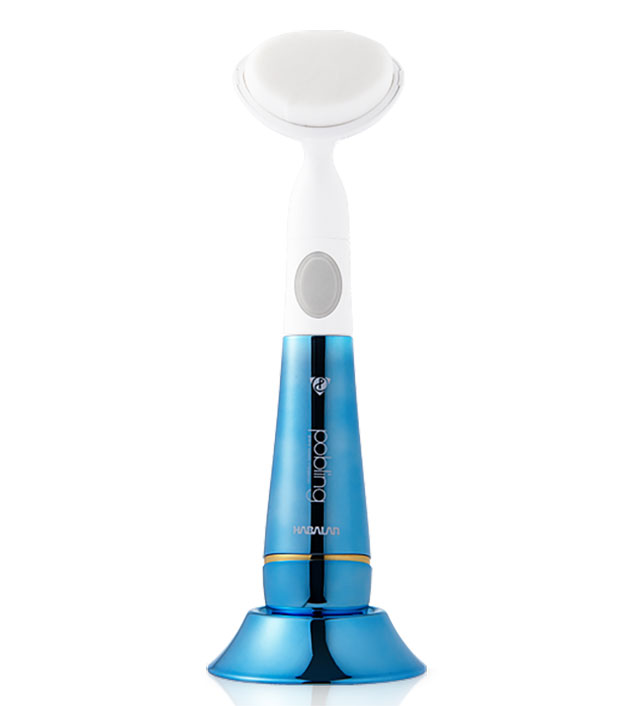 Price: P1,080
Where to get: Althea
Foreo Luna Go for Oily Skin
This little guy can dig into your pores and dislodge deep-seated dirt and gunk. Its sonic motions make your facial cleanser work better. With the Foreo Luna Go, you exfoliate your skin daily, keep your pores clean, and give yourself a daily facial massage. The happy ending? Goodbye, blackheads + whiteheads, and pimples!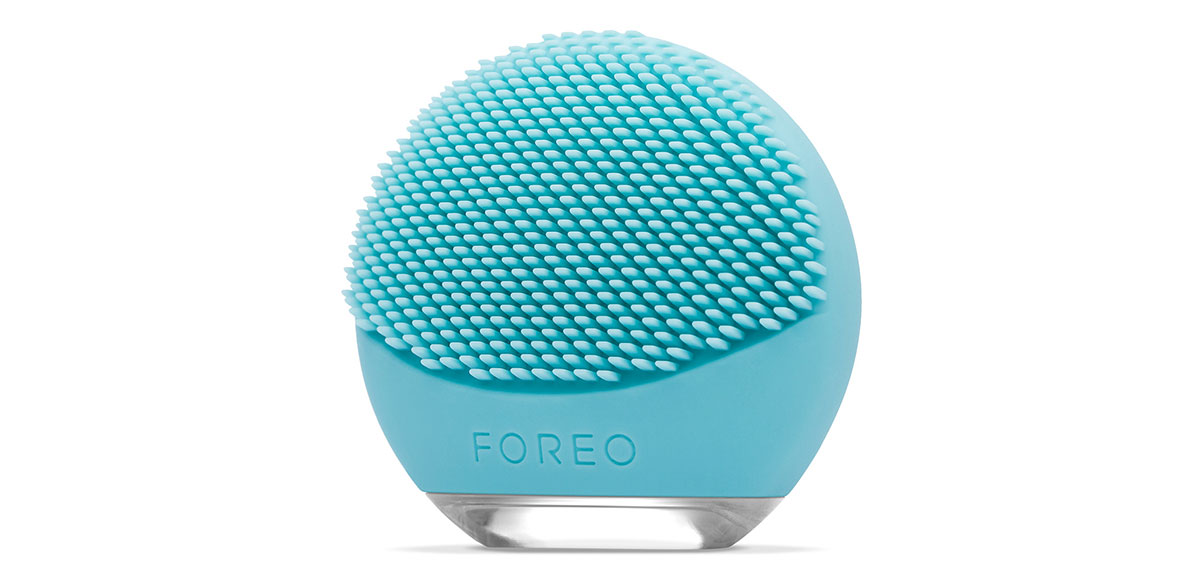 ADVERTISMENT - CONTINUE READING BELOW ↓
Price: P6,125
Where to get: Sephora
Aesthetique Revitalize Microdermabrasion Kit
Yes, you can do a diamond peel right in the comfort of your own home. While we're not discrediting professional services, this dermatologist-grade kit saves you trips to a facialist when you're super busy. You'll be surprised by the amount of dead skin it can remove with one use. 
The crystal tip may cause redness, so we recommend that you put on a sheet mask or a soothing gel moisturizer (aloe vera gel is a good choice, too) after to calm down your freshly scrubbed complexion.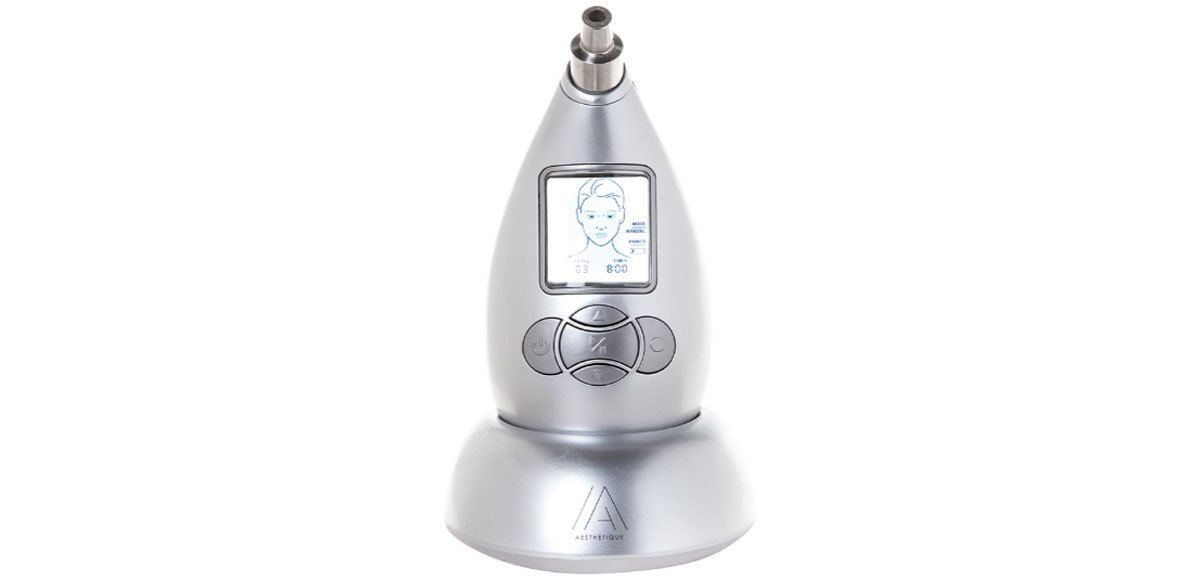 ADVERTISMENT - CONTINUE READING BELOW ↓
Price: 10,000
Where to get: Zalora
Foreo Espada Acne-Clearing Blue Light Pen
Spot treatments and KI injections have met their at-home ally: The Foreo Espada. This is literally a zit zapper, thanks to its blue LED light that kills the infection beneath the skin's surface. I used this on a pustular pimple/acne, and it cleared it in a week—without leaving a deep scar.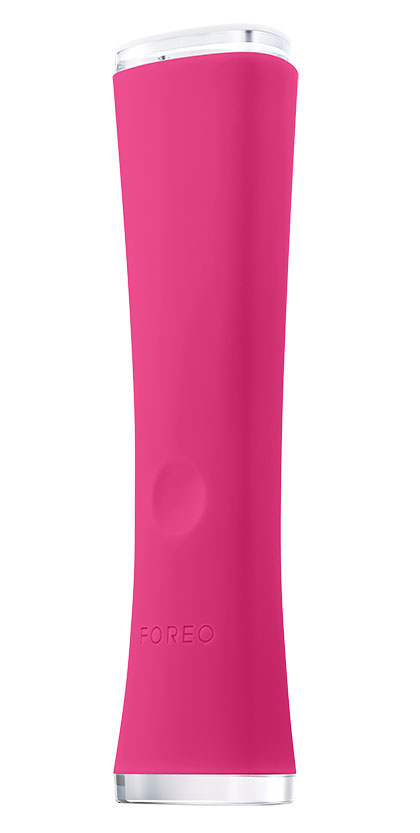 ADVERTISMENT - CONTINUE READING BELOW ↓
Price: P8,052
Where to get: Sephora
Ice Roller
This ice-cold device can minimize pores, calm down any angry pimple, and de-puff a bloated face. It does take a lot of getting used to—you have walk to the fridge before starting your skincare routine—but it's all worth it. We talk about its benefits in detail here.
ADVERTISMENT - CONTINUE READING BELOW ↓
Price: P1,350
Where to get: Shimmer Beauty Studio
Follow Ira on Instagram.