K-dramas are famous for being super kilig and funny, but what makes a lasting impact on us are the heartbreaking lines uttered by the characters we love, especially when the delivery is just right. Add a strategically-inserted OST to that, and well, you're in a puddle of tears!
1. Crash Landing On You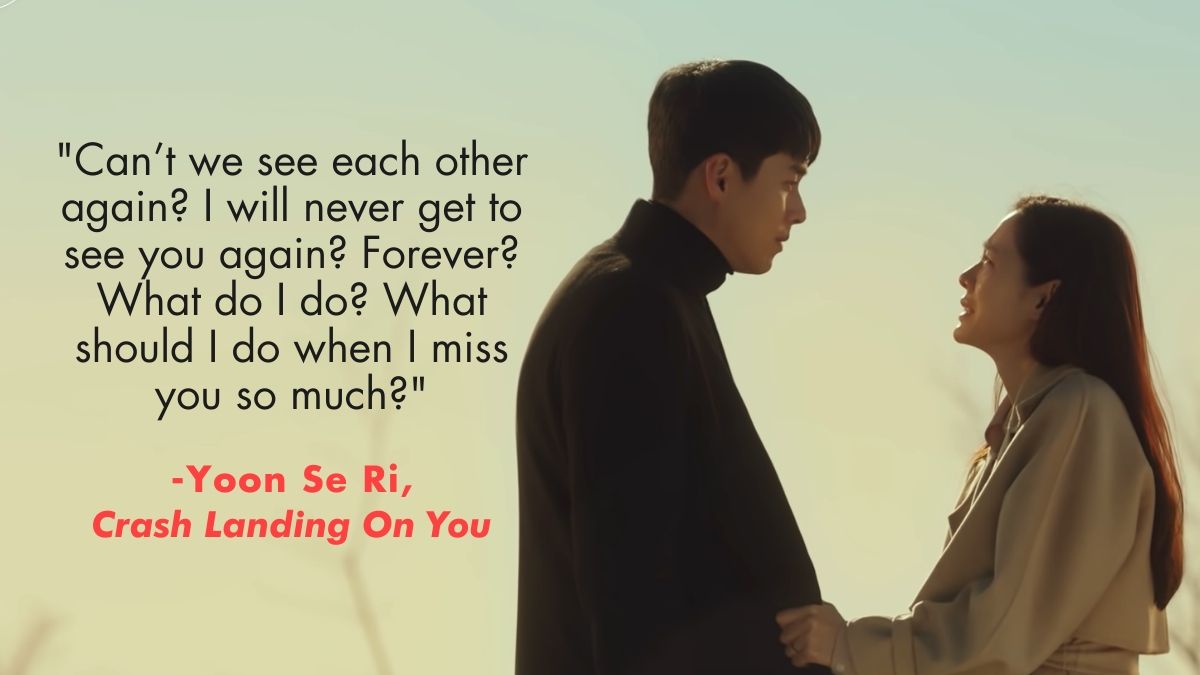 ADVERTISMENT - CONTINUE READING BELOW ↓
This whole scene by the military demarcation line is guaranteed to make you cry your eyes out. At this point in the series, so many questions come up: Is there even hope for their love? Will they ever see each other again? Ugh, my heart is aching for Captain Ri (Hyun Bin) and Yoon Se Ri (Son Ye Jin)!
2. Hi Bye, Mama
"When I was missing you so much that my heart hurt that I wanted to carve it out, you weren't here. And when I thought I could do anything to just touch you one more time you never answered me. Then you appeared out of the blue, and now you're going to die again? What will I do if you leave like that?"
-Jo Gang Hwa (Lee Kyu Hyung)
Was the opportunity given to Cha Yu Ri (Kim Tae Hee) a blessing or a punishment? Do you think you can handle what Jo Gang Hwa went through?
3. The King: Eternal Monarch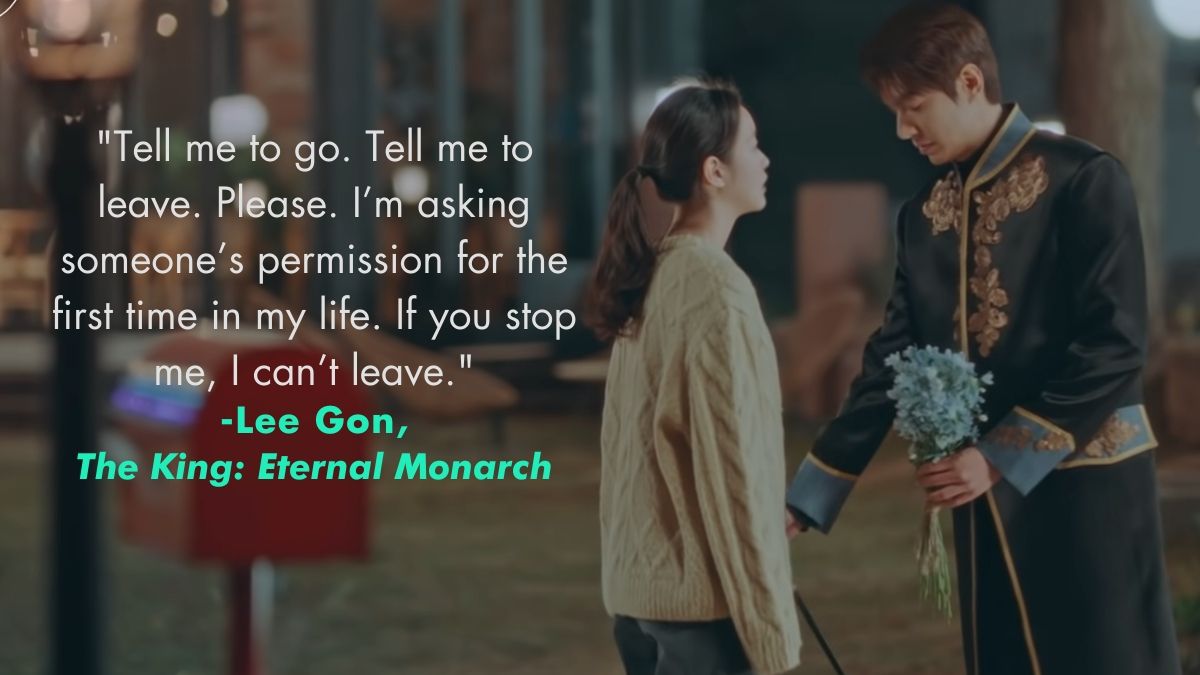 There's something about seeing the stubborn Lee Gon (Lee Min Ho) beg for the first time that makes you feel just how much he loves Jung Tae Eul (Kim Go Eun).
4. Goblin: The Lonely And Great God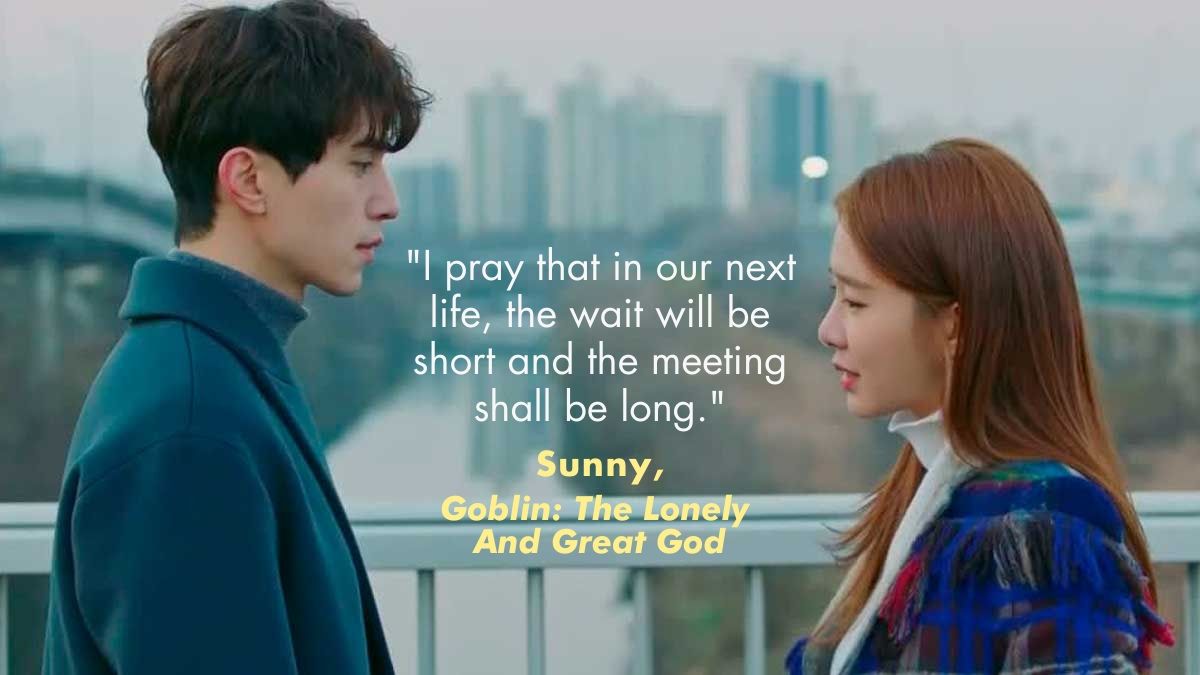 ADVERTISMENT - CONTINUE READING BELOW ↓

If you're looking for a tragic love story, turn to Goblin's second leads, Sunny (Yoo In Na) and Grim Reaper (Lee Dong Wook). With the timing never right and their past lives in the way of their present, it took multiple reincarnations for these two to be together. But hey—it was well worth it!
5. Legend Of The Blue Sea
"If I go back, how would I live, missing him? Even if I went back, living wouldn't be living. I could die here, or go there and live as though dead. It's all the same."
- Sim Chung (Jun Ji Hyun)
Sim Chung and Heo Joon Jae's (Lee Min Ho) love is so strong that it transcends centuries. However, just because they were able to meet years later doesn't mean their fate will change. A classic case of star-crossed lovers, their story will make you use up a whole roll of tissue!
ADVERTISMENT - CONTINUE READING BELOW ↓
6. Weightlifting Fairy Kim Bok Joo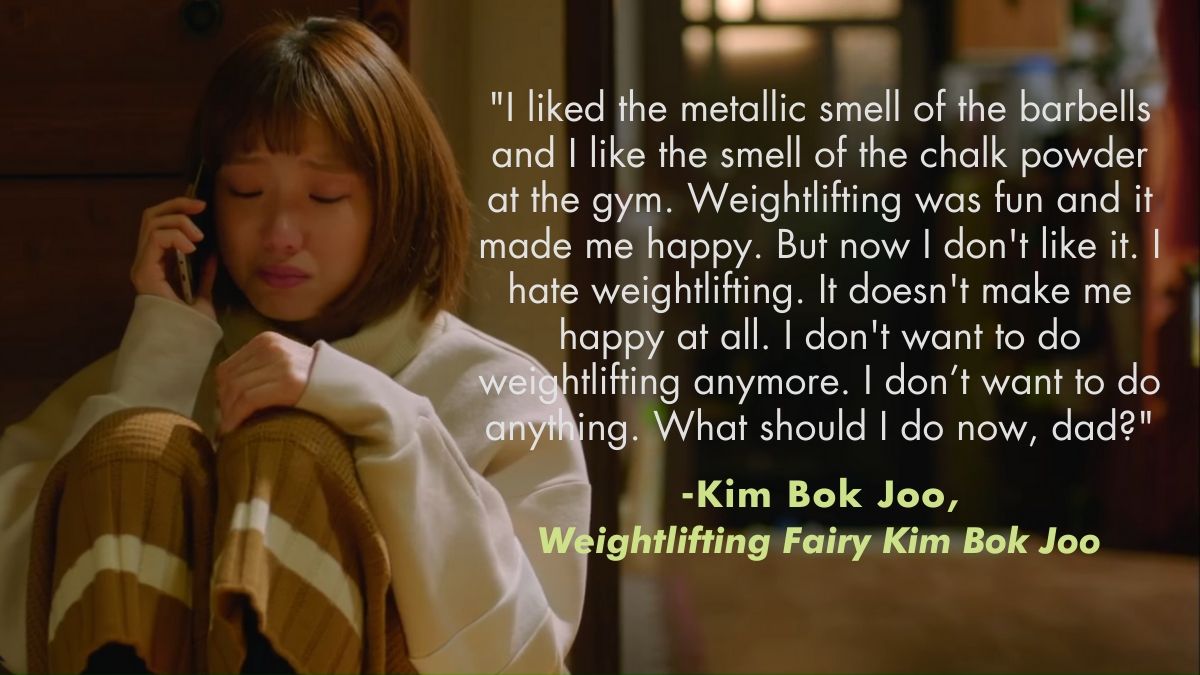 We all related to the lovable Kim Bok Joo (Lee Sung Kyung) when she expressed her frustrations. Not all heartbreaking quotes have to be about romantic love. It's just as heartbreaking to suddenly realize that the one thing you enjoyed doing your whole life suddenly doesn't make you happy anymore.
ADVERTISMENT - CONTINUE READING BELOW ↓
7. A World Of Married Couple
"I am not okay. I keep suspecting you. I am nervous. I try not to but I keep thinking about your past mistake. I just can't forgive you."
- Ye Rim (Park Sun Young)
One of the most painful things you can ever feel is to keep pretending to be okay even when you're not. You keep all of it to yourself until you just can't, and you break down just as Ye Rim did when she confronted her husband, Son Je Hyuk (Kim Young Min).
8. W: Two Worlds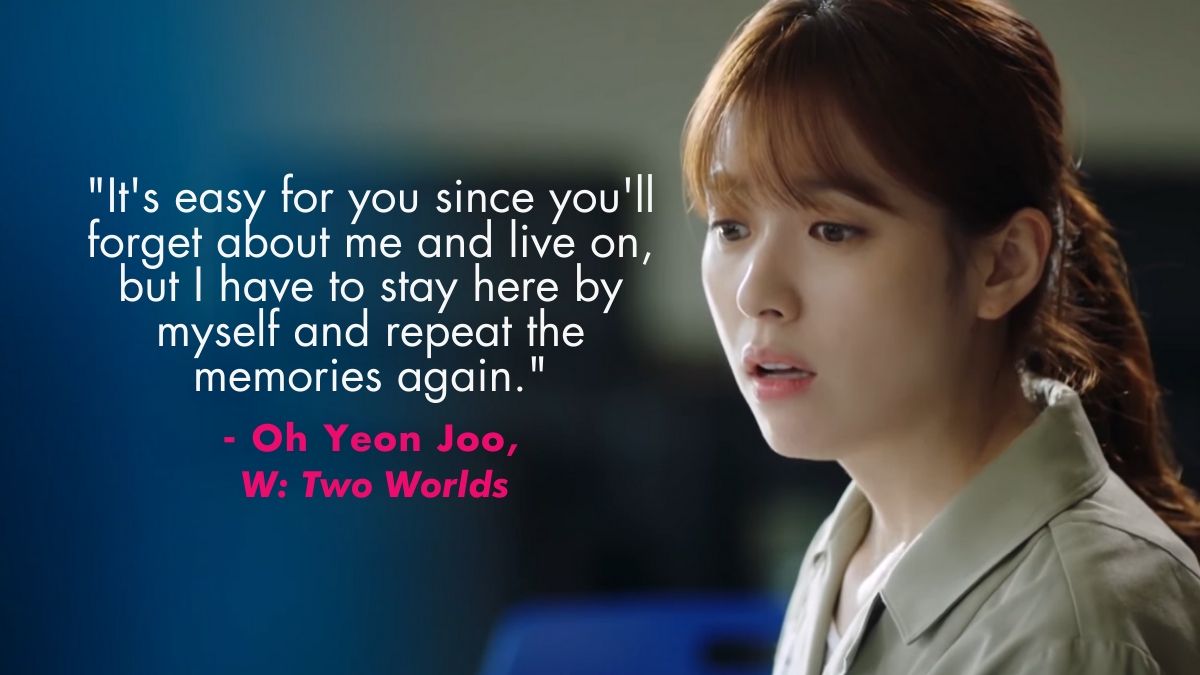 ADVERTISMENT - CONTINUE READING BELOW ↓
Sometimes, when we rewatch W: Two Worlds, we wonder which of the two characters had it harder, Oh Yeon Joo (Han Hyo Joo) who lived in the real world, or Kang Chul (Lee Jong Suk) who was the main character of a webtoon.
9. Itaewon Class
"Unlike myself, I wanted you to be proud and confident. Today, I could see you're already living like that. You have no idea how proud I was. I want you to keep living like that, my son."
- Park Sung Yeol (Son Hyun Joo)
One of your parents telling you that they're proud of you is enough to bring you to tears, but to go back to that memory over and over again after your father was unjustly killed? It's so heartbreaking it's almost unfair for anyone to feel this kind of pain.
10. Hotel Del Luna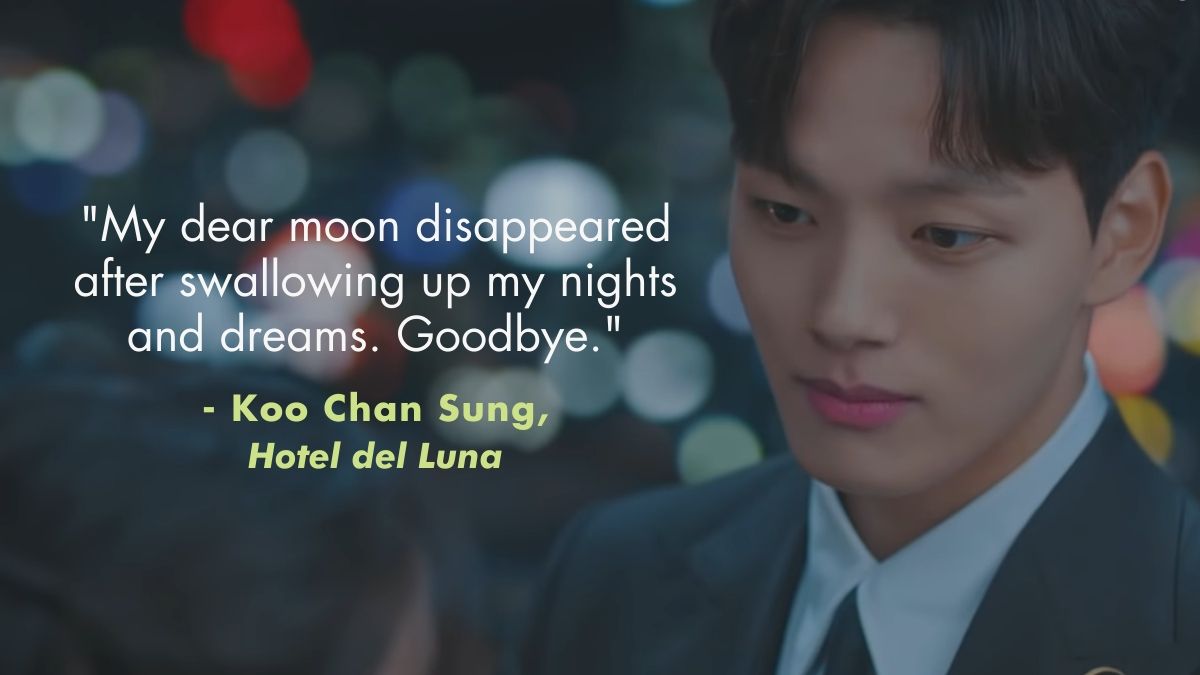 ADVERTISMENT - CONTINUE READING BELOW ↓
11. Descendants Of The Sun
"It is not because you are good. It is because Seo Dae Young is a real soldier. That's why I love him. If you don't allow me to be sent to Uruk, you will lose not only first lieutenant Yoon Myun Joo but also daughter Yoon Myung Joo."
-Yoon Myung Joo (Kim Ji Won)
The way Yoon Myung Joo fought to the very end just so she could be with Seo Dae Young (Jin Goo) brought us all to tears!
12. Fight For My Way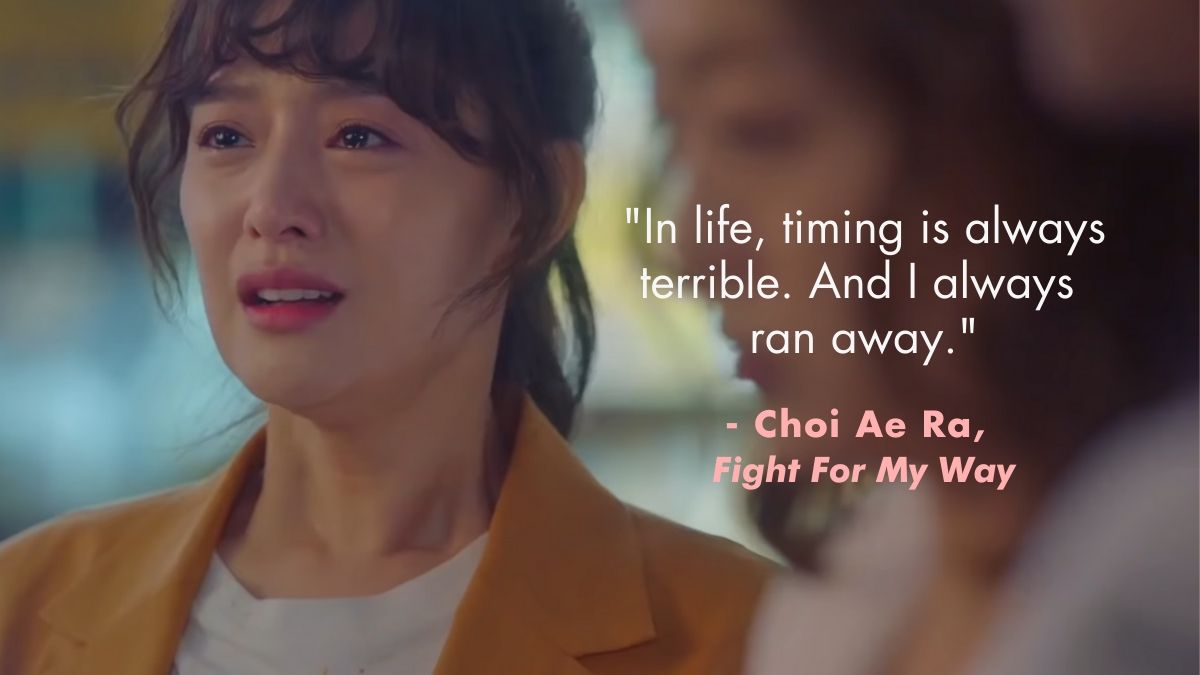 ADVERTISMENT - CONTINUE READING BELOW ↓