One recent K-drama that got everyone talking is the webtoon-based Netflix series, The Uncanny Counter. The story is about demon slayers who run a noodle shop during the day, and hunt evil spirits when they "run out of supplies" or when they get the call to do so. The record-breaking drama recently ended on a high note for its last episode! If that's not enough to persuade you to watch The Uncanny Counter, maybe this story will.
While we're all waiting for the K-drama's second season (which we're super happy about), allow us to introduce to you the show's main star, who plays So Mun, aka the youngest of the Counters, Jo Byeong Gyu.
He was born on April 23, 1996!
Which makes Jo Byeong Gyu a 24-year-old Taurus.
ADVERTISMENT - CONTINUE READING BELOW ↓
Jo Byeong Gyu made his acting debut in 2015.
In Who Are You: School 2015, the actor landed his first acting role as a character named...Byeong Gyu! Since then he's appeared in more than 50 acting projects already. This includes The K2, Hello, My Twenties! 2, Girls' Generation 1979, Radio Romance, He Is Psychometric, and Hot Stove League. Byeong Gyu said in an interview that's he's not one to be picky with his roles.
One of Jo Byeong Gyu's most memorable roles is in the satirical 2019 drama, Sky Castle.
Jo Byeong Gyu portrayed the character of Cha Ki Joon, the ~assertive~ younger son of Professor Cha Min Hyuk (Kim Byung Chul) and No Seung Hye (Yoon Se Ah). In Sky Castle, he had a twin brother named Seo Joon (Kim Dong Hee) and a noona, Se Ri (Park Yoo Na).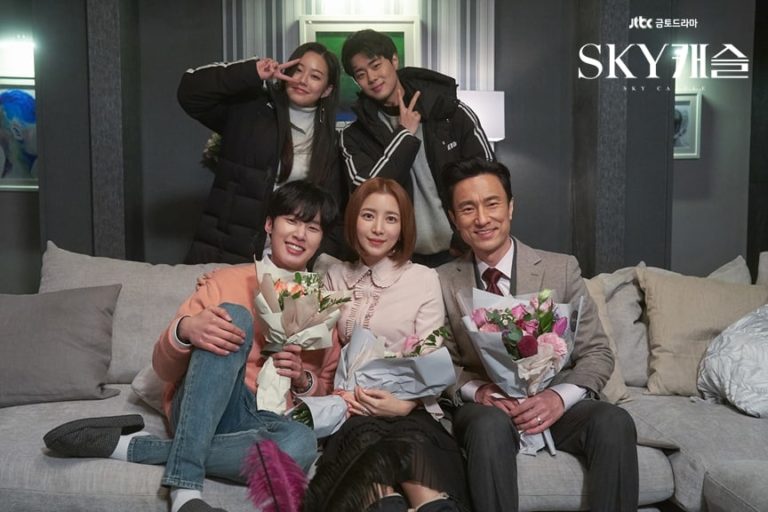 ADVERTISMENT - CONTINUE READING BELOW ↓
Recommended Videos

Sky Castle set the bar for K-dramas with its extremely high viewership ratings. Because of this, the entire cast was treated to a "reward trip" to Thailand! Here's Byeong Gyu with his on-screen twin, Dong Hee (whom he's the closest with—they knew each other since they were students!):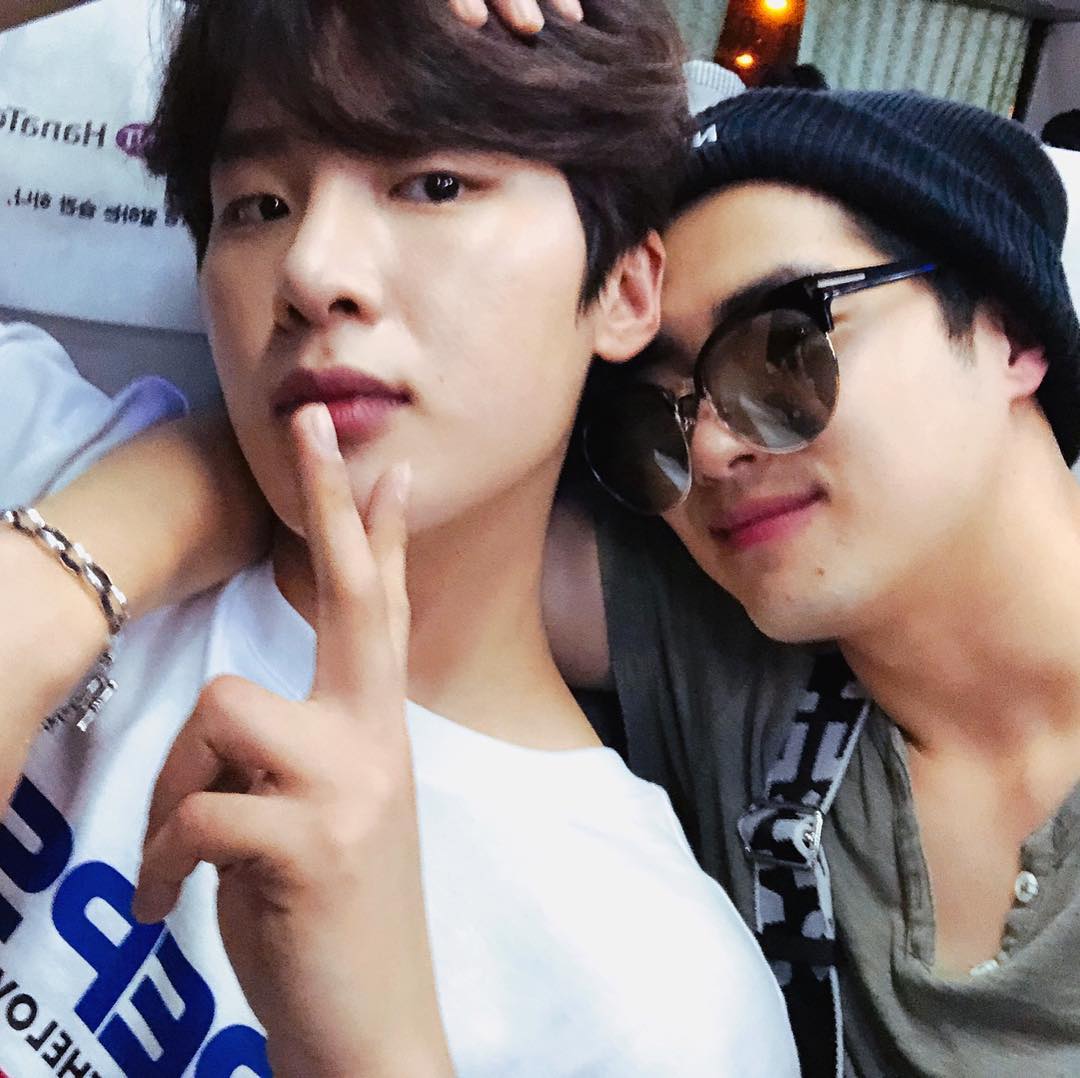 ADVERTISMENT - CONTINUE READING BELOW ↓

Jo Byeong Gyu dated his Sky Castle castmate Kim Bo Ra.
In February 2019, it was confirmed that the two were in a relationship! Their co-star, Yoo Na, revealed that she had no idea about the two's romantic ties but she noticed that they keep disappearing during their reward vacation in Thailand. Before that, Byeong Gyu and Bo Ra denied dating rumors, specifically in the Korean variety show, Happy Together. 
In a statement, Bo Ra said that they became close because of the K-drama, and "...naturally developed feelings for each other while keeping in contact after the drama, and we started dating at the beginning of February." On the other hand, Byeong Gyu expressed how much he loves her in a radio show: "I'm pretty lazy so I love being at home. I'm the kind of person who tidies the room in one go. But when it comes to her, I don't feel lazy. I normally reply to texts pretty late, but not with her." Awww! Sadly, the two broke up in August of 2020.
ADVERTISMENT - CONTINUE READING BELOW ↓
In 2019, he was cast in Netflix's Arthdal Chronicles.
In this drama, Jo Byeong Gyu transformed into Satenic, the weakest of all the slaves who is often bullied by others. Arthdal Chronicles is led by Song Joong Ki, and guess what? Joong Ki sent him a coffee truck to the set of The Uncanny Counter! Byeong Gyu took to Instagram to thank his hyung and captioned it with: "Amazing Joong Ki hyung, I'll do a good job until the end!"
ADVERTISMENT - CONTINUE READING BELOW ↓
Jo Byeong Gyu is the *perfect* choice for the role of So Mun in The Uncanny Counter!
According to Jang Yi, the webtoon artist behind the drama, he watched a series with his wife where he noticed Byeong Gyu and his ~uncanny~ resemblance to So Mun: "She agreed that he was the spitting image of him. When Jo Byeong Gyu was cast as So Mun, my wife and I were so shocked that we stared at each other and laughed. He was my number one choice to play the role."
ADVERTISMENT - CONTINUE READING BELOW ↓
The Uncanny Counter is actually Byeong Gyu's first leading role and he gained worldwide attention for his superb performance! In the drama's press con, he admitted that he was pressured while filming the show but his cast members and the production staff made him feel at ease. Actor Yoon Joon Sang even praised him for his solid work: "You'll see a new side of him through this drama. I think that this drama will make you think of his performances in his previous work again." Go, Byeong Gyu!
He's into soccer.
Jo Byeong Gyu said in a TV show that he went to New Zealand to pursue his studies, and it was also where he became a soccer player. Although soccer is a contact sport, he shared that he doesn't like "hurting" others by pushing them, and so he focuses on running instead. He thinks that engaging in fights is a no-no.
ADVERTISMENT - CONTINUE READING BELOW ↓
Jo Byeong Gyu looks ~different~ with facial hair.
I mean, it's not just me who's seeing two separate individuals in this video! Jo Byeong Gyu was featured in I Live Alone where his daily life was shown (and his bank account balance which is.... lol, you have to watch it!). You can see more of his stubble on his old Instagram account but since it was hacked, those rare photos of him are now lost, huhu. He shared that his facial hair grows *so* quickly that there would be filming days when he'd come to set, freshly-shaved, only to see stubbles growing by the afternoon, lol! Oh another fun fact: He *loves* to walk everywhere! 
Jo Byeong Gyu is currently in talks to star in the historical drama, Tale Of The Secret Royal Inspector And Jo Yi.
Follow Hanna on Instagram.
K-UPDATES