*Warning: There are spoilers ahead!*
You know the drill here at Cosmo: A new Netflix Original K-drama = A guide on the familiar faces in the series! Last week, the streaming giant released all six episodes of the highly anticipated Money Heist: Korea - Joint Economic Area and NGL, we are ~*obsessed*~ with this remake! We love every single bit about it, but we'll save our honest review for another day. ;)
For now, here are the Money Heist: Korea cast members:
1. Yoo Ji Tae as Professor
Ah, the genius behind the plan. The Professor leads the heist with his calculated strategies and the ones shown in the last two episodes will completely blow your mind. Although the entire idea of the crime is wrong, his principles (no one gets hurt and killed) never change.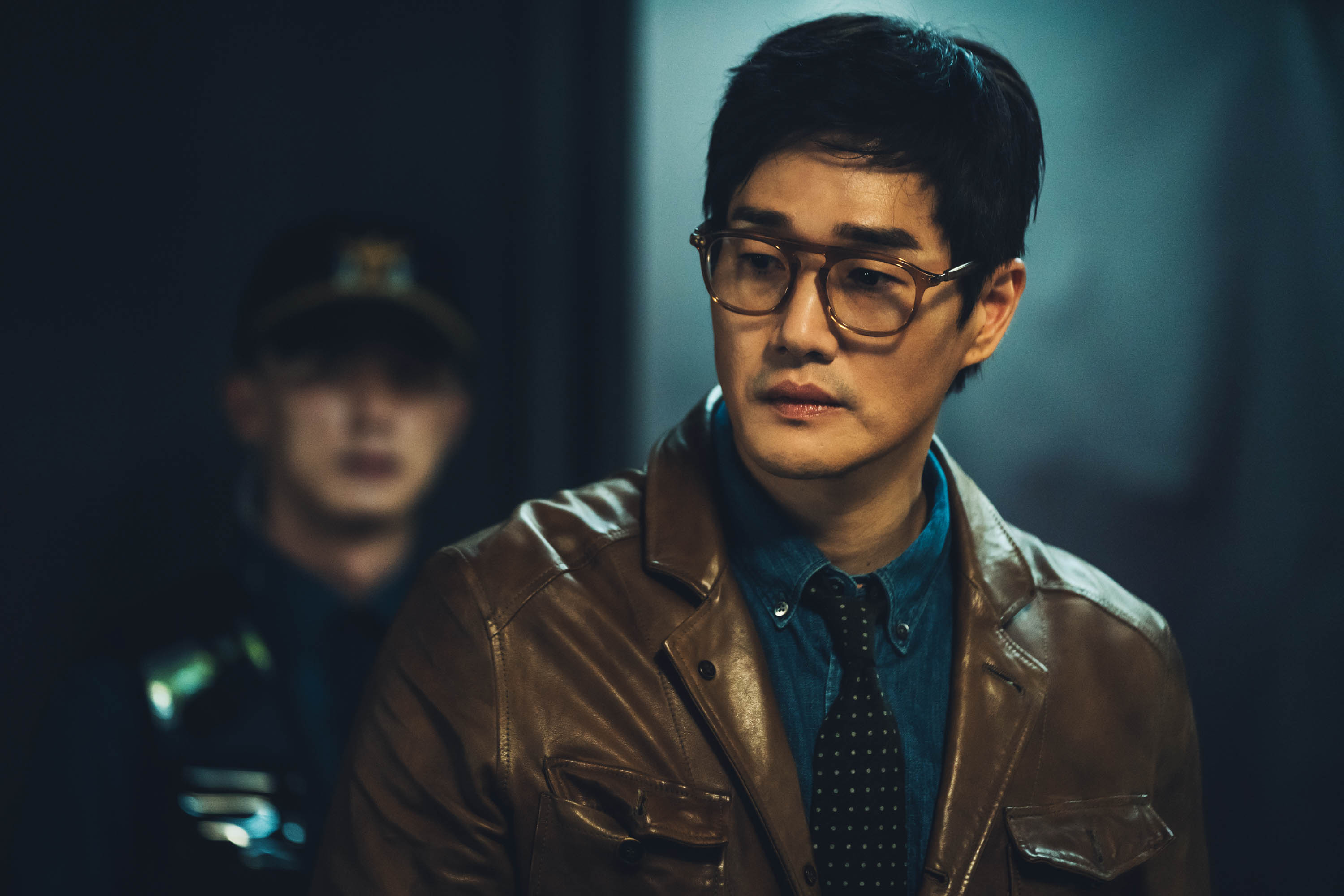 Did you know that Yoo Ji Tae started his career as a fashion model? With his appeal, we're totally not surprised by this! In the early 2000s, he shifted careers and became an actor, starring in hit films such as One Fine Spring Day, Oldboy, The Swindlers, and Svaha: The Sixth Finger. For K-dramas, you've seen him in Healer, Mad Dog, and When My Love Blooms to name a few. We've rounded up his ~best~ works so far, which you can read here.
When My Love Blooms Trailer #2 | GOT7's Jinyoung, Lee Bo Young | Full series on Viu now
2. Park Hae Soo as Berlin
The devious Berlin fears no one—with the amount of pain he experienced since childhood, nothing can't stop him now. He even revealed his face and identity in public! This Pyongyang native is the most charismatic and *aggressive* in the crew, and he has a way of making anyone feel intimidated with his every move.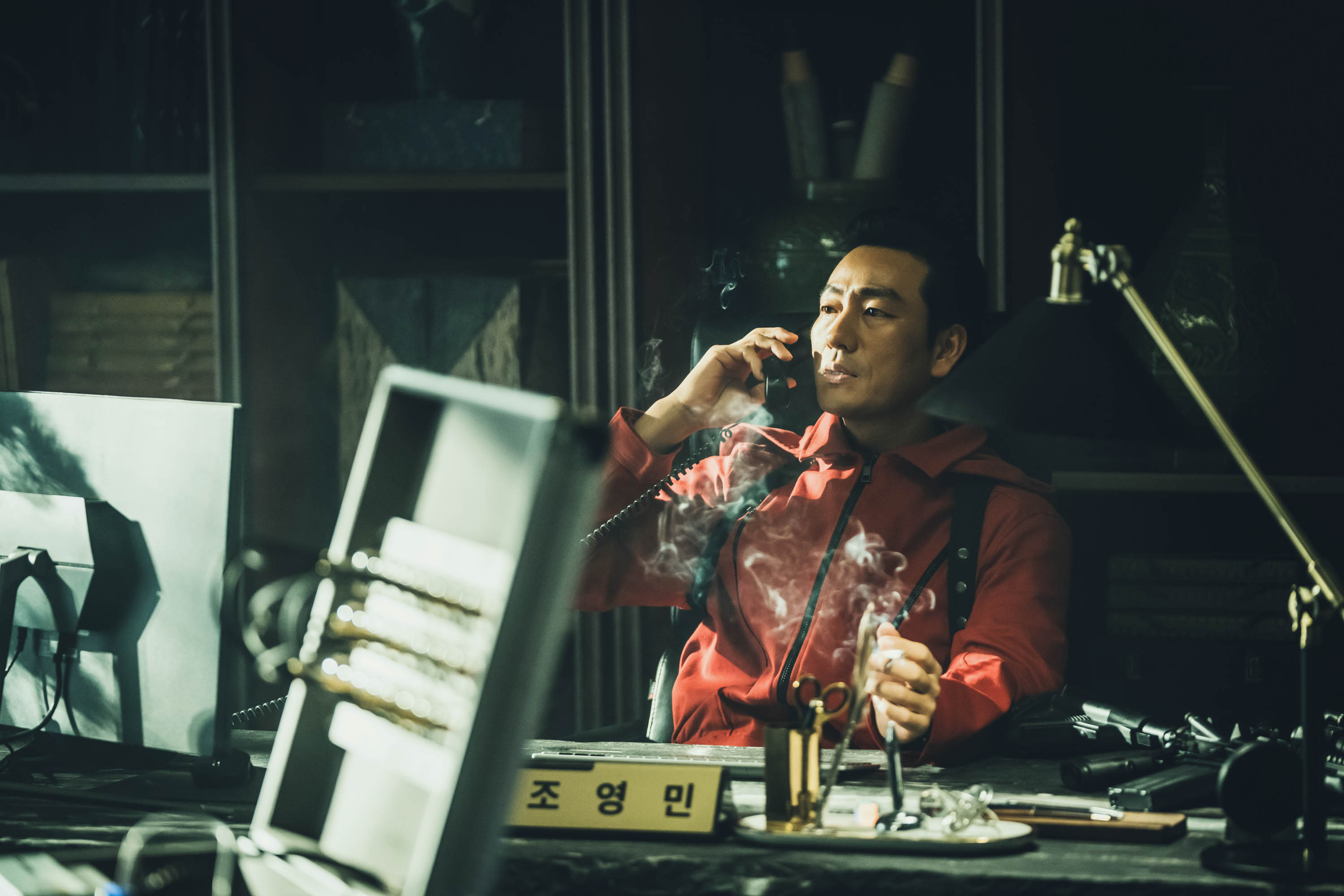 Continue reading below ↓
Recommended Videos
Park Hae Soo is on a roll! We first witnessed his excellent acting chops in Prison Playbook (his first lead role!), where he played a baseball superstar who was put behind bars. Hae Soo was soon cast in By Quantum Physics: A Nightlife Venture, Time To Hunt, and Chimera. The series that skyrocketed him to fame is Squid Game, and just like in Money Heist: Korea, his character also has a deep and complicated background here. Up next on his portfolio: The Netflix Original K-drama The Accidental Narco!
3. Jeon Jong Seo as Tokyo
Episode one of Money Heist: Korea started with Tokyo who hails from North Korea. She's a Hallyu fan and a true-blue ARMY (BTS' fandom), and after serving in the *real* army, she moved to the South. As the most logical and fearless in the bunch, Tokyo was soon picked as the leader.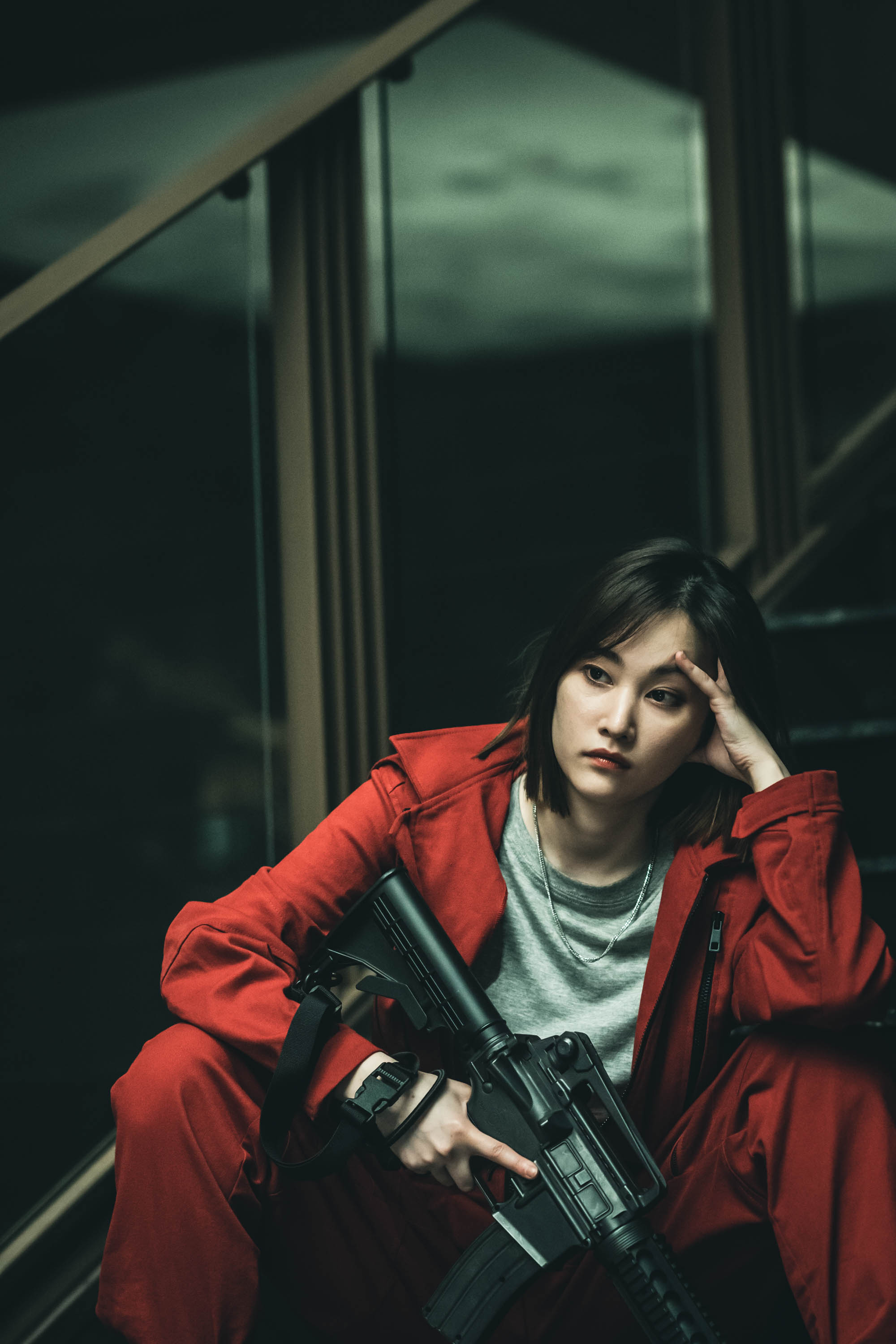 Money Heist: Korea is actually Jeon Jong Seo's first K-drama and we're so proud of her! Her previous works are all films, which earned her various acting awards. Because of the psychological thriller Burning, Jong Seo took home the Best New Performer trophy at the Asian Film Critics Association Awards. For her role in Netflix's The Call, she was named Best Actress at the Baeksang Arts Awards and Buil Film Awards.
The Call | Official Trailer | Netflix
4. Kim Ji Hoon as Denver
A former backstreet fighter, Denver has all the skills needed whenever the situation calls for it. He's a simple-minded and kind individual, and you can see how he truly cares for others through his gestures. You'll remember Denver with his charming satoori (dialect) and heartwarming relationship with his father.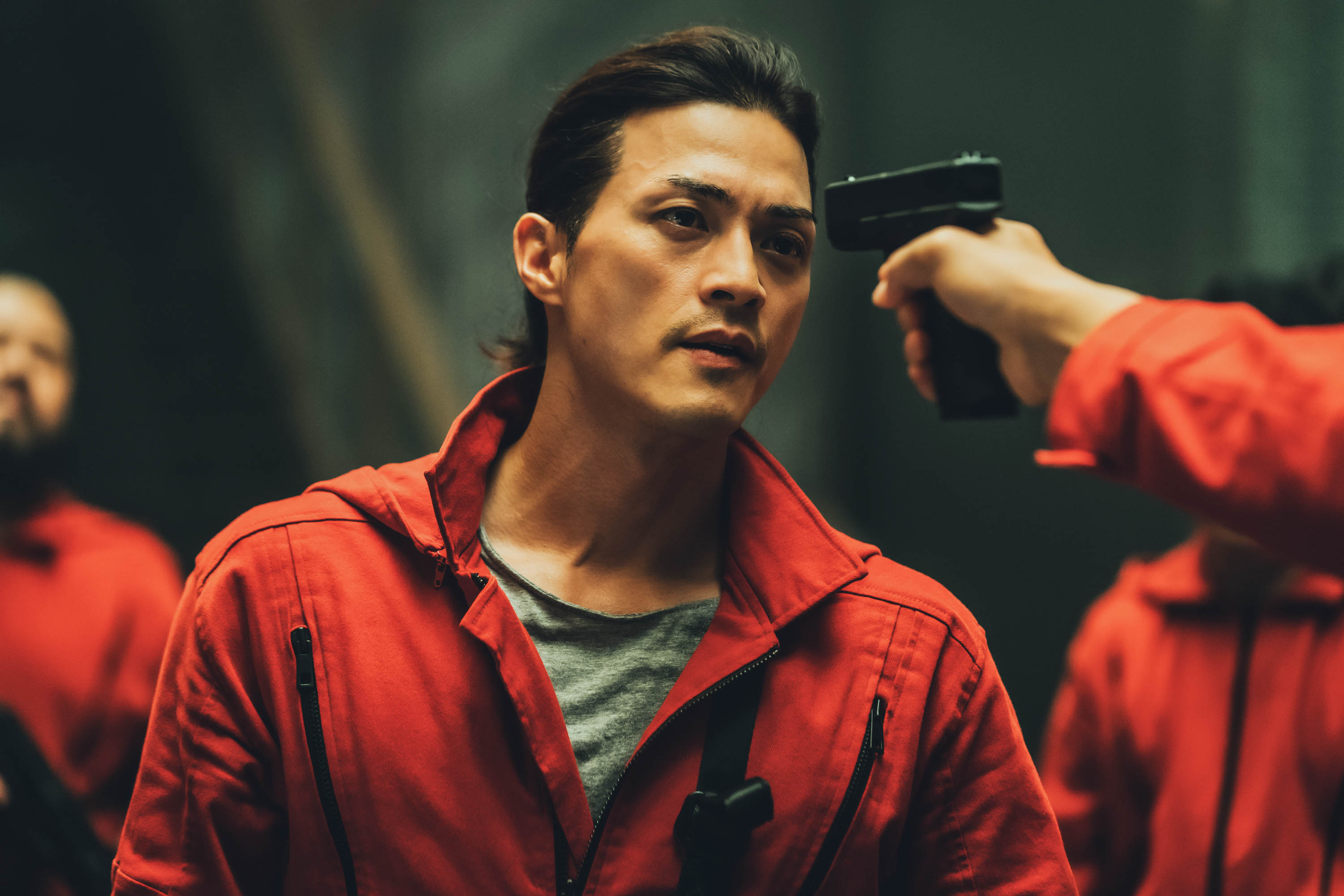 What a transformation! After all his ~psychopath~ schemes (we're still creeped out every time we think about them) as Baek Hee Sung in Flower Of Evil, Kim Ji Hoon changed into a completely different person in Money Heist: Korea. Other K-dramas where you've witnessed his versatility: Daughters-In-Law, Flower Boy Next Door, and Goddess Of Marriage.
5. Lee Won Jong as Moscow
It's really true when they say that the apple doesn't fall far from the tree. Denver's dad, Moscow, also has a heart of gold and he loves his son so much. He wants the both of them to get out of their situation, the reason why they joined the heist. Moscow is the master in mining and he was appointed by the Professor to do all the groundwork—literally—to prepare for the crew's escape route.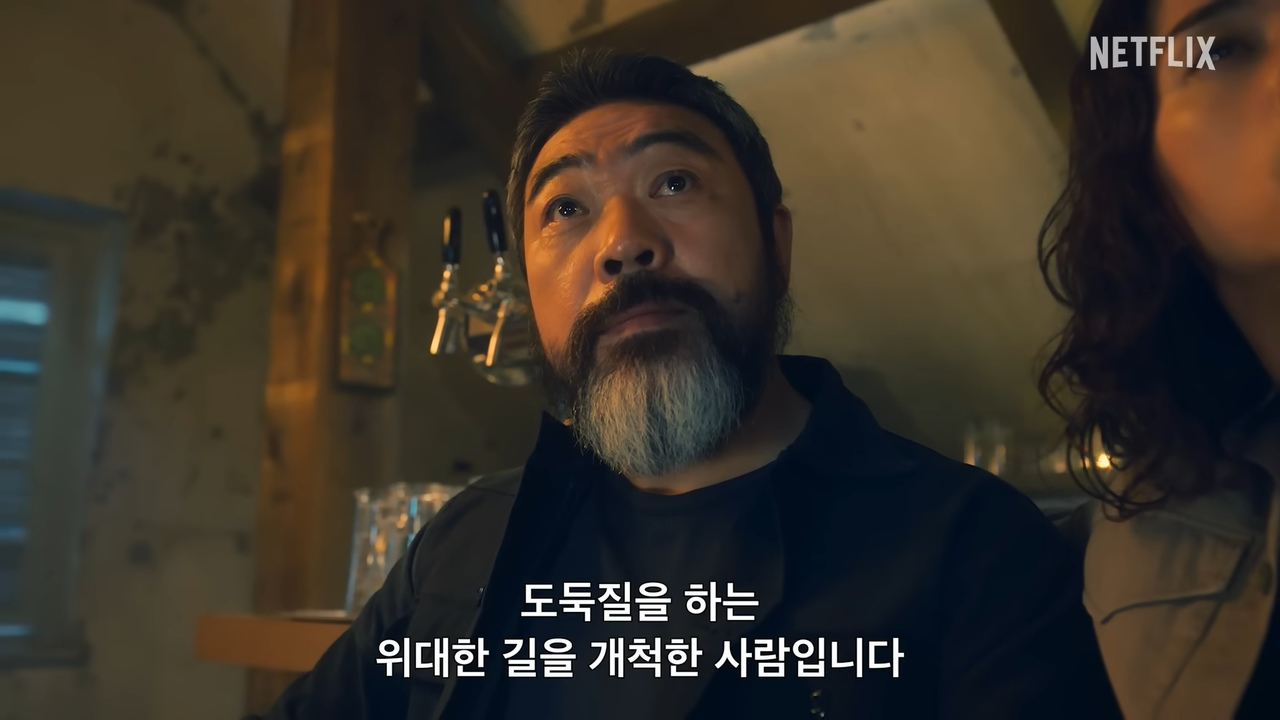 Veteran actor Lee Won Jong has been in the K-entertainment scene for almost two decades and has more than 30 K-dramas under his belt! This includes Great Ambition, Scent Of A Woman, Empress Ki, The Girl Who Sees Smells, Uncontrollably Fond, Strongest Deliveryman, Miss Hammurabi, Monster, and L.U.C.A: The Beginning.
[Monster] Ep.21 Lee El scout about for Lee Won-jong 20160606
6. Lee Hyun Woo as Rio
When you need help in gaining access to data, you can always count on Rio to do his thing. He's a professional hacker who used to be a medical school student (he came from a family of doctors), but he stopped studying because of a certain fear. Rio may be quite immature but he's oh-so-loyal, especially to Tokyo. *insert heart eyes*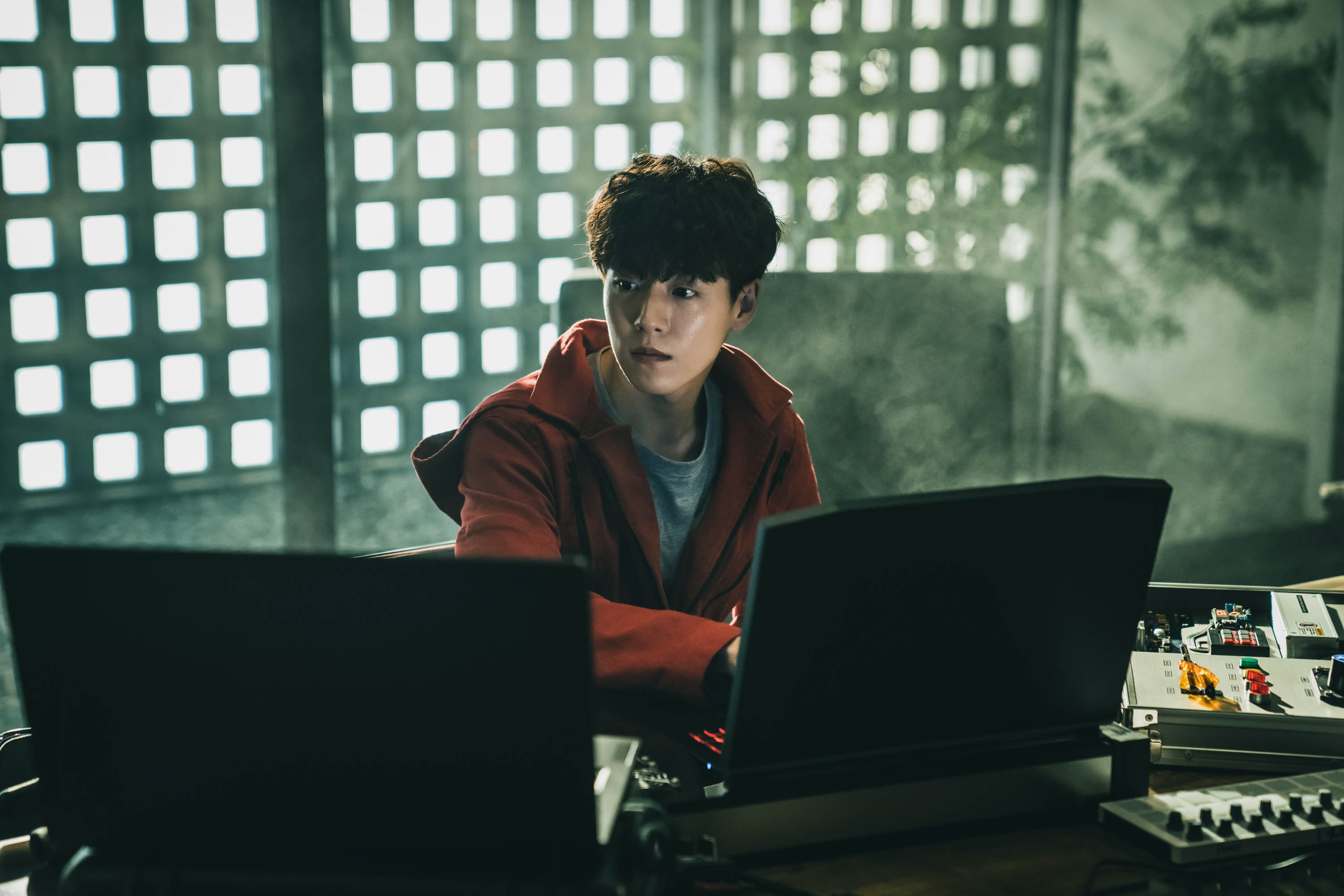 Welcome back to K-dramaland, Lee Hyun Woo! The 29-year-old last starred in The Liar And His Lover in 2017 and prior to that, he was cast in some of our fave shows like Moorim School, The Scholar Who Walks At Night, To The Beautiful You, and Queen Seondeok. Catch him next on the sports-themed movie Dream, led by IU and Park Seo Joon!
Cha Eun Gyeol and Gu Hae Jee To The Beautiful You
7. Jang Yoon Joo as Nairobi
A self-proclaimed con artist (this girl is proud of her career, LOL!), Nairobi is an expert in forgery and fraud. She's the animated one in the team, with her bubbly nature that seems to work when she's asking people to do stuff. In the beginning, she kinda clashed with Tokyo's stubborn personality but they soon became besties (and we love it).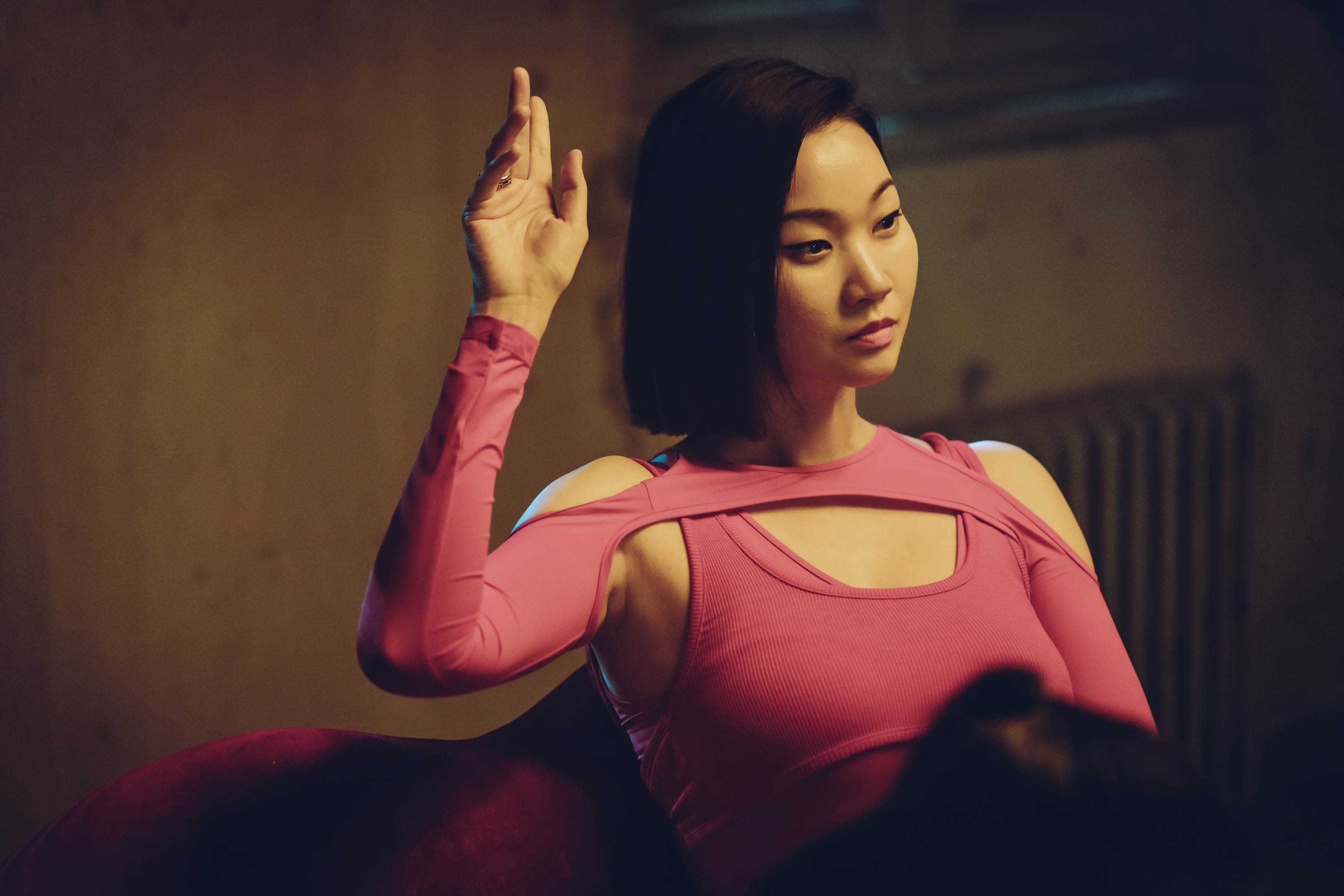 So far, Jang Yoon Joo was cast in one K-drama (Perfume) and three movies (Veteran, Citizen Deok Hee, Three Sisters). Although her appearances on the small and big screen are rare, she's a busy star in terms of her other projects! ICYDK, Yoon Joo is also a singer and model—she was the judge and host for all the five cycles of Korea's Next Top Model.
[1st Look TV] KOREA'S NEDXT TOP MODEL4 X H&M
8 and 9. Lee Kyu Ho as Oslo and Kim Ji Hoon as Helsinki
Oslo and Helsinki really come in a package! The troubleshooter duo is almost always together and they used to be a part of a gang in Yanbian, China before wiping them out. They're the pros when it comes to explosives and military equipment, and so the heist crew is always tapping them for help.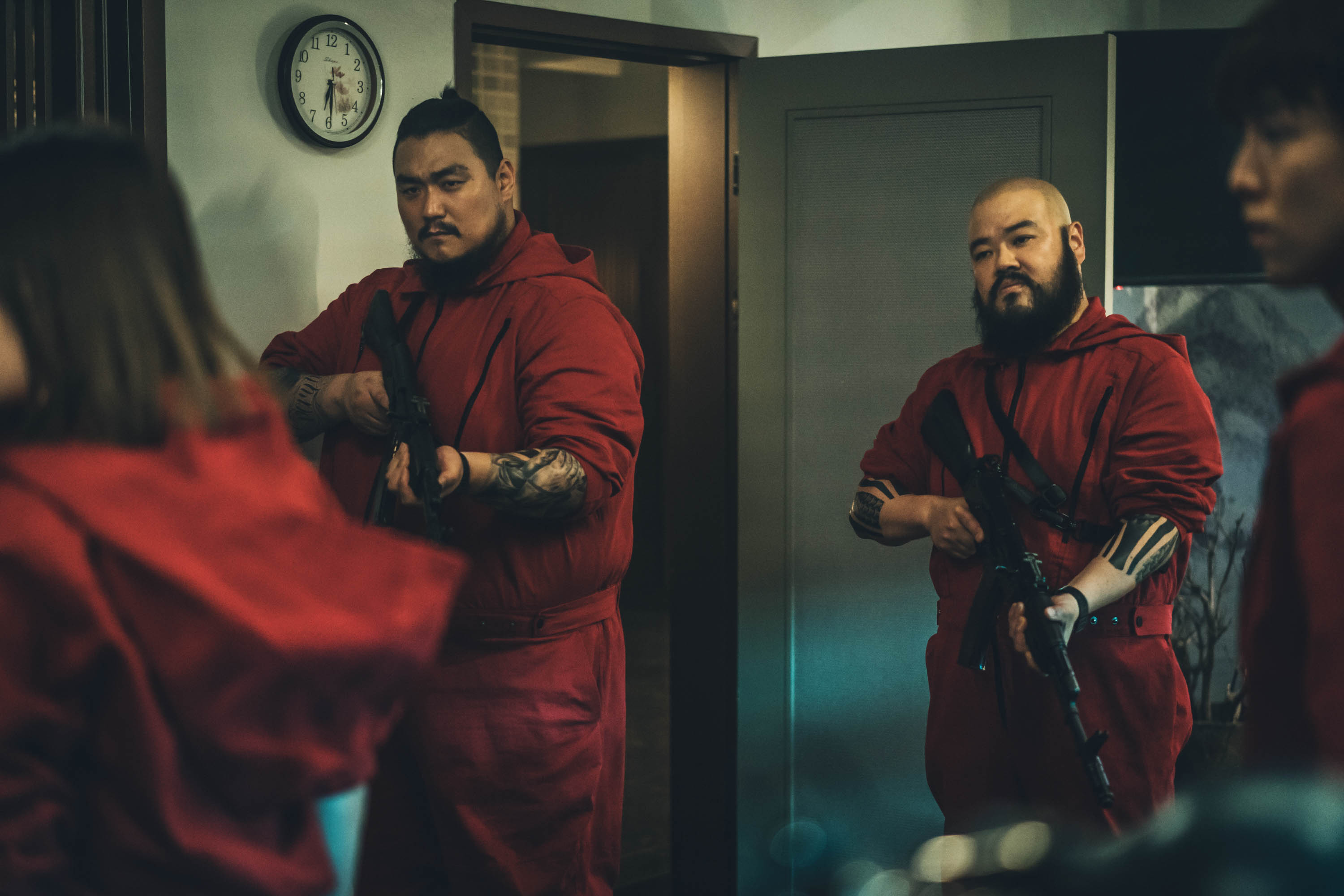 Yup, there are two Kim Ji Hoon in Money Heist: Korea! This Kim Ji Hoon was featured in series like Voice, Chimera (he worked with Hae Soo before), The Good Detective, Dr. Romantic, and Flower Crew: Joseon Marriage Agency.
Trailer] Chimera starring Park Hae Soo, Claudia Kim & more | Coming exclusively to Viu on 31 Oct
As for Lee Kyu Ho, do you remember Mr. Goo, the strong staff member at Doldam Hospital? It was played by him! And yes, Kyung Ho and Ji Hoon has already worked together before they starred in Money Heist: Korea. Other K-dramas where Kyung Ho appeared: The Uncanny Counter, Hot Stove League, and The Fiery Priest.
Romantic Doctor, Teacher Kim Ep. 4: EPIC fight!
10. Kim Yu Jin as Sun Woo Jin
The level-headed Sun Woo Jin has big problems at work and even bigger problems at home. She's a negotiator who makes sure that every spoken word to the robbers is right, and little did she know that the Professor (her boyfriend) is behind it all. Woo Jin is also stressed outside the headquarters, with her pending case against her ex-husband, the custody of their child, and her mother's memory decline.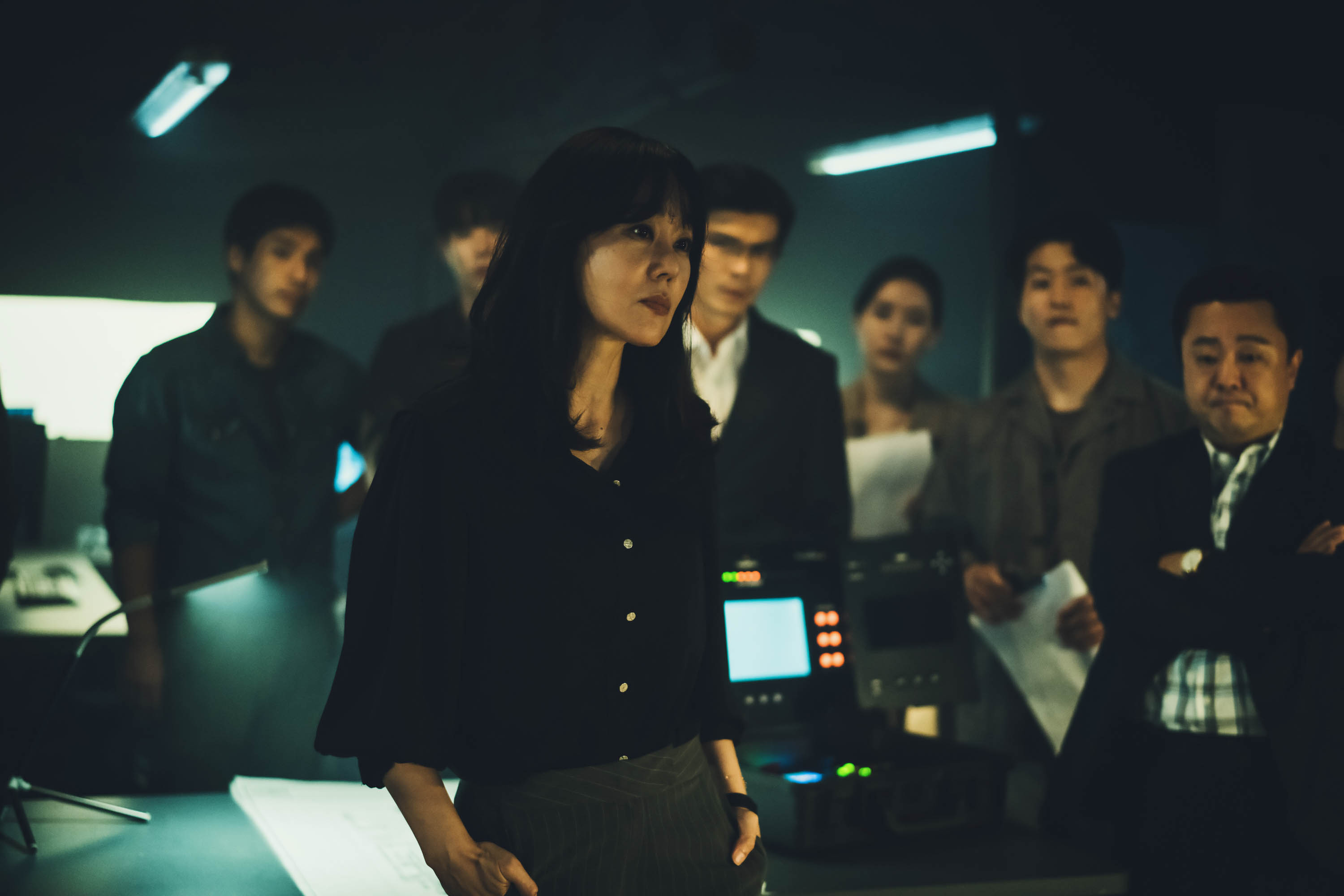 Kim Yun Jin has more films in her portfolio compared to K-dramas, and among them are Rush!, Seven Days, The Neighbors, Ode To My Father, and Pawn. On the small screen, you've seen her in the Koreanovela The Wedding Dress and thecrime series Ms. Ma, Nemesis.
PAWN Official Int'l Main Trailer
11. Park Myung Hoon as Director Jo Young Min
Aside from being unfaithful to his wife, the personality of the Mint's Director just annoys the hell out of us. Young Min is an opportunist who always wants to be put first because of his position, and he doesn't have any concern about others' situations. On top of that, he hurt Denver and almost slapped Yun Min Sun (good thing our boy is to the rescue!). Grrr.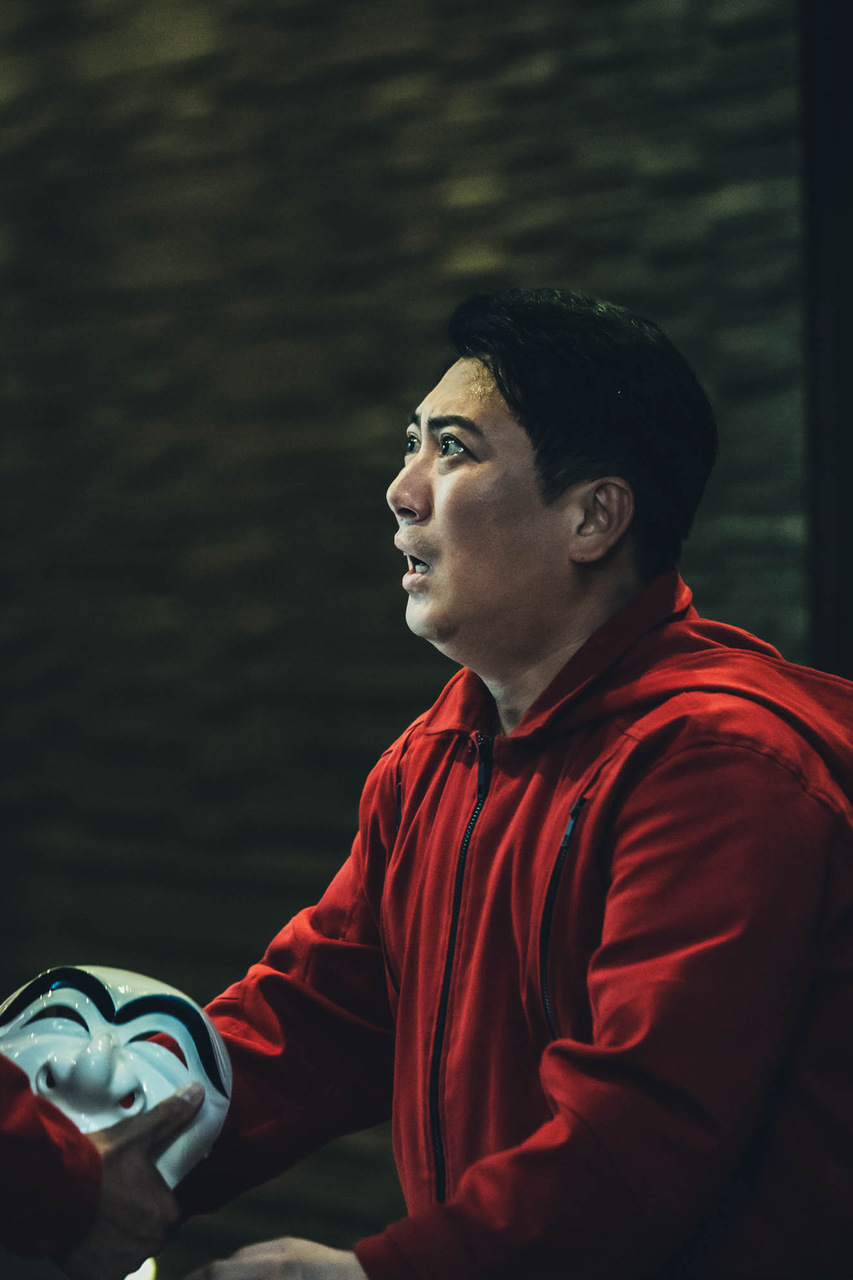 No more high blood pressure: In Crash Landing On You, Park Myung Hoon's character is funnier and less irritating! He was cast as Ko Myung Seok, AKA Seo Dan's bubbly uncle. On the other hand, Myung Hoon in Parasite gave us the chills. He played Moon Gwang's husband who stayed in the basement for years and he actually killed one of the main characters using a rock. Omo!
Actors from "Parasite" show outstanding chemistry together in K-Drama "Crash Landing on You"
12. Lee Joo Been as Yun Min Sun
Min Sun has an affair with Young Min. In high hopes that the Director will help her family move from the North, she pretended that she's pregnant and he's the father. In the long run, Min Sun realized Young Min's betrayal, as well as Denver's pure intentions after taking care of her when she was wounded. We are living for this couple!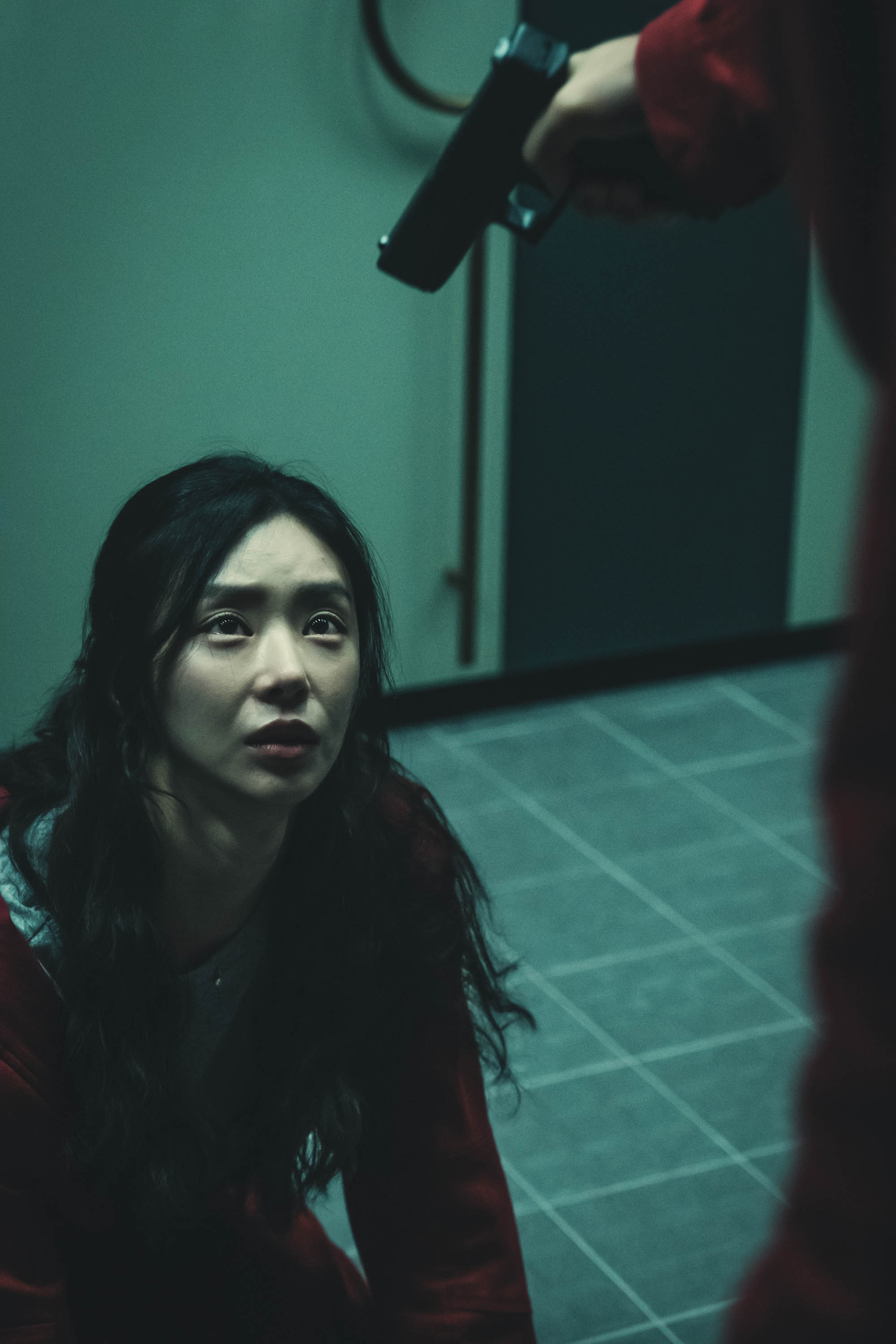 For 2022, actress Lee Joo Been starred in two dramas, namely Money Heist: Korea and Doctor Lawyer. Previously, she was in She Would Never Know, Find Me In Your Memory, The Tale Of Nokdu, and Mr. Sunshine.
14. Kim Sung Oh as Cha Moo Hyuk
An ex-North Korean special agent, Cha Moo Hyuk was tasked to collaborate with the South for the joint inter-Korean operation to settle the robbery at the Mint. He thought that Woo Jin is a traitor and so he made plans on his own. Soon enough, Moo Hyuk discovered her efforts in negotiating with the crew and he stopped his speculations.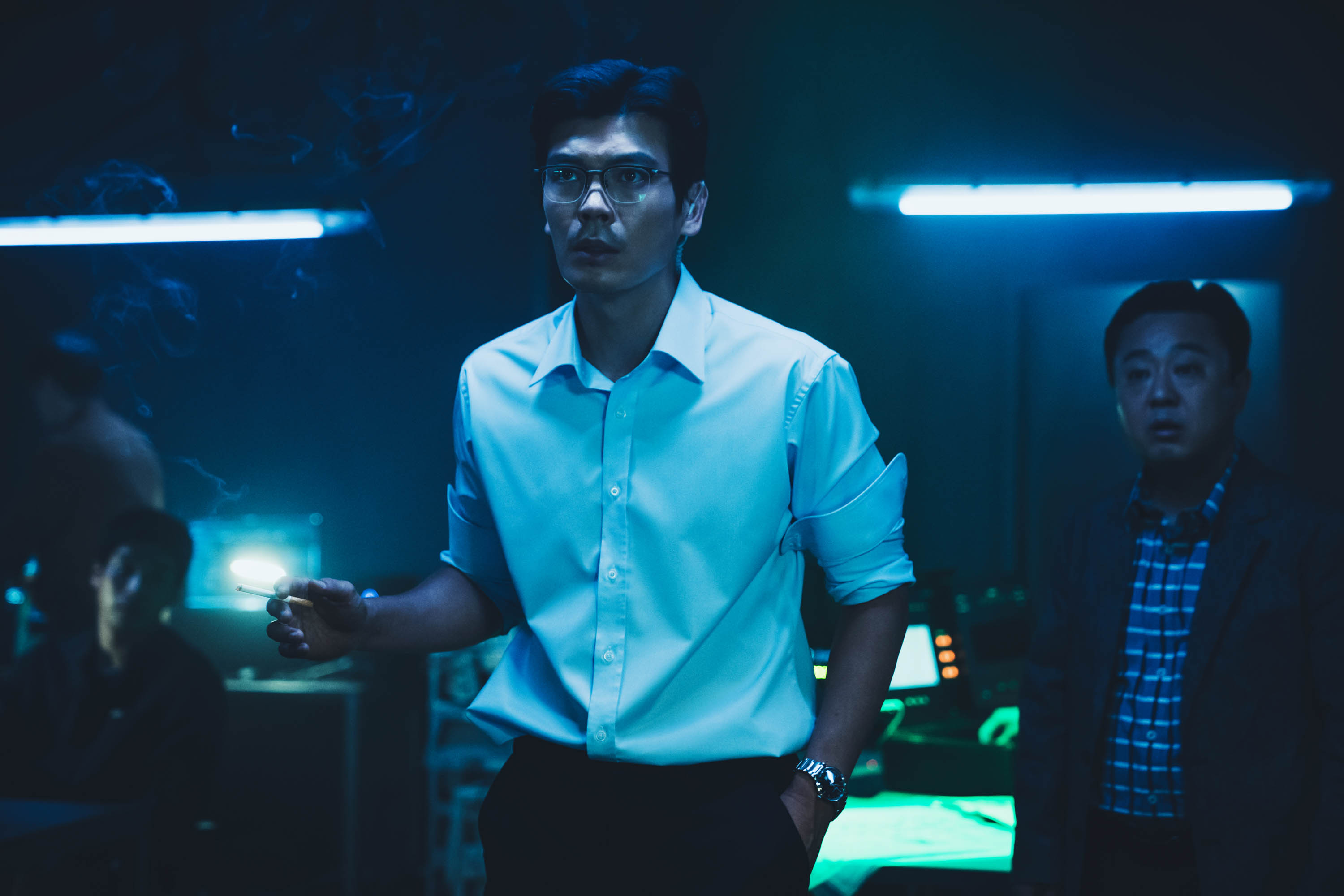 Remember Ko Dong Man's reliable coach and friend in the coming-of-age drama Fight For My Way? It was portrayed by actor Kim Sung Oh! He was also in Secret Garden as Secretary Kim, an adult film director in Graceful Friends, and a mayor in Warm And Cozy.
FIGHT FOR MY WAY Ep 13: Park Seo Joon & Kim Ji Won's Aegyo Battle! [ENG]
You can watch all six episodes of Money Heist: Korea on Netflix.
MORE FAMILIAR FACES IN K-DRAMAS HERE:
All The Familiar Faces In 'Our Beloved Summer' And Where You've Seen Them Before
All The Familiar Faces In 'Vincenzo' And Where You've Seen Them Before
All The Familiar Faces In 'Hometown Cha-Cha-Cha' And Where You've Seen Them Before
K-UPDATES