Start-Up is undoubtedly one of the most well-written dramas we've seen this year. 10 episodes in and the Netflix series Start-Up has really become the talk of the town. No questions about it—this K-drama is really consistent in giving us all the ~*feels*~. We love witnessing the dreams and struggles of the four main leads (Bae Suzy, Nam Joo Hyuk, Kim Seon Ho, and Kang Han Na) and the touching story of Dal Mi, her appa (father), and halmeoni (grandmother). The Samsan Tech team's friendship is also heartwarming! And of course, we can't forget: Han Ji Pyeong and Nam Do San's pursuits to win Dal Mi's heart.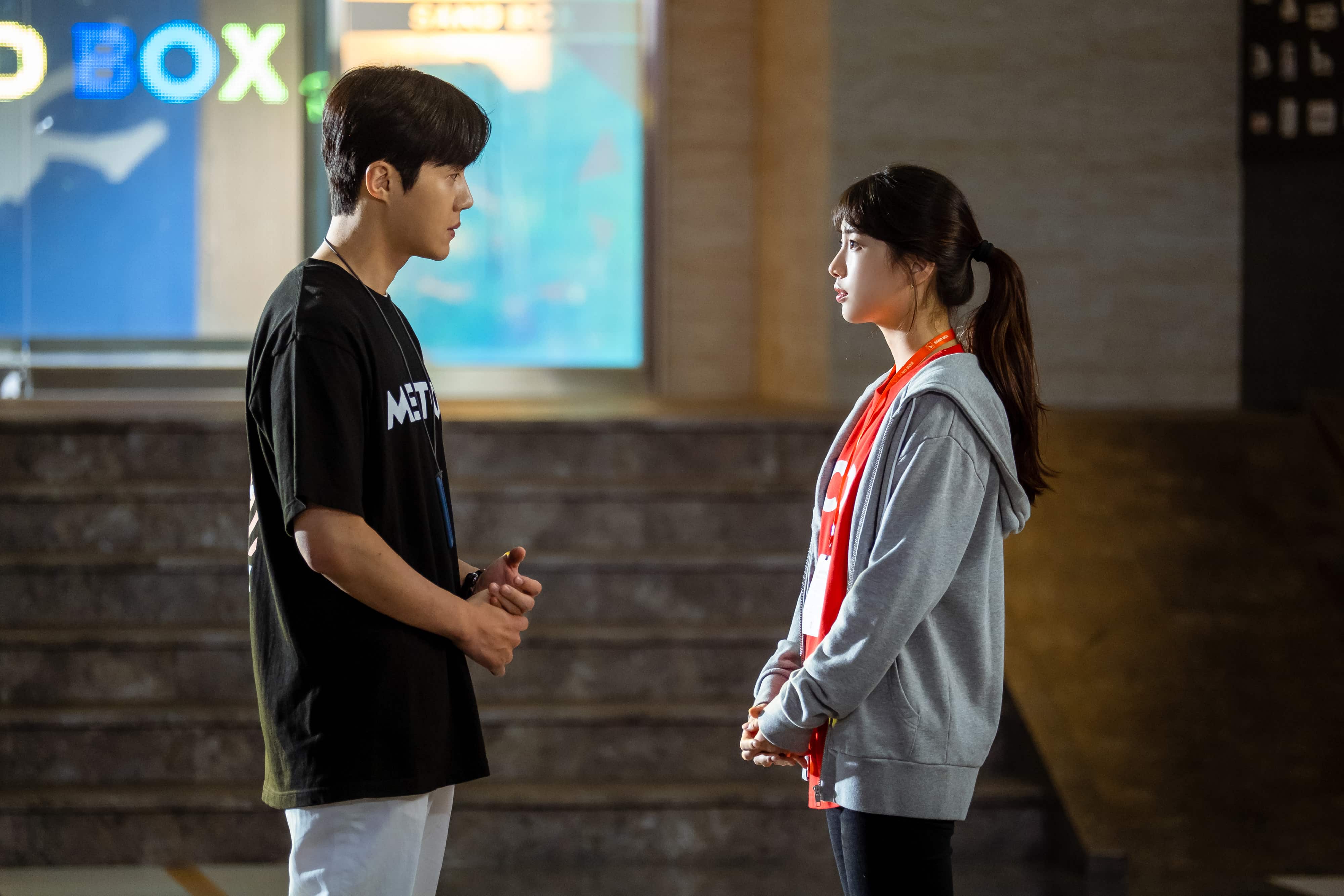 ADVERTISMENT - CONTINUE READING BELOW ↓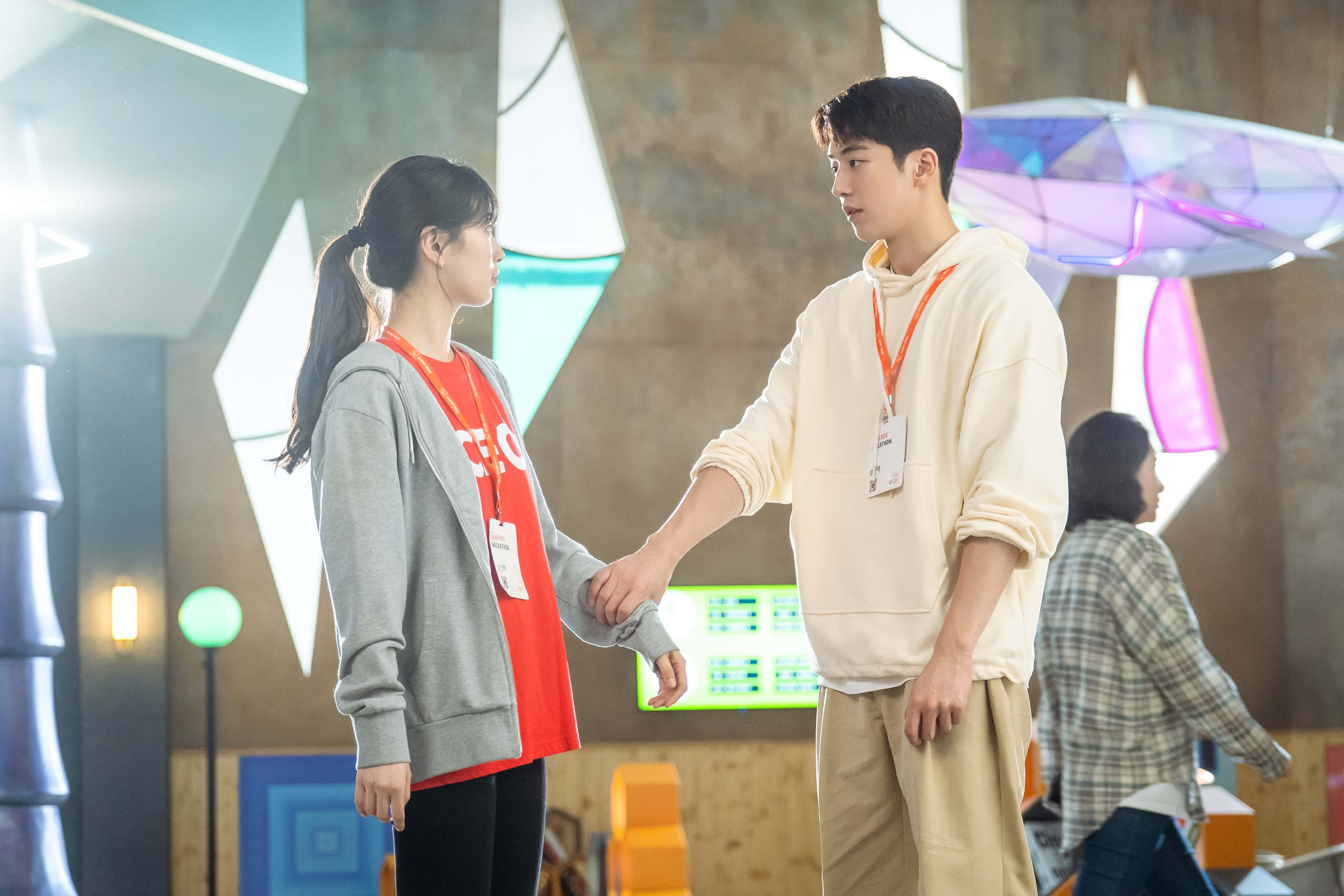 In a social media post, Cosmopolitan Philippines asked Start-Up fans what team they're on: #TeamGoodBoy or #TeamDoSan? And wow, the K-drama has really divided the Start-Up nation! Here, let's look at some of their answers:
#TeamGoodBoy
1. "Here's my essay. Team #JiPyeongNeedsAHappy Ending. Tbh, I think Dal Mi and Do San are a better fit personality-wise. Do San's actions might have stemmed from a lie, but he was always honest about his feelings and he's the one who's always there for Dal Mi in the present. Ji Pyeong has his own demons. Because of his childhood, he has always only relied on himself and believes that no one truly cares for him. He sees kindness as debt that needs to be repaid, and it weighs him down. He says the opposite of how he feels and ends up hurting himself, not just others, as a consequence. I see why it's so hard for him to be honest (although, spoilers ahead, that seems to be changing now) and why he can't just say no to grandma. I'm not sure if Dal Mi is his happy ending, but I'm for any ending that will bring him peace." - Belle
2. "Team Good Boy! His small acts of kindness towards Dal Mi are very refreshing and cute to watch. You can really feel his genuine love for Dal Mi. Likewise, he ensures that his personal life does not interfere with his work life. He has been very mature with his actions that's why I think he'll be a perfect fit for Dal Mi."- Karl
3. "#TeamGoodBoy. A large chunk of Dal Mi's life was about finding this person, who is warm and considerate, would put her first, who understands all the metaphors, and who knows how to wish for the simple things like pine nut kalguksu and Go-Stop. When Ji Pyeong mixed her noodles for her, poured her water, laid down a napkin for her spoon and chopsticks, wasn't that just a culmination of him doing everything he can for her? Even when it hurts him—he was willing to give the letter to Do San, too. Ji Pyeong's selflessness for Dal Mi's sake makes him end game material. I feel like a lot of Do San's decisions have been for self-serving reasons, in comparison." - Mmina
ADVERTISMENT - CONTINUE READING BELOW ↓
4. "Let's disregard their family backgrounds and hardships because those are shallow reasons to fall in love. Character-wise, ewan ko ha, I really find Do San problematic. His convo with Ji Pyeong in Dal Mi's house feels like he 'owned' Dal Mi even though their relationship's foundation was a lie. Wala lang, feeling ko naro-romanticize lang yung pag-lie niya kasi he seems pure and sincere. Imagine that in real life, ewan ko kung kiligin ka pa kahit pogi yan. Ji Pyeong may have lied, too, and is torpe, but at least he knows his boundaries. Do San might be changing now, pero dun tayo sa consistent. So def, #TeamGoodBoy 'til the end kahit alam nating Jung Hwan 2.0 na naman to." – Abby
5. "Team good boy. He had nothing. He has no family. No home. He can't even buy himself a meal. He worked very hard to achieve everything he has now. He can be tough sometimes but he has a good heart. He just doesn't know how to express his feelings. He is very good at hiding like before. This is because all he had was himself. And I hope that he gets his happy ending. He is also a victim here." – Crystal
ADVERTISMENT - CONTINUE READING BELOW ↓
6. "Ji Pyeong may have started the lie for Dal Mi's sake (as per Grandma's request), but Do San continued the lie for his own advantage, that is to continue having that "connection" with Dal Mi which is really not his. I like both Do San and Ji Pyeong, but I really think Ji Pyeong's feelings for Dal Mi are more sincere. He may have started writing the letters because of Dal Mi's grandma, but one could not overlook the sincerity he put into it. Even after many years, he still kept the letters he got from Dal Mi. If Do San did not show up in the Networking Party, Ji Pyeong might have confessed that he was the one in the letters. Do San, on the other hand, took advantage of the situation. Because he 'liked' Dal Mi, he continued to lie and pretend to be the person he is not even if Ji Pyeong clearly told him to stop after that night." - Josiah
ADVERTISMENT - CONTINUE READING BELOW ↓
#TeamDoSan
1. "Team Do San! Dal Mi has always believed in Do San, and Do San is the same to her! She has always looked up [to] him as someone worthy and someone great! And he is the same [with] Dal Mi! That is really the dynamic of their relationship and partnership—[they're] always present for each other, always there to comfort and support one another, and pushing and inspiring one another to succeed. Good Boy is offering Dal Mi a Plan B. Do San believes in Dal Mi, no need for Plan B. And he will do everything for Plan A to succeed because Samsan Tech is no longer just his start-up, it's Dal Mi's too." – Kath
2. "Nam Do San ako all the way! It's nice to have someone like Do San that'll support and bring out the best in you, Ji Pyeong might have the ability to be Dal Mi's Plan B or be that sandbox that'll prevent a painful fall but why wait for her to fall when she has someone like Do San [who will] empower her and keep her soaring high to reach her dreams." – Krystel
ADVERTISMENT - CONTINUE READING BELOW ↓
3. "Team Do San here also. I see a lot of people relating to Han Ji Pyeong because of his childhood and his loneliness, but what people forgot to take into the equation is that even though Do San had a better upbringing financially, he has issues, too. His lack of ambition is derived from him wanting to be equal to his peers. When this was first introduced by his parents to Alex, I felt saddened by the fact that Do San had to hold himself back in order to belong. In fact, Han Ji Pyeong treats Do San not as an equal. Do San is clearly just holding back his potential, which is why I am excited [about] his character's development. There is a "gigil" to his desire to be successful and Dal Mi is going to be the trigger of all this. In a way, maybe this will have a Dream High 1 ending, where Do San will rise but he will be lonely at the top. Which is why I am rooting for him more. And agree on Dal Mi not being a prize."- Kristina
ADVERTISMENT - CONTINUE READING BELOW ↓
4. "Nam Do San all the way. Pure and innocent. He is Dal Mi's swing. He lifted her up. Remember when he showed up when Dal Mi needed Do San the most? It's his own initiative. He declined the two million won, but he showed up. Some people are comparing Ji Pyeong and Do San's childhood, to the extent that they are invalidating Do San's feelings. His feelings are valid, just so you know. Their experiences are incomparable but were both valid. Nam Do San took the courage to tell his parents the truth. I cried when he said, 'I answered all of them except for one.' He has been guilty since then. It's a life sentence for him. He lived a lonely life, and now, he wants to be happy. And for him to be happy, he decided to be true to himself and to others as well. Back then Do San [had] no ambition. But today, he has a dream na. He's improving day by day. Dal Mi and Do San are meant to be. They are filling each other's gaps. Together they will succeed."- Jam
ADVERTISMENT - CONTINUE READING BELOW ↓
5. "After ep. 10, Team Nam Do San na. Grabe um-effort si kuya and he's always there for Dal Mi. He has the courage." – Alithea
6. "From the start, I've been on #TeamDoSan. At first, I thought it was just because I found Nam Joo Hyuk adorable. Eventually, I realized that he's a believable character that I love rooting for. I have nothing against Ji Pyeong, tbh, because he is dreamy AF! But, I love how Do San's values and love are so pure. I admire how he does big things in his own way for Dal Mi even if he doesn't have much. And, what I love most is how he lets Dal Mi realize she's already awesome. But, I admit, yung acting ni NJH siguro pinaka-nagdadala for me, grabe ibang-iba sa Kim Bok Joo at Scarlet Heart! I was never a fan, but now, SARANGHAE, OPPA! " - Ginyn
ADVERTISMENT - CONTINUE READING BELOW ↓
You can watch new episodes of Start-Up on Netflix every Saturday and Sunday night at 9:30 p.m.
Follow Hanna on Instagram.