There are K-pop idols who are also K-drama actors, and Korean stars who also pursue their passion in other fields. Take Reply 1988's Ryu Jun Yeol as an example, who just held his first photo exhibition, Once Upon A Time...In Hollywood!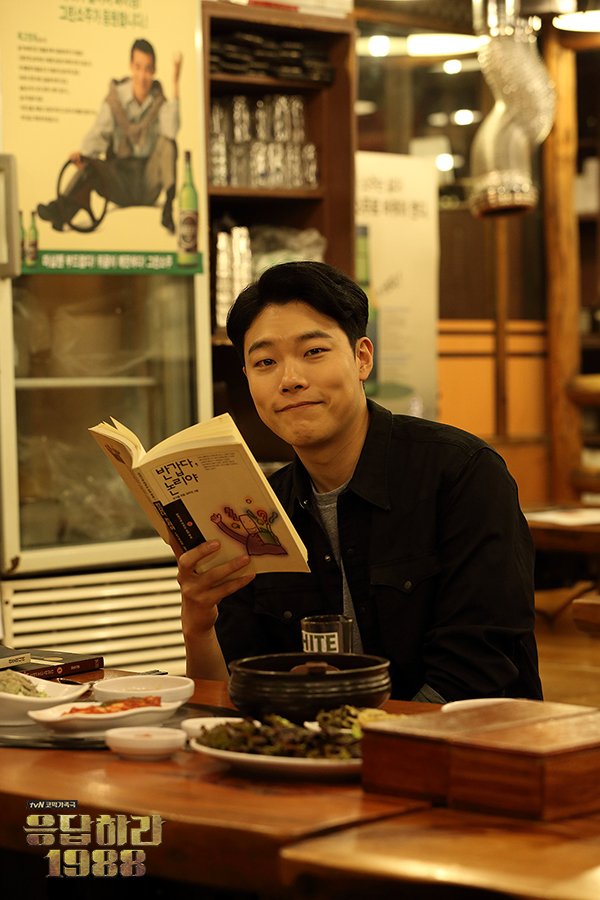 Taking inspiration from the 2019 Quentin Taratino film Once Upon A Time In Hollywood, Jun Yeol showcased his photos at the Hyundai Card Design Library in Seoul, South Korea. In an interview with Cosmopolitan Korea, he mentioned that he had a break last year, went on a trip to the US, and took a lot of photos in the streets of Hollywood.
View this post on Instagram
On his Instagram account, you can see some of Jun Yeol's snapshots that were also displayed in his exhibit. What can we say—the actor really has an eye for art!
View this post on Instagram
His celebrity friends who were present in his exhibit took to Instagram and showed their full support for his latest project. This includes actress Park Shin Hye, who complimented him in a post: "Is there anything this oppa can't do? I was staring intently because the colors and the feel [of the photos] were so nice.."
ADVERTISMENT - CONTINUE READING BELOW ↓
View this post on Instagram
K-pop idol Eric Nam also attended the event and captioned his photo with: "Hyung congratulations~~ Congrats on your photo exhibition!"
View this post on Instagram
Other Korean celebrities also praised him, like TV personality Hong Suk Chun, singer Kim Wan Sun, actor Lee Jin Wook, EXO's Suho, Lee Je Hoon, and his fellow Reply 1988 cast member, Lee Dong Hwi.
View this post on Instagram
View this post on Instagram
View this post on Instagram
Apart from acting and photography, Jun Yeol also wishes to enter the film industry someday as a filmmaker: "Even if I don't participate in a movie as an actor, I have a desire to participate in making films, whether in directing, production, planning, or screenwriting. I think it's because that's all that I know." We're rooting for you, our Jung Hwan!
Right now, Jun Yeol is preparing for his upcoming movie Alien, where he will be joining So Ji Sub, Kim Woo Bin, Yum Jung Ah, and Kim Tae Ri. He is also in talks to lead in the drama Disqualified As A Human with Jeon Do Yeon.
Follow Hanna on Instagram.