With so many new shows coming out around the same time, it's been a busy few weeks for K-drama fans. One, in particular, has been talked about because of its cute and fluffy storyline: Business Proposal. It stars Ahn Hyo Seop as chaebol heir Kang Tae Mu and Kim Sejeong as a food researcher in the company. Their paths cross when she stands in for her best friend (and heiress) Jin Young Seo, portrayed by Seol In Ah during a blind date. Kim Min Kyu, who we last saw on Snowdrop, is also part of the supporting cast.
While it's thrilling to anticipate what each cast member brings to the table, it is especially exciting to see In Ah in another rom-com. She first gained recognition for her minor role in Strong Woman Do Bong Soon where she played Guk Doo's girlfriend–yes, the one who falls for Bong Soon's brother! In the same year, she was in School 2017 and was a host of MBC's Section TV until 2019.
Her first lead role was in Sunny Again Tomorrow, which earned her the Best New Actress Award at the 2018 KBS Drama Awards. Soon after, In Ah joined the cast of Law Of The Jungle in Mexico, making it her second full variety show.
Mukbang - Law of the Jungle Seol In Ah's Eating Show
2019 was a big year for the actress as she was the second lead in Special Labor Inspector and Beautiful Love, Wonderful Life. In Ah's performance in the latter earned her the Excellence Award for Actress in a Serial Drama at the 2019 KBS Drama Awards.
Excellent Actress Award (Long Length Drama) [2019 KBS Drama Awards / 2019.12.31]
We saw her next during a cameo in Record Of Youth where she played Jeong Ji Ah, Sa Hye Joon's (Park Bo Gum) ex-girlfriend. Of the experience, she said, "I was so happy I could record my youth with everyone, and it was really fun. It was meaningful for me to be able to lend my strength to a great drama. I hope Record Of Youth will bring you healing, and I wish you happiness always, with a warm heart and never-ending youth."
Continue reading below ↓
Recommended Videos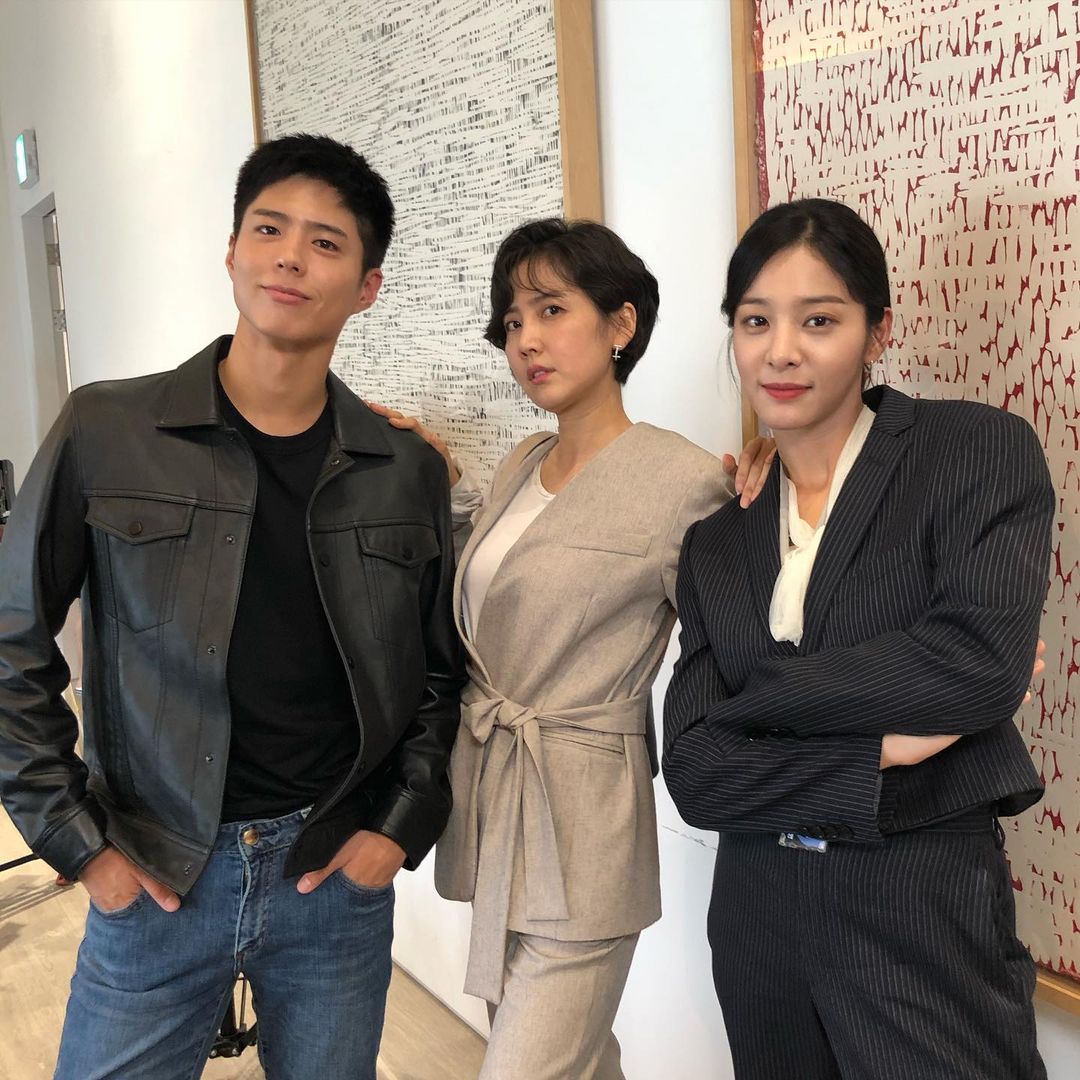 And before Business Proposal, fans got to cheer for Seol In Ah in Mr. Queen, her first historical drama since The Flower In Prison in 2016. Want to know more about this rising star? Keep reading!
Just a few cool facts about Seol In Ah:
Seol In Ah was born on January 3, 1996.


That's right, a Capricorn has entered the chat! According to experts, Capricorns "take instructions well, will work on any task assigned to them, and have enough confidence to want to move up, one milestone and one achievement at a time." Interesting, right?

She was once a K-pop idol trainee.
Before she became an actress, In Ah used to train alongside former KARA member Heo Young Ji. She learned how to sing and dance in middle school but that career didn't pan out. Instead, she attended the Seoul Institute of the Arts and majored in acting.

She has a special friendship with Kim Sejeong.
ICYDK, they both starred in School 2017 so Business Proposal is a happy reunion for the two! Sejeong said, "...I realized how much we'd grown into adults. We didn't actually tell each other, 'You grew up well in three years,' but we both felt it." Seol In Ah added, "Whenever we appeared together on set, the staff would say, 'Two pterodactyls have appeared!'" LOL!


The actress had a great time while filming Mr. Queen.
Admittedly, In Ah was nervous about the role so she did some prep work, specifically by speaking and reading books slowly while taking deep breaths in an attempt to master the sageuk tone. As with any job, it wasn't without its challenges—like when she received negative comments from viewers—but she leaned on her family and co-stars during those times. Even when the cameras weren't rolling, the cast bonded by staying in character.

She shared, "We joked around as our respective characters. When I approached So Yong, Court Lady Choi (Cha Chung Hwa) and Hong Yeon (Chae Seo Eun) said, 'Queen, you have to be careful.' Then, So Yong would slightly glare at me. We spent time like this normally as our characters. In particular, there were a lot of bloopers thanks to Byulgam Hong (Lee Jae Won). It was to the point that we would laugh for 30 minutes."

The best part? In Ah got to work with Kim Jung Hyun again, who also starred in School 2017: "I felt reassured and a sense of closeness with him on set, and I was able to fall even deeper into my role because he took care of me and showed his focus."

Her dream role is completely unexpected.
According to an article on Soompi, Seol In Ah wants to try her hand at an action project. She wants to portray a character like Killing Eve's Villanelle. If you're curious and unfamiliar with the show, here's a short clip:

Must See Moment: Are You Scared? | Killing Eve Sunday at 8pm | BBC America

She is good friends with K-pop star Chungha.
The two guested on an episode of SBS' variety show called It's Okay To Be Slightly Crazy, where they tried art climbing for the first time. They revealed that they met at a dance academy during their high school days, which is why they're close. We also learn that In Ah was taking up jiu-jitsu at the time and was looking to strengthen her grip. How cool is that?

A year later, both artists appeared in Running Man, where In Ah showed everyone her dancing skills as well!

The love of her life? Her dog Julie!
Seol In Ah guested on Dogs Are Incredible and told the story of how she met her dog Julie: "[She] is an abandoned dog. [And] it's estimated that she is five years old and that she's a Jindo." Apparently, In Ah is a part of an Internet community that rescues big dogs that are abandoned." She later clarified that a junkyard owner had puppies he didn't want to keep, so he wanted to give them away—one of the pups was Julie.

There was also a time when Julie was lost for almost two weeks. In Ah's mom was walking the dog and when it ran after a cat, the leash broke. She looked for Julie day and night and couldn't eat well. She posted flyers all over their area and received almost 500 tips from people who might have seen her dog. She also cut up some of her clothes to help Julie find her way home—and it worked! They were reunited 13 days later.
GET TO KNOW MORE OF YOUR FAVORITE KOREAN ACTRESSES RIGHT HERE:
12 Must-Know Facts About The *Highest-Paid* Korean Actress Jun Ji Hyun
8 Things About Park Shin Hye That You Probably Don't Know Yet 
8 Things You'll Love To Know About 'Squid Game' Actress Jung Ho Yeon
K-UPDATES