I've been watching K-dramas since the My Girl and Princess Hours era. What I usually do is to wait for the series to end before I binge-watch on weekends—until Mr. Queen came along. I suddenly got curious because of the female lead, Shin Hye Sun, who I think is one of the best actresses in South Korea. This drama also got the second highest ratings on tVN for weekend dramas, even beating Start-Up, and that's another reason why I was so intrigued by Mr. Queen. 
What's the plot of Mr. Queen?
The story begins with Jang Bong Hwan, a chef at the Blue House (ICYDK, it's South Korea's version of the White House!). He was free-spirited and somehow over-confident of his position. One day, an accident occurs and he suddenly finds himself trapped inside the body of Kim So Yong, a queen during the Joseon period.

Now stuck in the queen's body, he tries to get out of this chaos but ultimately fails several times. With no choice or option left, he ends up just trying to make the most out of this weird situation. Bong Hwan accidentally uncovers shady things happening inside this kingdom, particularly on how the Grand Queen Dowager and her brother, Kim Jwa Geun, were taking advantage of their power. On top of this, he slowly sees the mysterious dark side of her husband, King Cheoljong, who, on the outside, looks meek and easy going.
To be honest, I wasn't into the drama immediately while watching the first episode. But somehow, as the story progressed, the funny and unique storyline of Bong Hwan struggling to keep his identity a secret got me hooked. 
ADVERTISMENT - CONTINUE READING BELOW ↓
The short, honest plot of Mr. Queen
Witness the identity struggle of a self-centered, ill-mannered chef from the present time who gets trapped in the body of a queen in the Joseon era, leading to the confusion of the people around him (her?).
The cast of Mr. Queen
Shin Hye Sun as Kim So Yong
Some of her previous projects: Hymn Of Death, Angel's Last Mission: Love, Oh My Ghost, She Was Pretty, Still 17, School 2013
Shin Hye Sun, our "Mama", really shined in this K-drama. She did an amazing job in portraying a guy trapped in a woman's body with her hilarious, relatable, and confused reactions. For me, she really made this series more interesting and less predictable.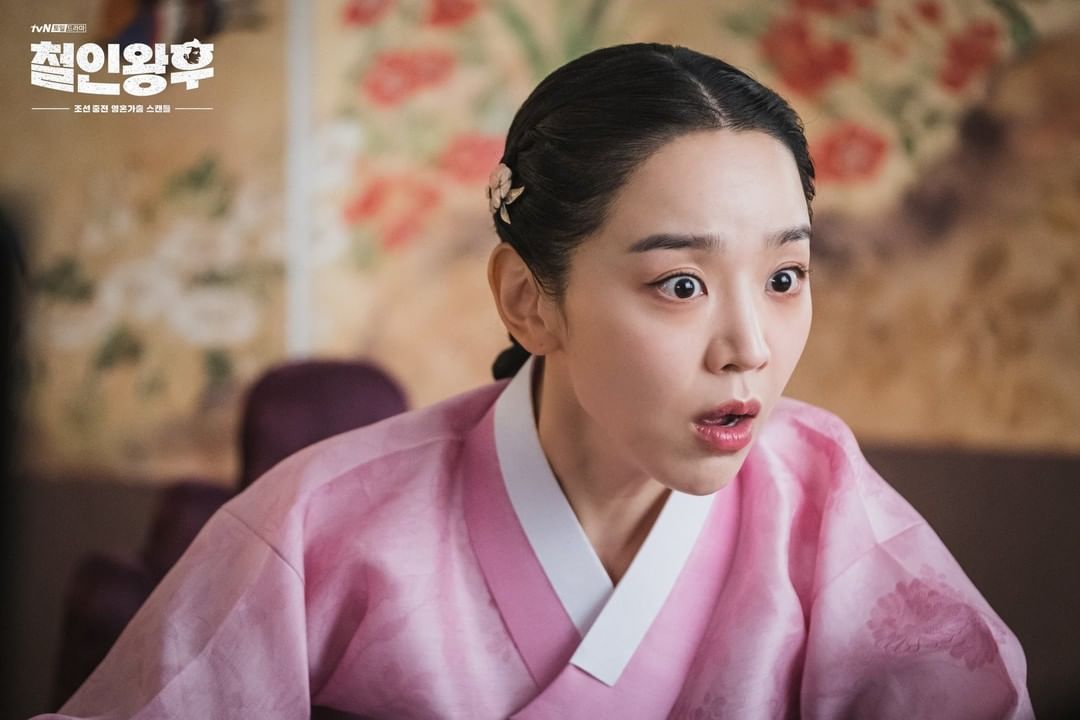 Kim Jung Hyun as King Cheoljong
Some of his previous projects: Crash Landing On You, Jealousy Incarnate, School 2017, Welcome To Waikiki, About Time, Dinner Mate
You may remember Kim Jung Hyun from CLOY, where he played the role of Gu Seung Joon/Alberto Gu, Yoon Seri's (Son Ye Jin) shady ex-boyfriend whom she crosses paths with in North Korea. In Mr. Queen, he portrays an easy-go-lucky king who has a deep secret—loved seeing him shift personalities, too!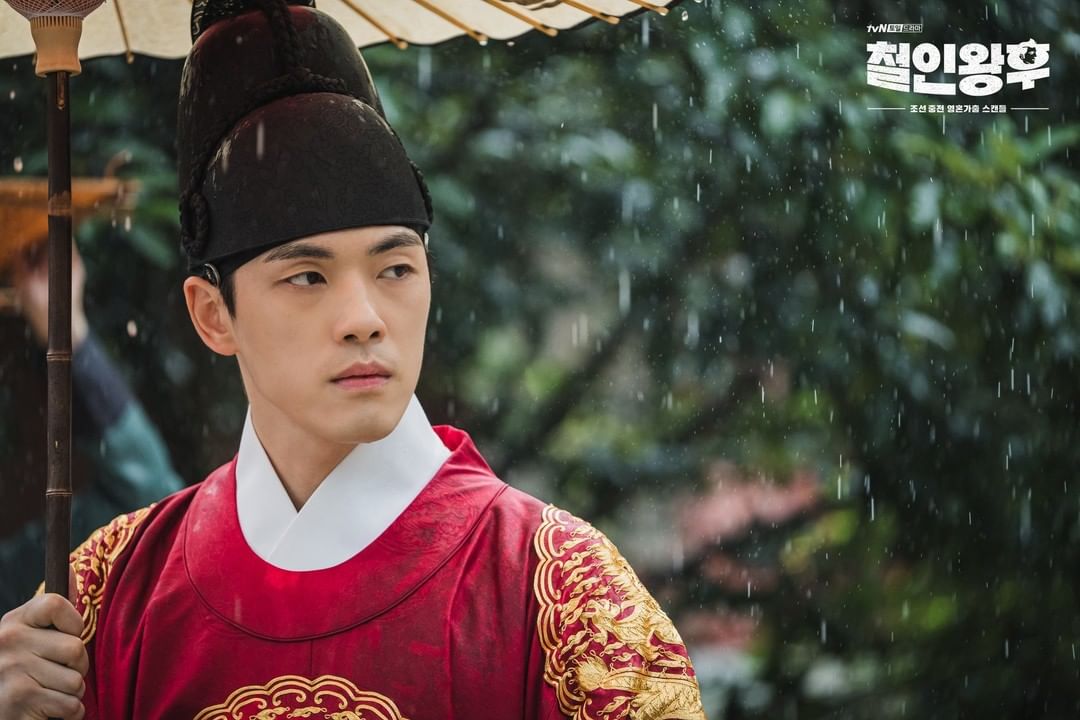 Cha Chung Hwa as Court Lady Choi
Some of her previous projects: Crash Landing On You, Black, Hotel Del Luna, Itaewon Class
She's one of the funniest characters in the story! I think she's one of the characters with the most memes because of her hilarious reactions while fulfilling her duties of keeping the queen out of trouble. Her interactions with the queen will honestly make you laugh non-stop. Sobrang nakakatawa siya, guys!
Cha Seo Eun as Hong Yeon
Her previous project: Hospital Playlist
Next to Court Lady Choi, Hong Yeon is probably the most stressed character in the drama! But mind you, her loyalty is incomparable—she has truly cared about So Yong since she was a child. In another life, we're wishing they'd be sisters with Court Lady Choi as their eomma!
Seol In Ah as Jo Hwa Jin
Some of her previous projects: School 2017, Record Of Youth, Strong Woman Do Bong Soon 
ADVERTISMENT - CONTINUE READING BELOW ↓
Although Jo Hwa Jin started out rough with So Yong, she eventually ~realized~ the truth about a certain scenario (no spoilers here!) which removed her distrust with the queen. And oh, did we mention that she's King Cheoljong's first love?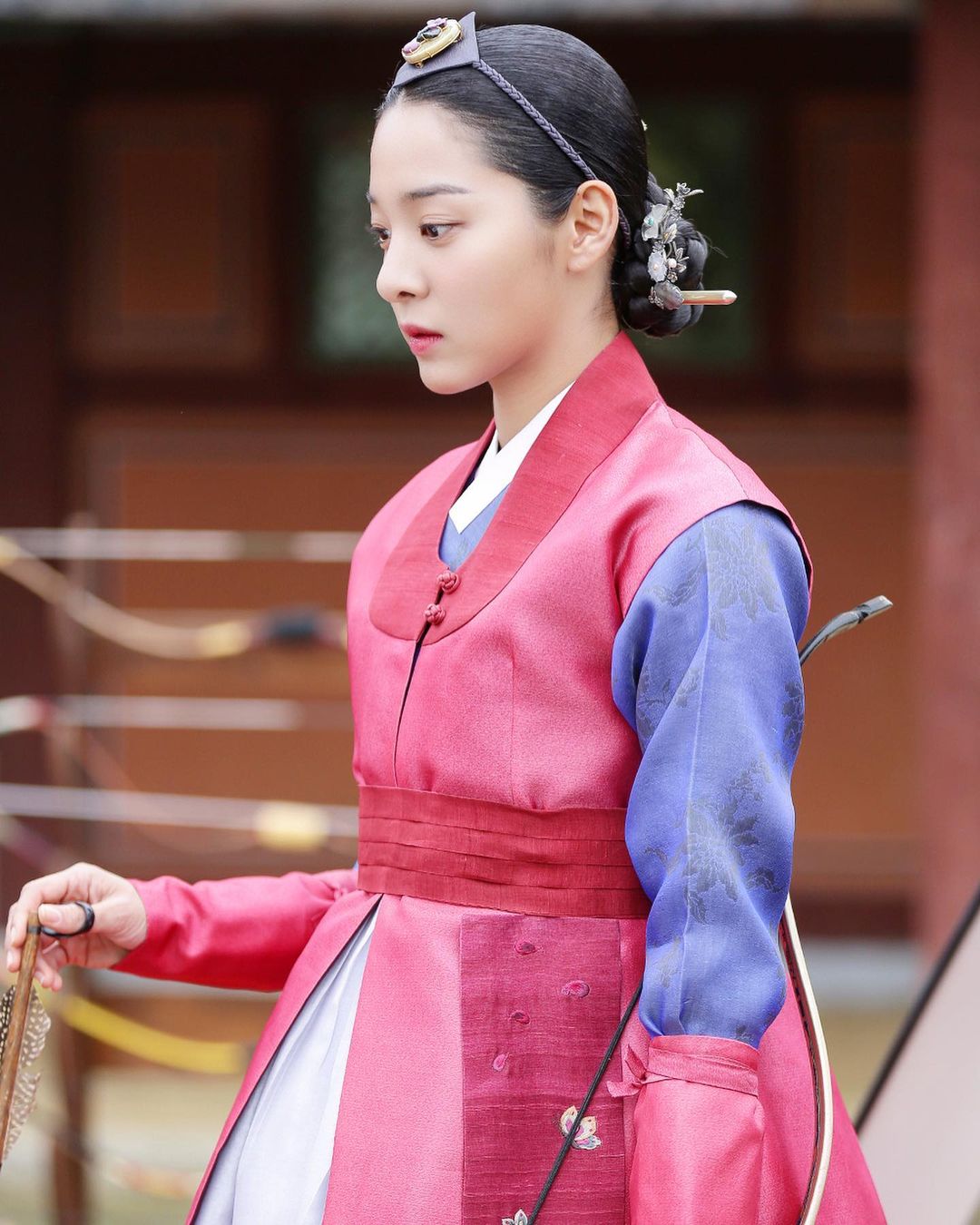 Na In Woo as Kim Byeong In
Some of his previous projects: Cinderella With Four Knights, Home For Summer, Unasked Family, Mystic Pop-Up Bar
Guess who's secretly hiding his feelings from the queen? It's Byeong In! He's actually Mama's cousin—but dontchu worry, he's the adopted son of Kim Jwa Geun, aka the vile younger brother of Grand Queen Dowager.
Choi Jin Hyuk as Jang Bong Hwan
Some of his previous projects: Zombie Detective, Gu Family Book, The Heirs, Rugal, Emergency Couple
As usual, actor Choi Jin Hyuk wowed us again with his remarkable acting chops, similar to when he transformed into a ~dead~ sleuth in Zombie Detective.
Trivia about Mr. Queen
1. Did you know that Mr. Queen is an adaptation of the Chinese novel and web drama, Go Princess Go?
2. It's is the fifth highest-rating K-drama in tvN history, next to Crash Landing On You, Goblin, Reply 1988, and Mr. Sunshine!
3. Mr. Queen was the center of controversies after it received backlash from viewers for different issues. It was reported that the author of the book the drama was based on, Go Princess Go, made negative comments about South Korea in a previous work.  It was also said that while the comedic parts are understandable, "the show crosses the line considering that the characters are based on real people." Other issues were also raised about the drama, and the production team issued an apology about it back in December.
4. Shin Hye Sun shared that she has always wanted to do a period drama, which is a major reason why she took on Mr. Queen! On her iconic role, she said: "I figured that I would regret it if I didn't do it, and I thought I'd feel upset if I saw someone else doing it. I wanted to try letting myself go a bit." We're so glad she took it!  
An honest review of Mr. Queen
Mr. Queen is far from your usual time travel or girl-meets-boy rom-com series. This drama is a mix of chaotic characters with an intense periodic plot. I never expected this K-drama to be this hilarious. There was one episode when I was being all serious, trying my best to figure out the secrets, and then the next thing I knew, I was laughing uncontrollably because of what was happening. There's no warning for what crazy or funny thing will happen next—anticipate a roller coaster of emotions when you watch it! 

I also really love how there was a modern-day twist injected into the series which added more humor to the story. It gave the words "anti-fan" and "no-touch" a whole new meaning, LOL. The characters' unfiltered personalities really made this drama worth the watch. I'm 100 percent sure that even people who aren't really period drama fans will enjoy watching this! You have to watch Mr. Queen if you need a good laugh or are looking for something lighthearted to watch after a long day at work.
ADVERTISMENT - CONTINUE READING BELOW ↓
Where can I watch Mr. Queen in the Philippines?
Watch the full season of Mr. Queen on Viu.