There's no denying it: we are HOOKED on Crash Landing On You starring Hyun Bin and Son Ye Jin. And since we're all for ~*self-awareness*~ this 2020, we've listed down these 15 signs that the K-drama is basically taking over your life. Kaway-kaway sa mga nakaka-relate!
1. You've started planning your weekends around the release of the latest episodes. "Sorry, 'di ako pwede 10 p.m. onwards on Saturday. May thing ako." is an actual message you've sent your friend when you really mean "'Wag kayong ano, may bagong CLOY episode."
2. You've done your research on ALL of Hyun Bin's past projects because you've fallen head over heels for him. Ang gwapo niya, okay. (Here's a guide to all of Hyun Bin's movies and shows. You're welcome!)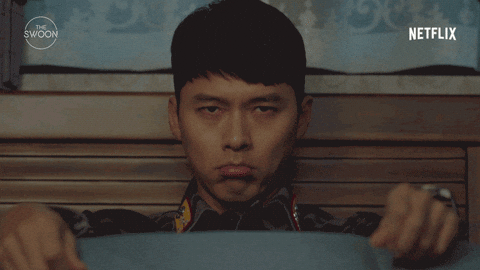 3. You've also stalked Son Ye Jin because honestly, you're obsessed with her. Tapos mo na yung Something in the Rain, no? Here are other shows and films Son Ye Jin has starred in. Binge watch mo na 'yan!
4. You spend a lot of time coming up with theories of how they could possibly end up together. PAANO NGA BA KASI?! As in, you and your friends have made bets already at this point.
5. You've officially started following literally all the cast members you can find on Instagram. Your new favorite people on your feed are Captain Ri's Company Five boys. Cuties!
6. You've started to believe that Hyun Bin and Son Ye Jin are together IRL, kahit na it's in your head lang. The kilig is waaay too real.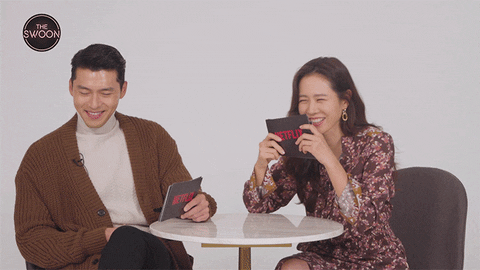 Continue reading below ↓
Recommended Videos
7. You've also kept yourself updated by reading up on the history of South and North Korea just to understand the show better.
8. Pinapatulan mo na lahat ng fan-made video compilations of Hyun Bin and Son Ye Jin. SOBRANG CUTE NILA. Even with the *cheesy* background music.
9. You've looked up Hyun Bin's exes just to see if...may kamukha ka ba sa kanila. LOL. Also, you're already aware of his zodiac sign. Baka lang naman.
10. You find yourself unconsciously dressing up like Seri. Turtleneck and maxi skirt kahit mainit sa labas, go!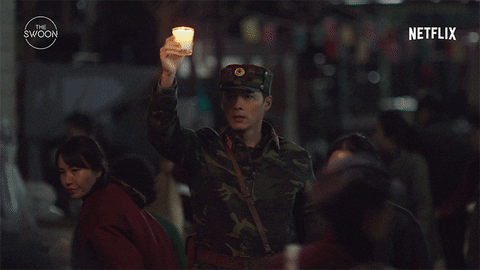 11. You've cried multiple times because of the series, and you have this ~*unofficial*~ CLOY playlist saved on your Spotify—always ready pag feel mo mag-emote. Help! "Flower" by YOON MI RAE still hits DEEP. So does "Here I Am Again" by Yerin Baek.


12. You've rewatched episode 10 several times and every time, MASAKIT PA RIN. You literally ask yourself after each episode, "Kaya ko pa ba?" You're so hooked that the episodes are saved in offline mode on your phone. Para-paraan.
13. You've started following #hyunbin, #crashlandingonyou, #sonyejin, #cloy, and all the other relevant hashtags on Insta just so you're always updated with new content.
14. You and your friends have a CLOY support group to help you process all your ~*feelings*~ after each episode. Number one rule: No spoilers!
15. You've successfully convinced your non-K-drama watching friends to hop on the CLOY train so yay, more friends to discuss the show with!
Follow Retty on Instagram.
K-UPDATES