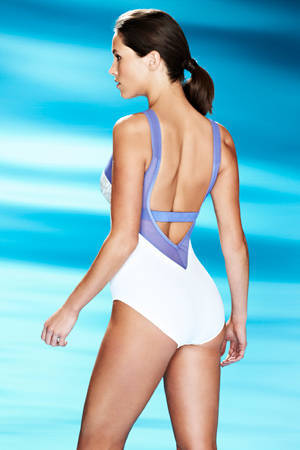 Tone While Tanning

"The sand is a great workout tool because it's not a stable foundation," says Damon Roxas, national director of training and fitness for Crunch Gym in New York City. In between chapters in your beach read, take advantage of this free gym with a mini toning session. Lie on your back with your knees bent, feet flat on the sand. Squeeze your tush while driving it up to the sky--a la pelvic thrust. Repeat 'til your bottom burns. And voila--instant butt-strutting confidence!

Shape With Sand

Inspire booty envy with this toning move from the trainers at Crunch Gym. Stand on one leg with your back straight and abs in, reach toward your toes, and pick up a handful of sand. As you come up, drop the sand slowly. Repeat 20 times on each leg.

Lounge And Lunge Away

"Reverse lunges are good for working out your bottom and thigh muscles," say Caroline Sandry and John Shepherd, authors of Tailor-Made Training For Female Body Shapes. To do this, stand in front of a lounger with your feet hip-width apart. Put your right foot on top of the lounger and cross your arms in front of your chest. Then, inhale and bend your knees to lower your hips towards the floor. Exhale and use your bum muscles to drive you back to the starting position. Repeat on both legs.

Trainer tip: Working out in the morning gives you more energy throughout the day, speeds up your metabolism, and helps you sleep better at night.
Continue reading below ↓
Recommended Videos