Growing up, I came from a family of medical professionals and educators. My mom is a nurse by profession and my dad is a veterinarian. Life wasn't easy for them. Lumaki sa hirap ang mga magulang ko and I've learned from their stories how hard my grandparents worked as farmers para lang maitaguyod sila at makapagtapos sa pag-aaral. My parents, being a nurse and a veterinarian, put up a veterinary clinic in Binan, Laguna. I saw how hard they worked to grow the business in the past two decades because they wanted to give me and my siblings a comfortable life—a life that's far from what they've experienced when they were young.
We live in our veterinary clinic. Ever since I was a kid, they had me involved in the life and tasks of a veterinarian. I would weigh the pets for their check-up and hold them when they needed a shot or blood tests. Sometimes, my dad had me watch the surgeries he did at the clinic, especially when dogs and cats needed to get a C-section. That's how I learned how to resuscitate newborn puppies and kittens, too. For a while, I thought this was what I would be doing eventually because I was exposed to this kind of work already.
But actually, one of my fondest childhood memories was helping my mom cook our food when I was eight years old. I love seeing families get together over a simple meal. From there, I realized that I wanted to become a chef because I felt the happiest and most satisfied whenever people's tummies are full thanks to the food that I made.
When it was almost time to take my college entrance exams, my parents talked to me almost every day that I should be a veterinarian like my dad. Sayang daw kasi yung talino ko dahil fast learner ako and I'm at the top of the class every year. Wala rin daw kasi magmamana ng clinic at sayang naman yung mga research discoveries ni dad sa field niya. Ano lang daw ba kikitain ko sa Culinary Arts dahil hindi ganoon kalaki ang sahod ng mga cooks at chefs dito sa Pilipinas? Whereas, if I became a veterinarian, then I can easily earn six digits in a day as opposed to a month if I was a cook. My heart was breaking every single day because I wasn't thinking about the money. Instead, I was going after what I love the most.
Continue reading below ↓
Recommended Videos
Slowly, my parents warmed up to what I really wanted to pursue because I honestly didn't want to become a veterinarian. I didn't want that career path for myself, even if it would be a high-paying profession. So I passed my college entrance exams and chose to study in De La Salle-College of Saint Benilde under the program Bachelor of Science in Hotel, Restaurant & Institution Management major in Culinary Arts. Whenever I'd go home, I would cook some of the dishes that I learned for my family. They would be surprised whenever they got to try a new dish that they haven't tasted before.
Though it wasn't all easy. My relatives didn't understand why a doctor's daughter, who graduated valedictorian, was taking HRIM in college. "Luto-luto" lang naman daw 'yun. I wanted to prove all of them wrong. I can do so much more than that!
My relatives didn't understand why a doctor's daughter, who graduated valedictorian, was taking HRIM in college. "Luto-luto" lang naman daw 'yun.
I graduated cum laude in 2018, and have had the chance to learn from chefs in Dubai and attend a Study Abroad Training Program at the Emirates Academy of Hospitality Management. That was one of the most challenging times in my life because people thought so little of me. I looked like a child lost in the kitchen at four feet and 11 inches tapos babae pa ako. I had to work thrice as hard just so they can trust me and prove myself that I am capable of being a line cook. In case you didn't know, the kitchen is a male-dominated industry.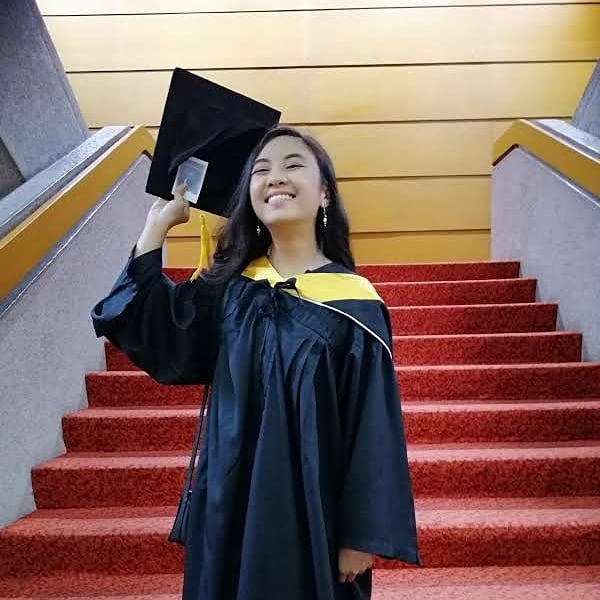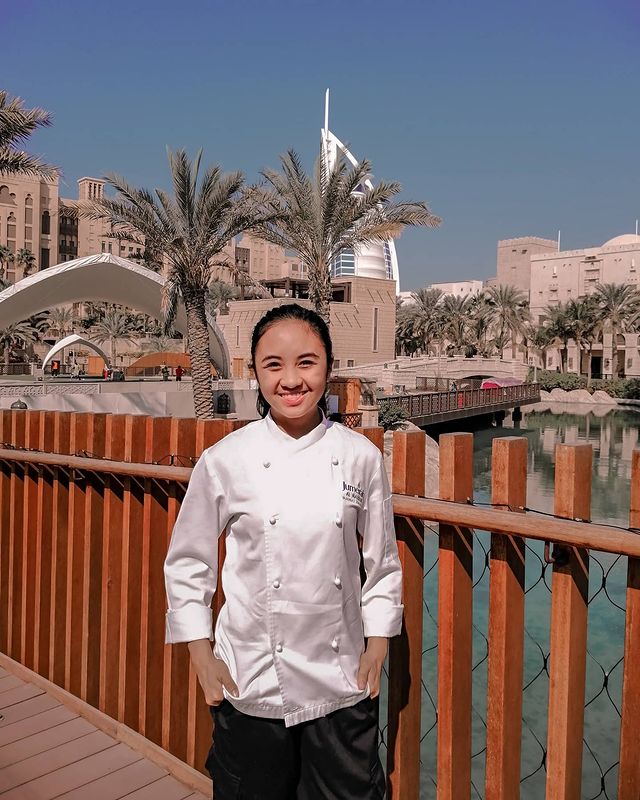 When it was time for me to look for a job, that was when I started to question if I chose the right choice. I doubted myself. I thought I wasn't good enough because I was close to submitting almost a hundred resumes already yet I was getting rejected. At one point, I wondered, maybe it wouldn't be this hard if I had just studied to become a doctor? I tried to apply for a J1 Cultural Exchange program in the US. It was all or nothing! Luckily, I was hired as a pastry cook for a Forbes five-star luxury hotel called Faena Hotel Miami Beach.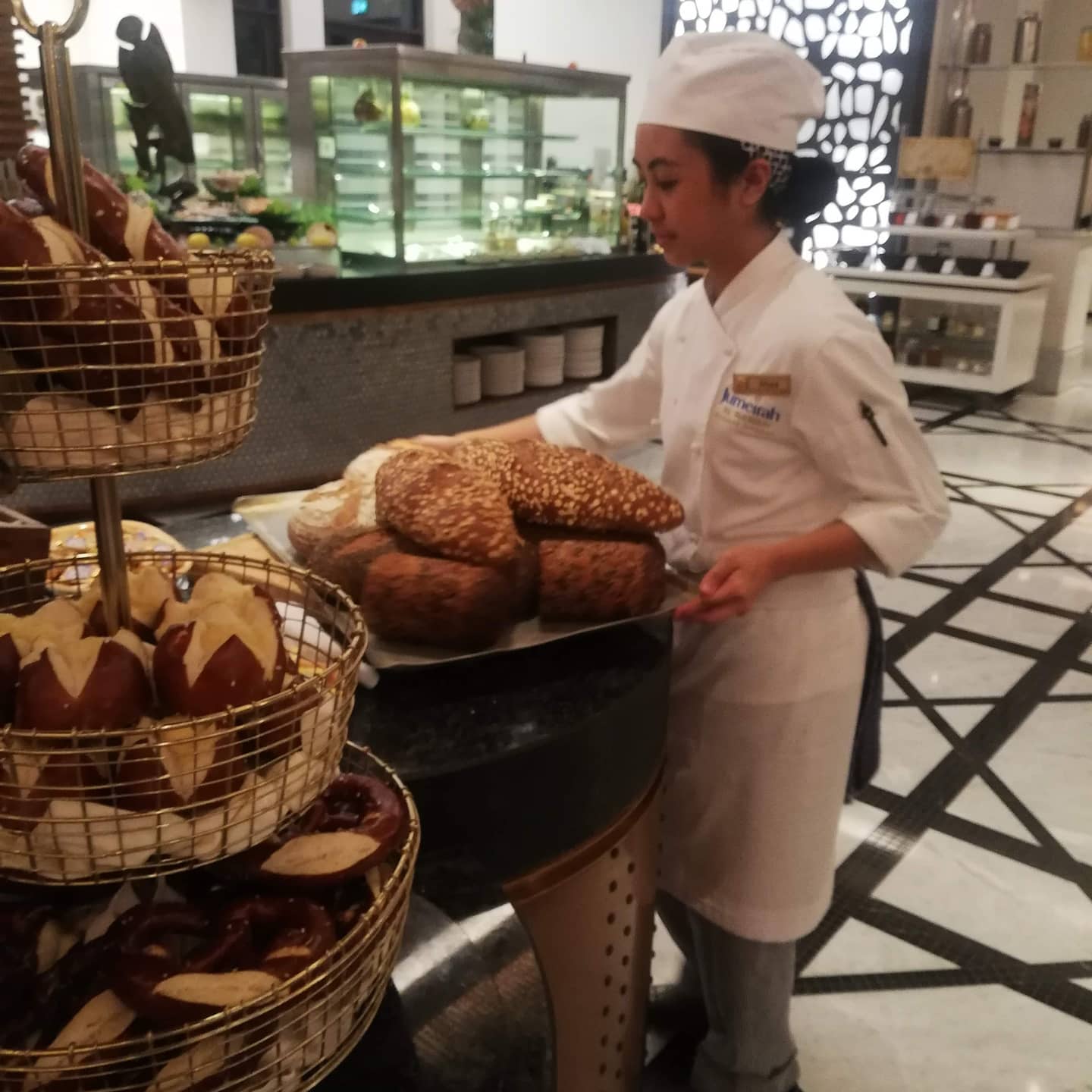 I felt that my career was about to take off! I was doing dessert hotel amenities for guests and celebrities, and learning so much from such a talented and wonderful team of chefs and pastry cooks. Unfortunately, COVID-19 happened. I was halfway through my one-year contract when I got laid off. I had to go home.
For a while, I lost my purpose and motivation to live. I stopped dreaming. Spending 14 days in quarantine was the darkest moment of my life. I was alone with nothing to do. That was when I decided to start my own business called Jane Dough Desserts.
I wanted to create desserts with intention, to celebrate life's moments no matter who and where we are, and to inspire people to never give up.
I learned how to make macarons on my own, and I almost failed every single time. But that didn't stop me because I finally got the chance to do what I love again (baking), while earning at the same time. Jane Dough Desserts was born because I wanted to feel alive again when life lost its meaning, when I felt like a nobody—a Jane Doe. It started because I wanted to create desserts with intention, to celebrate life's moments no matter who and where we are, and to inspire people to never give up.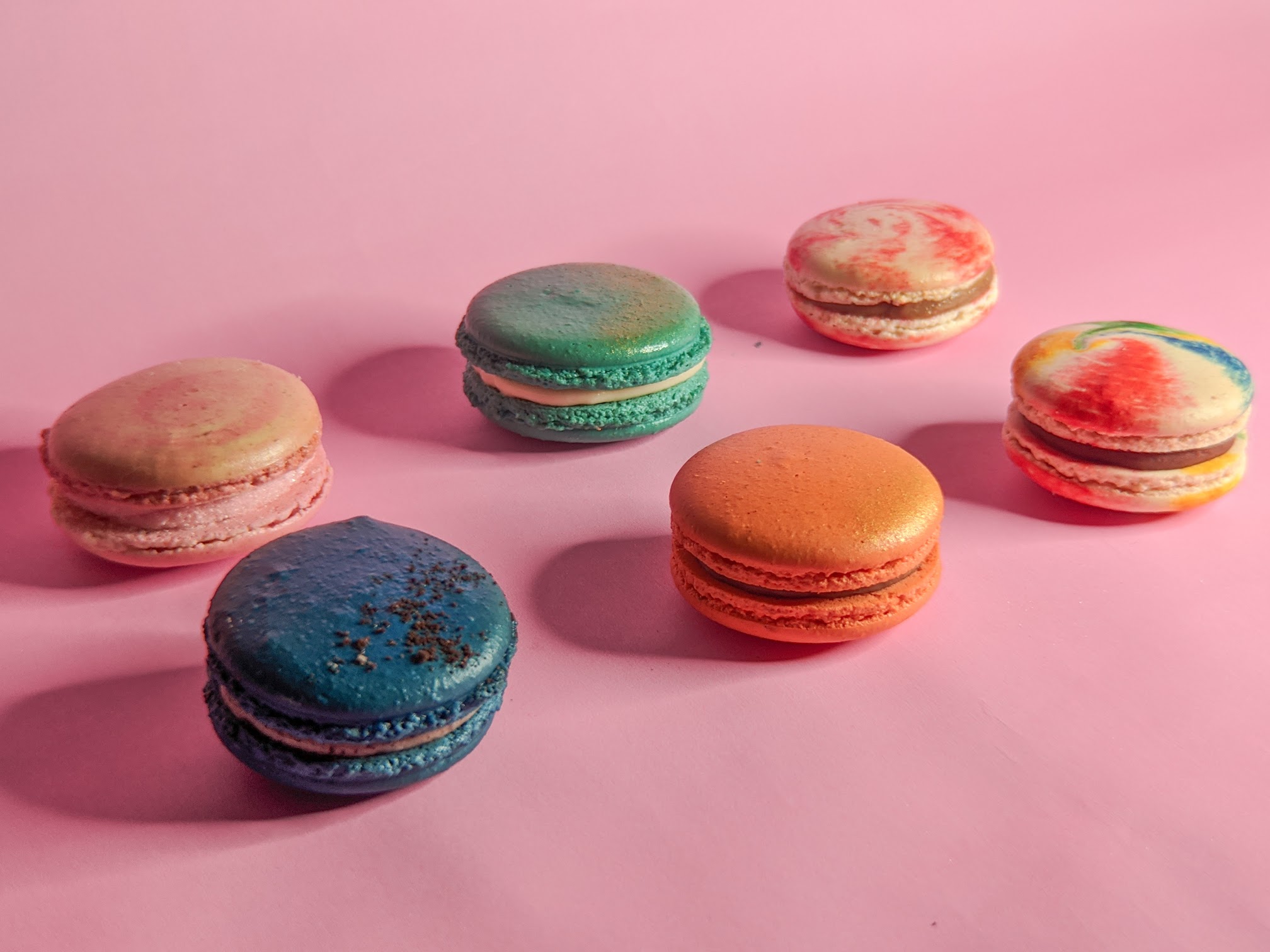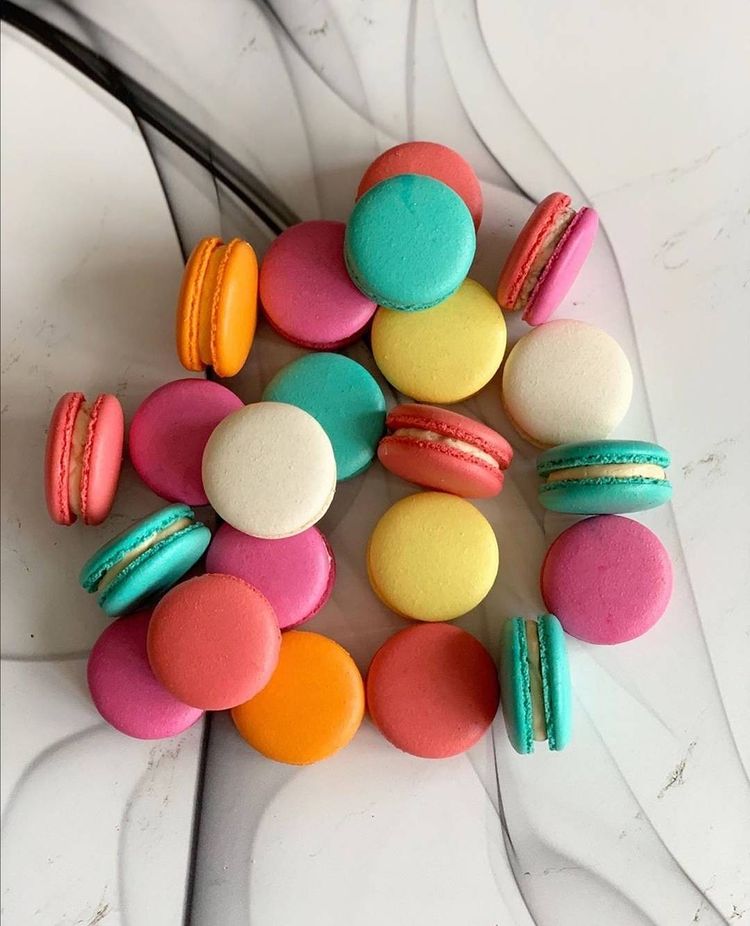 It might be cliché to say this, but to anyone else who's struggling with a similar situation I went through, my advice would be to follow your heart, never give up, and don't be scared to try things that you haven't done before. Sometimes, the path that is less walked on can bring us the biggest difference in our lives. It's normal to be scared of the unknown, not knowing what lies ahead of us, but it's the unknown that makes life exciting, too! Doing what you love and doing what you do best for the people who need it while earning is one of the best things we can achieve—our ikigai.
And if you ever realize that one day, the path you've chosen is not for you, that's okay, too! Remember that you're not starting again from scratch, but from experience. At least you got to try that. No matter what happens, no matter how many times you fall, bounce back three times higher from there. It is never too late to take the first step in following your dreams. Life is too short to live in regret.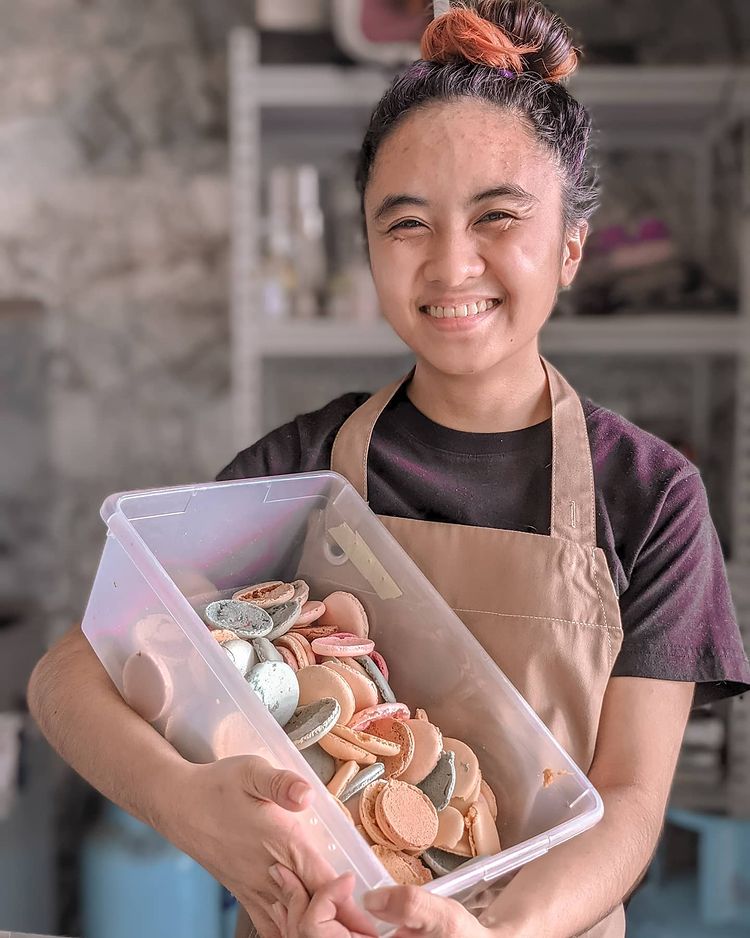 ***
Cosmopolitan Philippines is now on Quento! Click here to download the app and enjoy more articles and videos from Cosmo and your favorite websites!
Follow Allyza on Instagram.