It looks like milk is having a moment this year because we've got another store to obsess over, and their drinks are milk-based! We're sure you've seen I'Milky all over your favorite celebs' Instagram Stories; after all, Anne Curtis is part of the team who brought it to the Philippines! Originally from Taiwan, I'Milky opened its first branch in Trinoma in Quezon City on September 11, 2019. It took us a few days, but we managed to go there before the crowd started forming. Here's what we learned from their super awesome staff:
In Taiwan, I'Milky is called Mu Bai. 
They use ~fresh~ milk, and all their ingredients are freshly cooked. 
I'Milky Philippines' entire menu is exactly what you'll find over in Taiwan. Nothing was changed. 
They also have branches in Macau, Hong Kong, and New York. 
And they'll be opening three more branches in the Philippines in October 2019.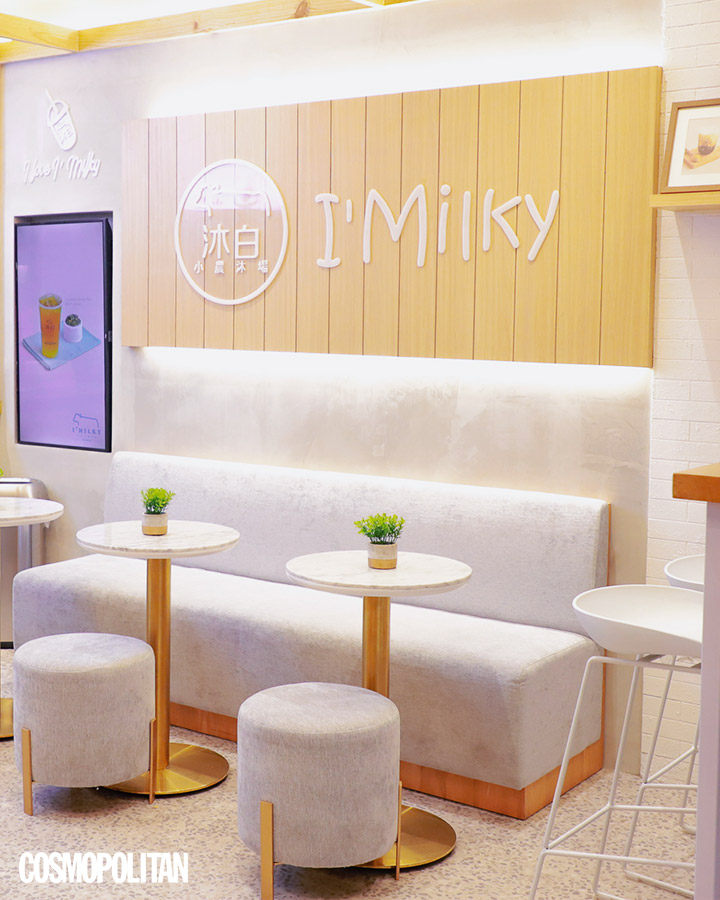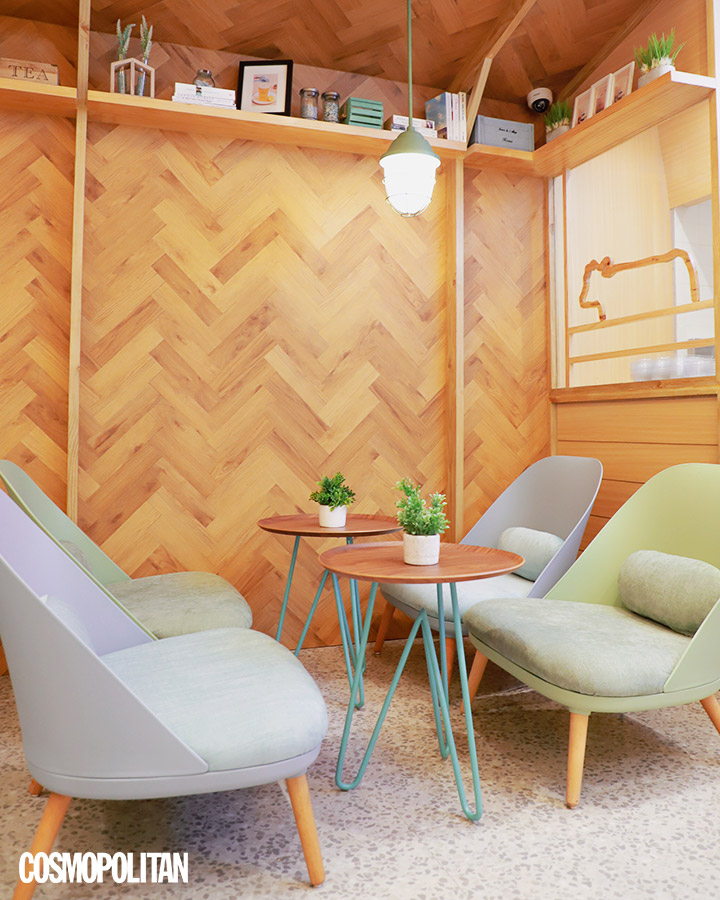 Continue reading below ↓
Recommended Videos
We tried five of I'Milky's bestsellers: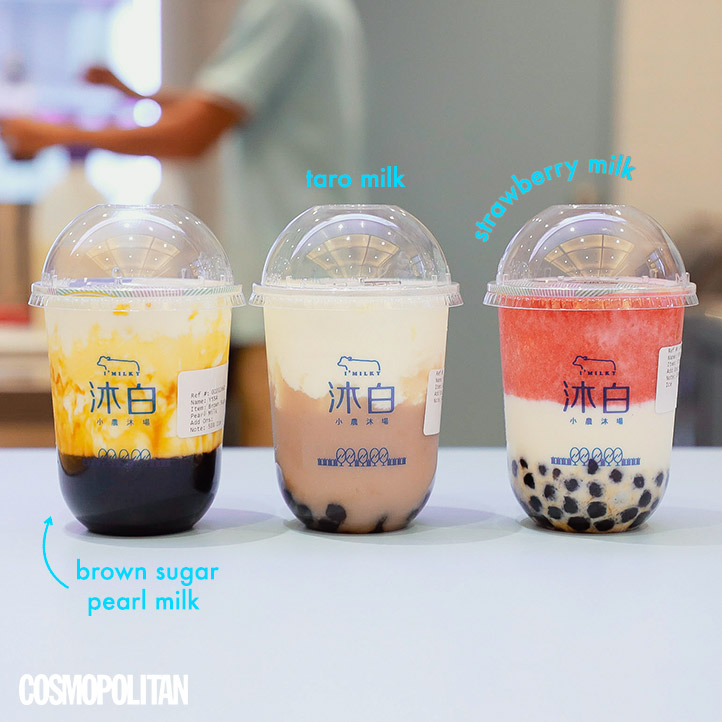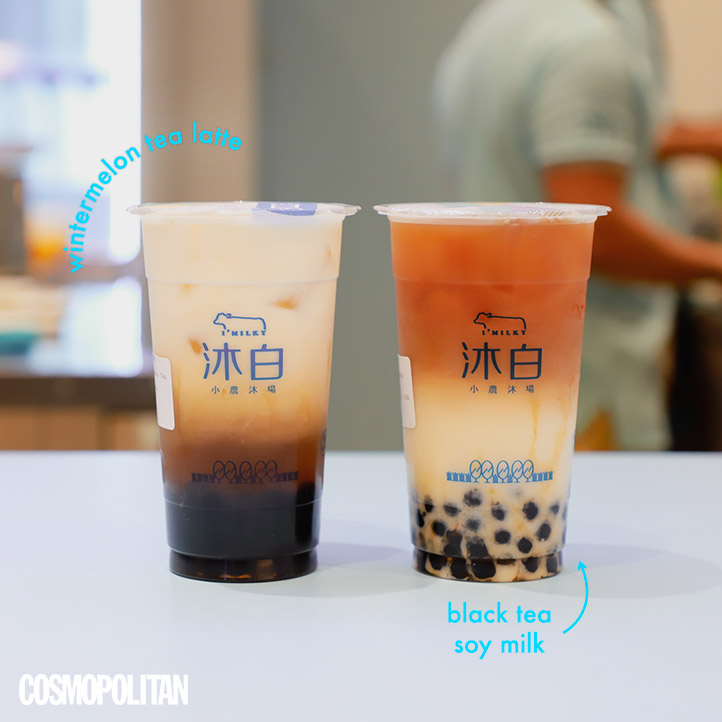 Our Honest Reviews of I'Milky Philippines
Wintermelon Tea Latte
These days, when you hear the word "milk," you just assume the topic is going to be "milk tea." It's one of those things that's become automatic because milk tea spots have been popping up everywhere. So when I chanced upon I'Milky on social (it was featured in one of Solenn's Instagram Stories—hi, I love you), I had to take a closer look to find out that this new craze is actually offering milk-based drinks. Now, this isn't the first time we've reviewed milk drinks here at Cosmo. The team also tried FRNK Milk Bar, and we loved their beverages, so we had pretty high expectations for I'Milky. 
I went with a drink I wouldn't normally get: Wintermelon Tea Latte! For a large drink priced at P130 (originally P110 but I *need* pearls), I can safely say it didn't disappoint. It tasted fresh, like they promised it would, with just enough sweetness to have me consume every last drop. Hindi nakakaumay! I think people would enjoy this, but I don't think I'd order it again. While my experience was overall positive, it also didn't make me feel anything. But since I live nearby, I'm not opposed to giving it one more chance. Who knows? Maybe I'll find my new favorite drink next time!
Special shoutout: I'Milky, ang ganda ng service ng staff niyo sa Trinoma!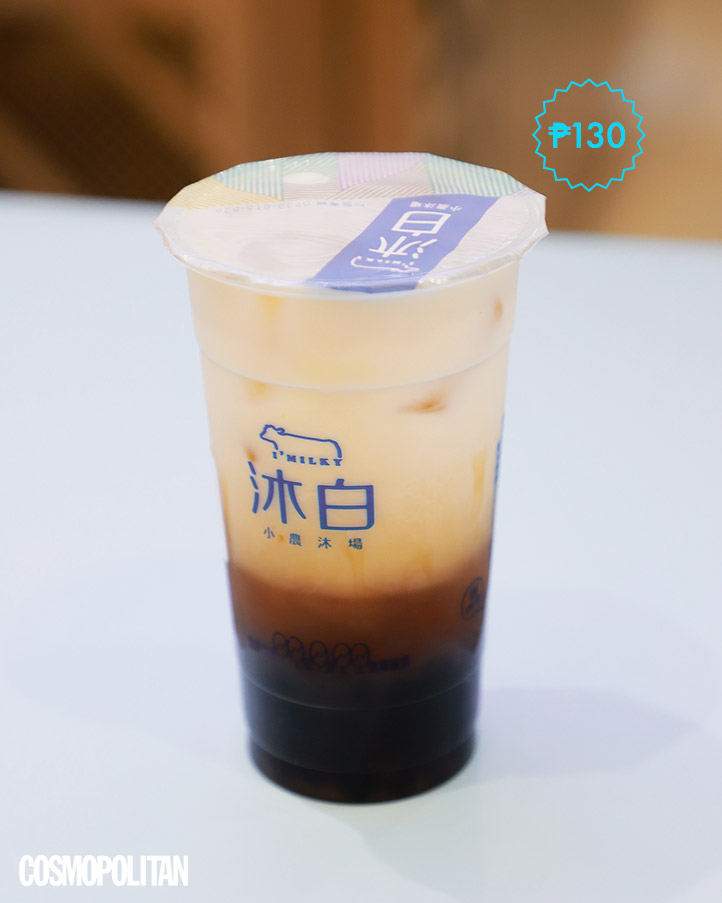 Brown Sugar Pearl Milk
Okay, so I initially thought what I was drinking was milk tea. I thought, "Well this is yummy, but where is the tea?" I spent more than 30 minutes drinking (and tbh, JUDGING) because the drink did not have the taste of tea at all! I thought the milk and the pearls were just overpowering the tea. As it turns out, I just didn't do my research.
Now that we're over that confusion, I'Milky DEFINITELY lives up to its name because that was undoubtedly the milkiest drink I've ever tasted! I adore milk and yogurt and the like, and the Brown Sugar Pearl Milk was SO YUM. Also, I'm usually not a fan of pearls, that sometimes I even order milk tea without them—I know, boba blasphemy!?—because sometimes, they're over- or undercooked. But this drink's pearls were heavenly. Given the chance, I'd definitely order this again! P120 for the Brown Sugar Pearl Milk was super sulit. I'm excited to try their other drinks, namely the Jasmine Green Tea Latte and the Yakult Green Tea! Ayan, may tea drinks din sila!" -Lily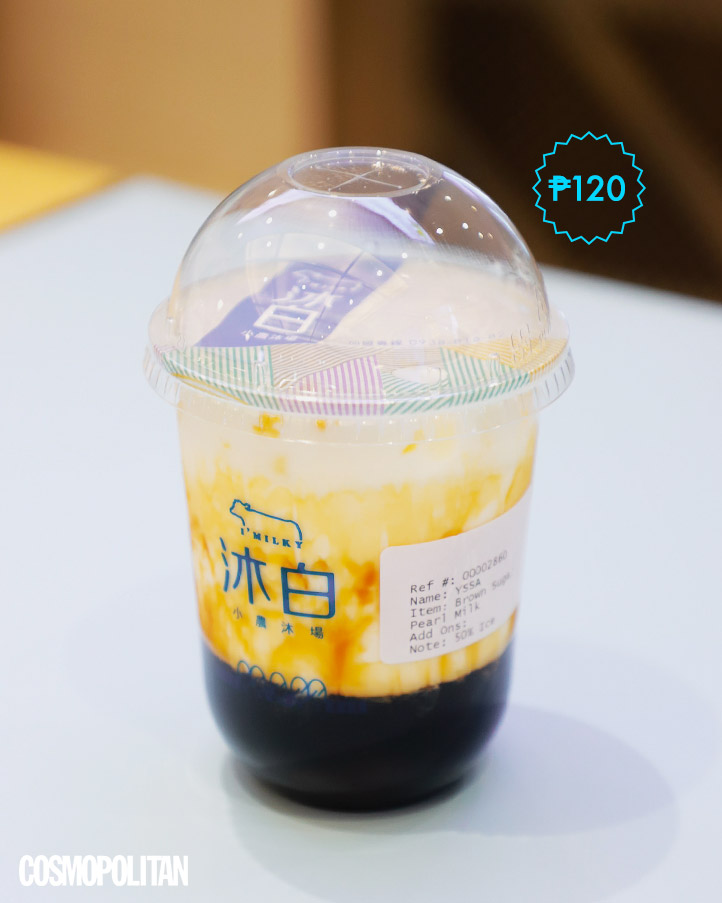 Fresh Strawberry Milk (with pearls)

Admittedly, I'm not the biggest fan of flavored drinks. A proof of that? My go-to order at milk tea places is either just a plain ol' milk tea, or if I wanna *~spice~* things up, it's Wintermelon. Any other flavor is just a no for me, LOL! So when I was asked to review a drink from I'Milky, I was a reluctant. However, I found out that they're not a milk tea shop, but rather, they serve milk-based drinks.
I tried the Fresh Strawberry Milk with pearls, at 100 percent sugar level and 50 percent ice. It was priced at a whopping P185 (plus P20 for pearls)! I love strawberry-flavored anything, but I can be quite picky with them because some strawberry drinks taste super sour and has a weird aftertaste. Luckily, there was none of that in this drink! It tasted just like a sweet strawberry shake sans the crunch from the ice. Even though the sugar level was at 100 percent, it wasn't overwhelming. I also love the pearls, because it gave the drink an interesting texture, and it was something to munch on while drinking! Would I order this again? Absolutely! -Cheska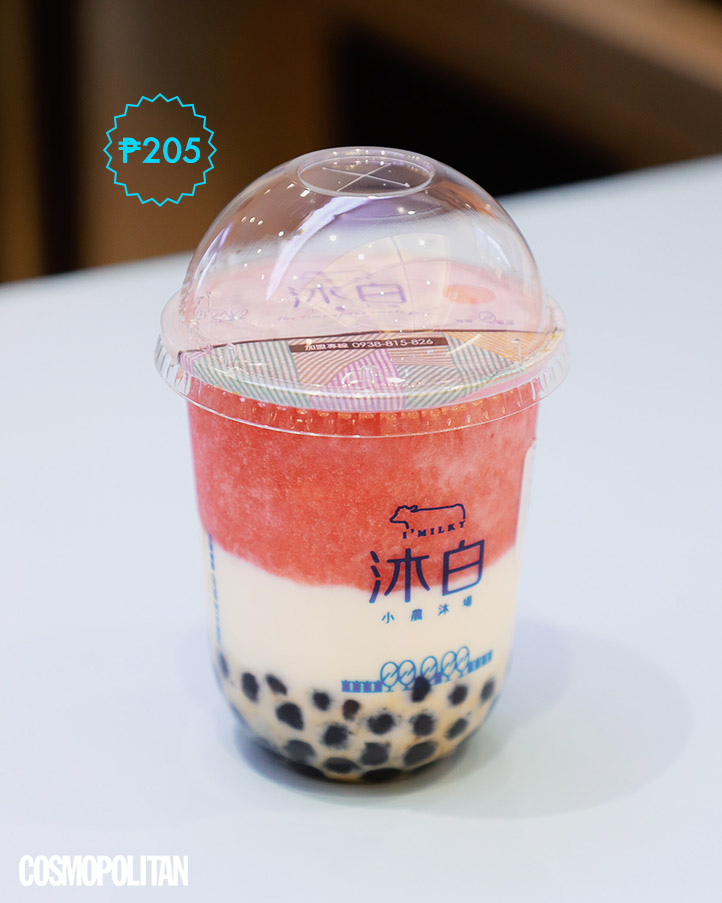 Black Tea Soy Milk
Full disclosure: I have a love-hate relationship with milk tea, partially because I believe it's my sworn duty to be wary of anything trendy (mahirap na, lol), but mostly because of how full it makes me feel after—I usually prefer my calories in rice and ulam form. That said, I'Milky Black Tea Soy Milk has everything I need in an over-P100 beverage. The soy milk made the drink much lighter, albeit a teensy bit watery (so maybe don't go for the 80, 100 percent ice option). Having the soy version also added a stonger herbal flavor, which I like in milk tea drinks. I'm also happy to report that even with an 80 percent sugar level, the drink wasn't too sweet, and I was still able to taste the black tea. (And I'm not sure if it's just me but there seems to be a generous serving of pearls for the large drink).
A few key points: Having a non-dairy alternative is always a plus (cause y'now, options) and I'Milky has a total of eight soy drinks to choose from, so I'm pretty happy about that (a bunch of my vegan/lactose intolerant friends will be, too). It's a bit pricey, but quality is good! Overall, I'd get it if it were in the vicinity, but I wouldn't necessarily seek it out." -Ysab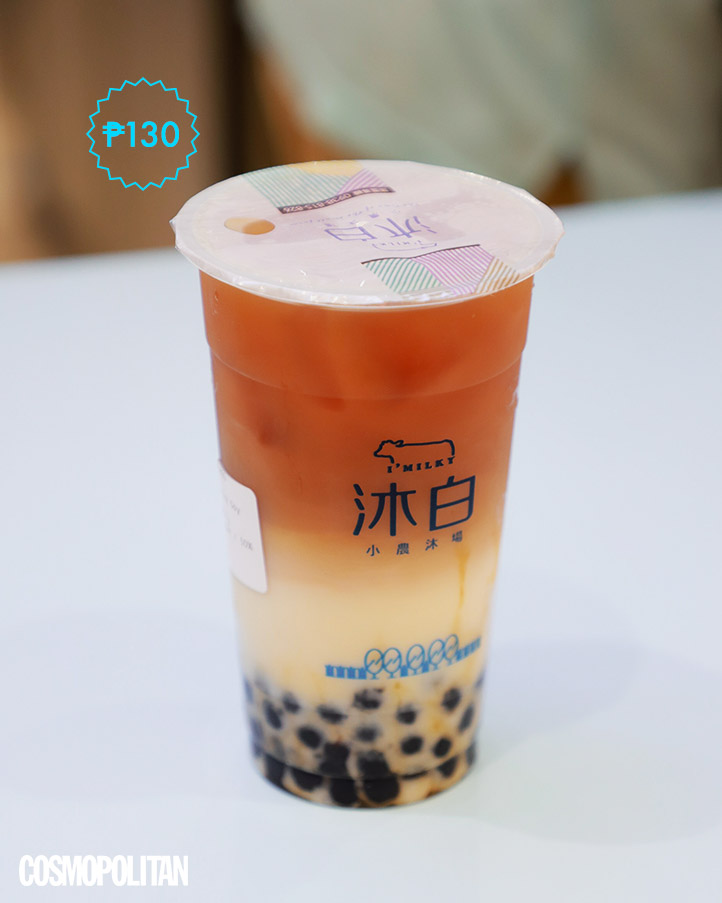 Fresh Taro Milk (with pearls)
When I saw Anne Curtis introducing this on social media, I know for sure everyone was gonna hype it up—myself included. I haven't tried anything like this before so it's new for me. I tried their Fresh Taro Milk with pearls. Taro is one of my go-to flavors whenever I buy something to drink, so I got excited to try it out. When I had my first sip, I could really taste how milky and sweet it is. Soon after, I realized the drink had bits of something else, maybe taro? TBH, I didn't really like it. It ruined the flavor for me. In general, I'm already satisfied with just having the pearls, so I probably won't re-order it unless I could choose to do without the bits.
Price-wise, it's quite expensive: P140 + P20 for the pearls! But I can say it lived up to its name; it really is milky! I would still love to try the other flavors, especially the Brown Sugar Pearl Milk. -Marga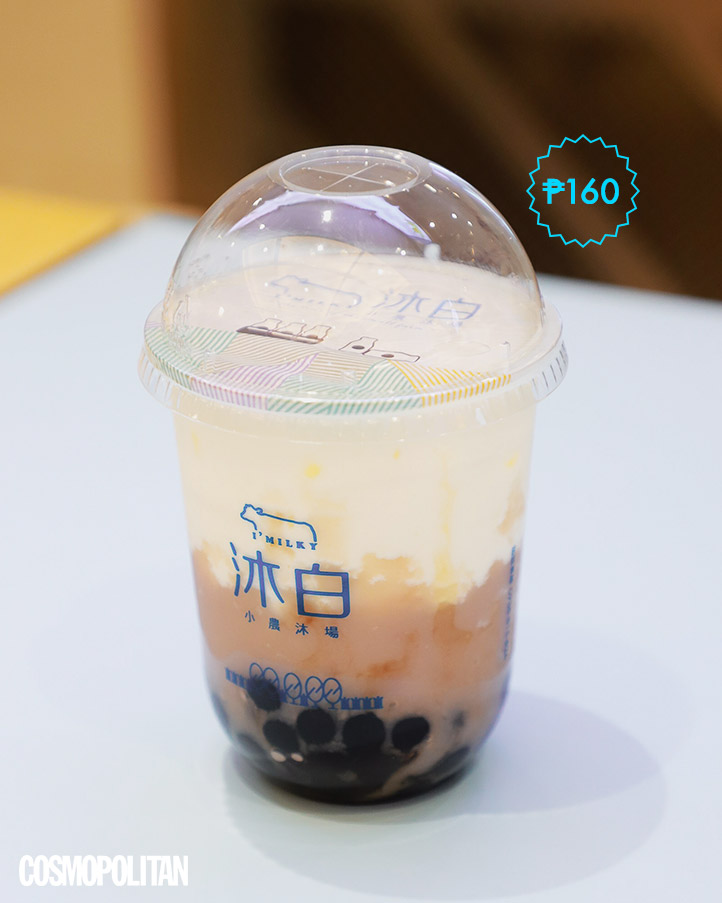 I'Milky is now open at Trinoma and Robinsons Place Manila.