Don't judge me, but one of my favorite things to do on Sundays is to prepare (or at least think about) my snacks for the week, LOL! It's a mini reward I look forward to when it's time for merienda. Because my tsitserya stash was running low, I dropped by Savemore and went straight to my favorite aisle. I was reaching for my usuals when I saw two unfamiliar flavors in the row for Pringles: Italian Style Black Pepper & Cheese and Sichuan Style Kung Pao Chicken.
Huh? 
The branding is also slightly different than the usual cans I see—these are "passport flavours." I was intrigued. I bought one of each and went home. I also wanted to know if I've just been living under a rock because I've never heard of these flavors before, and apparently, I wasn't alone: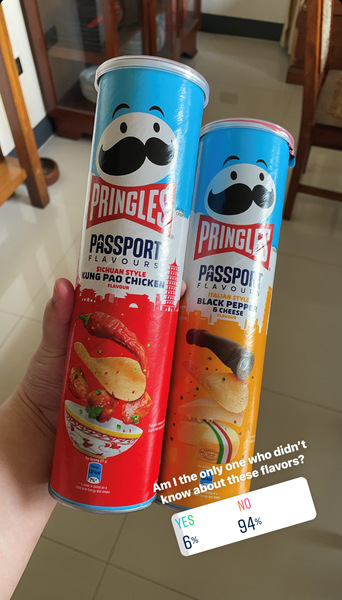 A quick Google search told me that there are other interesting "passport flavours" out there like, New York Style Cheeseburger and Napoli Cheese Pizza, though I'm not sure if they're available here. 
ADVERTISMENT - CONTINUE READING BELOW ↓
My honest reviews of Pringles' "Passport Flavours"
Black Pepper & Cheese Pringles
The pepper flavor is strong, which for me, is a good thing. Hindi 'to nakakasawa. If I really wanted to, I could finish the entire can in one sitting. I'm not sure if I just don't have a *trained* palate, but I can't taste the cheese much. I'm not complaining, though, I'm happy with the pepper flavor alone. Of the two Pringles options, I like this one more.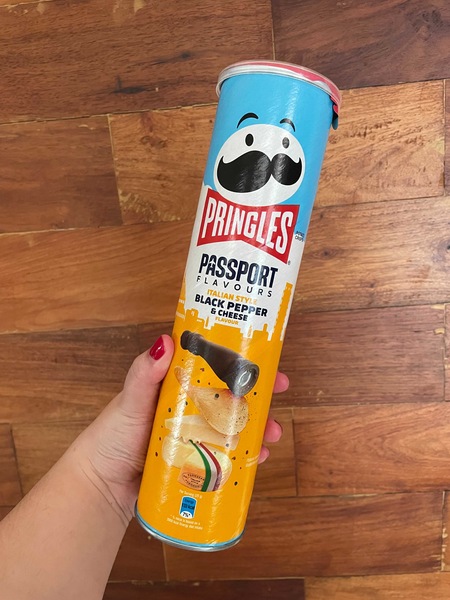 Kung Pao Chicken Pringles
It tastes exactly like kung pao chicken! Like if I got this can with no label, I feel like I'd be able to guess the flavor, lol. The good news: People who can't eat or don't like spicy food can still enjoy this because there's minimal heat. The only reason why I prefer the Black Pepper & Cheese is because this sort of makes me think of ulam, which is not something I look for when I eat chips.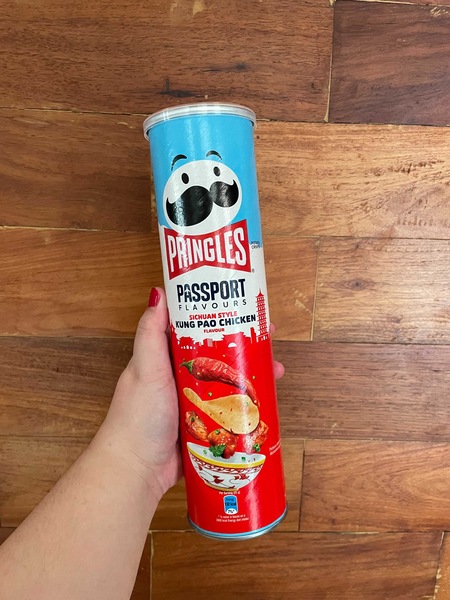 FOOD THAT'S ACTUALLY GOOD:
How Two Pinays Started Selling Fruit + Veggie Crisps 
7 Korean Grocery Store Snacks You Shouldn't Miss Out On
Wait, People Are Putting Japanese Mayo In Ramen?
***
Follow Ysa on Instagram.