The first vibrator I ever owned was a PR gift—thank you, Cosmo—and it inspired me to be more open about masturbation. Because the truth is, we don't talk about it enough. And when we do, it's almost always patago. I had a friend who was trying to ask for a sex toy recommendation and she talked ~around it~ (read: "yung ano," "para sa ano," "alam mo 'yun?") that I almost missed the point of our conversation! 
Self-pleasure is a good thing. Understanding what you want and what your body needs is a good thing. That said, I've gone through several vibrators in the last few years, each one better than the last. Before then, I got to know myself using just my hands—something I also recommend.
But sex toys gave me a better understanding of my body. I'm more familiar with my erogenous zones (parts of the body that get me really excited; this is different for every person, btw). I know what kind of stimulation I prefer at any given time. I know that I like starting off super slow before turning it all the way up; for me, there is no middle ground! When I'm about to come, I breathe slower and deeper. I'm also aware of the kind of thoughts that ruin my mood so I try my best to be in a good mental space. It's amazing how a toy can help you understand your wants better. 
ADVERTISMENT - CONTINUE READING BELOW ↓
And while I do have a couple of favorites already, I'm always trying to improve my sexual cliteracy. So of course, I couldn't pass on the opportunity to experience a clitoral sucker. I'd read about it in the past and was super curious about how it works. There are plenty out there, but mine is called the Womanizer Liberty.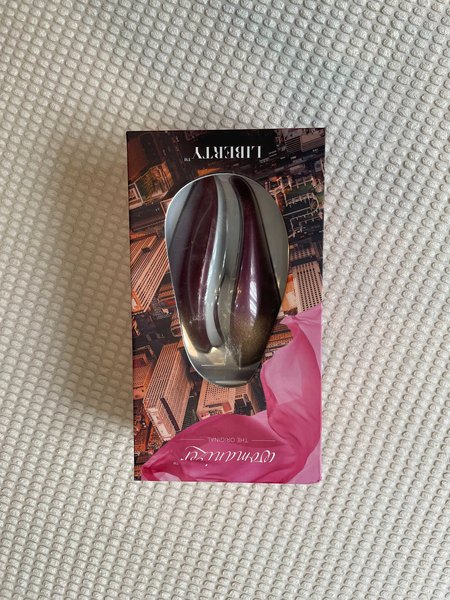 ADVERTISMENT - CONTINUE READING BELOW ↓
But wait, what exactly is a clitoral sucker?
Meant for external use, it's basically a sex toy that uses pulses of air to stimulate the clit. Unlike when you use a rabbit vibrator, for example, there's less direct contact with the clit, which can lead to more intense orgasms. 
Priced at P6,150, Womanizer Liberty is compact, sleek, and very easy to hold. The material is hypoallergenic medical silicone, so it's safe for use. It features "pleasure air technology" and has six intensity levels. That's right, SIX. It also comes with a cap, a detail you'll appreciate if you're worried about people accidentally seeing this in your drawer or cabinet.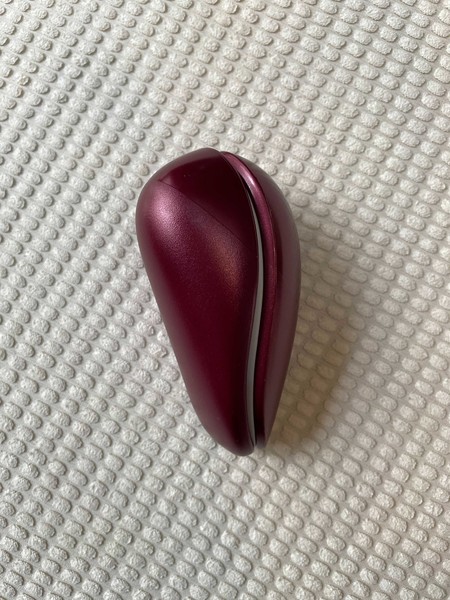 ADVERTISMENT - CONTINUE READING BELOW ↓
My experience with the Womanizer Liberty
I was squealing with excitement when the package from Lauvette arrived: My first clit sucker, FINALLY!!! After sanitizing the toy—as one should—I charged it for an hour before a long night of solo sexploration; it came with a magnetic, USB charging cable! (Side note: If you've never owned a vibrator, I urge you to go for rechargeable ones. Trust me, you don't want one dying on you in the middle of a hot sesh only to find out you don't have extra batteries in the house. Yes, I am speaking from experience.)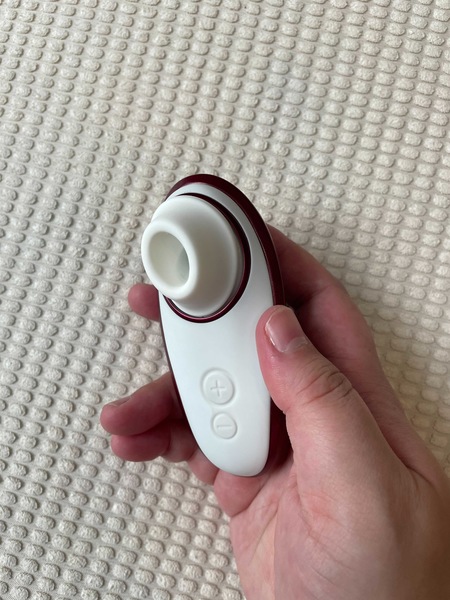 ADVERTISMENT - CONTINUE READING BELOW ↓
It took a few minutes for me to find the best ~position~ for this toy, but that's normal. Just like with most of my firsts, there's an adjustment period. The lowest setting isn't as intense as my other vibrators, which works for me because as I said, I like to start slow. A lot of articles have mentioned that it mimics the sensation you feel when you receive oral sex. While that wasn't my experience, I did notice my body jolt a little whenever the pulses hit just right. 
This sex toy created more of a buildup for me because of the indirect stimulation; I'd describe it as the same sensation I get through edging (when I bring myself to the point of orgasm and then suddenly stop). Again, I enjoy that kind of...frustration, haha, before a big release. I tried using the Womanizer on my other "go-to spots" because why not? For me, self-pleasure is all about rediscovering new things. I found that I also enjoyed using it on my breasts (specifically my nipples). Once I got used to the sensation, I applied a little bit of lube and it added another layer of fun to the experience. 
ADVERTISMENT - CONTINUE READING BELOW ↓
Btw, another perk of this sex toy is how quiet it is. If your house has thin walls or your room is right next to your parents', I highly recommend it. It's also waterproof, so you know, take it wit you the next time you're in the mood for a nice, long shower. ;)
Curious about the Womanizer Liberty? Check it out on Lauvette. 
***
Cosmopolitan Philippines is now on Quento! Click here (Android, iOS, desktop) to download the app and enjoy more articles and videos from Cosmo and your favorite websites!
Follow Ysa on Instagram.
EXPLORE COSMO