The Netflix drama Start-Up brings us to the story of young individuals pursuing their dreams in South Korea's new tech industry. One of the lead characters is Seo Dal Mi, played by Bae Suzy—she's clever and determined, but she lacks an educational background and connections, and life seems to be unfair to her. In contrast, her estranged sister, Won In Jae (Kang Han Na), chose to leave with their mother when their parents split, and ended up becoming wealthy because of her step-father's fortune.
Last time, we talked about Dal Mi's scrunchie and discovered that it was expensive AF! This brings us to the idea: Why not do more research on her outfits and their corresponding prices? Dal Mi may not be well-off in Start-Up, but her OOTDs are definitely gold! Here, take a look:
1. Avouavou's Crepe Slim Line Belted Jacket and Crepe Wrap Skirt in Mint
Price: Jacket – $896. 23 (around P43,224) / Skirt – $624.87 (around P30,137)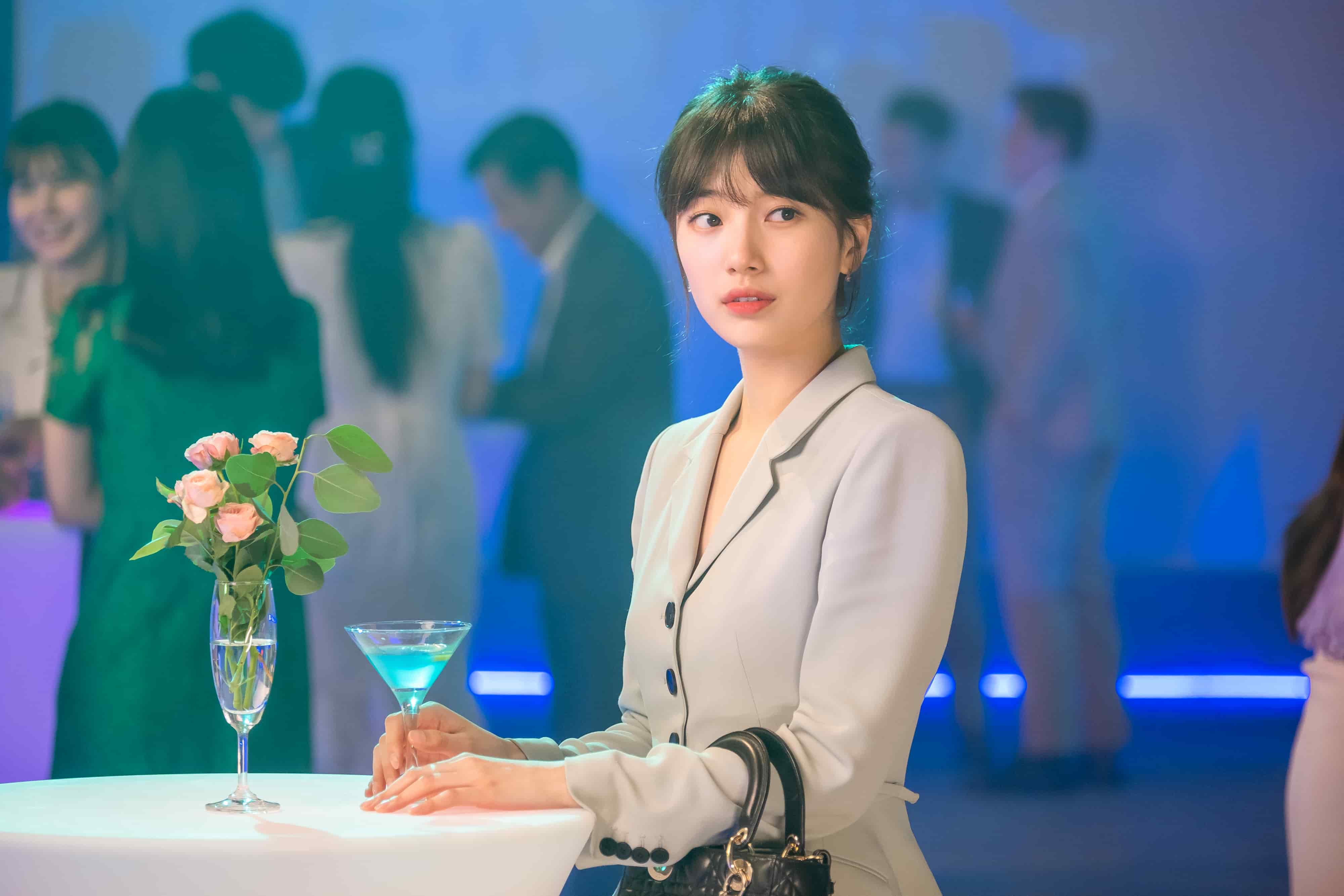 Continue reading below ↓
Recommended Videos
This ensemble from the Korean brand avouavou will remain as an iconic Seo Dal Mi piece. She wore this when she attended her sister's networking party and *finally* met Nam Do San. According to avouavou's website description, "This jacket is made of the finest crepe material imported from Italy"—well, that just explained the price.
2. Lemaire Oversized Marble Print Shirt
Original price: $1,171 (around P56,476)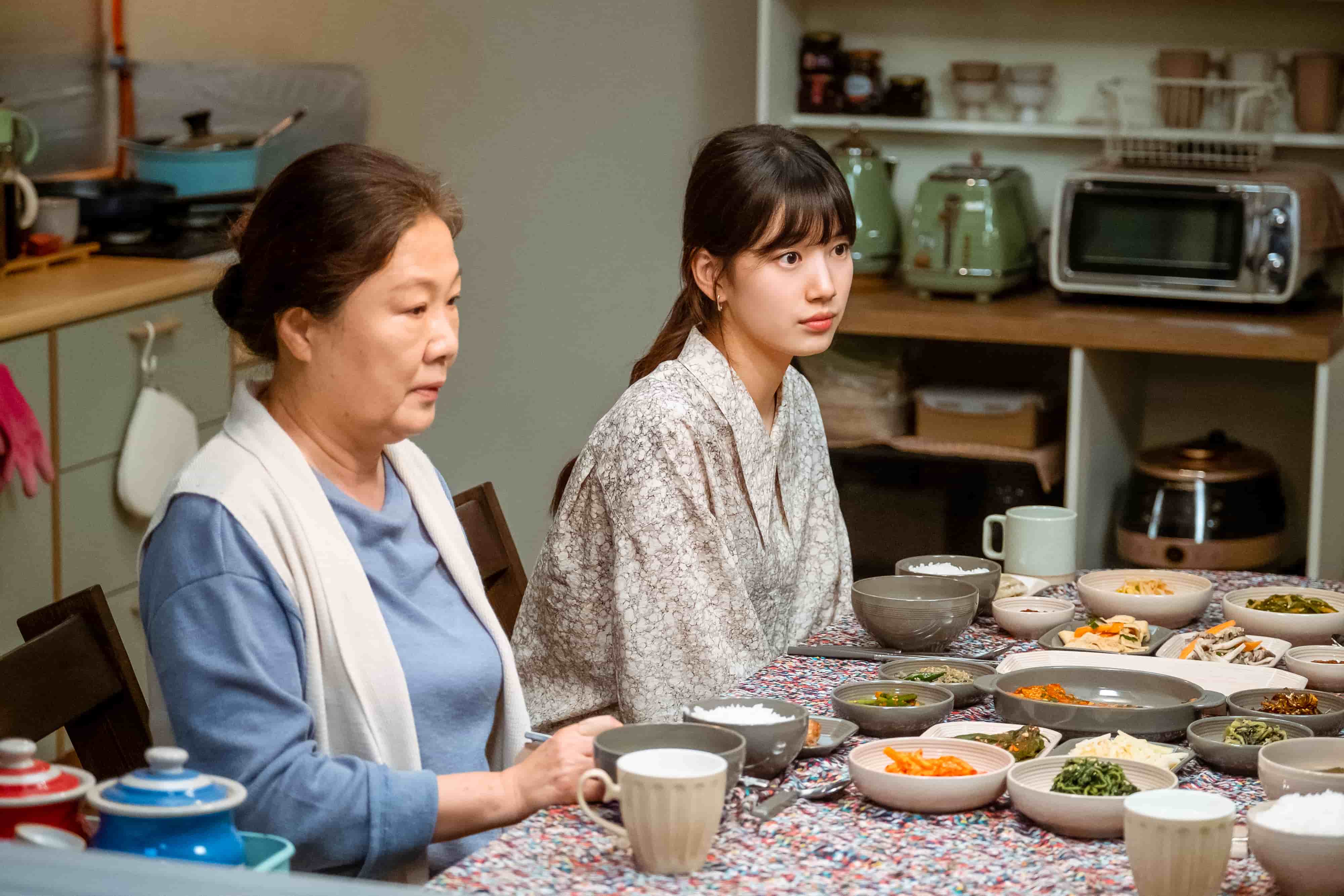 Pambahay but make it fancy—only kween Dal Mi! You read that right: The exact shirt costs more than P50,000 but it's now on sale at $586 or around P28,262. Apart from the eye-catching marble print, we also love this shirt's pointed collar that makes it stand out.
3. Maison Kitsune Zip Hoodie Tricolor Fox Patch
Price: $178.22 (around P8,595)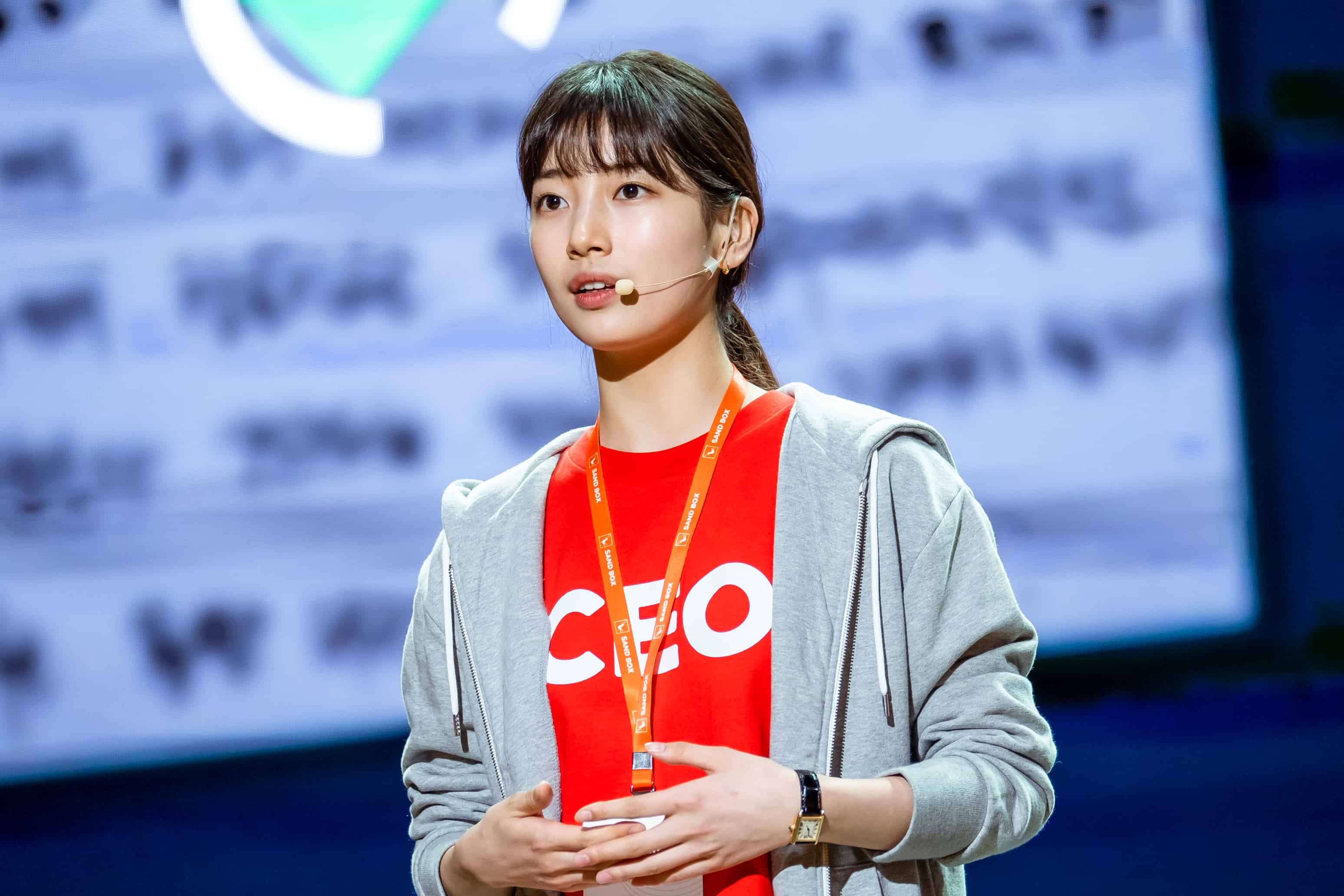 Dal Mi loves her hoodies, and she donned one when she presented Samsan Tech's business idea during the Sand Box Hackathon. While we weren't able to find the exact "CEO" shirt, we discovered the local online shop where you can purchase it to channel your inner Dal Mi! You're welcome.
4. Avam Birkin Shirt in Ivory
Price: Shirt - $111.62 (or around P5,383)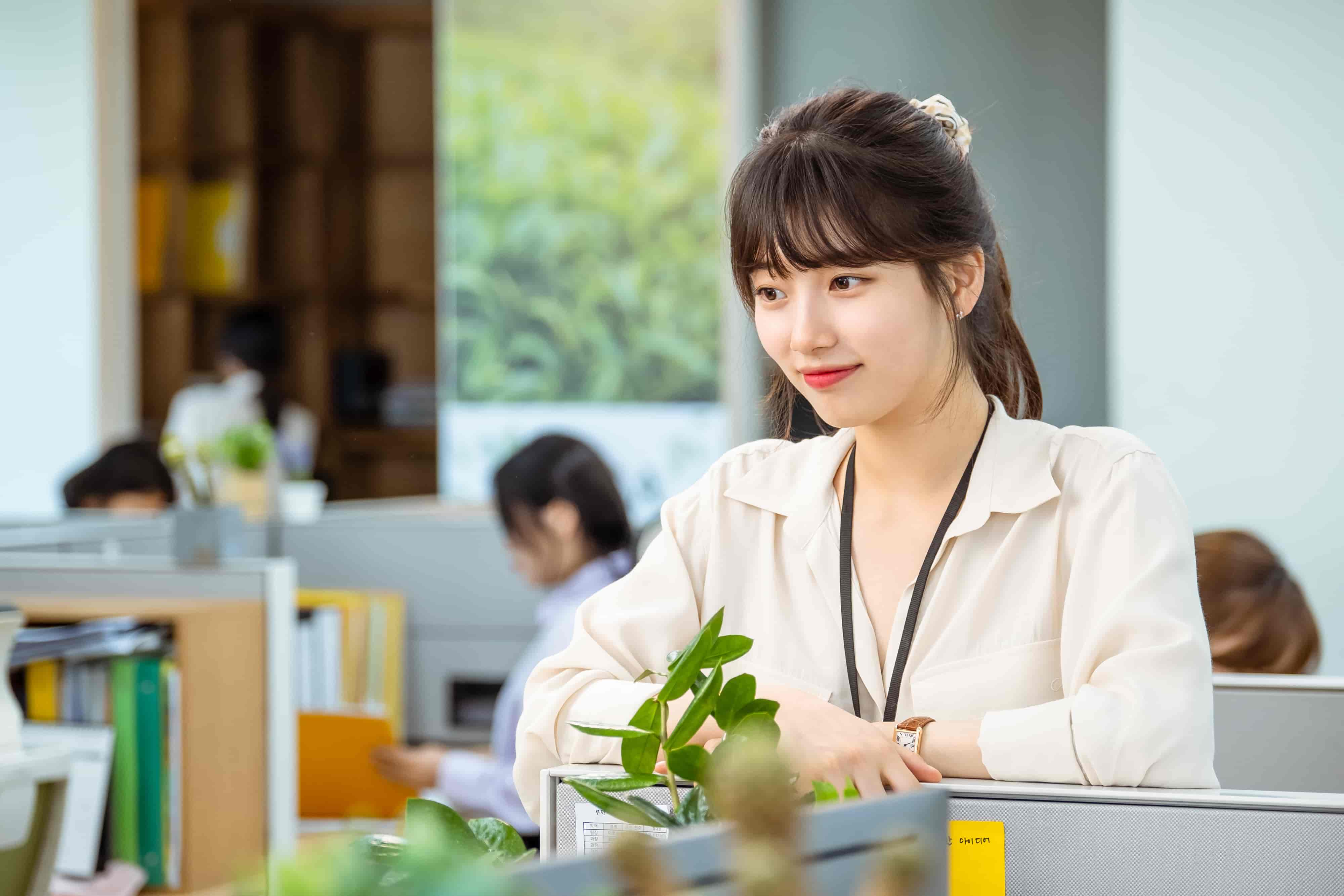 Avam is a "fashion and lifestyle brand for women who enjoy morning and night, daily life and break away, common sense and imagination"—which perfectly describes our leading lady! No matter the time of the day, she always faces challenges with her chin up, just like when she used to work in a café that treated her badly. Not her loss, but theirs!
5. Vocavaca Vacation Crop Knit in Purple
Price: $128.74 (around P6,208)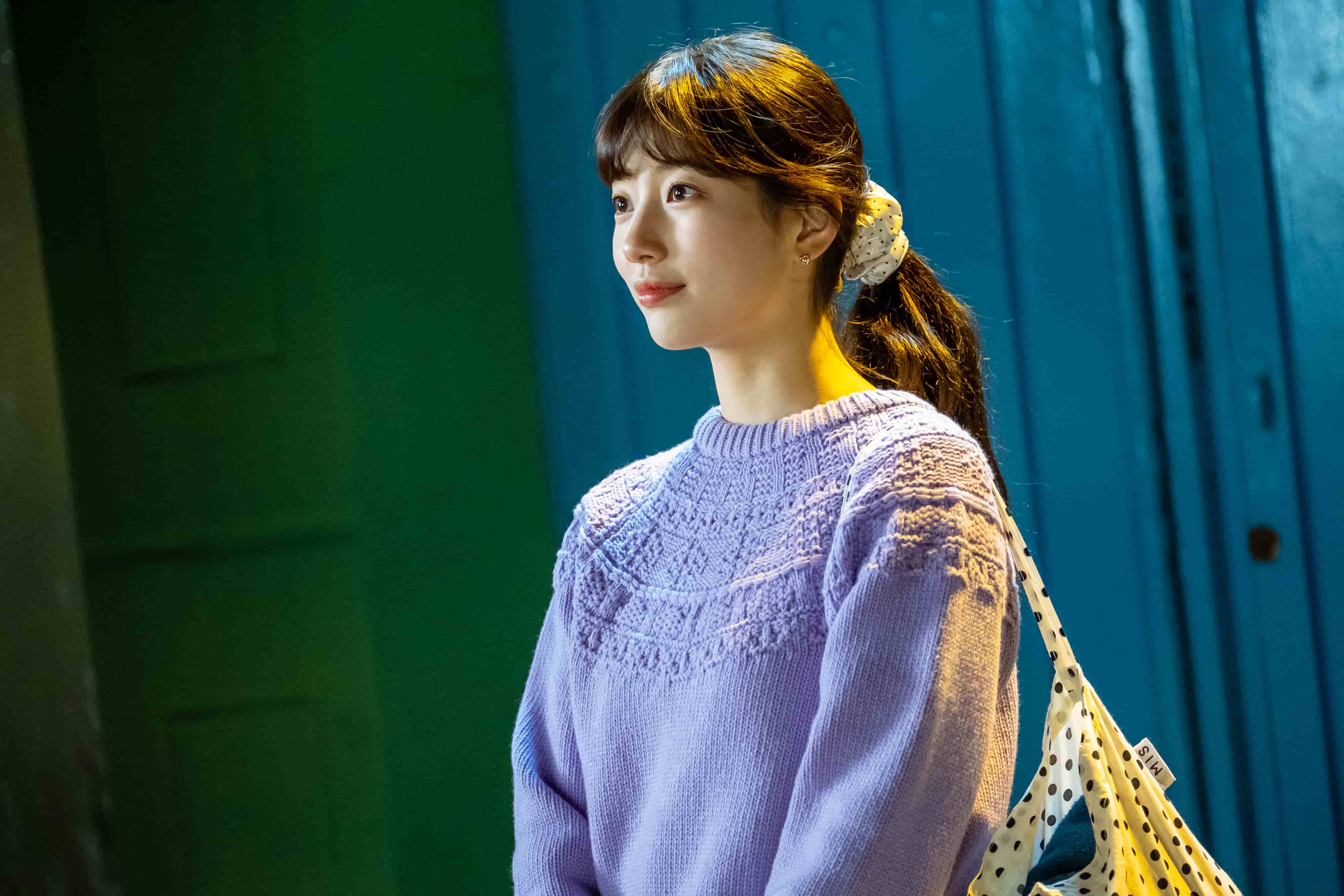 Remember when she surprised Do San (Nam Joo Hyuk) on his birthday, armed with lunch boxes made by halmeoni and ready to play Go-Stop with the Samsan Tech team + Ji Pyeong (Kim Seon Ho)? Dal Mi was seen wearing this knitted sweater, which made her extra adorable! She also brought an EMIS Dot Eco Bag, which costs $25.36 (around P1,223). Wow.
6. Maison Marais Softies Wool Jacket in Khaki Beige
Price: $300.22 (around P14,479)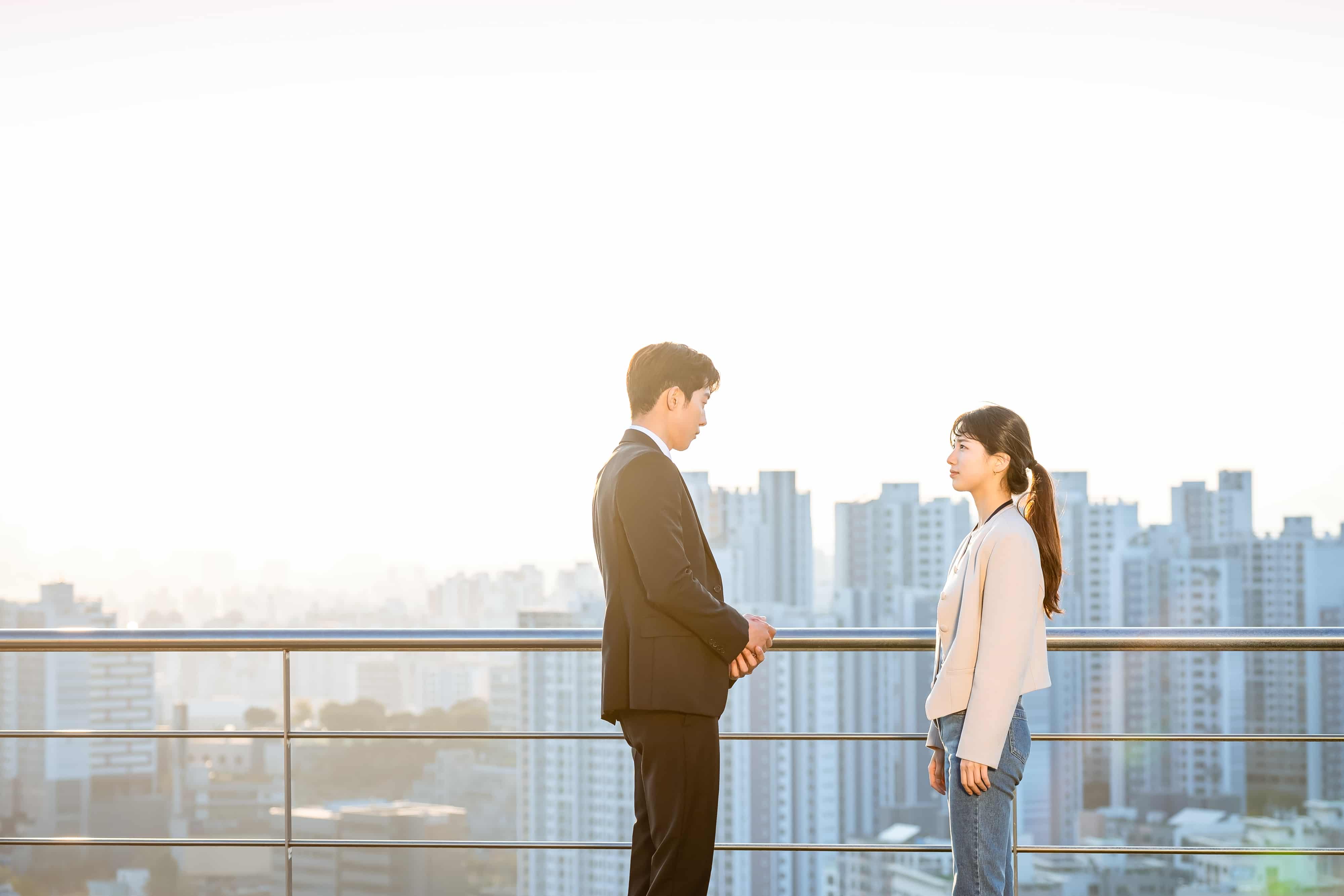 We replayed this kilig scene so much! Here, Dal Mi wore this comfy jacket from the Korean brand Maison Marais. It looked pretty chilly when Suzy filmed this scene, because she also wore this with a scarf in an Instagram post that she uploaded.
Follow Hanna on Instagram.