Growing up, I have always been the "chubby" kid. I've been told to watch the food I eat and to put clothes meant for skinny girls back on the rack. For a long time, these comments affected the way I presented myself. I wore clothes that covered me from head to toe, and although that may be okay for some, I didn't feel like myself. If you're a plus-size girl like me, I'm sure you could relate to the struggle. I was so jealous of girls who wore whatever they wanted with pride and confidence while I was collecting insecurities one after the other. At some point, it gets tiring to feel so restricted. I don't know how or when, but I woke up one day and decided to dress up not for anyone but myself.
REPRESENTATION MATTERS:
This Plus-Size Pinay Reminds Us That Fashion Is For All Sizes
This Plus-Size Pinay Gives Us Lessons On Self-Confidence
Why Seeing Plus-Size Models Is *So* Important
Outdated sartorial rules have dictated to us that the only way to be "attractive" is to be skinny. I can't even count the number of magazine articles that have put out fashion do's and don'ts that are rooted in fatphobia. But the truth is, clothes are a form of expression, and you should freely wear what you want no matter what anyone says. It took some time for me to realize this, but at the end of the day, what matters most is how I express myself and how comfortable and confident I feel with my outfits.
Continue reading below ↓
Recommended Videos
Years ago, I could never form an outfit because the so-called fashion "rules" lingered at the back of my mind. I was always so hesitant to grab a daring top because I thought it wouldn't look "attractive" on my body type. I'm here to tell you that it is time to end that way of thinking—it's time to build that wardrobe you've always wanted! But before anything else, collecting a few basics might help you build the confidence to wear statement pieces. Here's a list of pieces that I can't live without:
A Plus-Size Girl's Closet Essentials
Ribbed crop top
One thing I could never live without is a basic ribbed crop top. I have these in so many colors! Its silhouette is perfect for any body type and it goes with any outfit you can think of. You can dress it down by wearing it on its own or ~jazz~ it up by pairing it with a statement piece like printed pants or a cool jacket.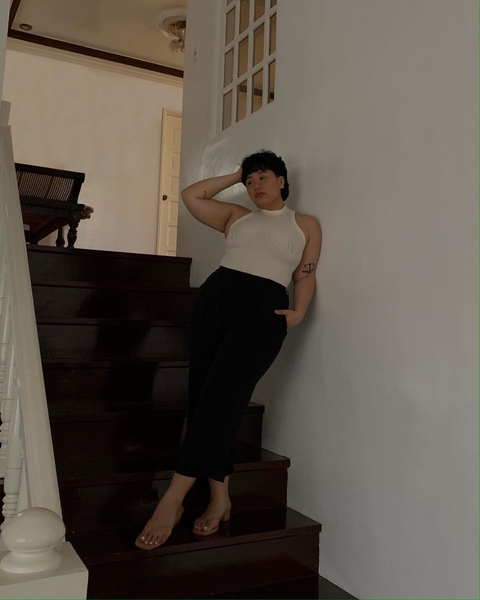 Oversized button-up
Everyone needs an oversized button-up in their wardrobe. You can wear it on its own or by layering a sweater vest on top for a ~light academia~ look. So cute!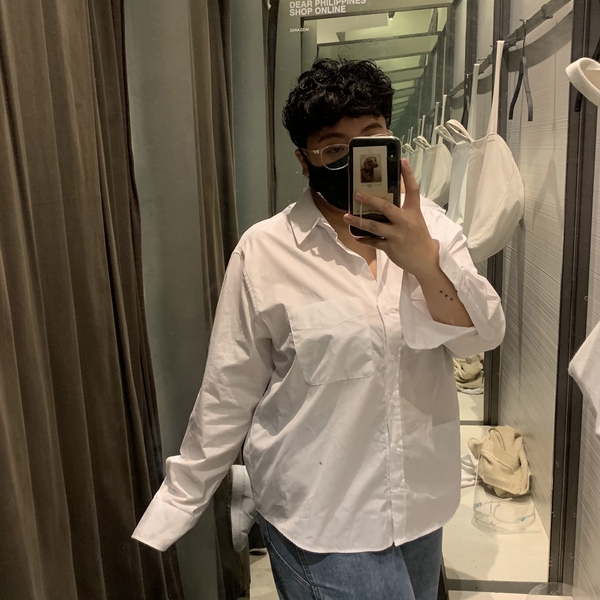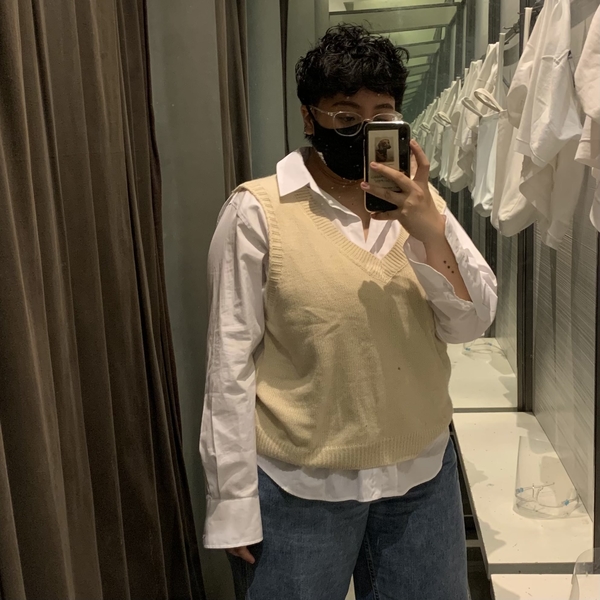 Baggy jeans
Fact: I really love a good pair of baggy jeans! I never enjoyed the feeling of my legs being constricted while wearing skinny jeans, so when I tried on this pair at the men's section, I knew it had to come home with me. I usually pair it with a baby tee or a cropped top to give off the super uso Y2K vibe.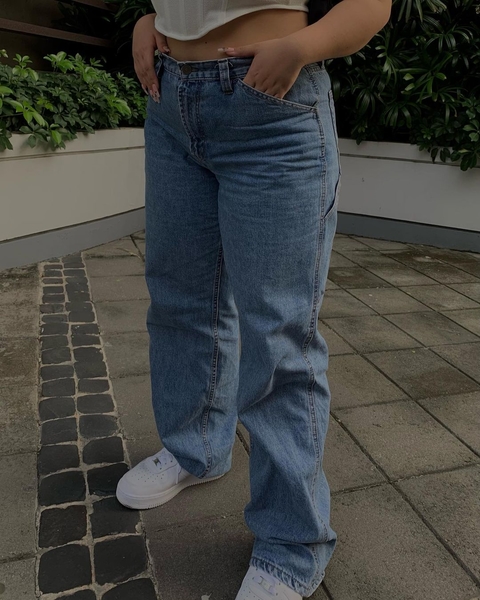 Black leather jacket
Leather jackets are *super* trendy nowadays. Some might say it can be a little too hot to be worn in our eternally humid weather, but I think that it's a good timeless piece to have in your wardrobe. (It's especially perfect to wear during the rainy season!)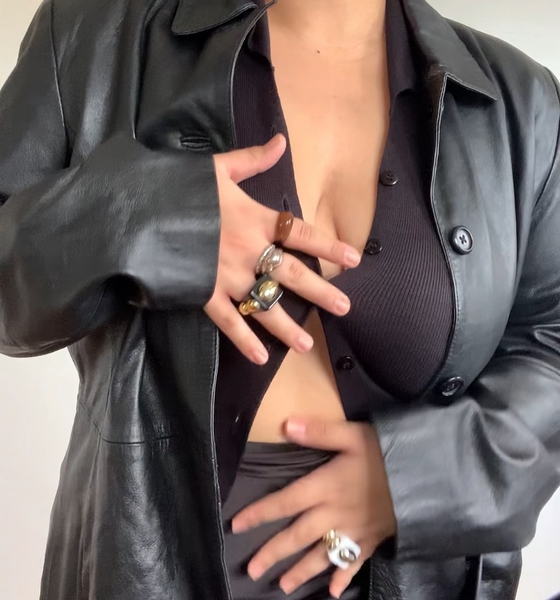 Chunky shoes
Listen, sneakers are a pair of shoes I could never live without. But chunky shoes just hit different, you know? Not only do they give me an extra height boost, but they're extremely comfortable, too! I love pairing them with my leather jacket and mini skirt for a preppy but edgy look.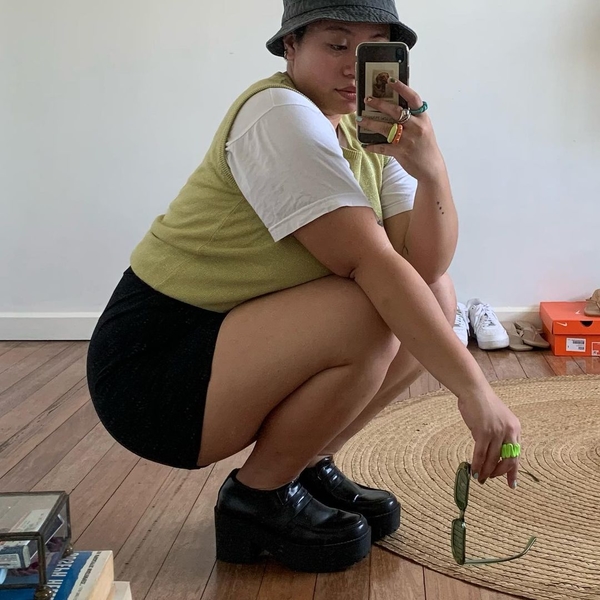 Baguette bags
I have been obsessed with baguette bags since they made their comeback. There are so many variations and colors available RN, but a simple black one can be paired with so many outfits, so I recommend starting with that one.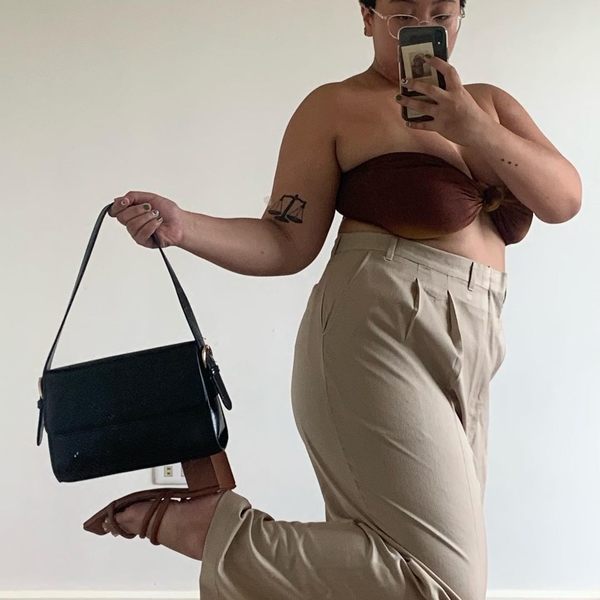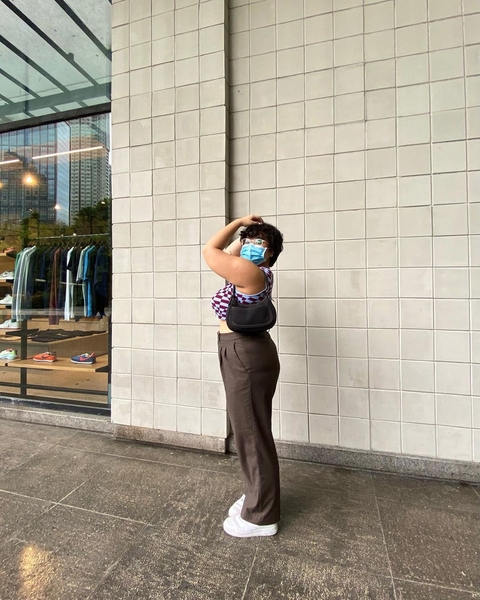 REPRESENTATION MATTERS:
This Plus-Size Pinay Reminds Us That Fashion Is For All Sizes
This Plus-Size Pinay Gives Us Lessons On Self-Confidence
Why Seeing Plus-Size Models Is *So* Important
***
Cosmo is now on Quento! Click here to download the app for iOS, Android, and desktop and enjoy more articles and videos from Cosmo and your favorite websites!