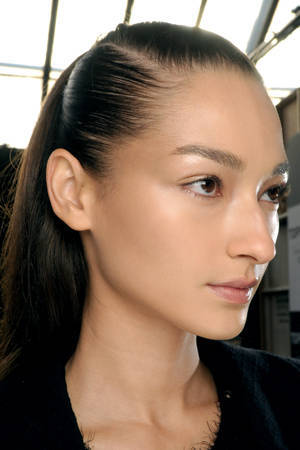 1. Get glowing.

Want to get that bronzed radiance before you've even unpacked your bikini? Apply self-tanner the day before you hop on a plane, train, or automobile. You'll arrive at your destination with a sexy (and safe) tan. No time for self-tanner? Try dusting on a bronze highlighter like MAC Extra Dimension Skinfinish in Glorify (P1,750) all over your face, neck, and shoulders for a gorgeous, healthy glow.

2. Hydrate, hydrate, hydrate.

We all know planes suck the moisture right out of your skin, but any travel can be taxing on your complexion. A good moisturizing mask goes a long way toward keeping it in shape. Throw a Tony Moly Timeless EGF Mask Sheet (P278) into your carry-on; it contains medical ingredients that promote skin hydration and resilience while providing anti-aging benefits.

3. Pamper your eyes.

That patch of skin is the thinnest on your face, so wear and tear shows up there first. If you're headed to a tropical locale, choose a non-greasy eye cream to pep eyes up and prevent wrinkles. Try MAC Mineralize Charged Water Moisture Eye Cream (P2,100). Prone to puffiness? Pop it in the hotel freezer a few minutes before applying; the cool sensation helps minimize swelling and pampers peepers perfectly.

4. Scrub up.

To stay supple (without lugging a lot), New York makeup artist Aizza Reyes always carries a small bottle of Neutrogena Body Oil (P585), and mixes it with iodized salt to exfoliate the body. Tip: For an uber-kissable pout, mix petroleum jelly with the same type of salt to slough dry skin off your lips.

5. Safeguard your skin.

Slather sunscreen on any exposed areas, and reapply every three hours. Lancome makeup artist Tatin Yang likes VMV Hypoallergenics Armada Sport 70 (P1,399.75) for the body. "It's a great companion [when you're going] under the sun and it's waterproof." For the face, try Nivea Sun Whitening Daily Face Fluid SPF 50+ PA++ (P220) which protects while preventing skin darkening.
Continue reading below ↓
Recommended Videos