Has it ever crossed your mind how wonderful it must be to be your ultimate oppa's or fave actress' pet? (Only fangirls and fanboys understand, lol!) I mean, the amount of love they give their fur babies is really nakakainggit! There's the constant hugs and kisses, extravagant birthday celebrations, and just chilling with them 24/7. 
Ready to meet the pets, aka the one true love of your favorite K-drama actors? Here you go:
1. Park Seo Joon - Simba
Seriously, who doesn't know Simba? This ball of cotton is just as famous as its owner! Simba is from the Bichon Frise breed, which are dogs that are small and cheerful. He would often follow Park Seo Joon at work and you bet the entire production staff have no qualms about it—that's just how adorable Simba is! Also, did you know that he's also called Park Simba? So so cute!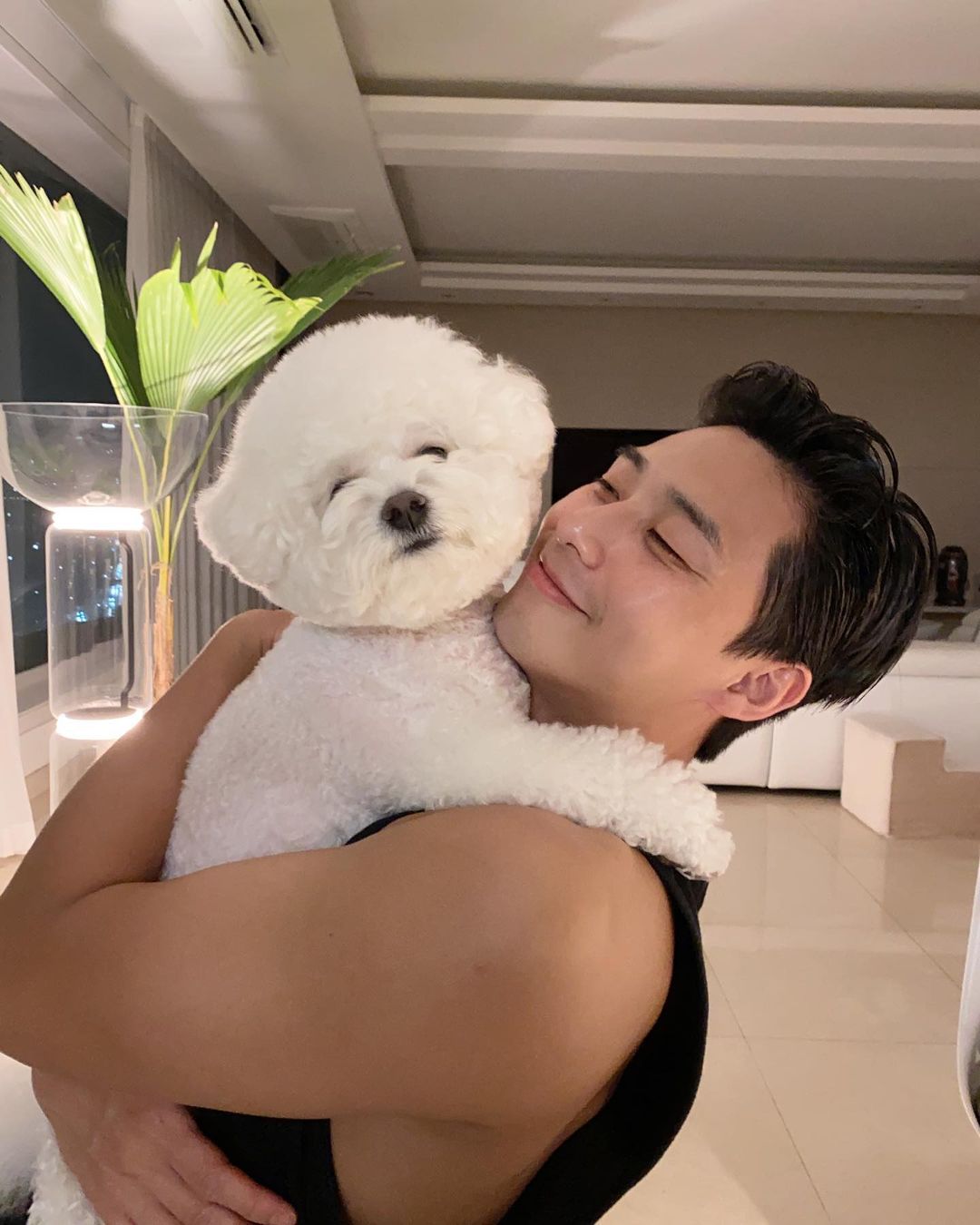 2. Park Min Young - Leon
Is it just me or do Simba and Leon are almost identical? Maybe that's just our What's Wrong With Secretary Kim hearts fangirling over the two stars, LOL. Anyway, we can't get over Leon's birthday bash from last year because his mom, Park Min Young, gave the cutest gifts!
Continue reading below ↓
Recommended Videos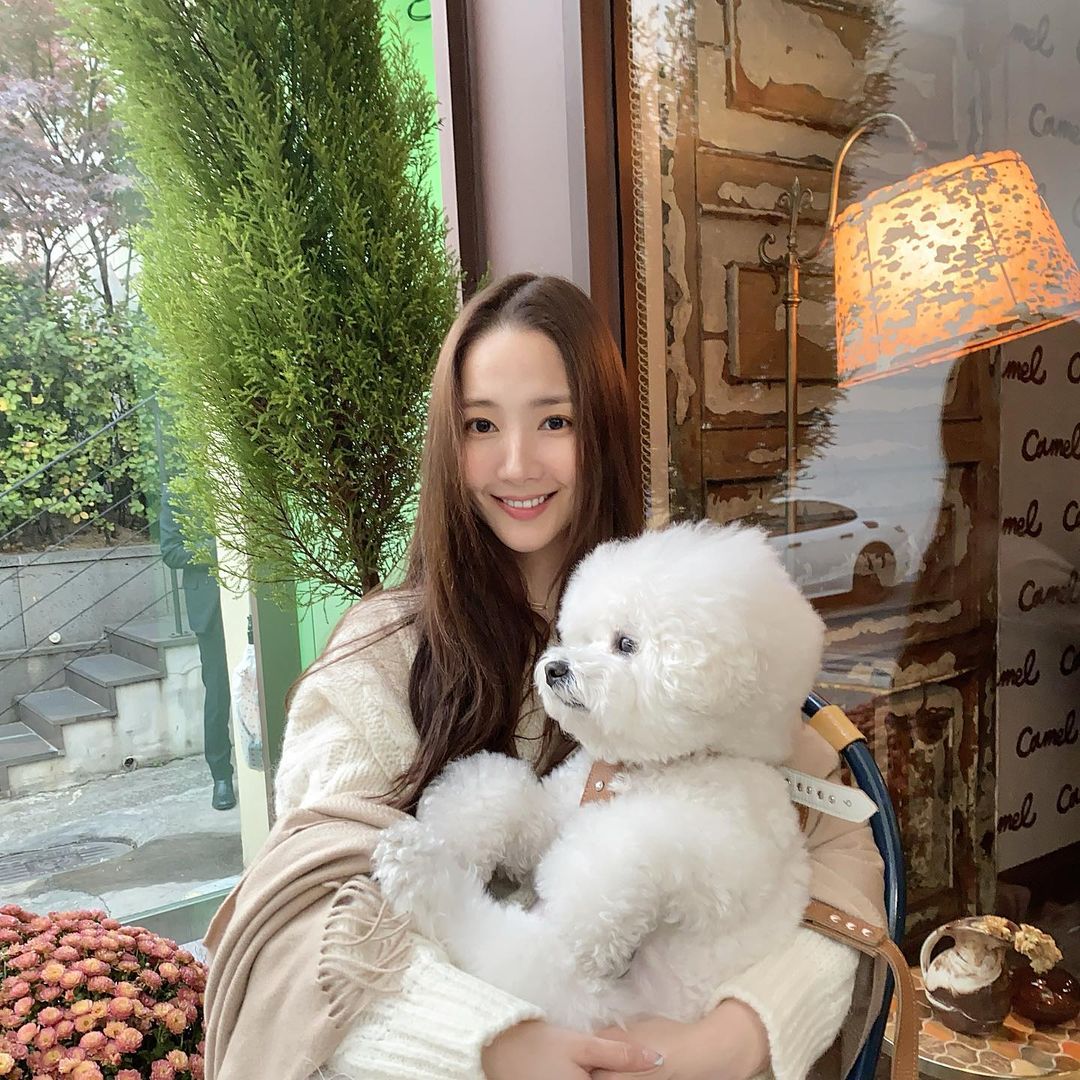 3. Kim Do Wan - Louis
Start-Up's Kim Do Wan is not just into taking beautiful scenery photos—he also loves taking snaps of his pupper, Louis! What's funny is that the internet pointed out the resemblance of Louis to Yoo Soo Bin (or Chul San from the K-drama), and OMG, we cannot unsee!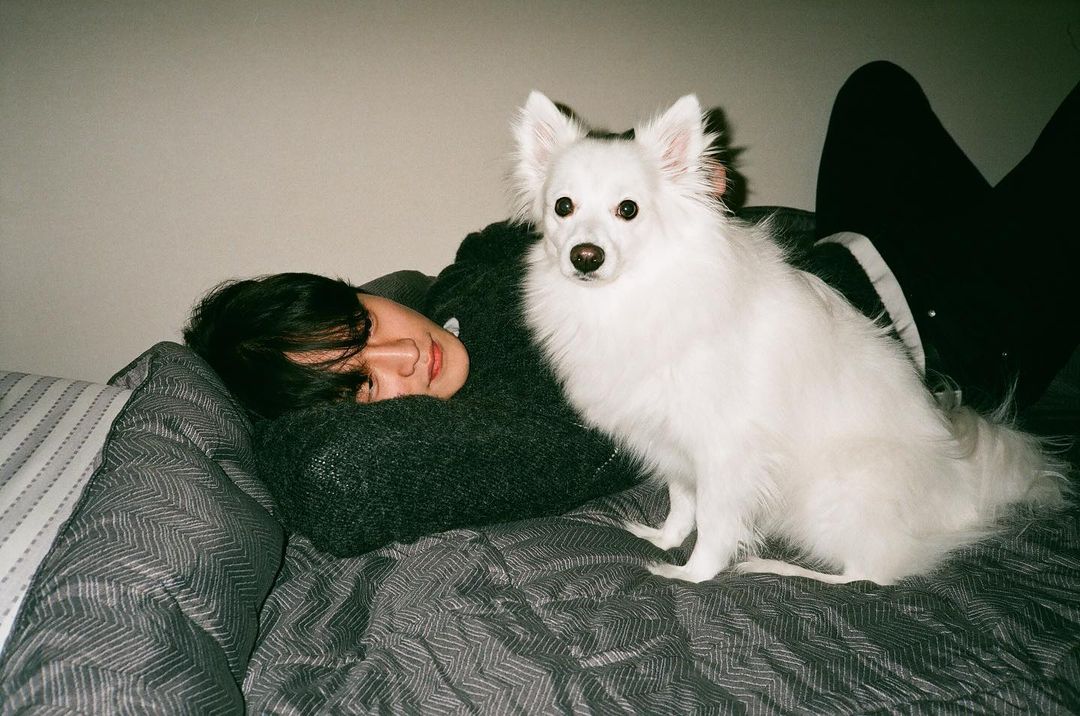 4. Park Shin Hye - Harry and Moon
Visit Park Shin Hye's IG account and you will not just be mesmerized by her designer outfits and bags, you will also be soft once you see her pets, Harry and Moon! Now we want a cat, too. No, make that two cats.
P.S: She also has two pets dogs named Nori and Bongji!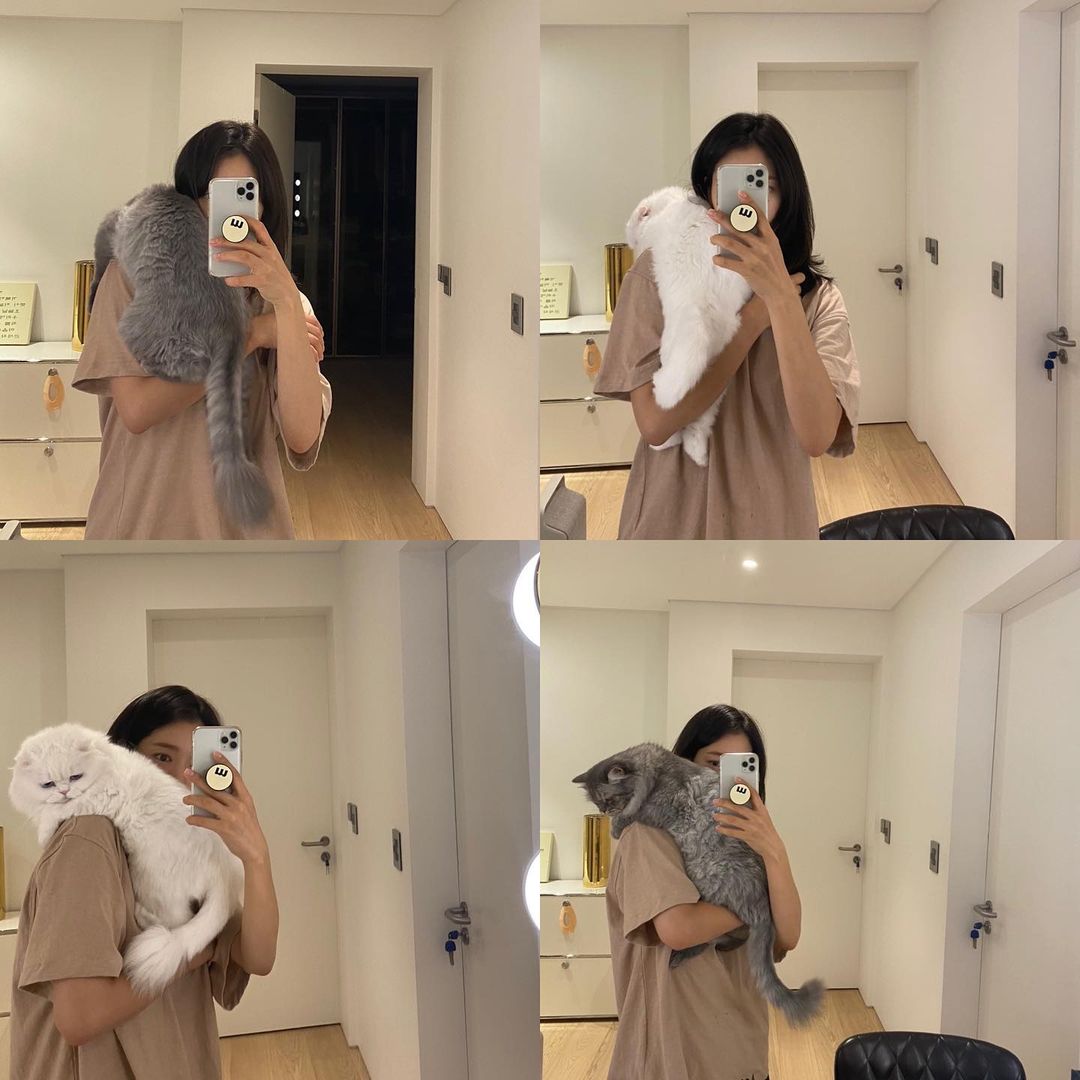 5. Lee Seung Gi - Perro
Idk about you but we love watching the Korean variety show Master In The House especially when Lee Seung Gi's baby, Perro, makes a special guest appearance! He's so quick-witted and bright, just like his dad, Lee Seung Gi.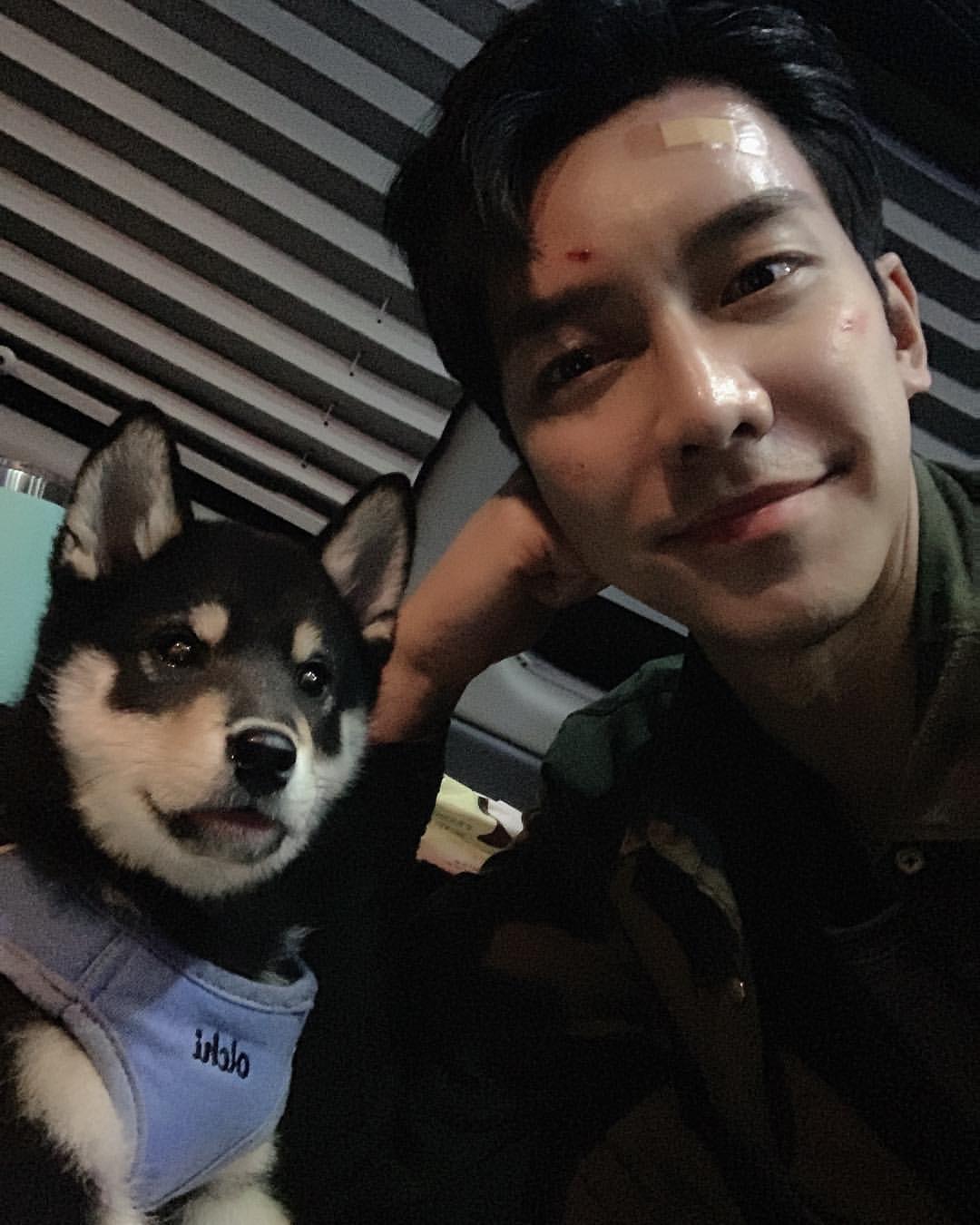 6. Ahn Hyo Seop - Paul
We were found rolling on the floor laughing when someone made a comment on this photo on Ahn Hyo Seop's IG account and said: "My dreams changed, I want to be a cat" because TBH, same!! Also, did you know that his cat has the same name as him? Yup, he is also known as Paul Ahn!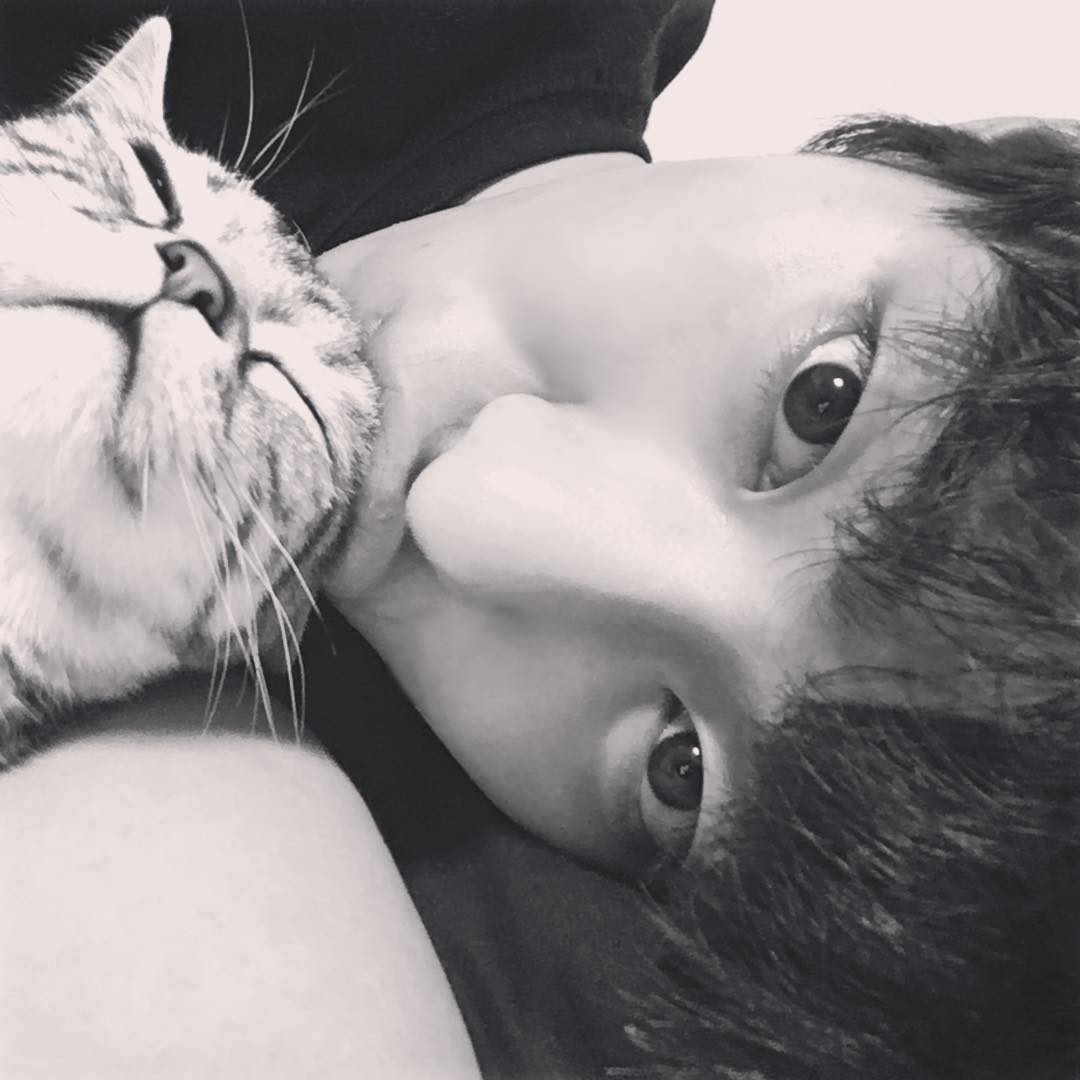 7. Gong Hyo Jin - Mimi and Toto
Gong Hyo Jin sure loves her pet dogs, Mimi and Toto, because they were in the first photo she uploaded on her Instagram! When she's not busy with her projects and multiple endorsements, she would play around with their fur, take selfies with them, or go on a camping trip.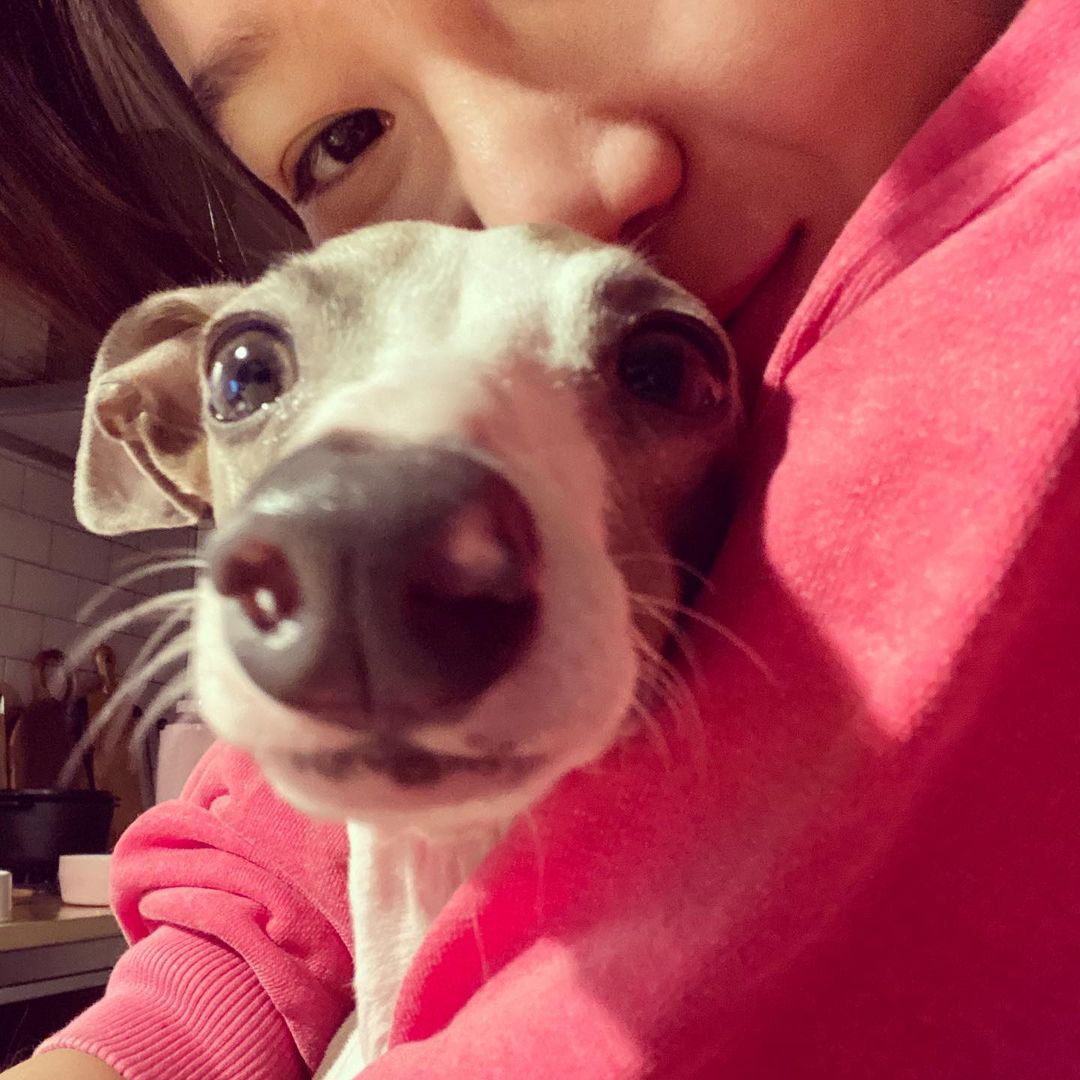 8. Nam Joo Hyuk - Ga Eul and Gob Soon
Well, look who brought his lovely puppers to his shoot! Ang cute nila, 'no? Recently, Ga Eul and Gob Soon were spotted twinning with the same backpack and winter clothes—the two are spoiled by their dad talaga!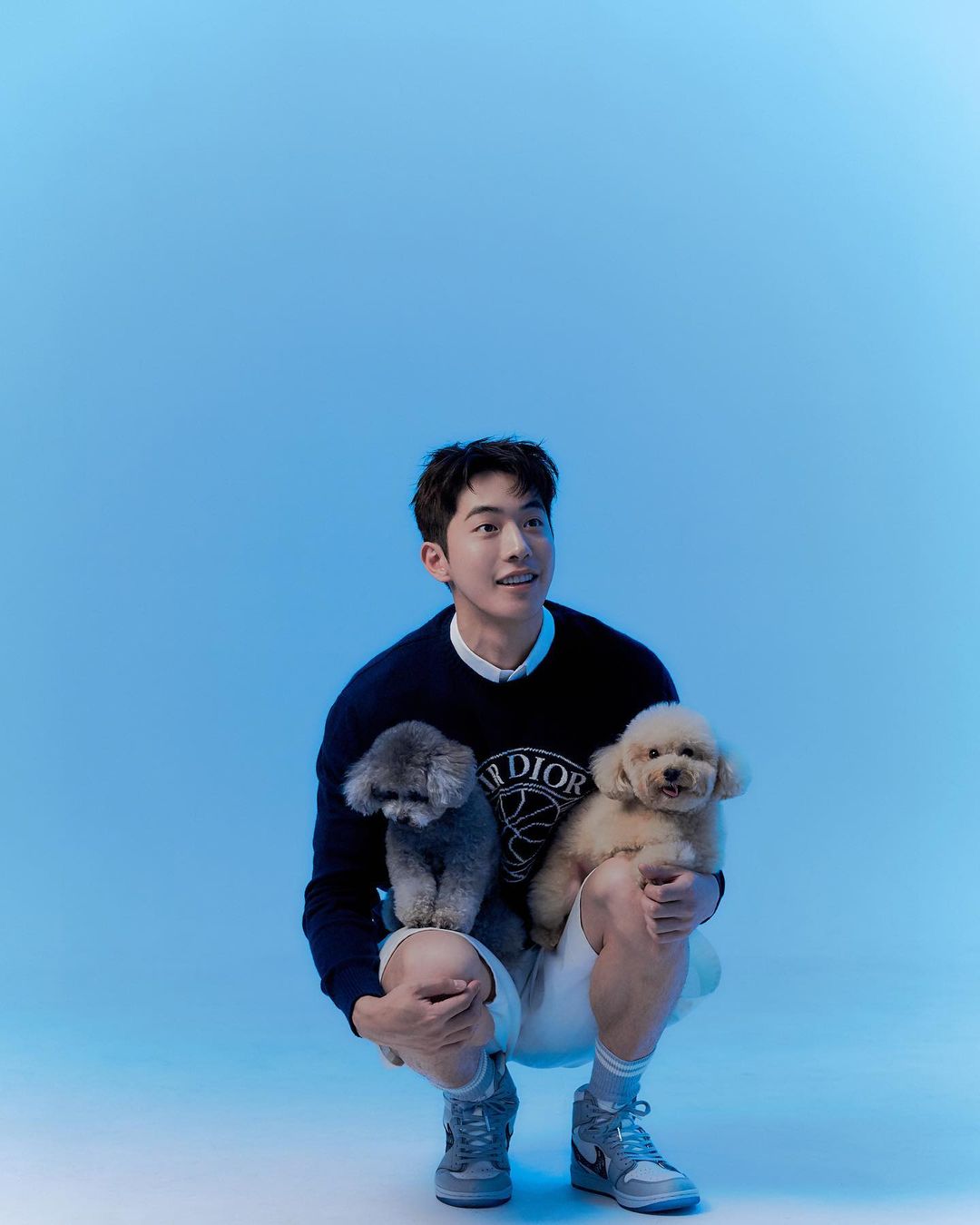 9. Song Hye Kyo - Ruby
Just like Park Seo Joon's Simba and Park Min Young's Leon, Ruby is also a Bichon Frise! Her mom, Song Hye Kyo, brought her with them during her Vogue Hong Kong shoot, and in the magazine's interview, she said that she loves walking her to unwind during her free time.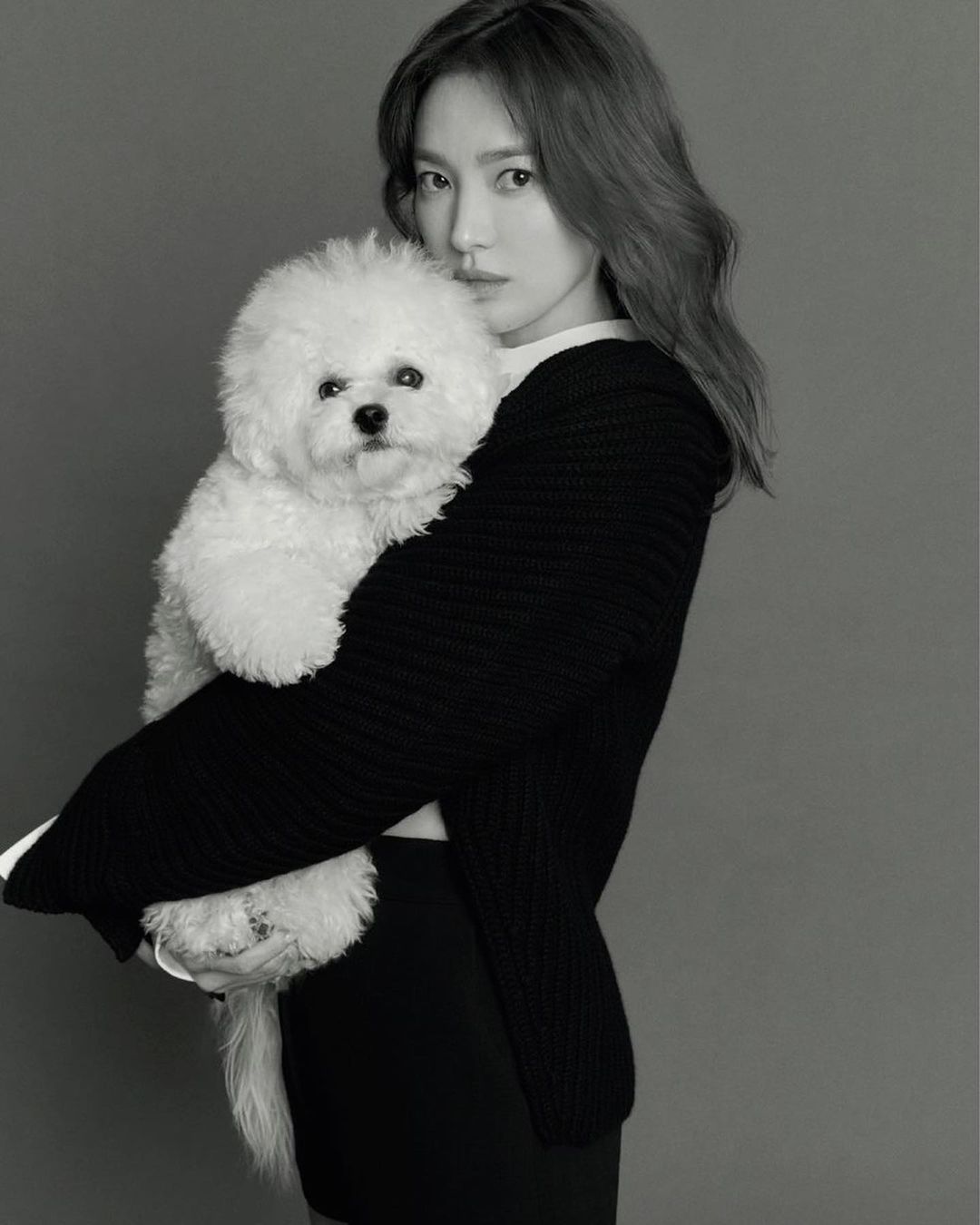 10. Kim So Hyun - Mongsuk
Guess which dog has an Instagram account dedicated to him? It's Kim So Hyun's pet, Mongsuk! The actress loves dressing up her bb—from a modern hanbok (Korean traditional clothing), a striped tee, to a onesie!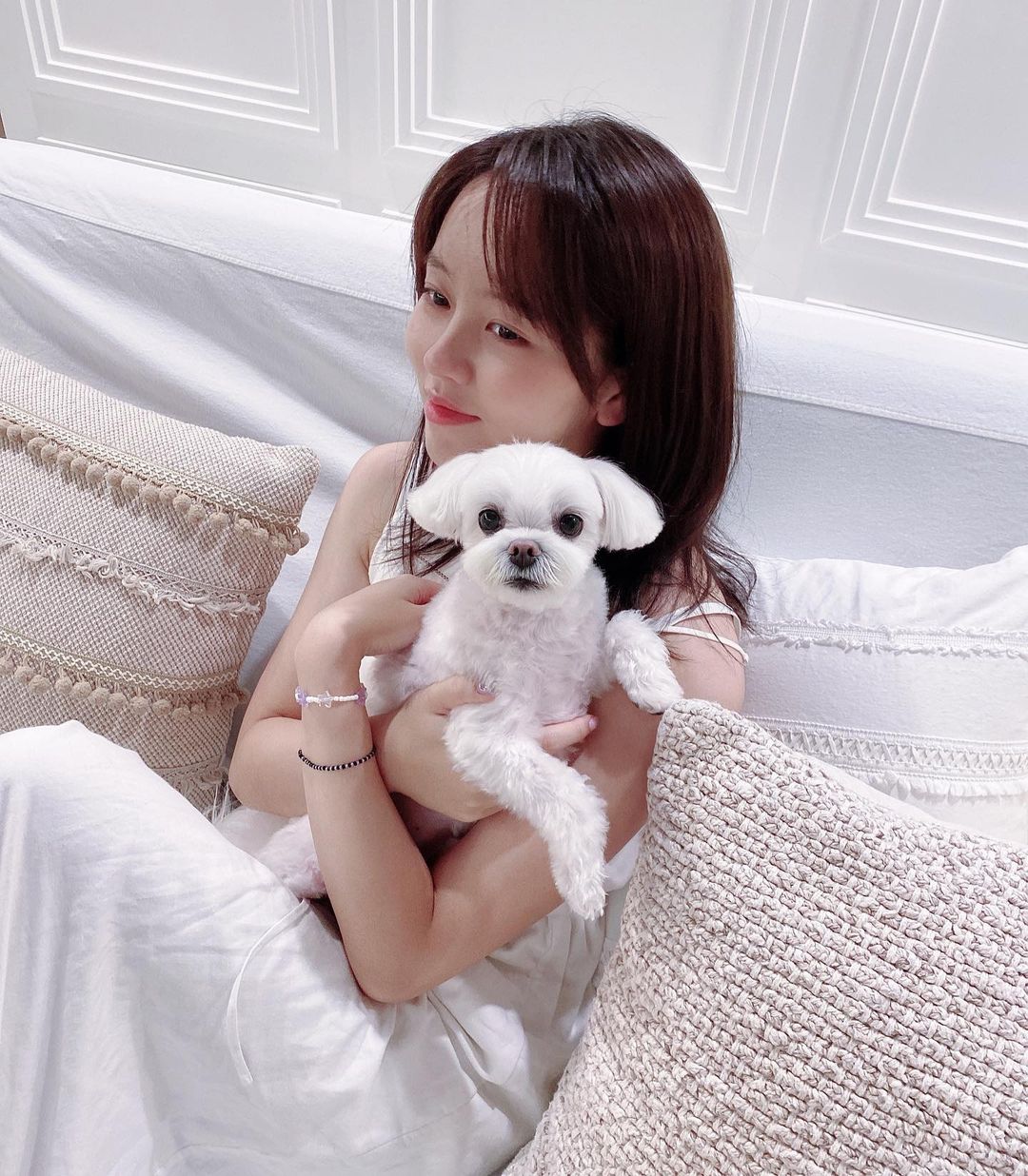 11. Ok Taecyeon - Eddie
Look at this adorable pair! On Ok Taecyeon's Instagram account, you will see photos of them together that will make you soft because they're soooo inseparable! The K-pop-idol-slash-actor adopted Eddie after his stint in the variety show Three Meals A Day and the bb has grown a lot, thanks to Taec's TLC. Can we also say that Eddie's face is the kind that you can't say no to? If you need more proof, you can follow the pup on his ~personal~ IG account!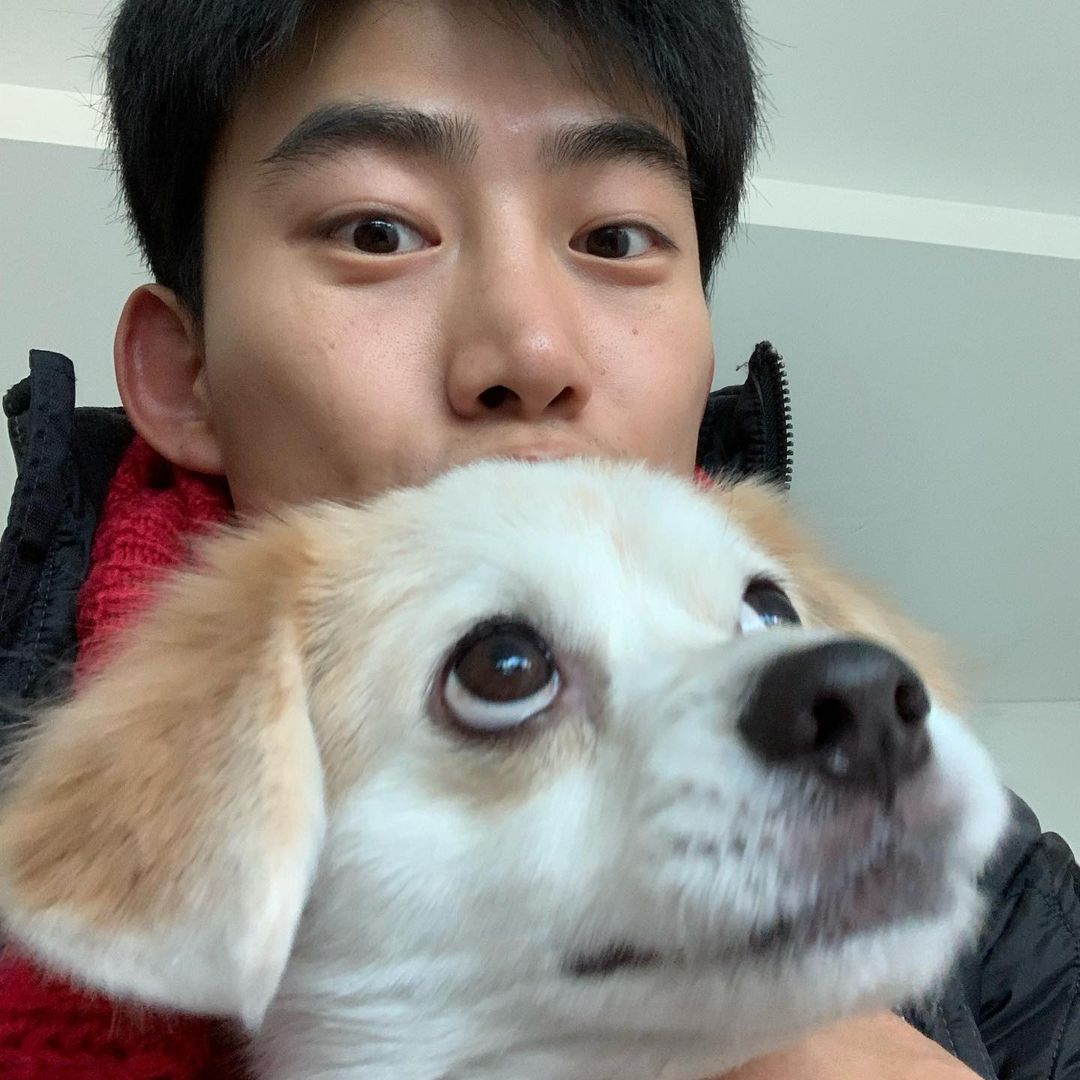 Follow Hanna on Instagram
K-UPDATES