Okay, hear me out: I'm actually one of the very few people who have not watched the original Money Heist series, La Casa De Papel. When news broke about the upcoming Korean remake of the fan-favorite series, my curiosity was piqued by the fact that it was a crime thriller, a K-drama genre I absolutely love! It also didn't hurt that Money Heist: Korea - Joint Economic Area has a star-studded cast, headlined by the OG actor Yoo Ji Tae as the Professor, the popular handsome *uncle* Park Hae Soo as Berlin, and the rising ~girl crush~ actress Jeon Jong Seo as Tokyo.
Money Heist: Korea - Joint Economic Area is set in Korea on the brink of unification. North and South Korea established the Unified Korea Mint to print a common currency for the peninsula. Despite people's hopes for prosperity, unification has unfortunately led to greater inequality and because of this, the Professor enlists the help of a crew to pull off a heist like no other. Rounding up the rest of the *dream team* are the father-son duo Moscow (Lee Won Jong) and Denver (Kim Ji Hoon), the badass counterfeiter Nairobi (Jang Yoon Joo), the adorable hacker Rio (Lee Hyun Woo), and the brothers Helsinki (Kim Ji Hoon) and Oslo (Lee Kyu Ho). The drama also stars Kim Yoon Jin as South Korean negotiation specialist Seon Woo Jin and Kim Sung Oh as North Korean special agent Cha Moo Hyuk.
ADVERTISMENT - CONTINUE READING BELOW ↓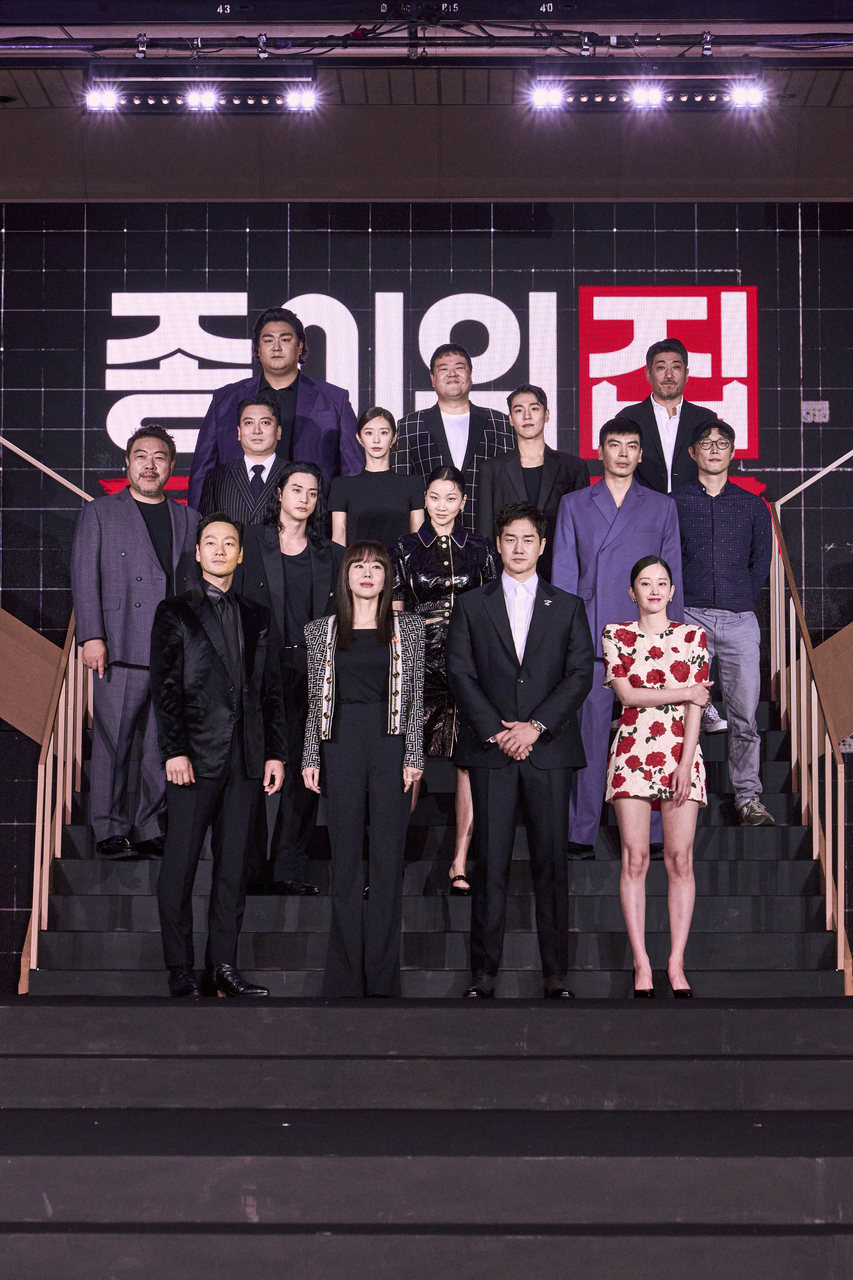 Despite being based in Seoul, it's not every day that I get to rub elbows with and even talk to these K-actors I'm a big fan of. Similarly, because of the COVID-19 pandemic, the actors have not really had lots of opportunities to meet and greet fans. Thankfully, Netflix launched the K-Wave Immersion, a two-day immersive access into the land of Netflix Korea's upcoming original dramas for local and global press and influencers alike. The act of traveling to Seoul during a pandemic for most of the Southeast Asian press certainly didn't go unnoticed. The cast and crew expressed their excitement and gratitude over the opportunity to greet their global fans, especially those from Southeast Asia.
If there's one thing I learned from the event, it's that the global streaming company does everything grand—from the press conference and the meet-and-greet to the pop-up installations, merch, and freebies. The two-day event started with the press conference, complete with a spread of snacks and beverages showcasing the drama's iconic Hahoe masks.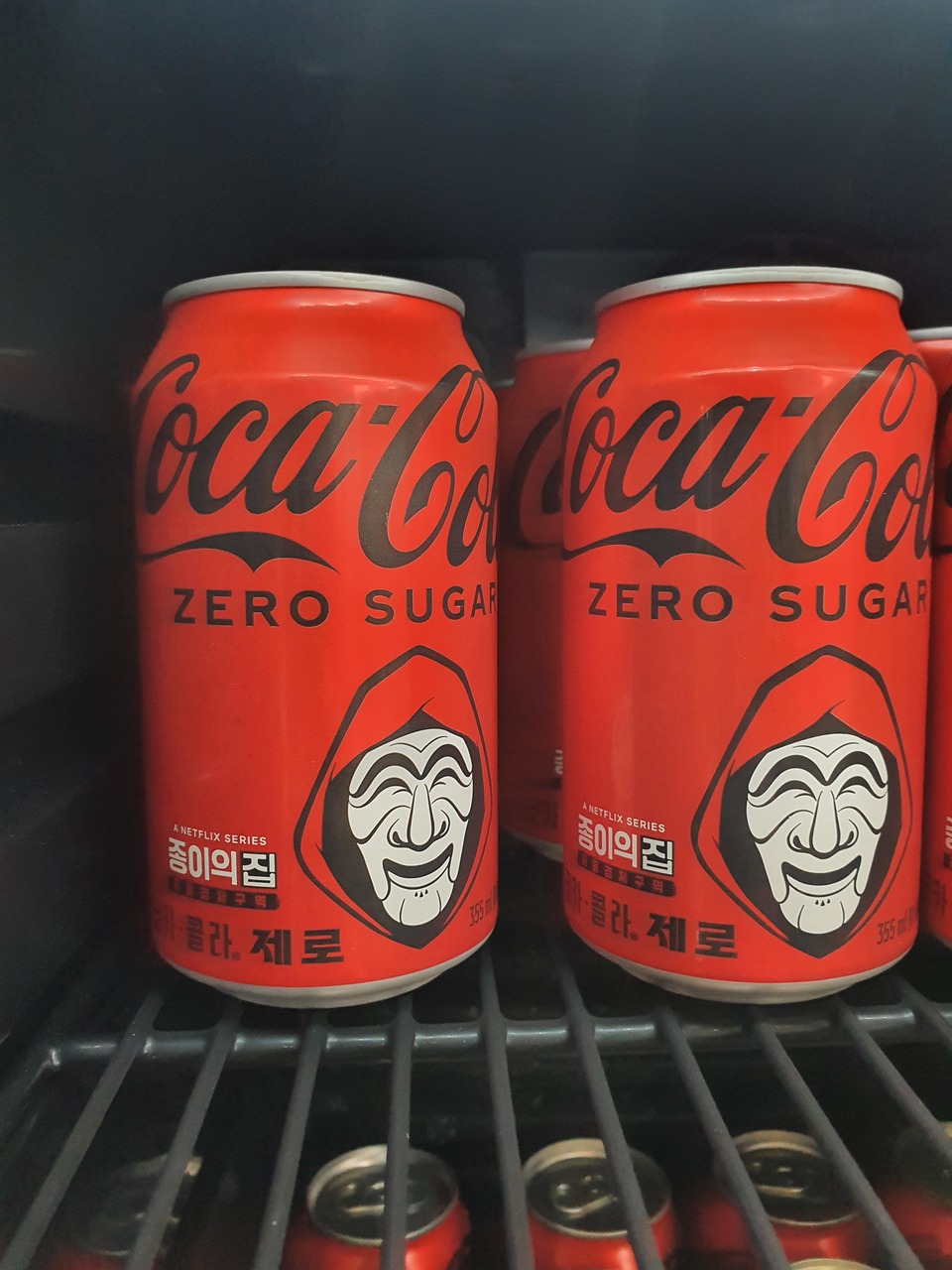 ADVERTISMENT - CONTINUE READING BELOW ↓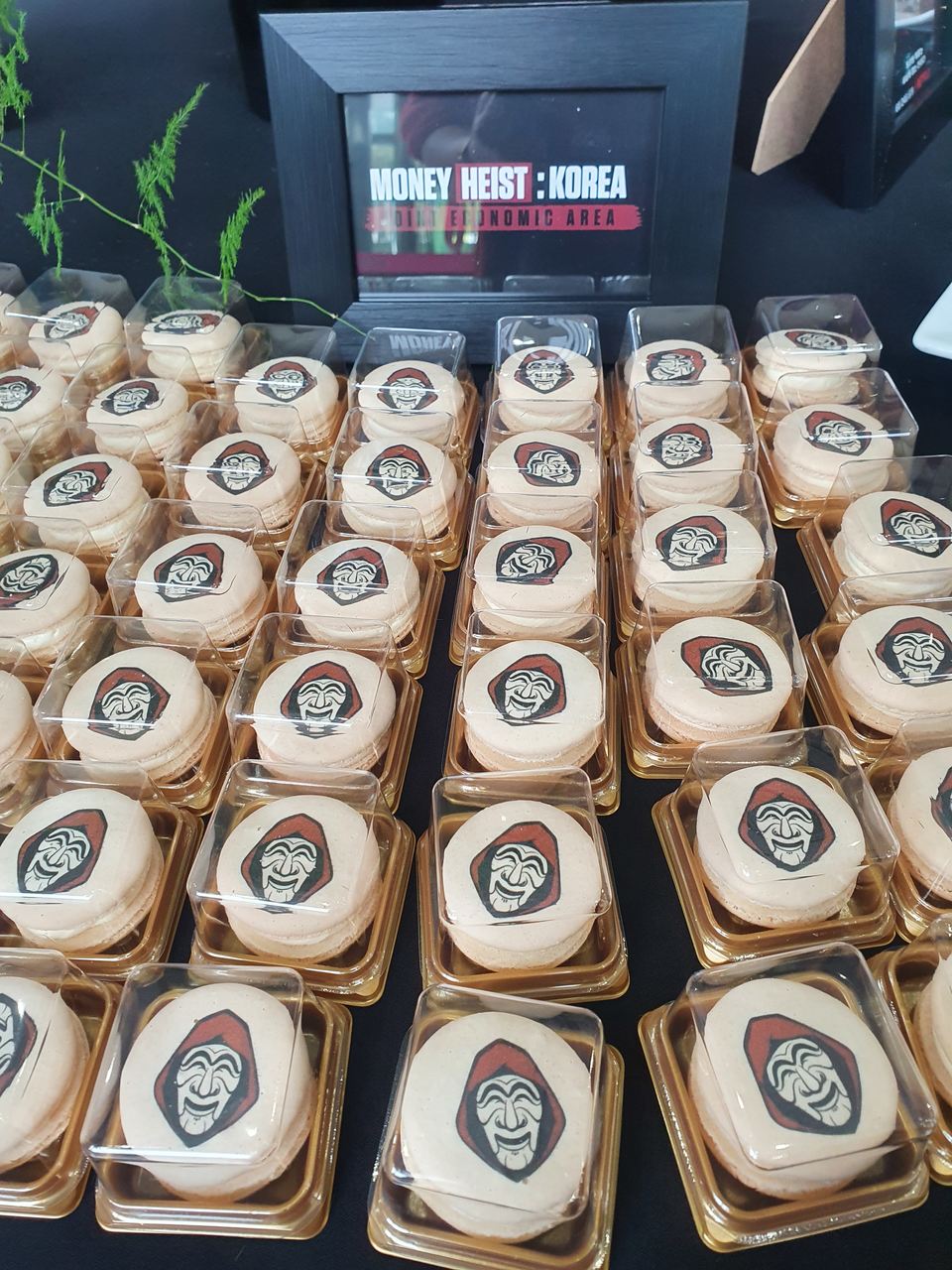 Hae Soo shared his excitement over the use of the Korean traditional mask, saying, "Hahoe mask has some significance to it. It embodies the criticism of the powerful and it has that sense of humor in it as well. When the mask was first brought to me, I actually felt this overwhelming power when the mask was worn by every member of the cast."
ADVERTISMENT - CONTINUE READING BELOW ↓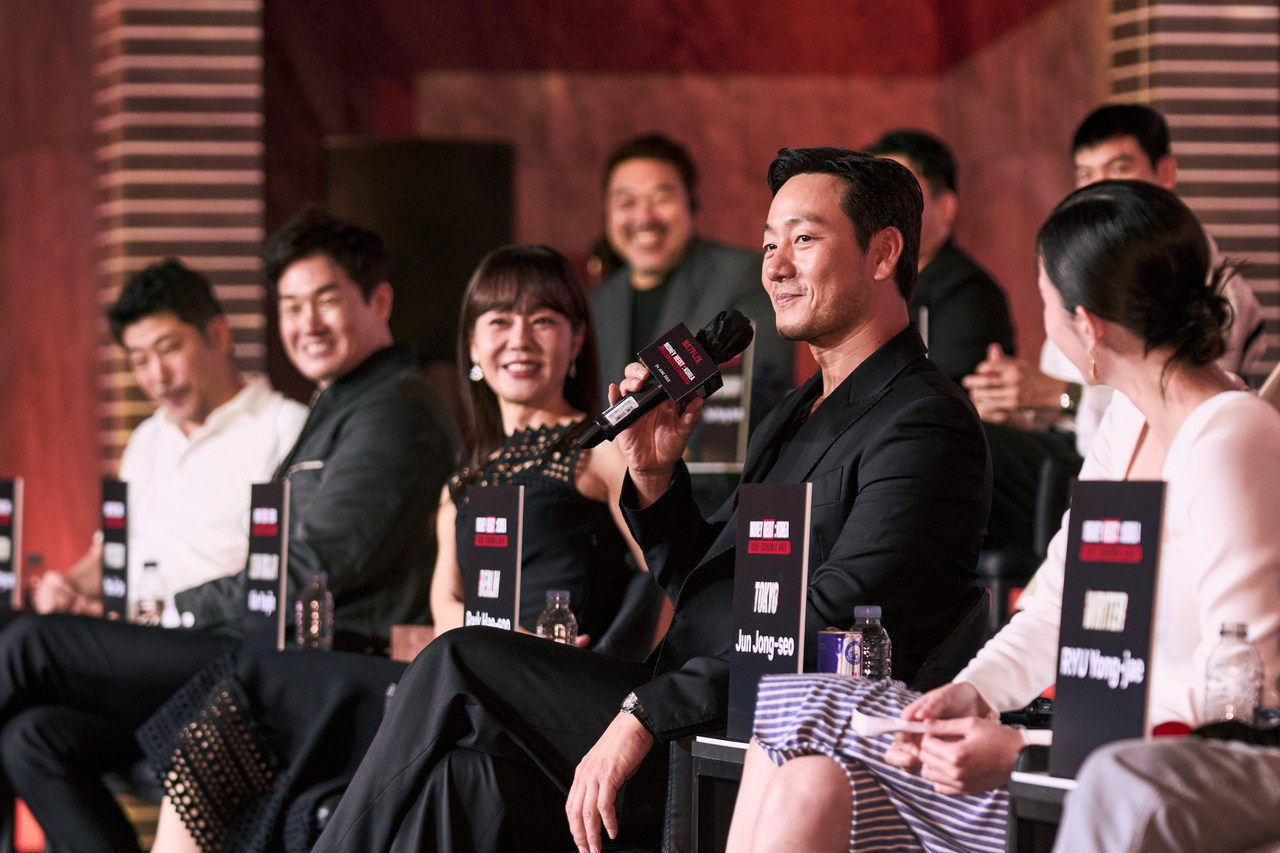 The cast also showed off their off-screen chemistry, cheering and teasing each other when they received requests like aegyo and "hand masks" from the audience. On set, the cast was as close as ever, too. Ji Hoon revealed his adorable relationship with his on-screen dad Won Jong: "He was a dad that really cared for me like I was his real son. I could really feel that love. There was a scene where Moscow came out from the explosion and it looked so realistic. I just had to go and hug him afterward."
ADVERTISMENT - CONTINUE READING BELOW ↓
While all the actors had a certain charisma, supermodel-turned-actress Yoon Joo captivated everyone with her charm. In fact, when the cast was asked which different character they would like to portray in the drama, most of them answered Nairobi! It turns out, Yoon Joo is pretty similar to her character. She shared, "I'm energetic and Nairobi is energetic and lively herself. So I think it was fun and I think I made people's time fun."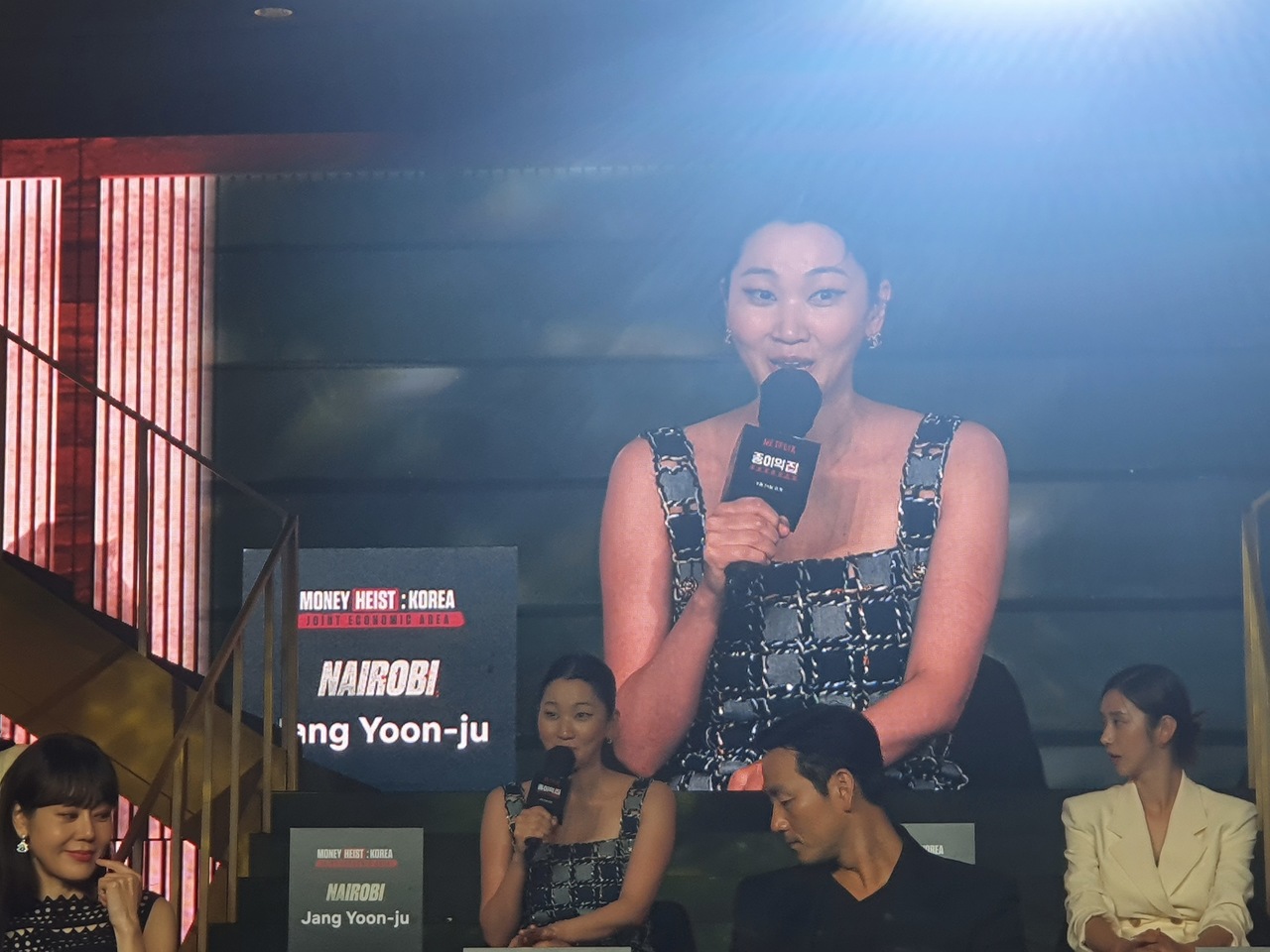 ADVERTISMENT - CONTINUE READING BELOW ↓
Probably the highlight for most of the media and influencer attendees was *hanging out* with the cast on stage after the press conference. It honestly felt like we were part of the crew and we even got a taste of what it was like to be a trillionaire when fake million won bills started raining down from above. Personally, interacting with Hyun Woo a.k.a Rio was a dream come true. I even got him to say a few Filipino words like "Mabuhay" and"Mahal ko kayo." As a fan of his previous dramas like To The Beautiful You and The Liar and His Lover, I was especially excited to see him in person and in K-dramas again after being discharged from the military. I took a photo with him (and the rest of the cast) too!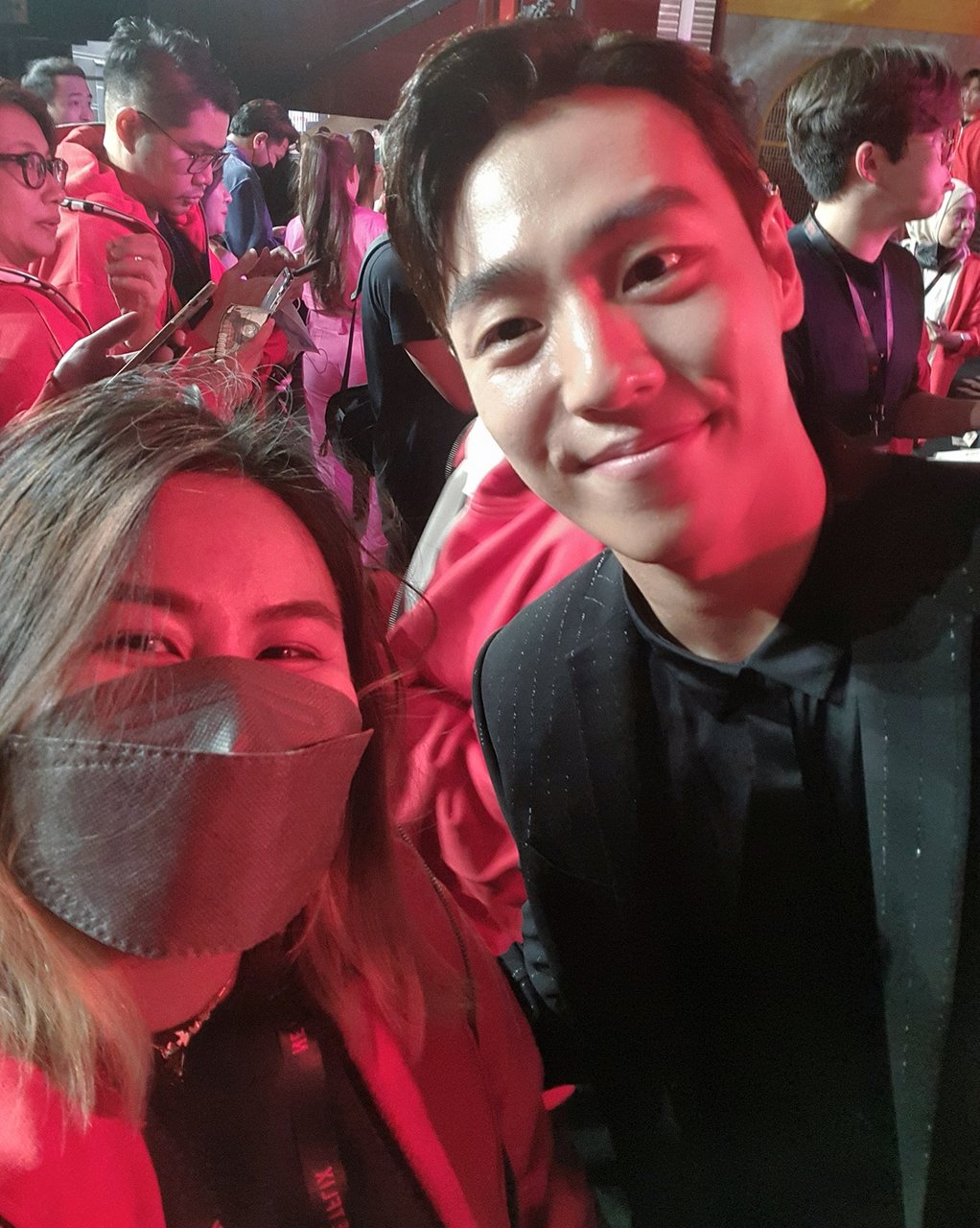 ADVERTISMENT - CONTINUE READING BELOW ↓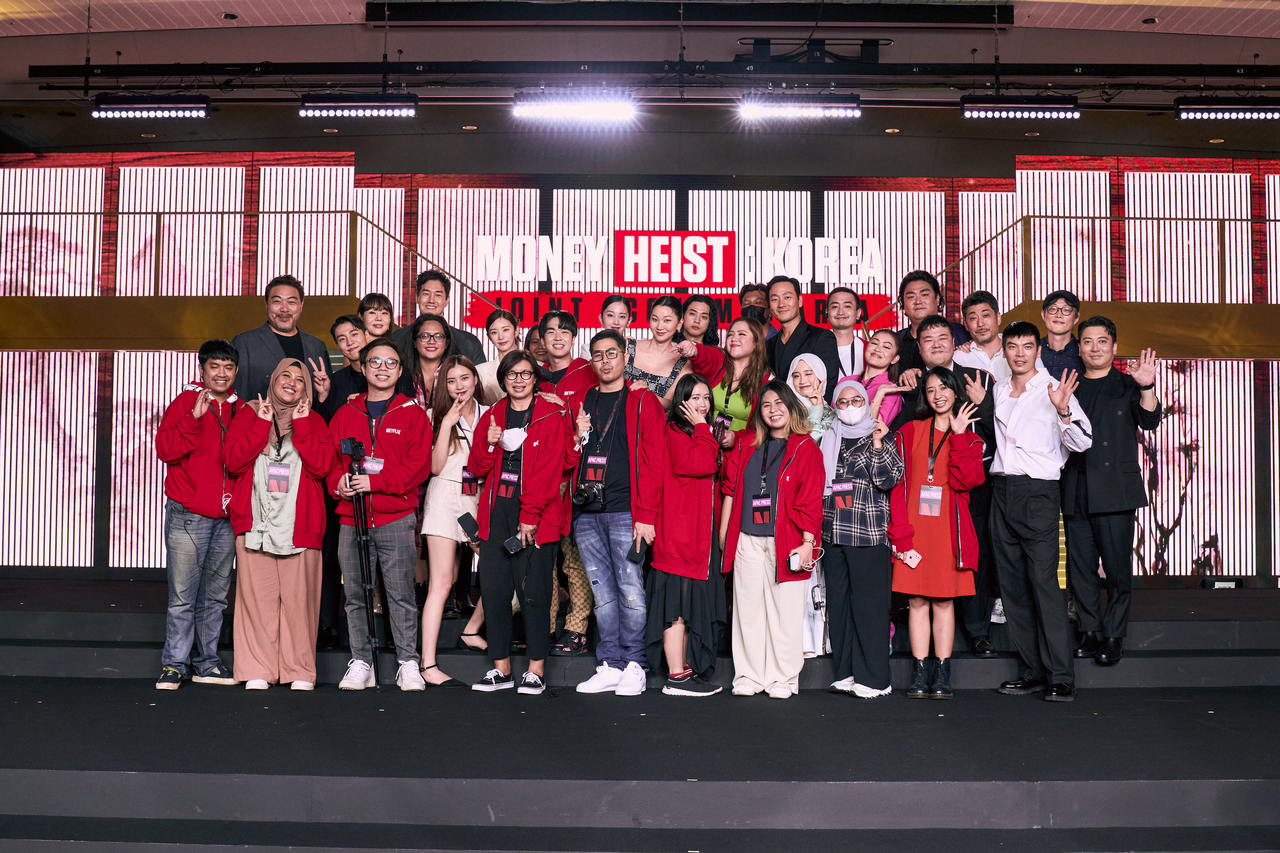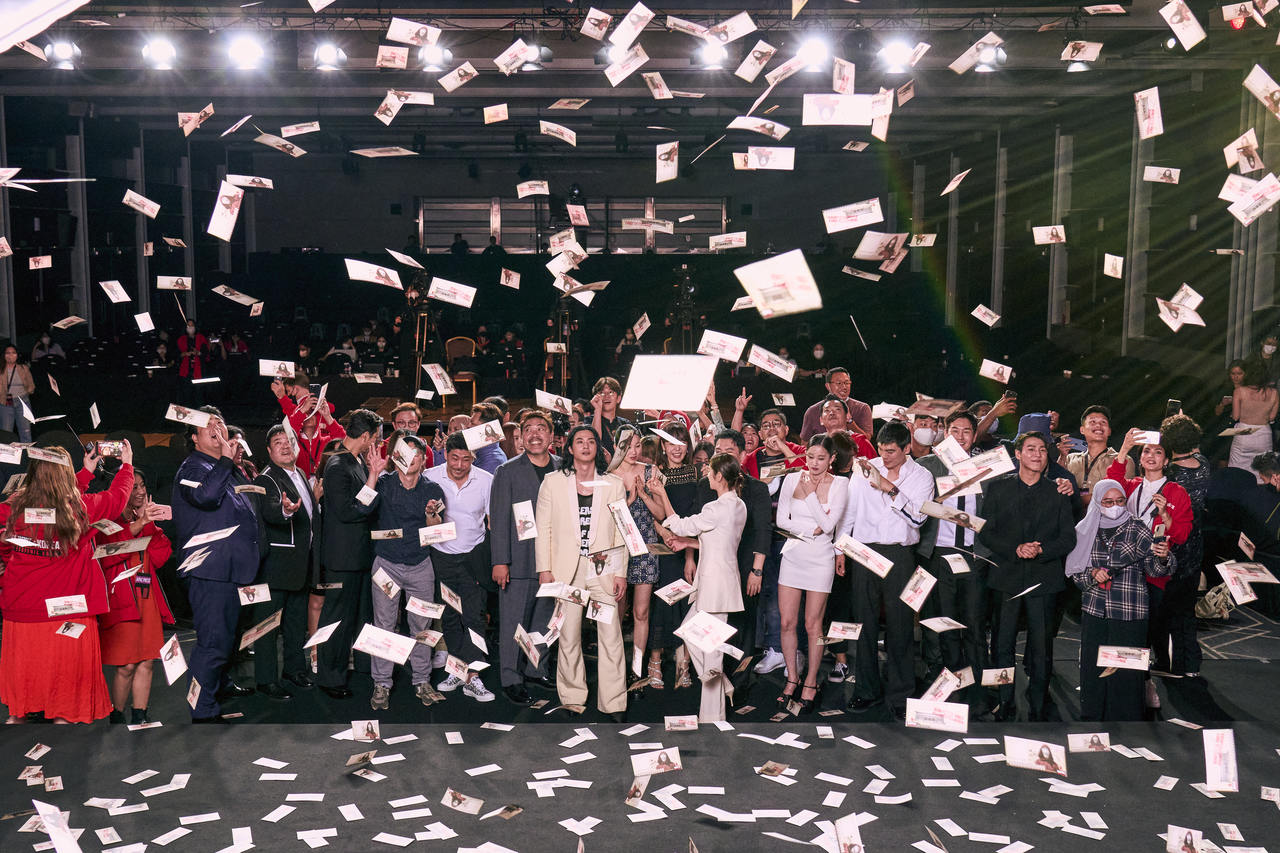 ADVERTISMENT - CONTINUE READING BELOW ↓
Following the meet-and-greet, we stopped by the Money Heist: Korea activation zone set up at Sevit Island near Han River. Complete with a large LED display and a giant robber donning the iconic red jumpsuit and mask, the pop-up installation is the perfect backdrop to take photos and share some love for the series on social media.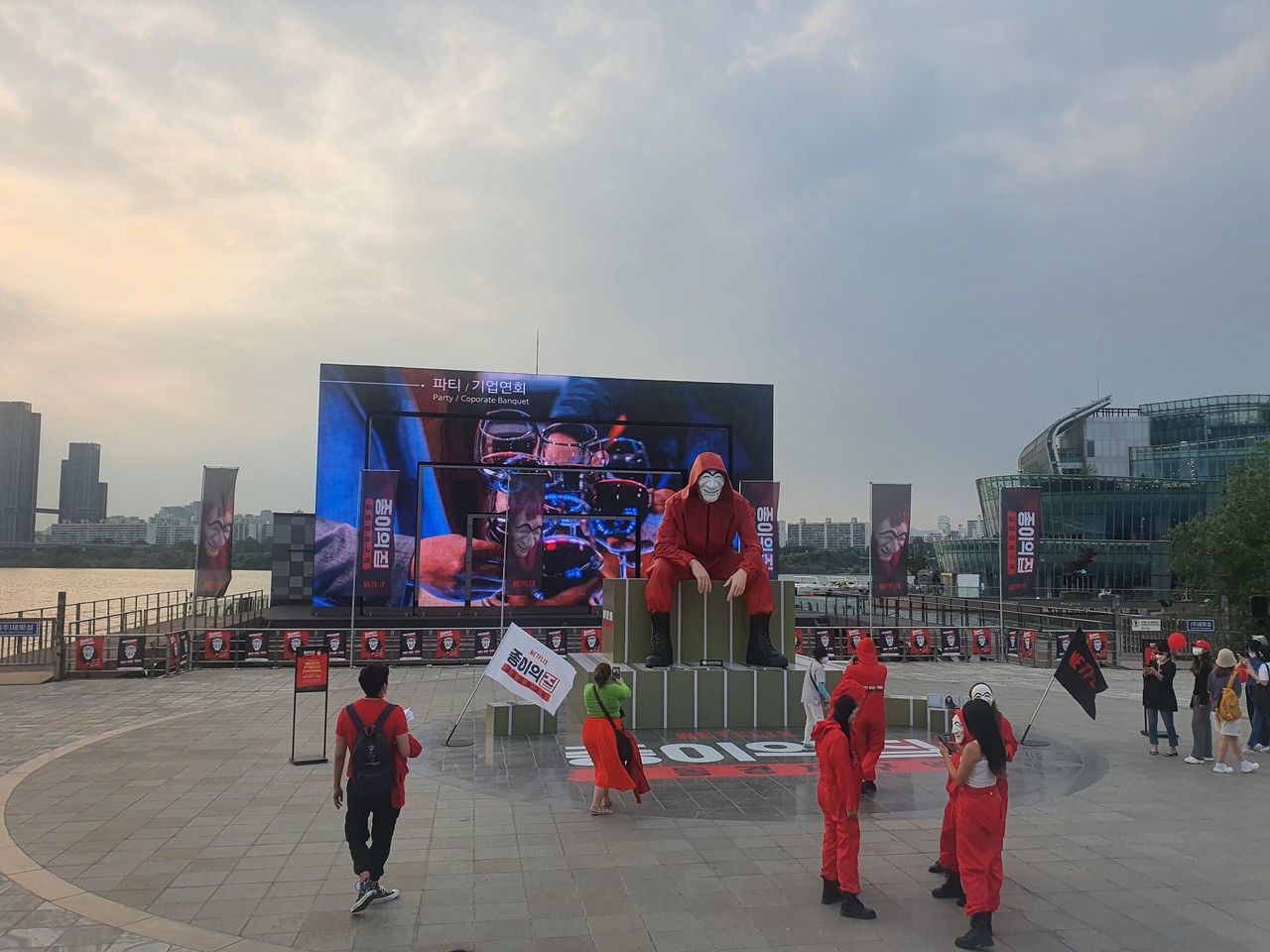 ADVERTISMENT - CONTINUE READING BELOW ↓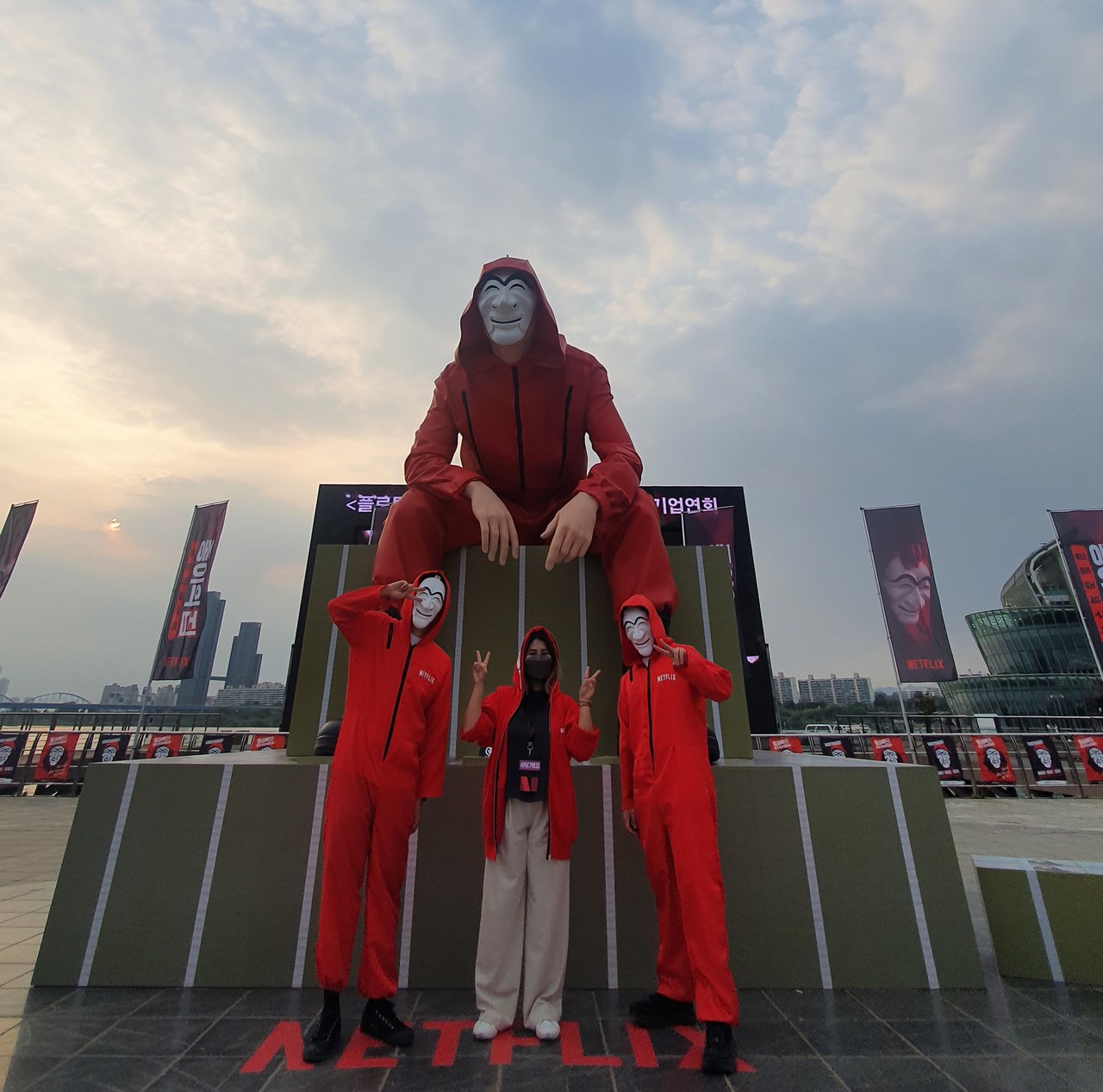 Capping off the K-Wave Immersion experience is a special first-look screening of the show at the LOTTE Cinema World Tower prior to its release on Netflix. The cast, the SEA press, and select Korean viewers were treated to a full preview of the drama's first two episodes. Everybody in attendance took home their very own red jumpsuit and mask and a few lucky winners even bagged a money case full of merchandise!
ADVERTISMENT - CONTINUE READING BELOW ↓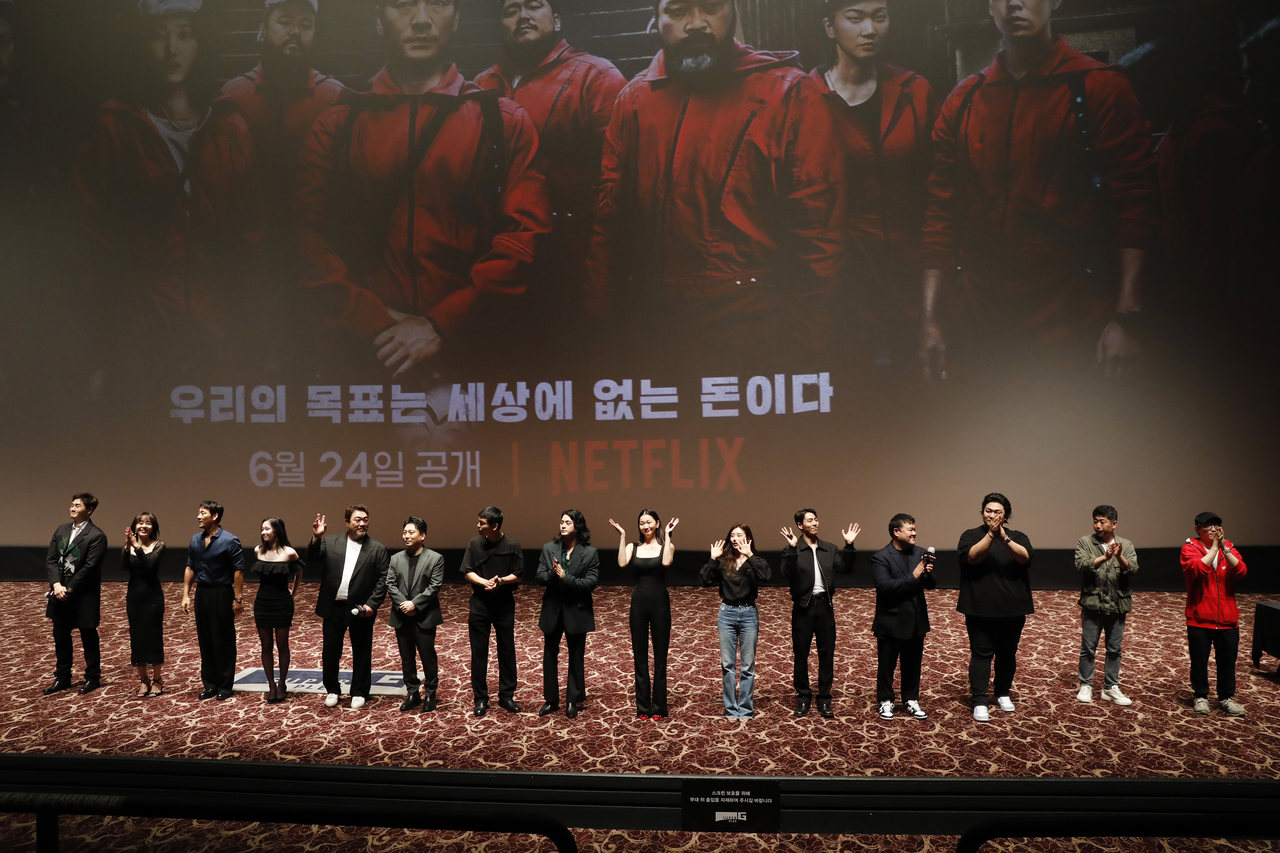 MORE FANGIRL STORIES HERE:
I Went To BTS' Manila Concert In 2017 And It Was *The Most Beautiful Moment In My Life*
I Attended the 'Begin Again' K-Pop Concert And Ended Up Having a New ~Bias~
I Watched My First Super Junior Concert And It Was The Best 3 Hours Of My Life
ADVERTISMENT - CONTINUE READING BELOW ↓