Hello there, Song Joong Ki fans. You already know that our OG crush is recognized as an outstanding actor (Fun fact: he has been acting in front of a green screen for his recent projects!) and top student. Plus, he has a face that will make you weak in the knees. Now here's another reason for you to fall in love with him more: It turns out, Song Joong Ki is also just an all-around good guy IRL!
First, let's talk about what his co-stars have to say about him: One of Joong Ki's projects this year is Space Sweepers. In the Netflix film, he was cast alongside Kim Tae Ri who described what he's like on set:  "Throughout the shooting, I spotted Joong Ki getting along with everyone including the cast and production team so well. He was skillfully leading them as well."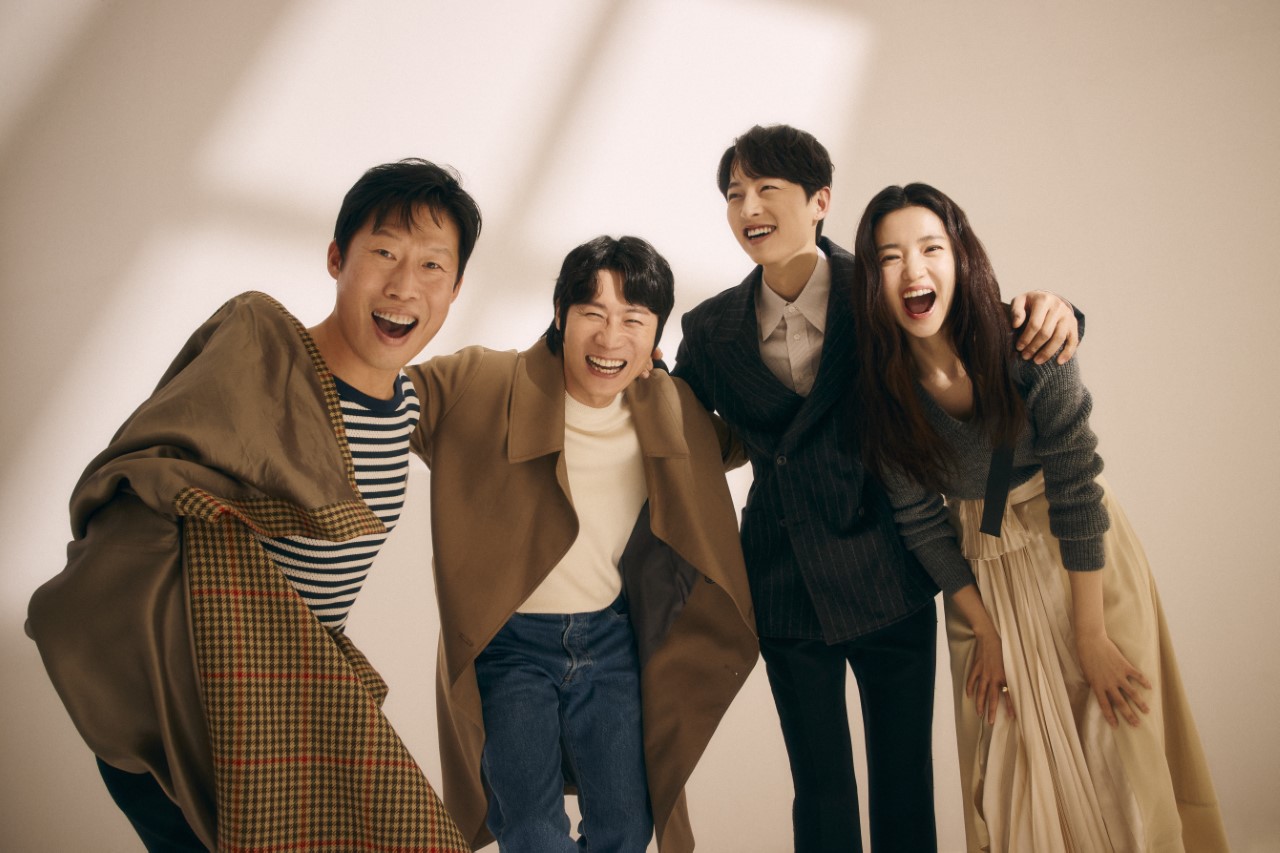 ADVERTISMENT - CONTINUE READING BELOW ↓
Christian Lagahit, the Pinoy actor who worked with Joong Ki in Space Sweepers further proved how thoughtful he is behind the scenes: "He was kind and caring on the set. He even offered me a chair and asked me to sit beside him alongside the other cast members, instead of staying alone in a corner! During breaks, he would ask me if I'm okay and if there was anything I needed. I remember him giving me tips on how to act the Korean way and even praised me four times the whole day. When we finished, I waited for an opportunity to shake his hand and say thank you but I was surprised when he grabbed and hugged me, saying: 'You did a good job, Chris!'" Okay, be still, my Joong Ki heart.
While filming an episode for Vincenzo, our oppa was also spotted being the angel that he is. That day, it was freezing cold and Joong Ki had a hard time flicking his lighter. A staff member offered her hand warmer to him but Joong Ki gave it back, so she can be comfier during the icy weather. Such a gentleman, 'no?
ADVERTISMENT - CONTINUE READING BELOW ↓
Recommended Videos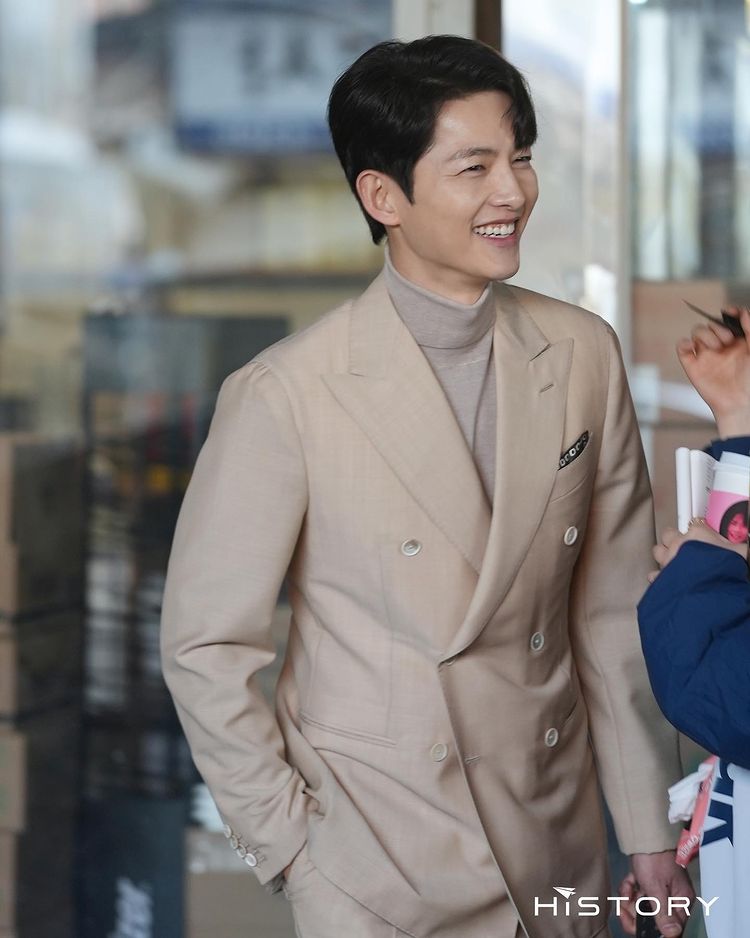 Furthermore, Joong Ki's Vincenzo co-star, Kwon Seung Woo (he played the role of the younger monk in the drama!), mentioned how compassionate the actor is in a YouTube video. He said that even if he's new, Joong Ki would still take care of him on the set. When they first met during a Vincenzo gathering, Seung Woo was already amazed by him and said: "At the gathering, we had some drinks while having dinner, and I have a habit of sleeping when I drink. I ended up falling asleep at the dinner table on that day as well. When I opened my eyes, I was in Song Joong Ki's car. We weren't even close at that time, but he drove me all the way to my house." Will we ever stop loving Song Joong Ki? Nope. Never.
ADVERTISMENT - CONTINUE READING BELOW ↓
In an interview, his fellow Arthdal Chronicles actor, Hwang Hee, mentioned Joong Ki's generosity and kindness to others: "We weren't supposed to film in Jeju Island for that long, but the shooting went on for longer than we had all initially expected. It was freezing as the shooting took place in midwinter. At that time, Song Joong Ki bought everyone a padded coat. I was like, 'Wow, what an incredible guy.'" WHAT. AN. INCREDIBLE. GUY. INDEED.
Speaking of generosity, it was reported that Joong Ki bought a new-model car as a present for his manager in 2012. He has also been gifting food trucks to his co-actors, including The Uncanny Counter's Jo Byeong Gyu and 2PM's Junho. Mind you, a food truck can cost around P96,000 to P240,000 in South Korea! Gummy, who sang an OST for Descendants Of The Sun, also revealed that he once gave her a luxury handbag. Joong Ki has also been donating to various charities and this includes a $91,400 (around P4,000,000) donation to COVID-19 medical staff this year. Just...wow.
ADVERTISMENT - CONTINUE READING BELOW ↓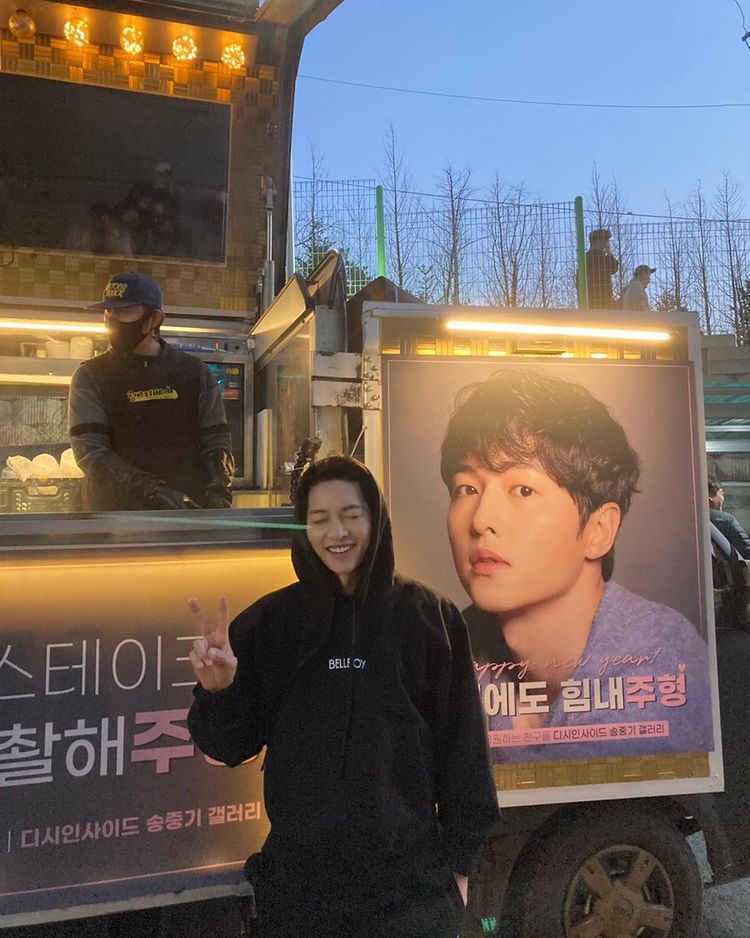 Joong Ki recently held his online fan meet via YouTube and it was hosted by TV host JaeJae. To show his gratitude, our oppa gave her a set of pink Airpods Max to complement her hair color! He actually requested for Jaejae to host his event and she shared more about this on her IG account: "I just met Vincenzo Cassano and Min Seong (Kim Sung Cheol) Since it was his first fan meeting in three years, it must have been an incredibly precious moment for him, and I'm so grateful to actor Song Joong Ki for requesting me as the MC.  Also, I'm a little bit excited right now about the gift that he ever so nonchalantly presented to me, saying he bought it while buying his own. I'm feeling the music right now. Today, I'm going to go with actor Joong Ki's recommendation and listen to the Vincenzo OST as I fall asleep. See you next time."
ADVERTISMENT - CONTINUE READING BELOW ↓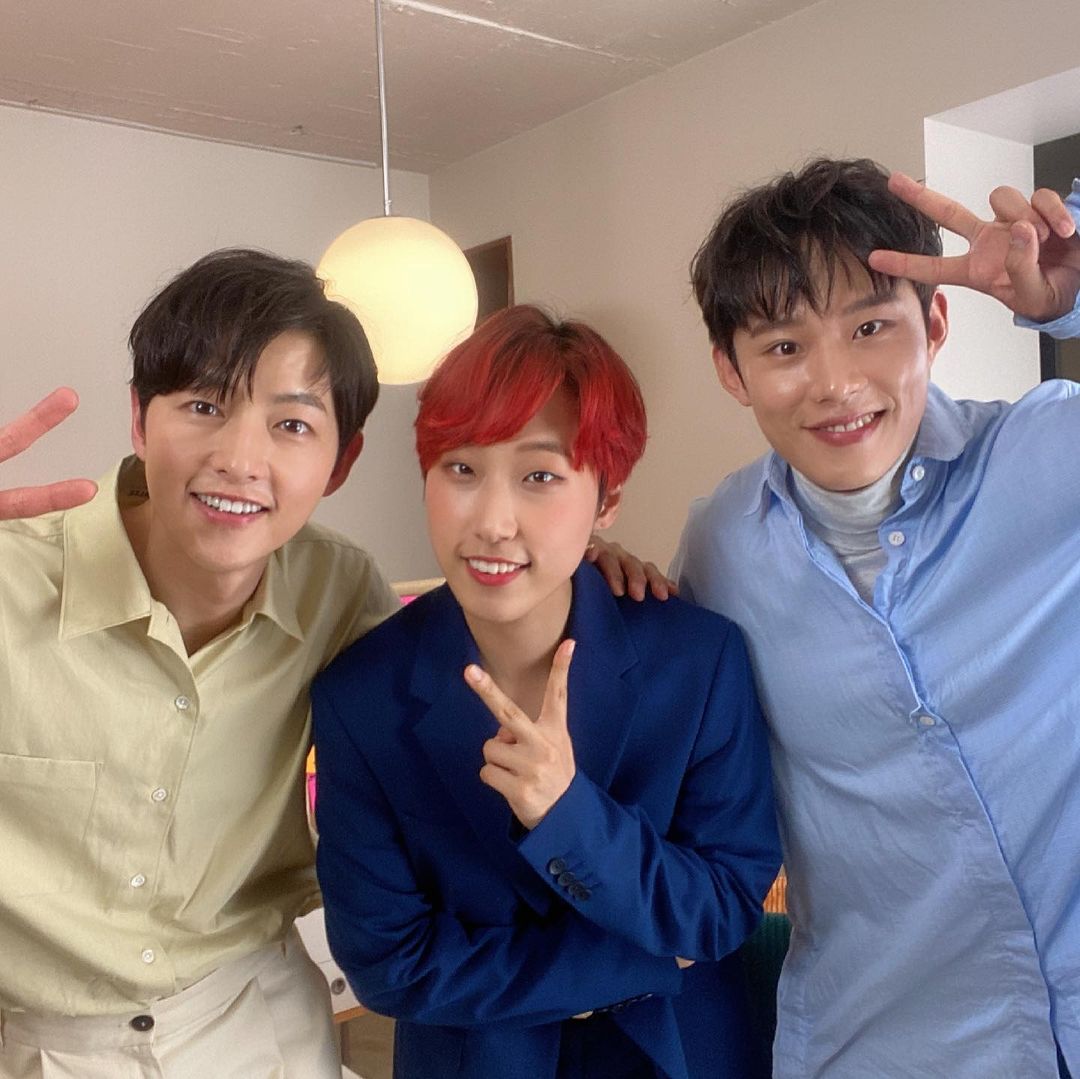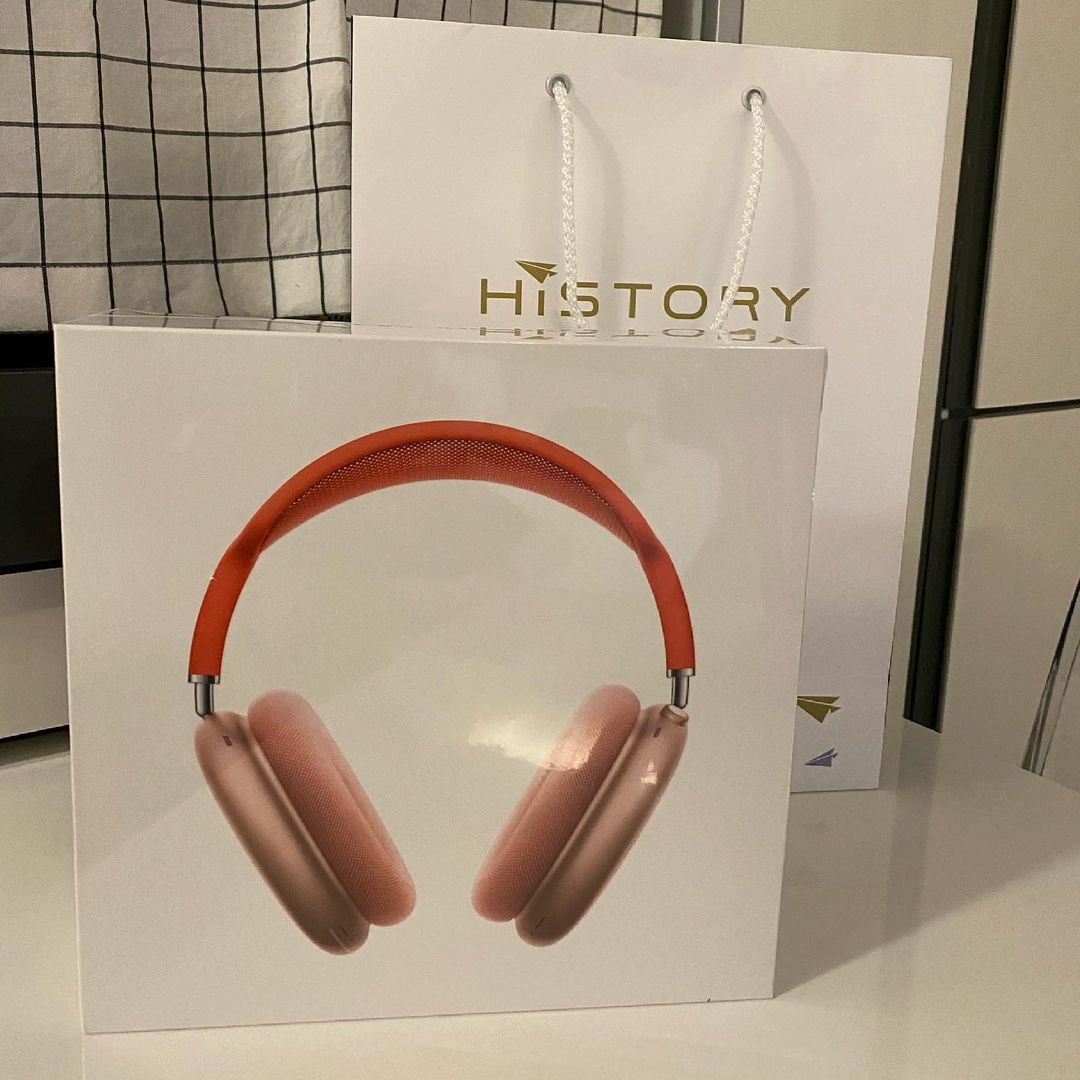 ADVERTISMENT - CONTINUE READING BELOW ↓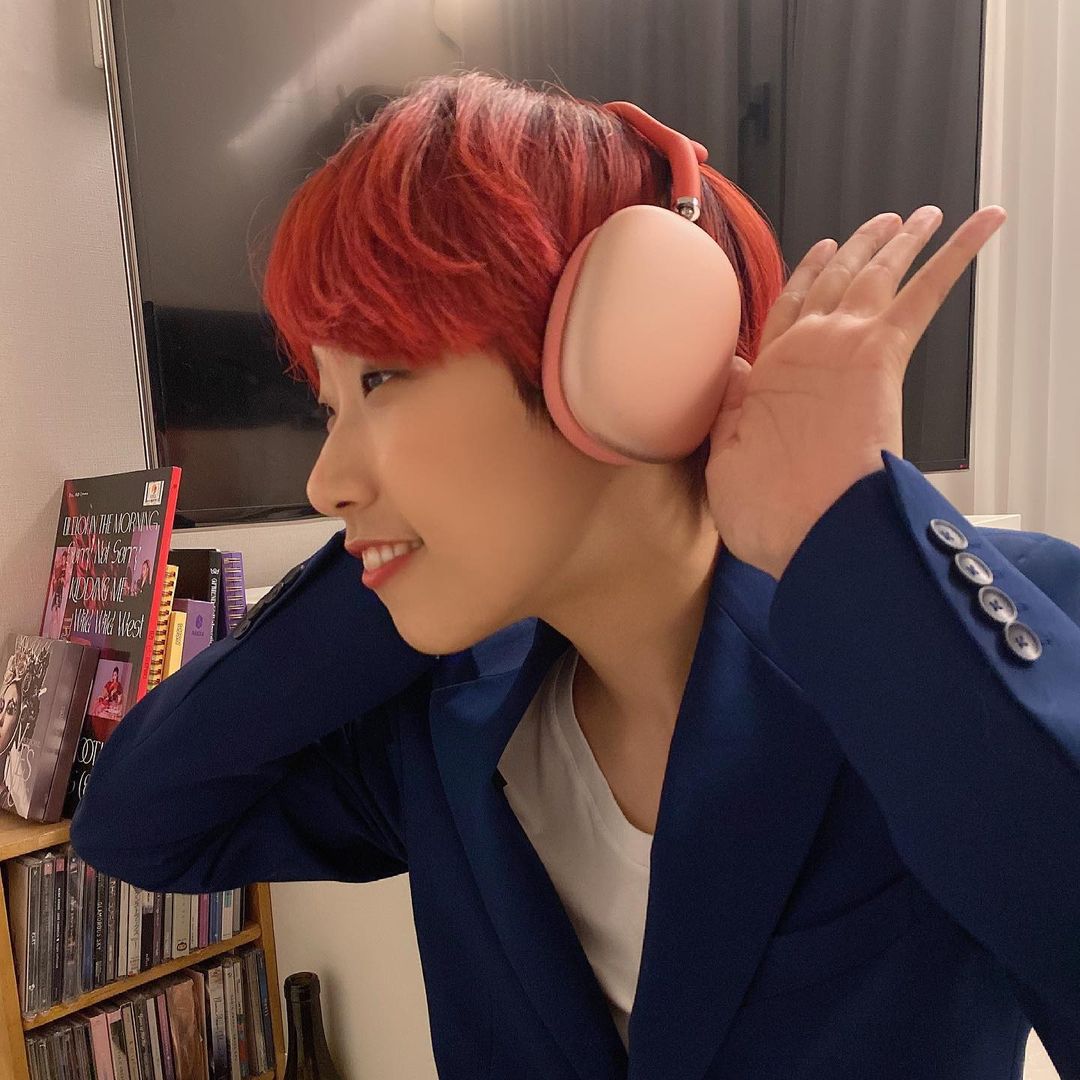 When it comes to his friends, Joong Ki is also the type that you can truly rely on. His BFF, actor Jo In Sung, made a surprise appearance during his fan meeting in 2013 and he shared how reassuring his presence is: "It is not easy to find someone that you can open everything inside of you, but Song Joong Ki is such a person to me. I can tell and share many things with him."
ADVERTISMENT - CONTINUE READING BELOW ↓
Running Man's Lee Kwang Soo, who is also Joong Ki's BFF, said that when he invited him to be a guest in his K-drama, The Sound Of Your Heart, he didn't think twice and immediately said yes even without looking at the script. He also went to Jin Sun Kyu's theater play in Seoul one time to support him. You guys, if I only had one friend left in the world, I would want it to be someone like Song Joong Ki.
Now back to rewatching episodes of Vincenzo on Netflix so we can fangirl more about him.
Follow Hanna on Instagram.
K-UPDATES